Easy Salsa Chili – Great for a Weeknight Meal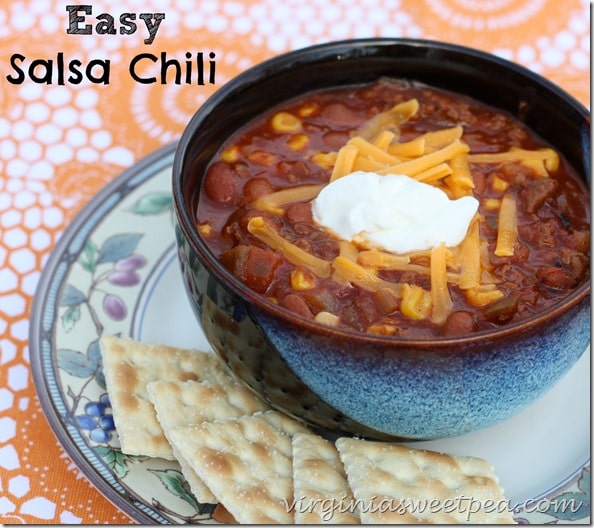 Whew! It's the first week back to work in 2015 and I'm already exhausted. Two weeks off spoiled me and made me forget how tiring it is to get up early and to be on my feet all day working with young people.
When I finally get home in the evening I not only want a tasty dinner, but I want a dinner that doesn't take a long time to prepare. Easy Salsa Chili meets both of these requirements.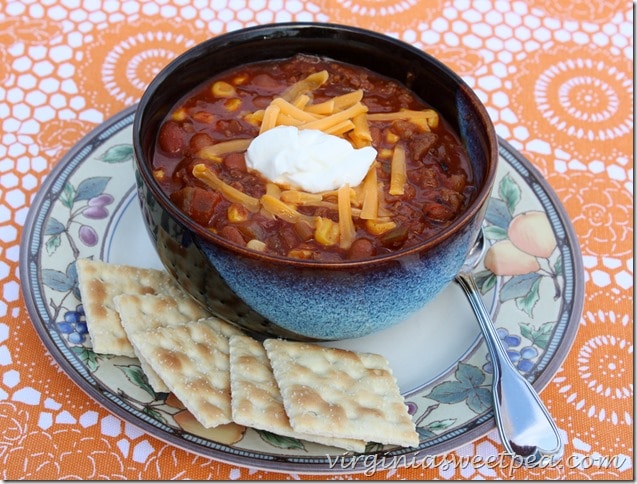 This chili is quick to prepare and can be ready to eat in less than thirty minutes. It's a dish that I'll also make ahead of time for a busy week when I may not either feel like or have time to make dinner.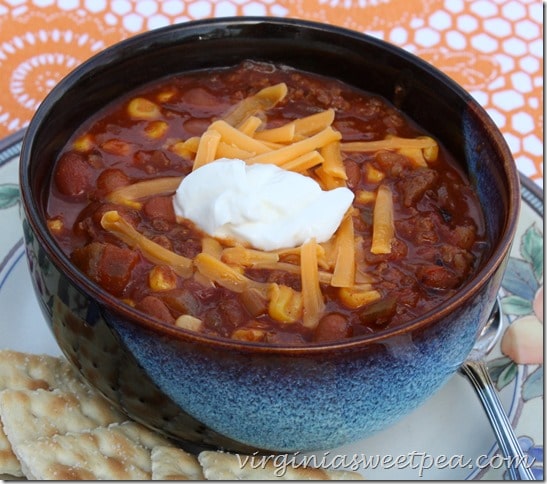 Easy Salsa Chili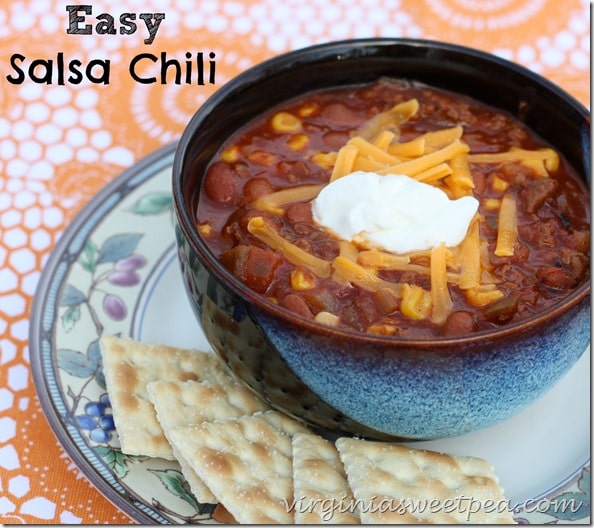 Ingredients
1 lb ground beef
1 medium onion, chopped
1 (16 oz) jar of salsa
1 (11 oz) can of Mexican style corn
2 (15 oz) cans of chili style beans
2 (5 1/2) oz cans tomato juice
Instructions
Cook beef and onion over medium heat until beef is no longer pink; drain. Stir in salsa, corn, beans, and tomato juice; heat through.
If desired, garnish with sour cream and cheese.



We normally don't add cheese or sour cream to our chili but when we do, it is a wonderful added treat.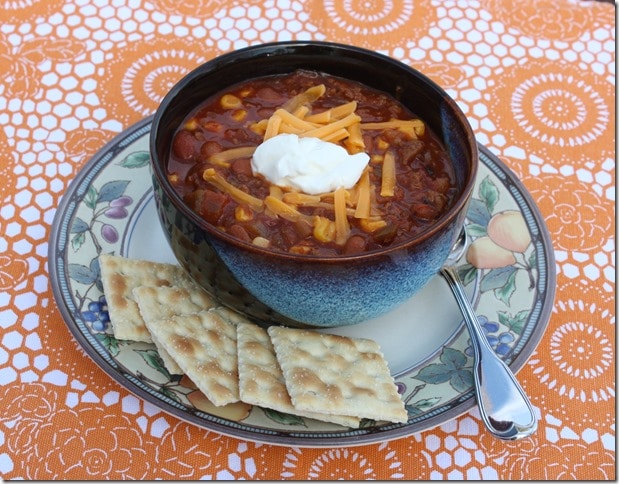 I'm looking for delicious recipes that are quick and easy for a weeknight meal and would love to check out any that you suggest!
Sharing With: Serenity Now