Winter Dry Skin Relief Giveaway! 3 Winners!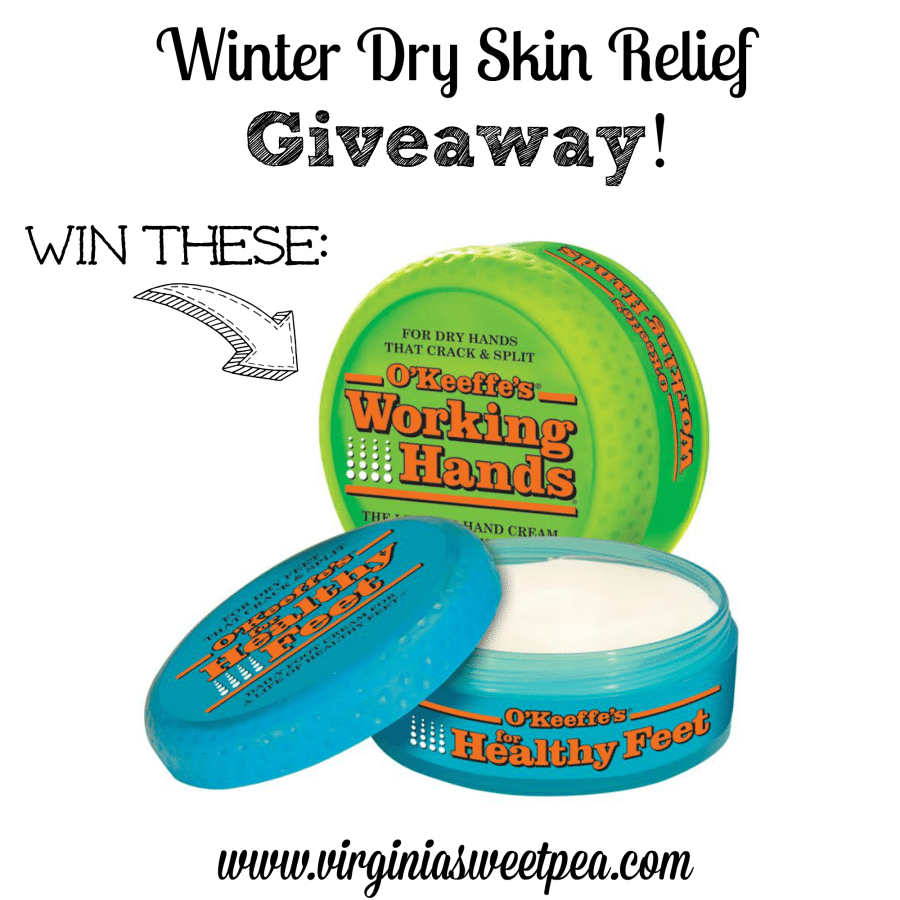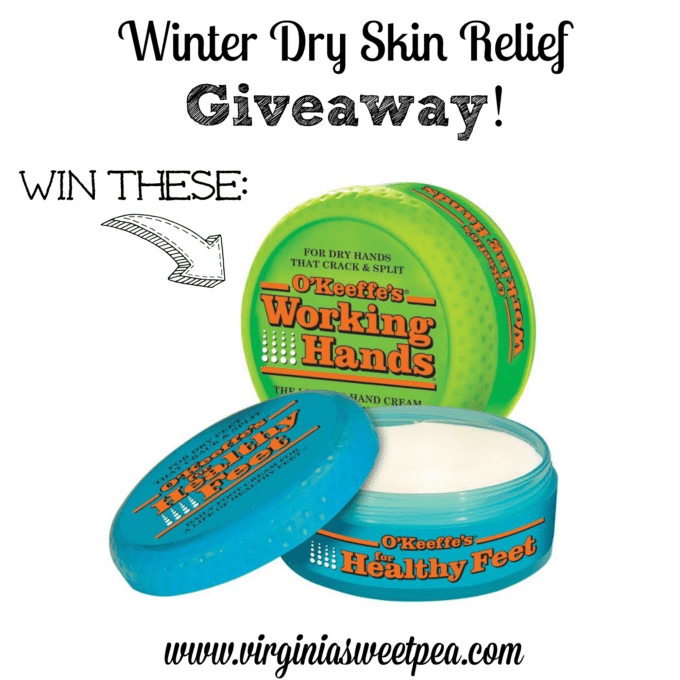 Has it been cold enough for you? I don't know about you, but this gal is ready for warm weather.
The combination of cold air outside and dry air inside makes for dry winter skin. This time of year I can't seem to use enough lotion.
O'Keefe's contacted me offering to give a prize pack of a set of both Working Hands and Working Feet to three lucky winners and I thought, why not? Whose skin couldn't use some help in the dead of winter?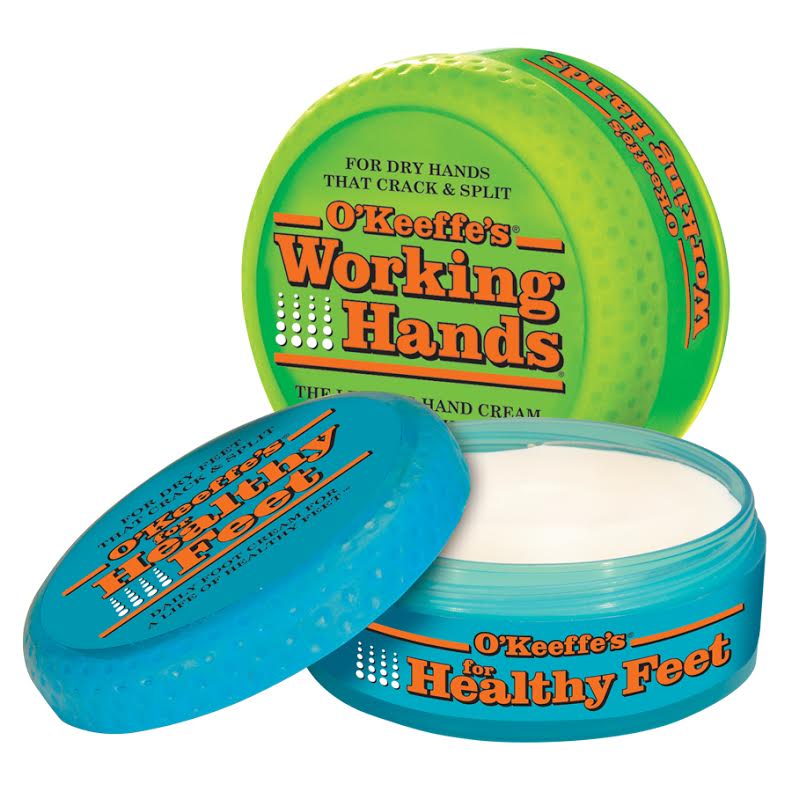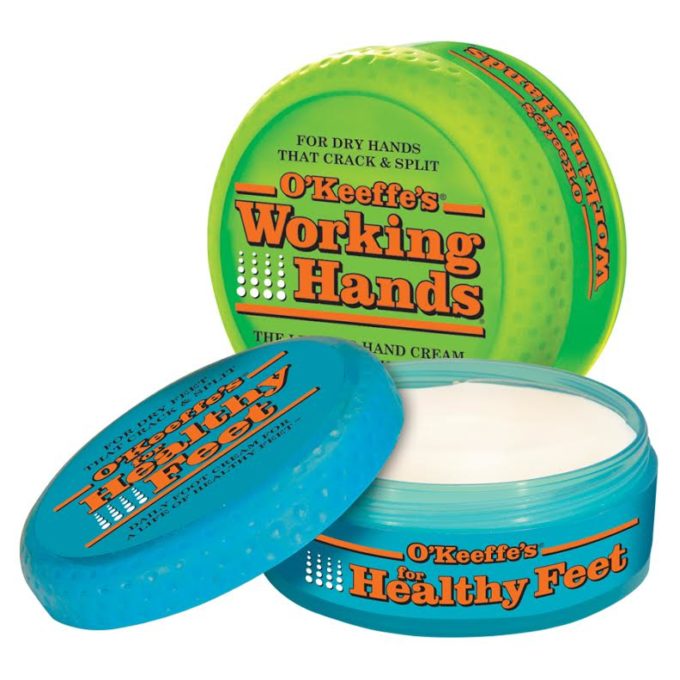 Have you tried either? I haven't tried Healthy Feet but I love Working Hands. It makes my hands soft and not at all greasy.
To enter, follow the directions below. Don't forget that there are 3 winners will be chosen. Good luck!