Wood Slice Wreath for Winter
What wreath to use on the front door for winter isn't always an easy decision. For the past several years, I used a sweater wreath until February when it was time for Valentine decor. This year our front door is adorned with a wood slice wreath crafted from what was once a science supply.
Most of you know that I teach middle school science. The original use for these wood slices was to teach kids about counting rings, why the rings have two colors, and why some years the rings are thicker than others. This content is no longer taught, so rather than have a bag of wood slices clutter a cabinet in my room, I used them to make a wreath.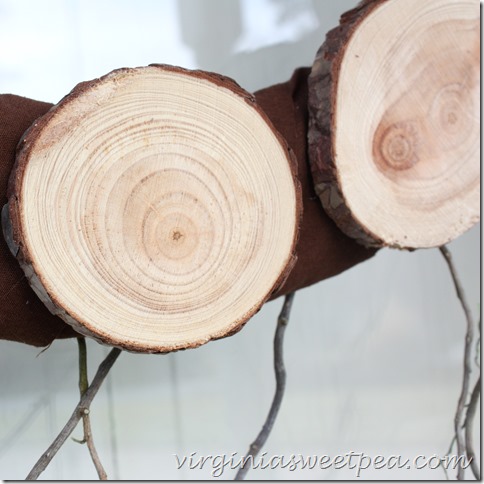 To make the wood slice wreath, I wrapped a wire wreath form with batting and then covered the batting with strips of brown fabric that I glued in place with a glue gun.
The wood slices were then added, also with the glue gun.
The wreath looked a bit plain, so I glued pieces of Curly Willow from my back yard to the back of the wreath.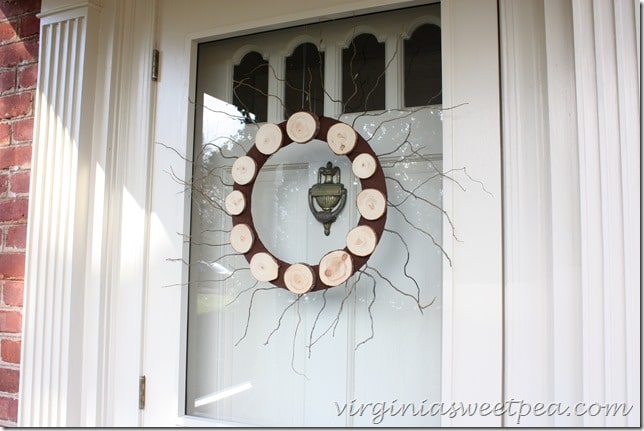 I really dislike a naked front door and am so glad to have a new wreath to use for winter.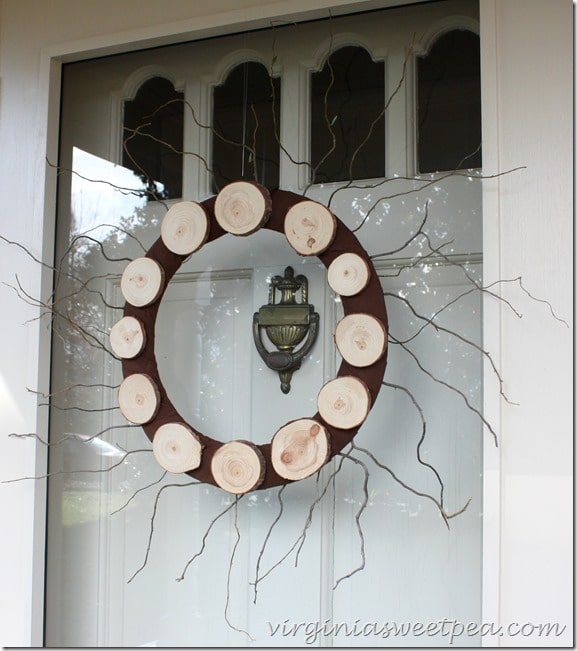 Isn't the growth pattern on the central wood slice interesting?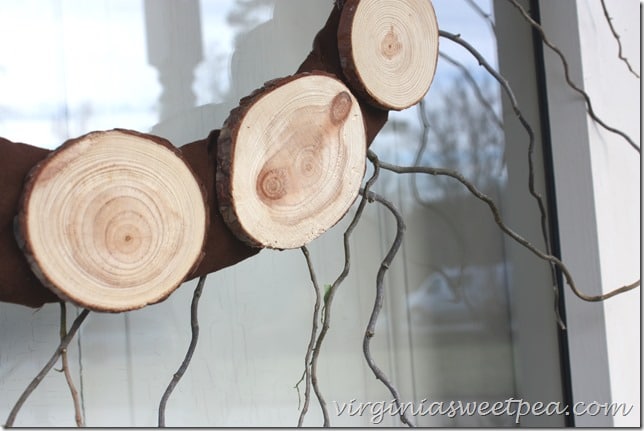 This wreath is very light weight. It's hanging by fishing line attached to a screw eye on the back side of the door and is also held in place with a few suction cups.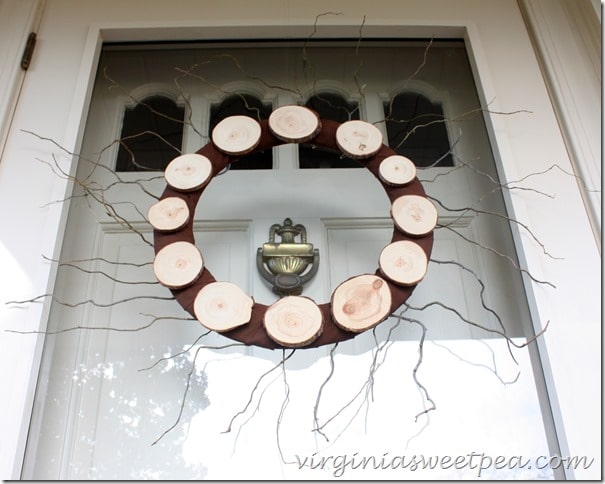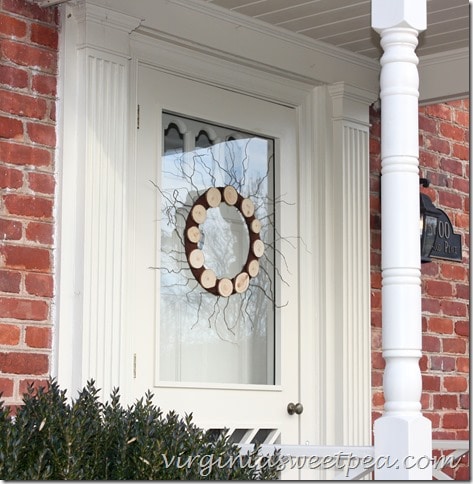 What is on your door for January? I would love to hear about it!