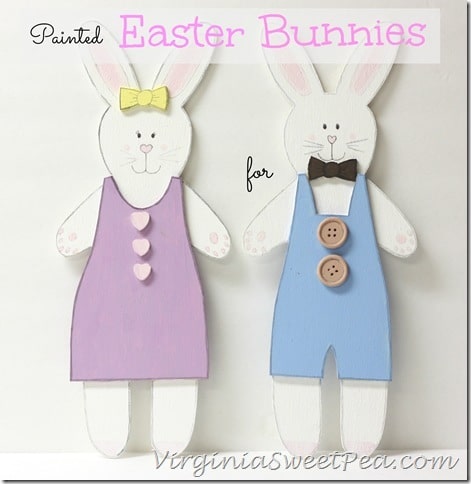 Have you started decorating for Easter? I haven't but plan to do so soon. I love Easter decorations and like to enjoy them for many weeks before the big day. The newest addition to my Easter collection of decorations is a handsome pair of hand painted bunnies. Are they not the cutest?
I found this pair in a shop in Vermont when we vacationed there in December. I've loved bunnies for as long as I can remember and couldn't pass this unpainted pair. The problem is, I'm not artistic and I was afraid that I would make a mess of my sweet bunnies if I tried to paint them on my own. Thank goodness my talented friend Bev of I Savor the Weekend was sweet to paint them for me.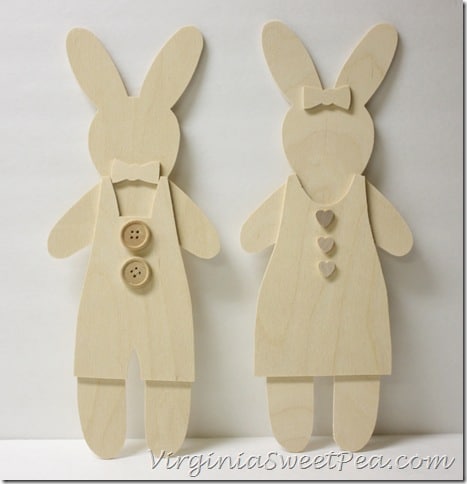 Look at the personality Bev gave the girl bunny. Don't you love her bow and smile?
The handsome bow bunny sports a bow tie and also a sweet smile. The heart nose that Bev designed for the bunnies is too cute.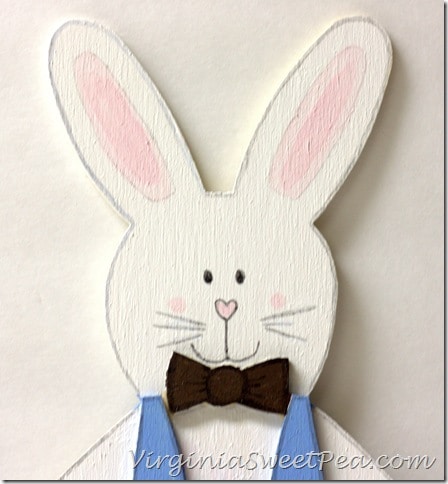 Bev didn't just paint the front of the bunnies, she painted the back as well. Those tails are killing me with cuteness.
Thank you so much Bev for sharing your artistic talent with me. I'm going to treasure these bunnies forever!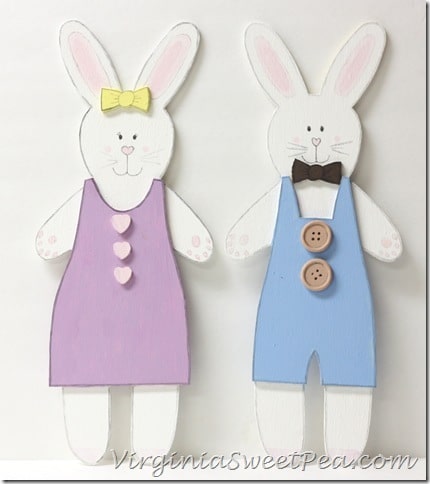 If you aren't familiar with Bev's blog, I Savor the Weekend, you should pop over for a visit. You'll find recipes that will make your mouth water, furniture makeovers, travel stories, and seasonal decorations.
Before you go, let me show you a few of Bev's projects that showcase her artistic talent. Are these bunny cookies not the cutest? It would be tough for me to eat them! (Click over to get the recipe and decorating tips.)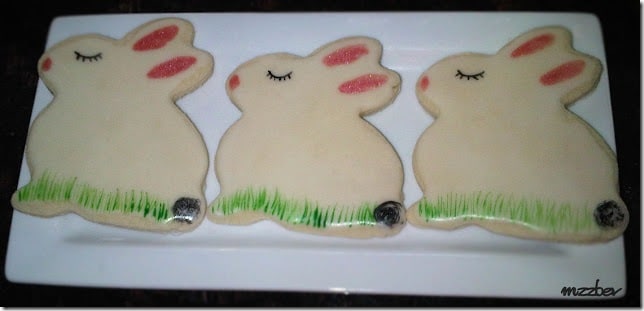 Easter cookies including rabbits and eggs are enjoyed by Bev's children and grandchildren each year.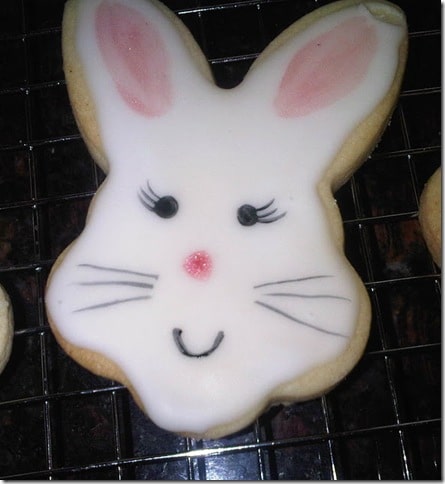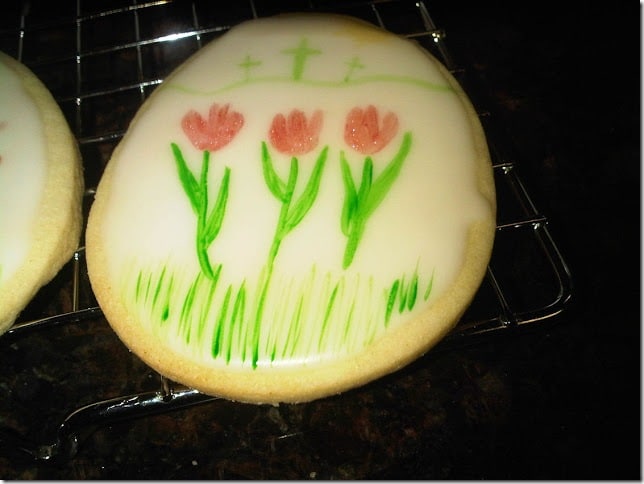 Look at this card that Bev made for her grandchildren. Isn't it precious?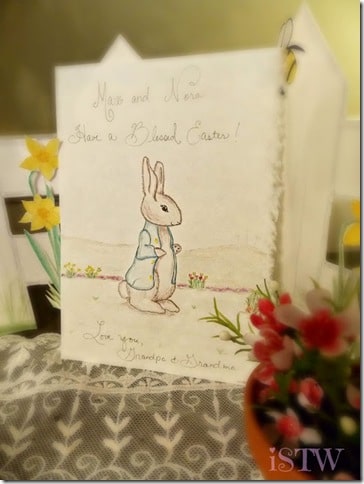 Bev's bad bunny cupcakes again show both her artistic and culinary talents.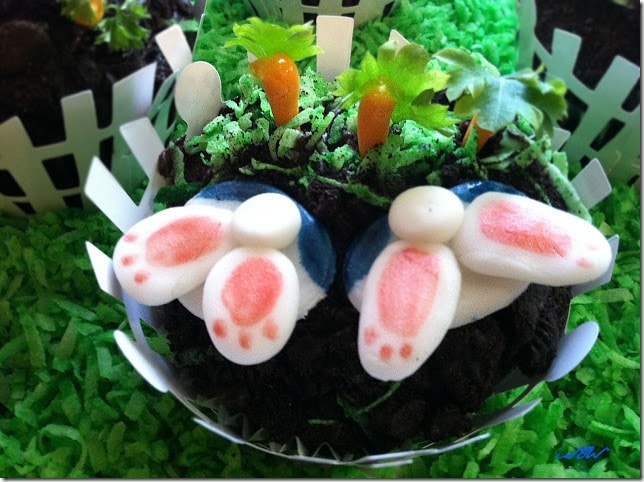 Bev and I wouldn't know each other if it weren't for blogging. We met through our blogs and soon discovered that we live in the same town, just a few miles apart. One of the joys of blogging is making friends who aren't just on-line friends, they are real life friends. Thank you Bev for your friendship and for sharing your artistic talent.
If you haven't entered the Pot o' Gold Giveaway for a $600 Visa gift card, click over for your chance to win.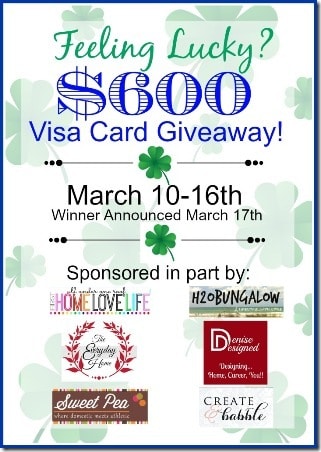 Sharing With:
Serenity Now, Little Miss Celebration, Denise Designed, Pink When