An Enjoyable Charleston Getaway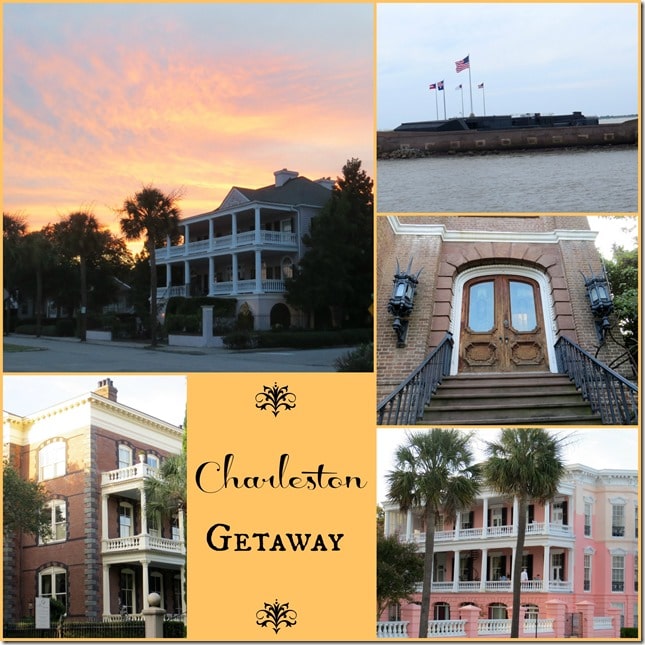 Since we were in Atlanta for the Haven Conference, Mr. SP and I decided to take a side trip to Charleston before heading home. We visited Charleston a number of years ago with two good friends and have been itching to go back. A Charleston getaway is perfect for anyone who loves history and especially for those who love old homes.
We stayed at 1837 Bed and Breakfast which is very close to The College of Charleston. This is where we stayed on our first Charleston getaway with our friends. It's a great spot that's easily walkable to everything that we wanted to do and it's budget friendly.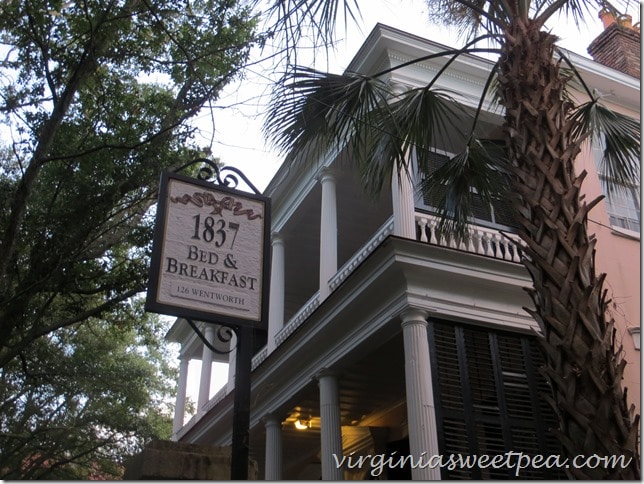 We started our Charleston getaway with a walk to the harbor. It was hot, hot and if I'd had on different clothes, I might have played in this fountain myself. The kids in it were having a ball.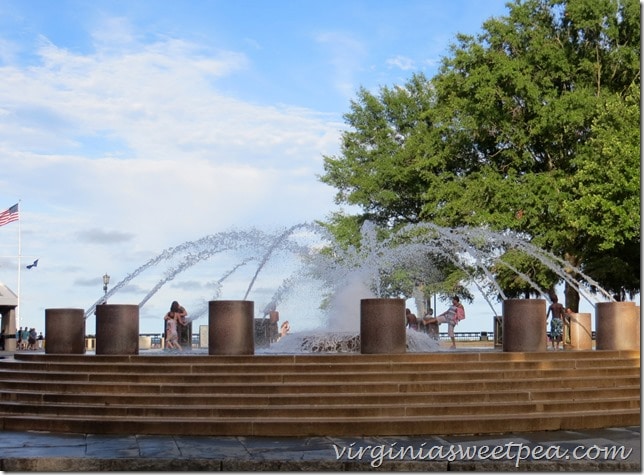 The beautiful emerald green of the salt marshes is one thing that I remember from our previous trip.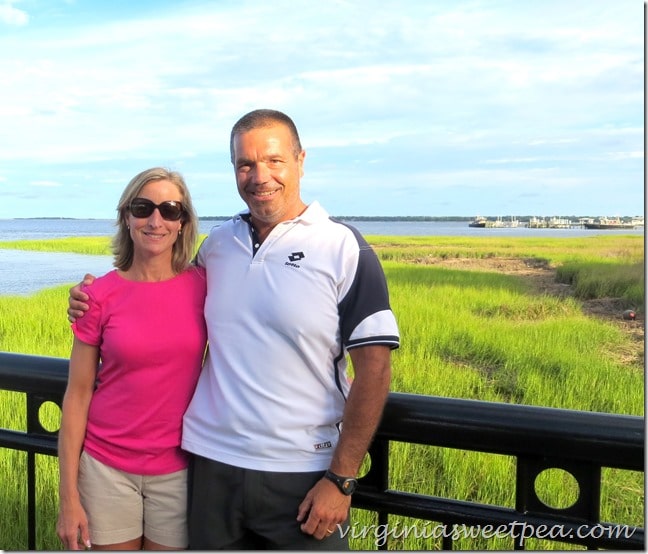 If I lived in this area, I think I would spend a lot of time here. There are even swings where one can sit to relax and look at the water.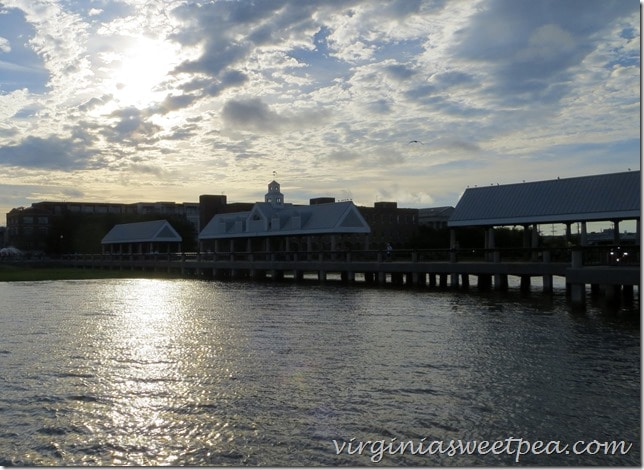 A friend (don't miss the house where he grew up later in this post) recommended that we dine at Slightly North of Broad. We both had shrimp and grits and agreed that it was very good.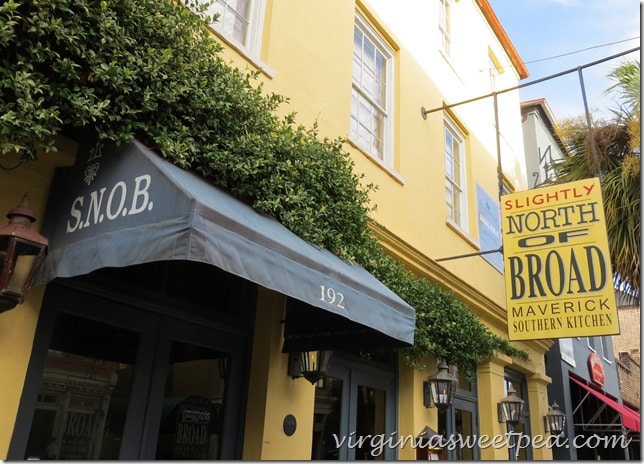 We spent the evening walking and admiring Charleston's beautiful houses and churches.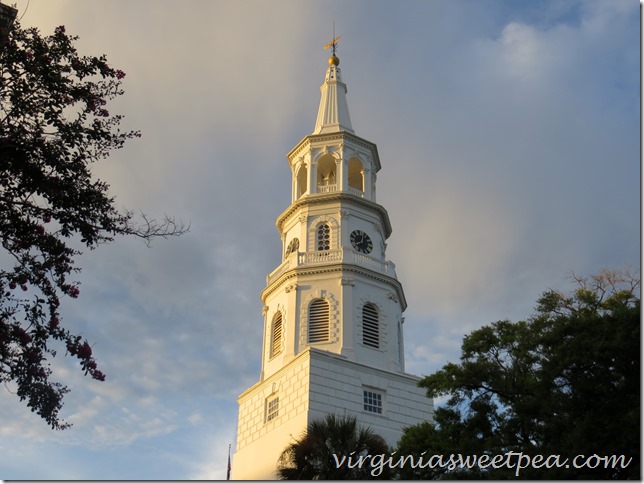 We only had one full day in Charleston and started by shopping the market and then walking to catch a boat to tour Fort Sumter.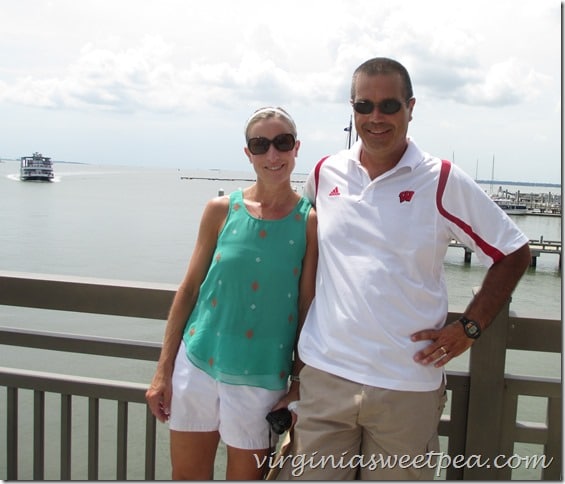 The boat ride was most enjoyable because it was cool and scenic.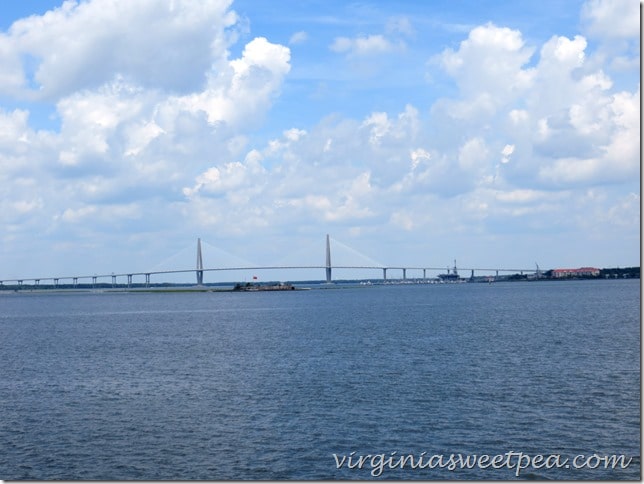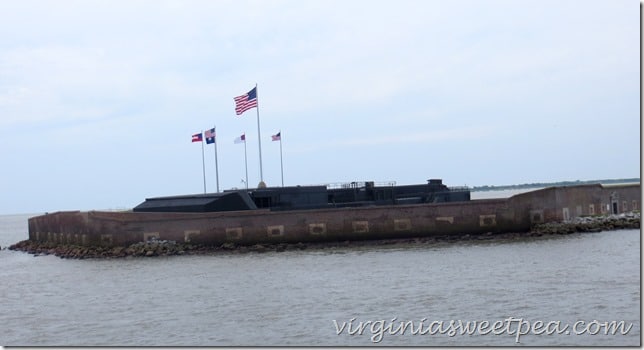 Mr. SP really enjoys military history and I'm pretty sure he visited Fort Sumter long before he met me. I enjoyed being there but it was so hot that all I could think about was getting back on the boat to cool off!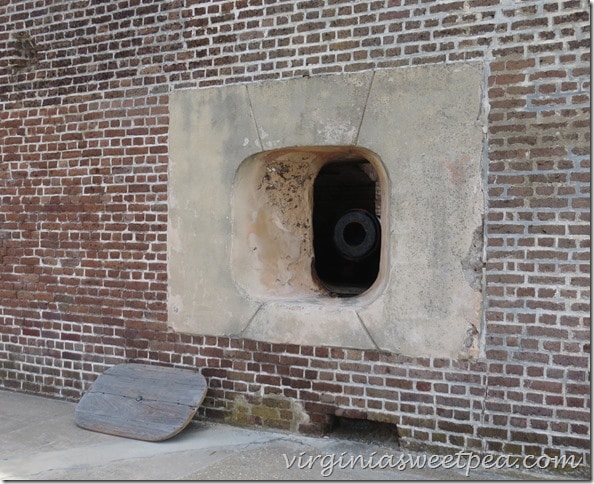 A park ranger gave a Fort Sumter history talk.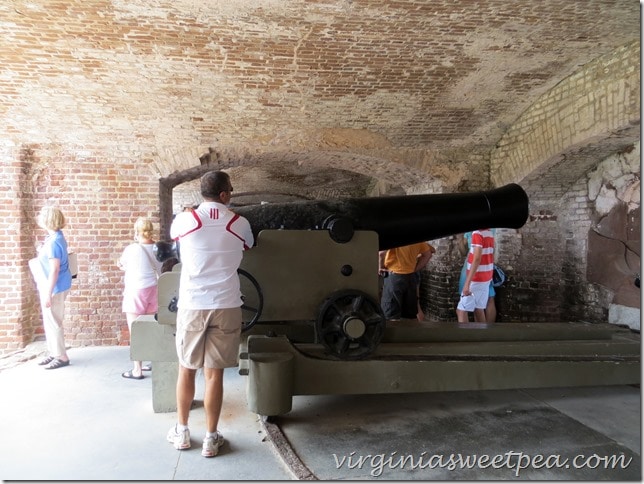 By the time we looked around the fort and toured the museum, it was time to get back on the boat. Yay! Coolness…It was so hot!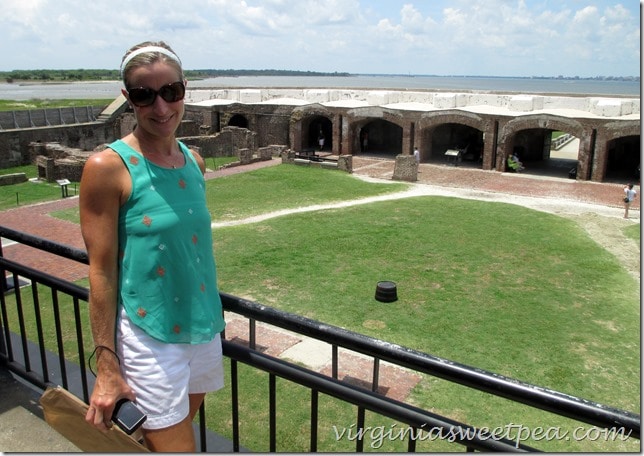 After touring Fort Sumter, we returned to our room to cool off. Later in the evening we had dinner and then walked to admire Charleston's fabulous houses and architecture.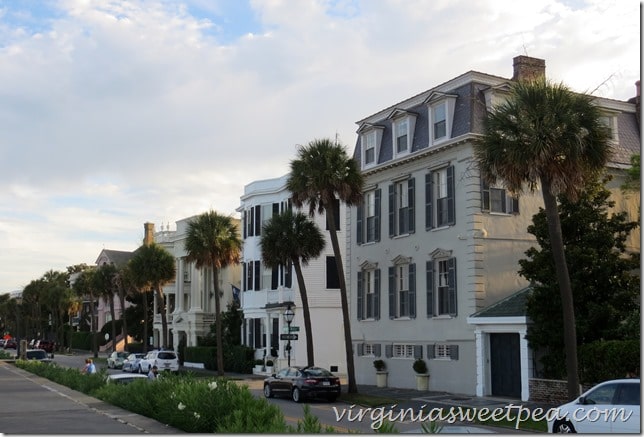 I could spend days walking and admiring. I wonder if the porches on the houses can be enjoyed year round?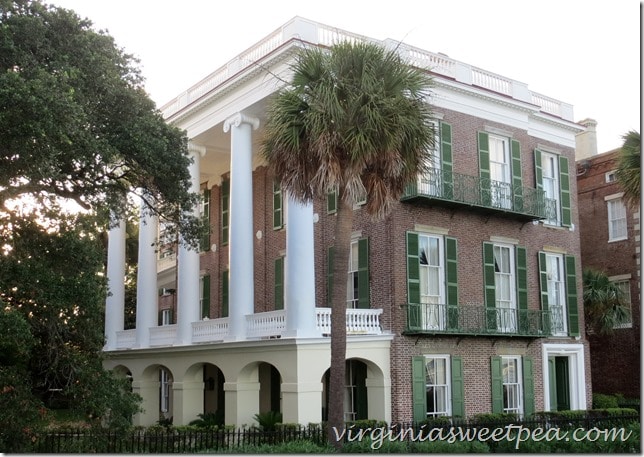 We noticed that some houses still have a hitching post in front. We saw a few mounting blocks, too.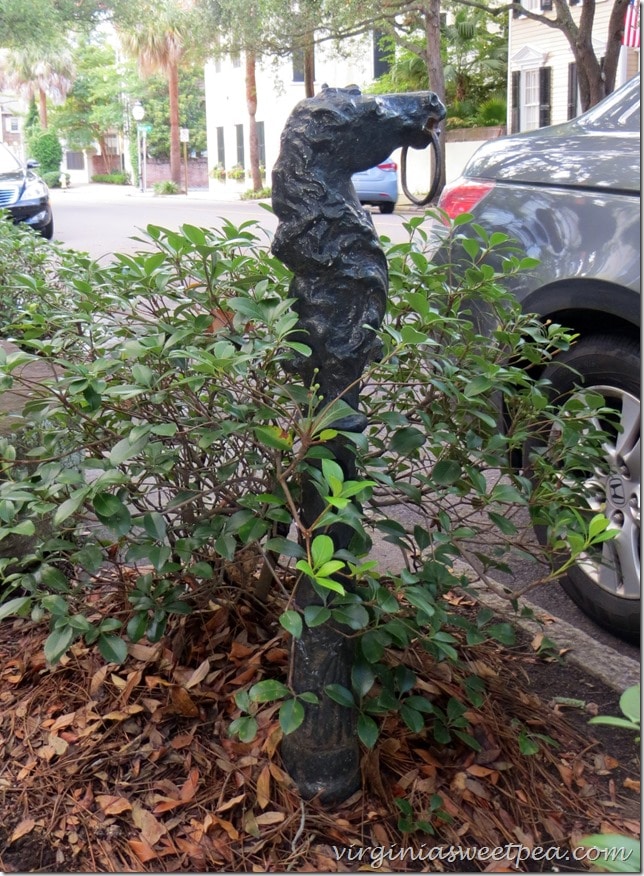 The window baskets were another thing that I admired in Charleston.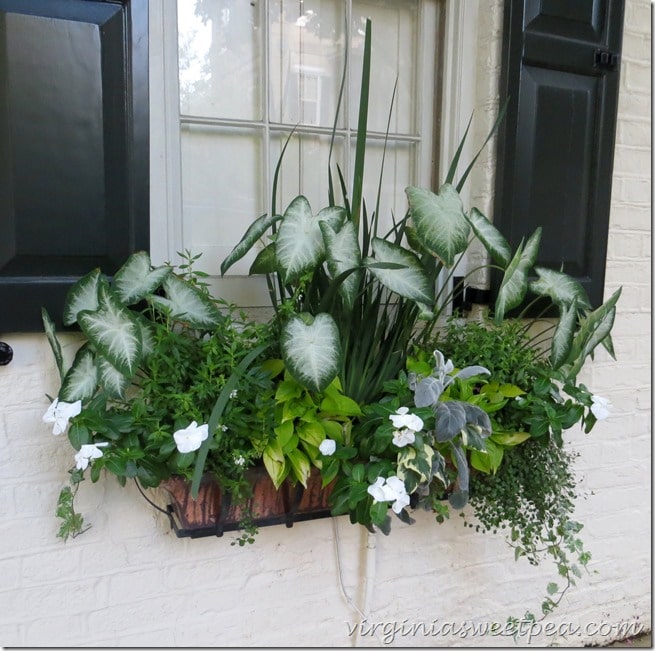 There's a great trick here that I need to remember. Do you see it? To fill in an empty spot in the planting, a Magnolia cutting has been inserted.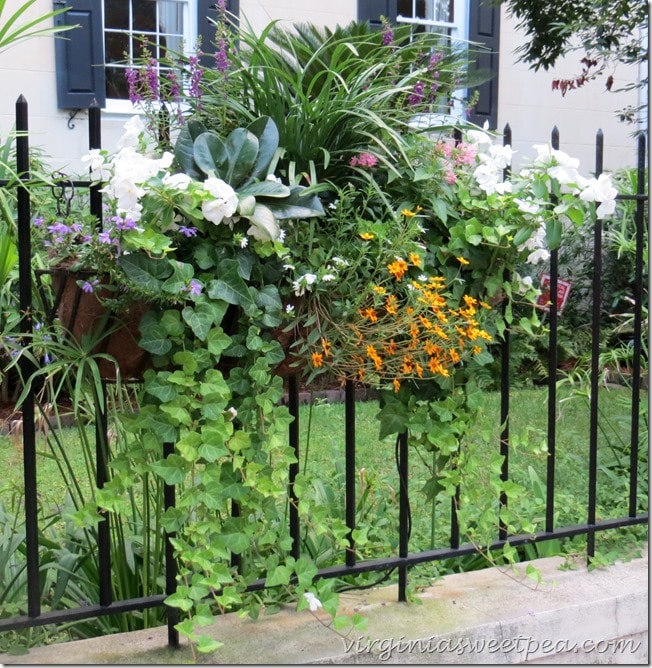 An enjoyable Charleston day ended with a pretty sunset.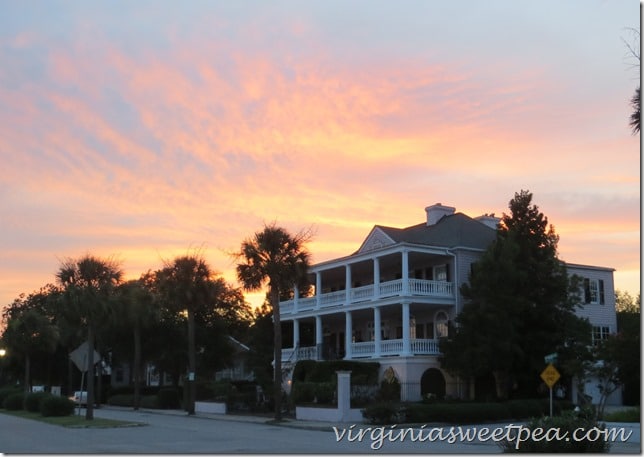 Our friend grew up in this house. He told Mr. SP that his father added the wall in front because during high tide the water would sometimes wash into the yard. Our friend has a scar on his chin from falling off a cannon in the Battery while playing as a child. I need to bend his ear for more Charleston stories.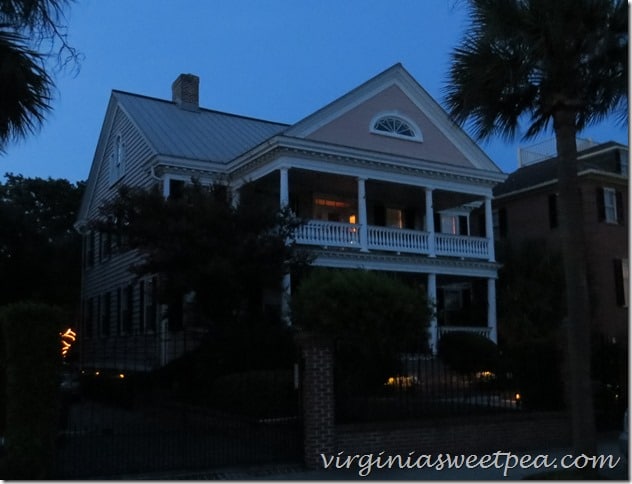 This was our last water view of the night before meandering our way back to our room.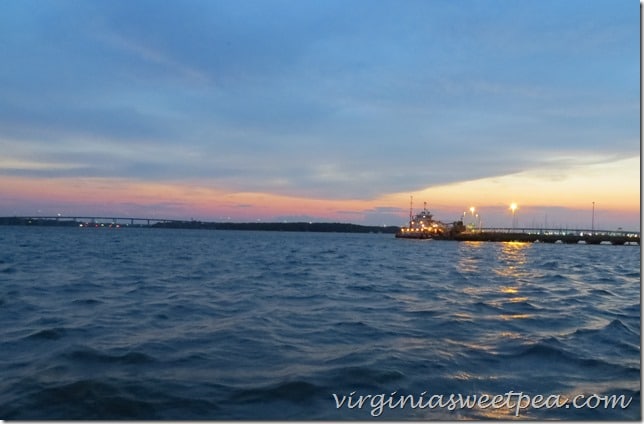 We so much enjoyed our brief Charleston getaway and hope to go back soon!
Sharing With:
Between Naps on the Porch