2014 Haven Conference Fun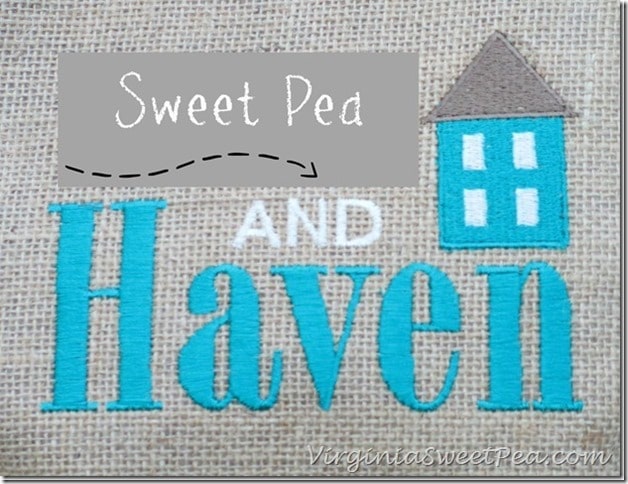 This past weekend was the much anticipated Haven Conference in Atlanta. If you aren't a blogger and don't know the purpose of Haven, it's a conference for DIY and home bloggers. Haven gives bloggers who rarely get to meet face-to-face a chance to socialize in person. Haven also offers DIY classes and classes to help improve your blog. Vendors come to Haven making it a great chance for bloggers to learn about brands that they may already use or want to use in the future.
The generous sponsors help to fill goody bags for each blogger. Some of what you see below was in my bag initially and some things were later given to me when I met with vendors in person. Great stuff, isn't it?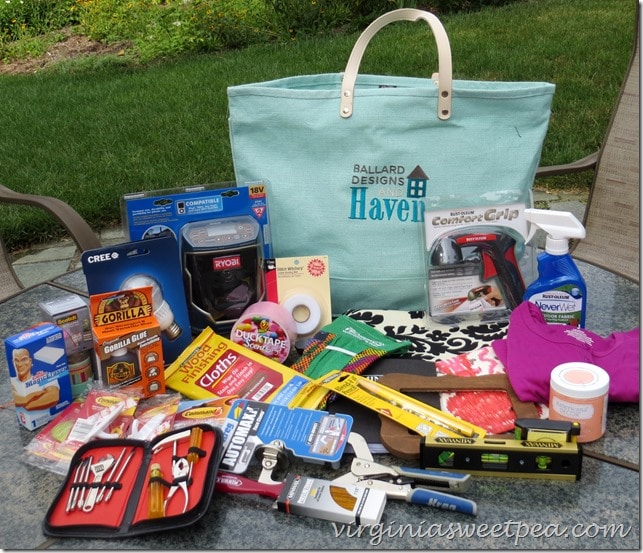 The first night a welcome to Haven cocktail party was hosted by Ballard Designs. It was so much fun to socialize with both old and new blogging friends at this party. Megan, Lani and I are all from the same town and met through our blogs.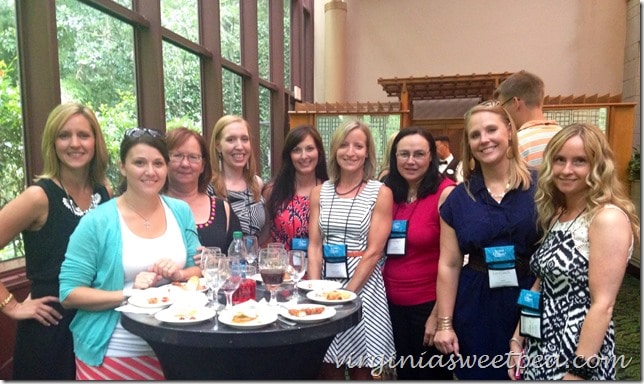 Sonya from At Home with the Barkers, Beth from Farm fresh Vintage Finds , Kathy from Petticoat Junktion, Megan from Rappsody in Rooms, Christy from Our Southern Home, me, Lani from Simply Fresh Vintage, Angela from Unexpected Elegance, and Jen from Girl in the Garage.
The party was intended to be both inside and outside but most of us found it way to hot to stay outdoors. We found an unoccupied corner and pretty much stayed there until we left for dinner. More blogging friends had come to the corner when this picture was taken.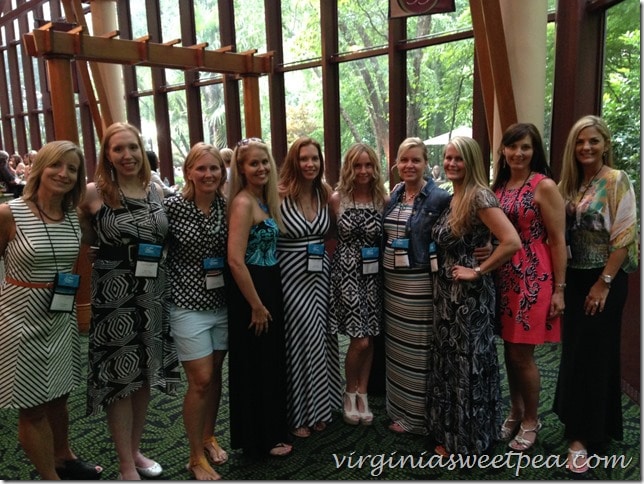 Me, Megan, Danielle from 2 Little Superheros, Shanna from Restoration Redoux, Laura from Inspiration for Moms, Jen, Angie from Postcards from the Ridge, Christy from Confessions of a Serial DIYer , Christy, and Nancy from Artsy Chicks Rule.
Friday started with a opening session featuring HGTV's Chip Wade whose show is called Elbow Room. I haven't seen his show but want to after hearing him speak.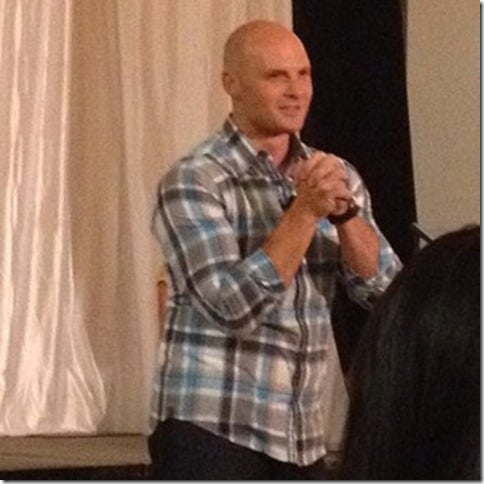 (Photo by Angela of Unexpected Elegance)
We took classes of our choice on Friday and enjoyed a nice luncheon. Aren't the balloon and embroidery hoop decorations pretty? A bubble machine added to the fun.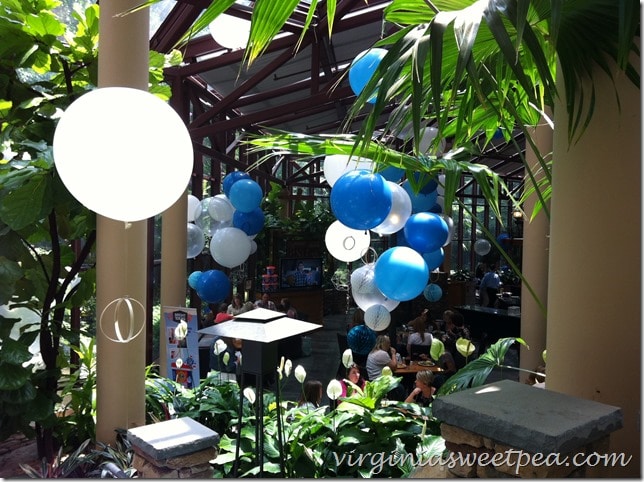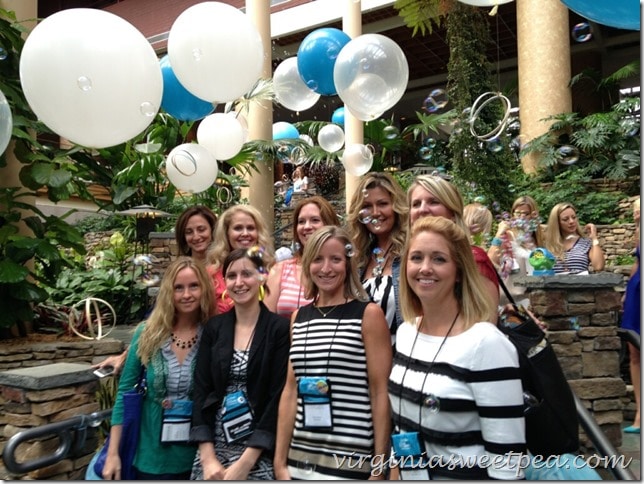 Friday night we danced the night away! I hardly ever get a chance to dance and enjoyed putting on my boogie shoes for the evening.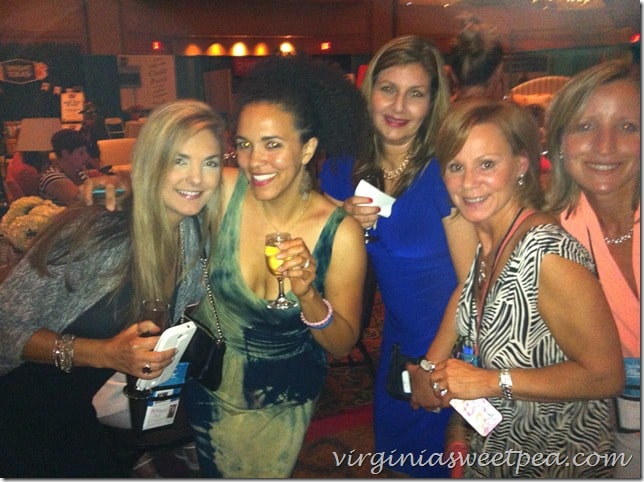 Nancy, Serena from Thrift Diving, Not sure, Wendy fro H2OBungalow, me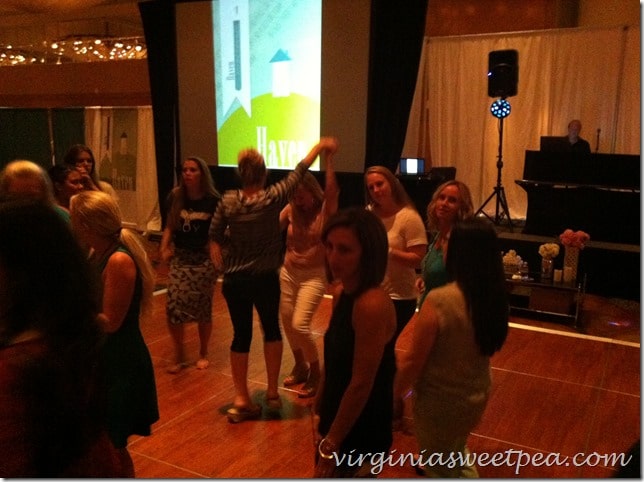 Saturday was more of the same: socializing, classes, lunch, talking with vendors, and dancing. Laura, Shanna, and I posed for a picture in the Moen kitchen each with the hope of winning a new dream kitchen for our own home.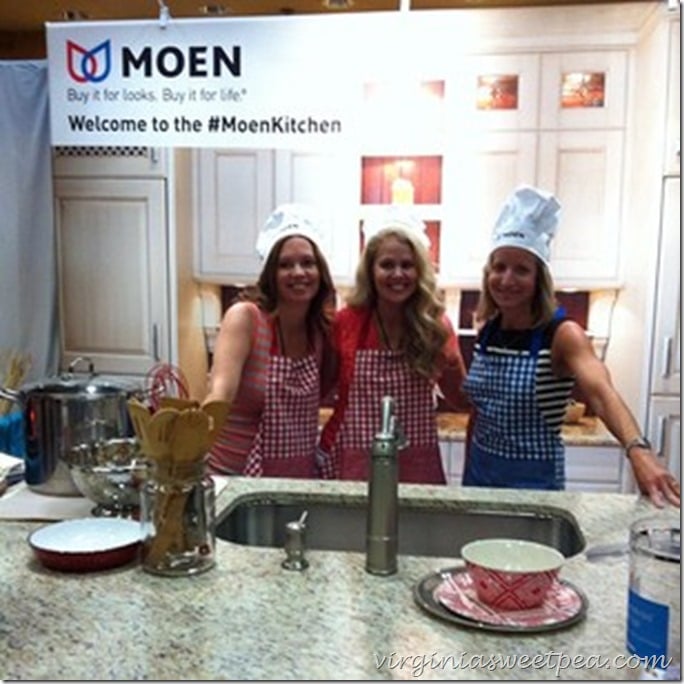 I could go on and on with the pictures but will stop for now. At Haven I felt like I was at a fun summer camp with 250 friends and I really didn't want it to end.
Sunday morning I had my biggest treat of the weekend. Long before any blogger at Haven started their blog, I met some special ladies through a online bulletin board. Since I was in Atlanta, two of my special friends along with a sweet daughter, met me and Mr. SP for breakfast on Sunday morning. It was so good to finally meet these two "Internet friends" in person!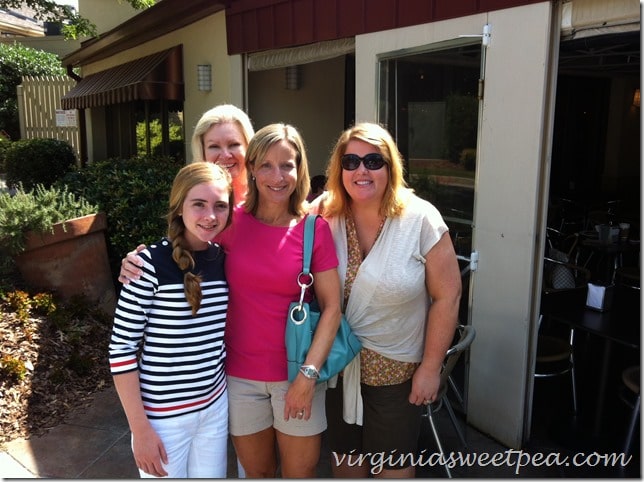 Mr. SP and I headed to Charleston after Haven. Be on the lookout for a Charleston recap later this week!