Fitness Friday :: Can One Simple Stretch Lead to a Tight Behind??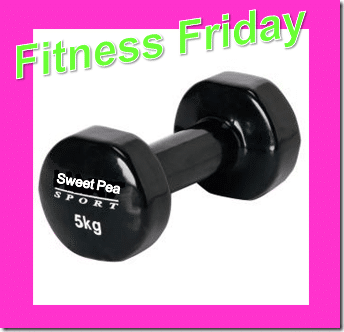 To be quite honest, I've been slacking in the fitness department this summer. I'm running and playing tennis here and there but have only done a weight routine once since May. I go back to school August 5 and will get back into a gym routine then.
The other night while enjoying magazine reading on my sofa, I stumbled across this page in Self Magazine. Mmmm…This butt. Without squats. I was intrigued…..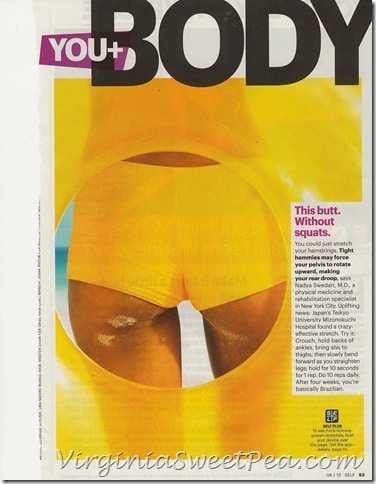 The article states that tight hamstrings may force your pelvis to rotate upward, making your rear droop. A simple stretch to loosen the hamstrings could result in an uplifted tush.
This is what you do:
Crouch, hold backs of ankles, bring abs to thighs, then slowly bend forward as you straighten legs; hold for 10 seconds for one rep. Do 10 reps daily.
After four weeks, you should notice an uplifted behind.
For someone like me with super tight hamstrings, this stretch is challenging. Holding the stretch for 10 seconds 10 times is actually quite tiring. I've done this for three days and even if my behind doesn't get a lift, more flexible hamstrings will be a prize worth my effort.
What do you think? Will you try this?