Handmade Tags Using a Woodworker's Branding Iron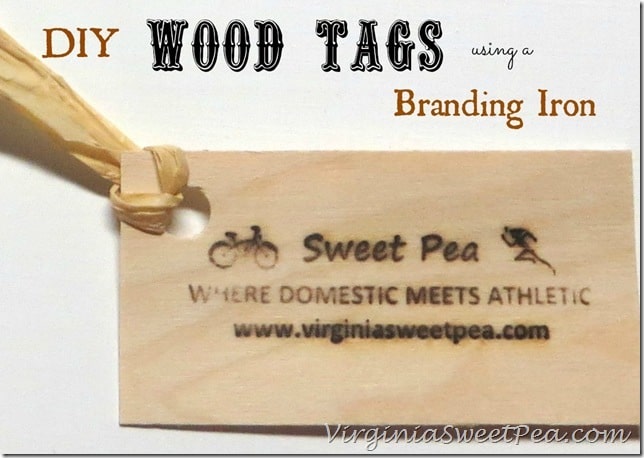 Have you heard of a woodworker's branding iron? Mr. SP surprised me with a Sweet Pea version for my birthday in May. My present remained in its wrapper until the other day when I was inspired to use my branding iron to make customized tags with wood edging tape.
If you aren't familiar with a branding iron, there is a metal plate on one end that heats up and then burns an image into wood. It comes with a stand that must be used when it is heating or the plate will burn your work surface.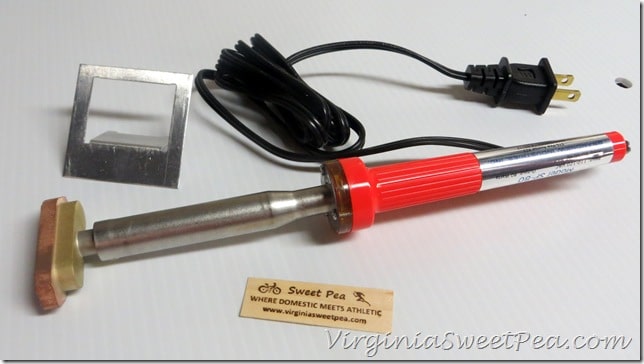 This is a unique gift that I'll have fun using on woodworking projects.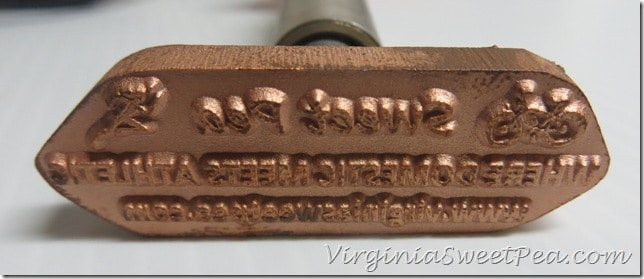 Mr. SP ordered my branding iron from BrandNew Industries. An Internet search will yield many results if you are interested in your own version of this tool.
Mr. SP's buddy at work passed along a roll of wood edge banding tape for us to use for future projects. I'm sure we'll eventually use this for a piece of furniture, but after eyeing it for a few months, it finally dawned on me that it would make great tags for things I hope to sell in December at the Vintage Lynchburg Market.
Birch Wood Edge Banding Tape 13/16" 250′ Roll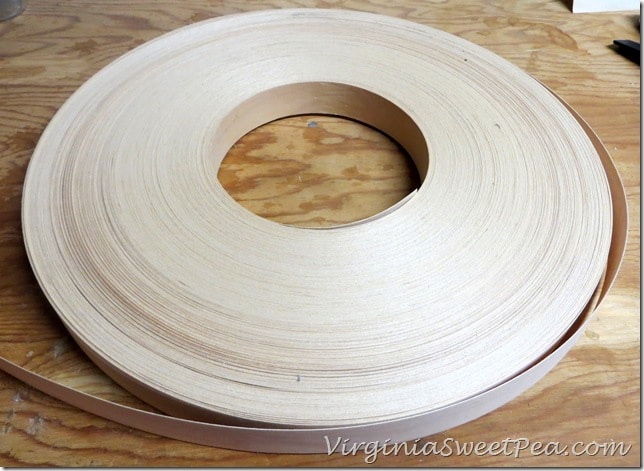 The branding iron heats for 15 to 20 minutes. It gets very hot and if you have children or pets, my advice is to use the branding iron when they are not around.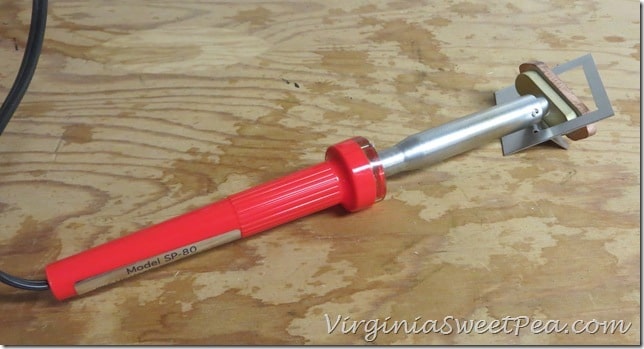 Using the branding iron takes a bit of practice. The sheet that came with mine advises to not press hard, let the iron do the work. You can see that using it takes some practice.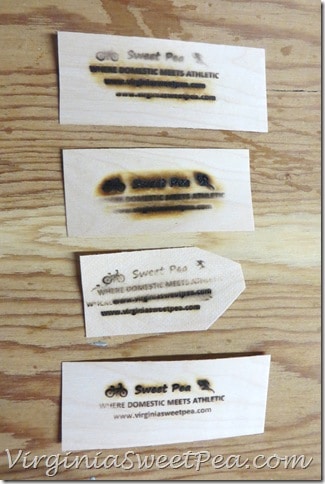 The more I practiced, the better my end result.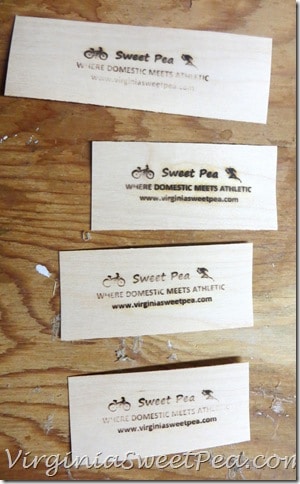 After I made a few tags that looked nice, I punched a hole in each one.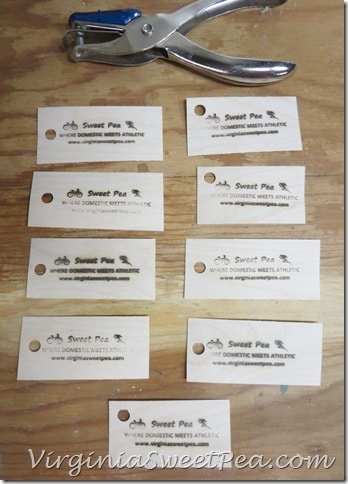 Small burnt spots can be removed with sand paper.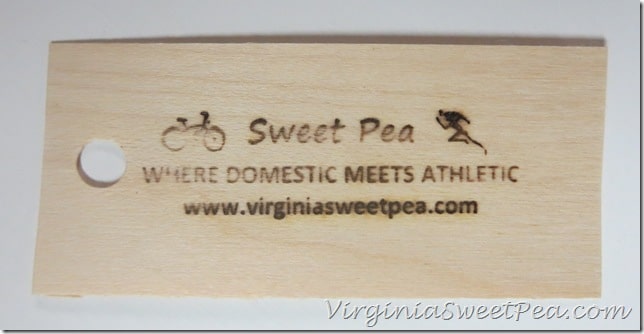 I was thrilled with the end result of my tag experiment. These will be perfect for my future booth and they are quick and easy to make.
Just for fun, I pulled out some things I intend to sell to see what they'd look like with my tags attached.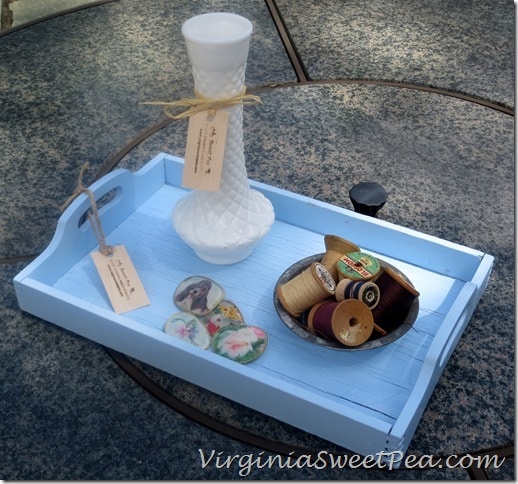 I didn't add tags to the vintage wooden spools or the eyeglass lens pins and think that the display would look better with the addition of tags.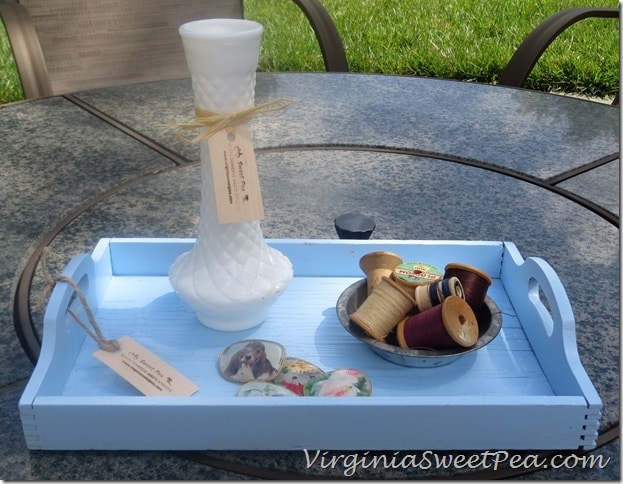 The back of the tag offers space for a product description and price.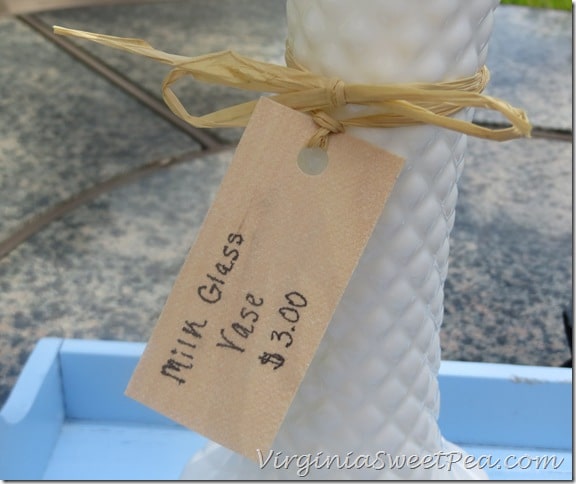 Mama has had this vintage sewing machine drawer for years and years and never could figure out exactly where to use it, so she passed it along to me to sell. I painted it with Annie Sloan Duck Egg Blue and followed the paint with a coat of clear wax. The sewing machine drawer is perfect for displaying vintage patterns.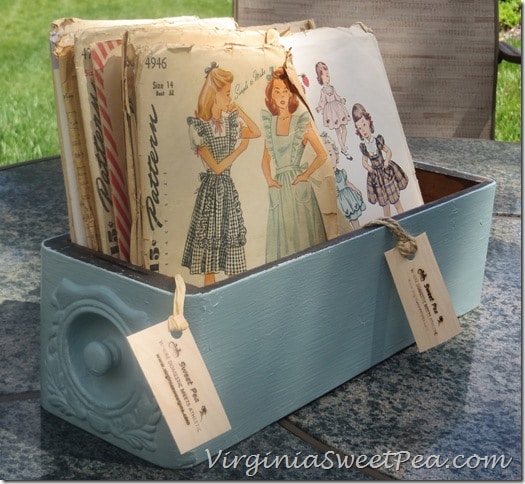 I love the pictures on these patterns. A vintage lover or crafter will hopefully fall in love with them.
This skirt looks quite stylish to me. If you ever want to feel really bad about yourself, look at an old pattern and figure out your size.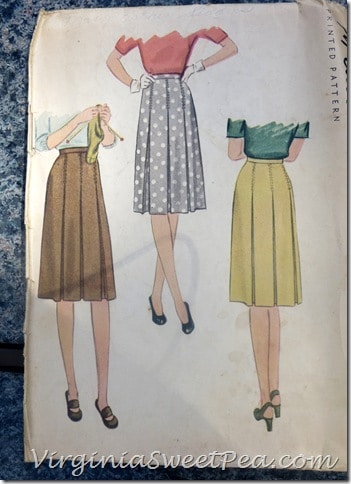 This birthday gift is one that I'll use for many years to come. I love that I can use it for crafting and not just for woodworking projects. I'm thinking about trying to make book marks to hand out at Haven along with my business cards.
Mama and I are planning to do a both together at Vintage Lynchburg Market and if we don't get in, we aren't sure what we'll do with all of the things that we've collected and made to sell!
Sharing With:
Amaze Me Monday at Dwellings – The Heart of the Home, Metamorphosis Monday at Between Naps on the Porch, The Scoop at Confessions of a Plate Addict, Project Inspire{d} at Artsy Chics Rule, Tutorials & Tips at Home Stories A2Z, Inspiration Exchange at Yellow Bliss Road, Home{work} Wednesday at Atta Girl Says, All Things Thursday Blog Hop at Posed Perfection, Tutorials and Tidbits at Stone Gable, Weekend Bloggy Reading at Serenity Now