Fitness Friday :: Firm Your Butt
Welcome to Fitness Friday! It's been a while since I've shared an exercise with you and today features a collection of great ones to work those glutes. I saw this in Self Magazine and couldn't wait to try them. It's always good to mix up your routine with new exercises.
The first time I did this routine, it took about ten minutes because I had to stop after each exercise to read the directions. Now that I know the routine, it take about eight minutes – not bad for an intense glute workout.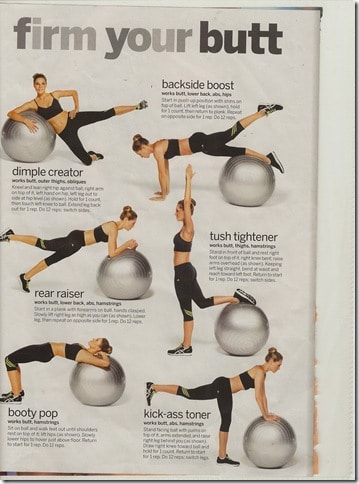 The dimple creator digs into the side of your glutes and outer thigh. The second leg is always more challenging for me. When I first tried this series I didn't think that 12 repetitions would be enough, but I was wrong, 12 reps will leave you with a nice burn.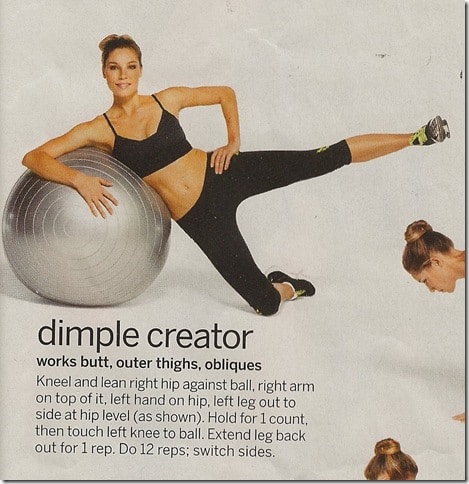 The backside boost works the core as much as the glutes. Be sure to hold your leg up for one count, that really adds to the burn!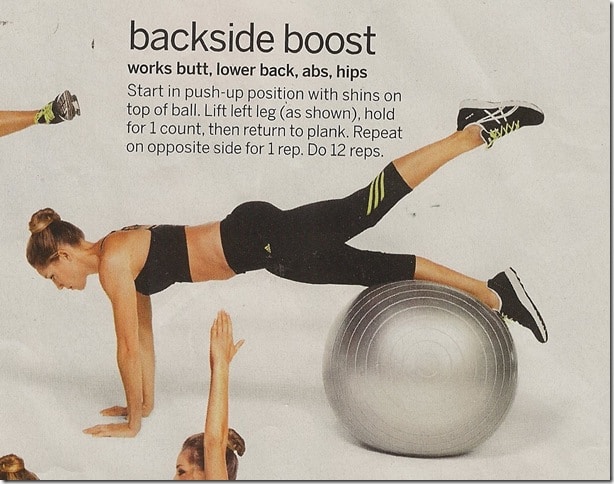 The rear raiser is the most challenging in the series for me. My abs shake with the effort of holding my body in the plank position while lifting and holding each leg.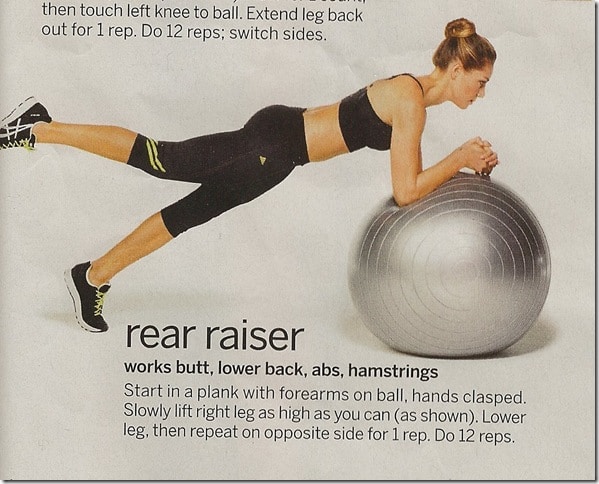 The tush tightener gives a great workout to the hamstrings and lower part of your glutes.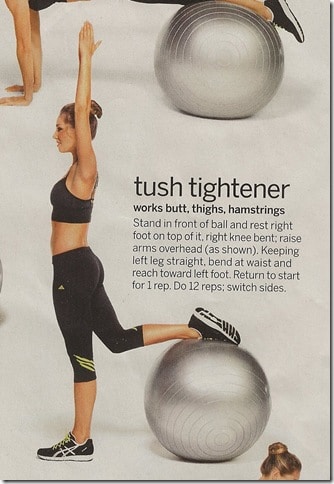 Giving your glutes a good squeeze and hold with each repetition makes the booty pop a great one.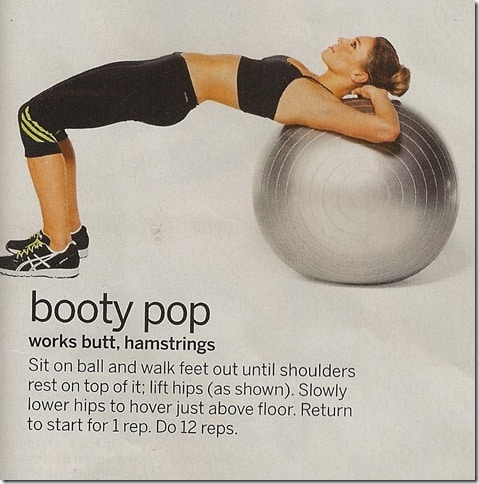 The kick-a** toner does indeed give your glutes a final workout kick. This is another exercise that works the abs as much as the glutes.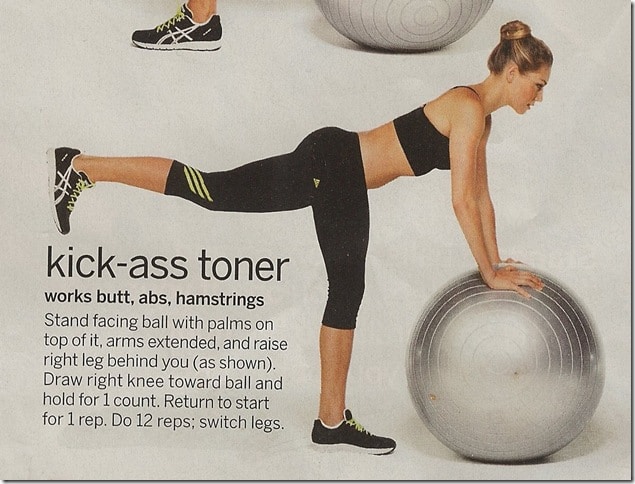 This series is a keeper for me. If you're looking for new glute exercise ideas, why not try these?