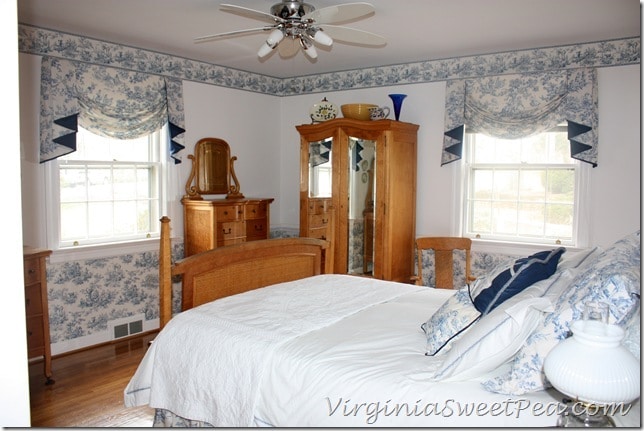 Even though I've been blogging nearly six years, I realized the other day that I've never once posted a picture of our bedroom. This room was decorated about nine years ago and even though I still like it, I am contemplating a change.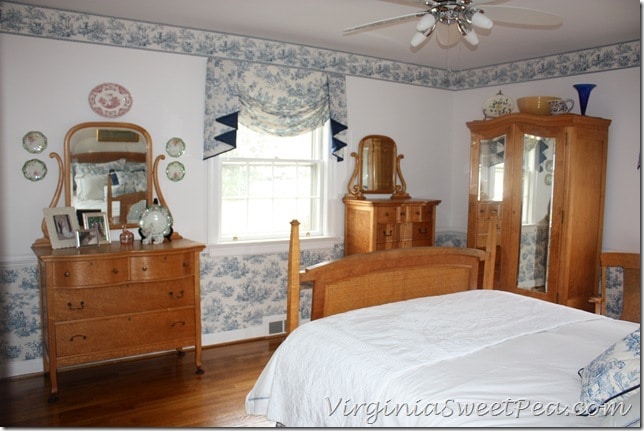 The birdseye maple bed, armoire, rocking chair, and two dressers are part of a set that belonged to my great aunt purchased in the 1920's. I also have a dressing table that goes with the set in our guest room.
This is Great-Aunt Fannie. She was a milliner as a young woman and then helped her husband run a store. She raised my grandmother and was a grandmother to my dad and aunt. My father loved Aunt Fannie and introduced my mother to her before he introduced her to his own mother!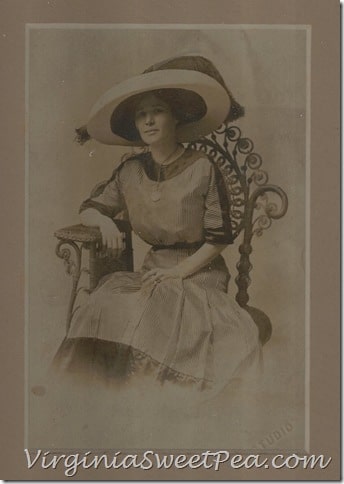 The bedside table is maple and was made by my grandfather for my dad when he was a boy. The pictures on the bed wall were both my grandmother's. The cedar chest at the base of the bed was a gift from my parents for my high school graduation. Mr. SP made the trashcan for me after I saw it in one of the first Southern Living at Home catalogs.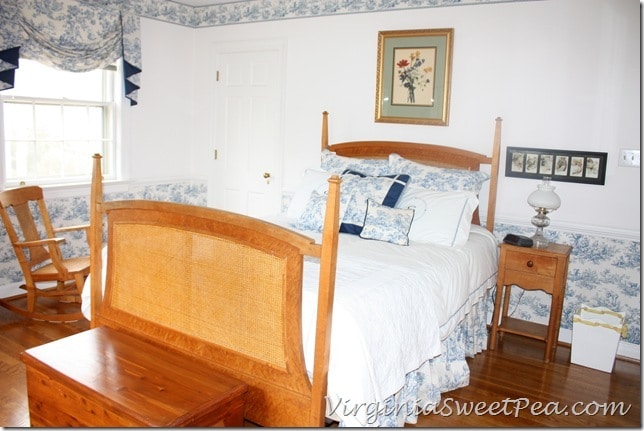 Border is definitely out of decorating style but I still love this one because it is toile. I made the toile curtains, bed skirt, and pillows.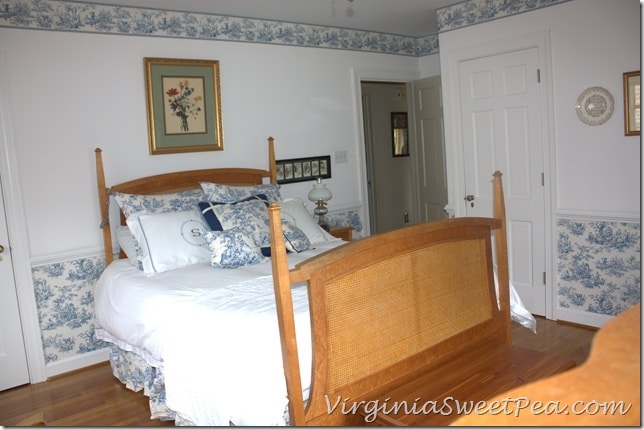 The two floral prints belonged to my grandmother and they are flanked with calendar plates from our birth years, 1969 and 1963. We are both Monday babies! The plates hanging around and over the dresser were all my grandmother's.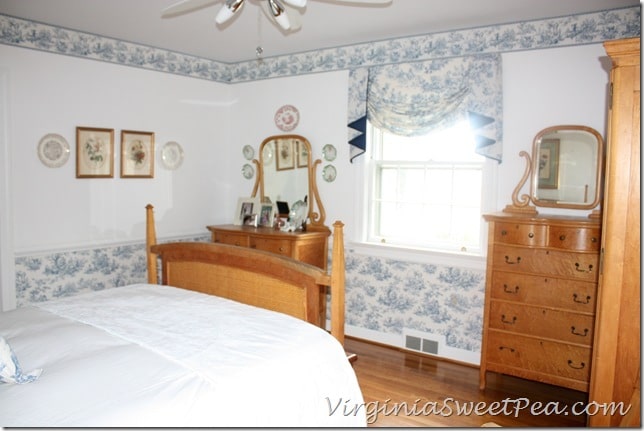 I'm pretty slow to make a decorating decision, so don't expect to see any immediate changes in this room. Mr. SP might prefer a more masculine look when this room finally gets a makeover.
Sharing With:
Wow Us Wednesday at Savvy Southern Style
Metamorphosis Monday at Between Naps on the Porch