Folk Art Bottle Cap Snakes (Cute, Not Scary!)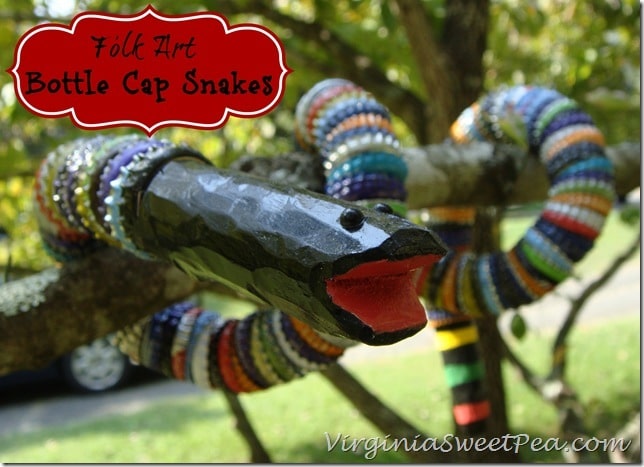 Suzanne, my good friend and running partner, uses an unusual medium for crafting, bottle caps. Even if you don't like snakes, you can't help but like the cute ones she crafts from beer bottle tops. When Suzanne was inspired to make her first snake, she asked a few local bars to save bottle caps for her project and they've been supplying her with caps ever since. Suzannne's folk art bottle cap snakes are creations that I think are unique and so very creative.
Hanging in the tree above and in the picture below is Roy G. Biv, a rainbow snake. Look at his pretty striped tail with a hook for hanging.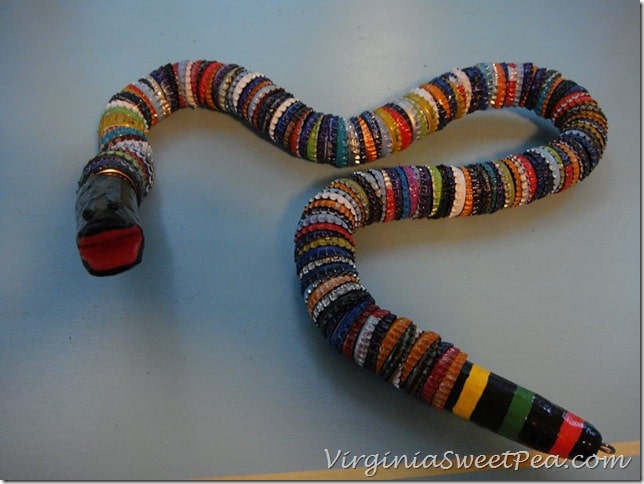 This was Suzanne's first snake, Elvis.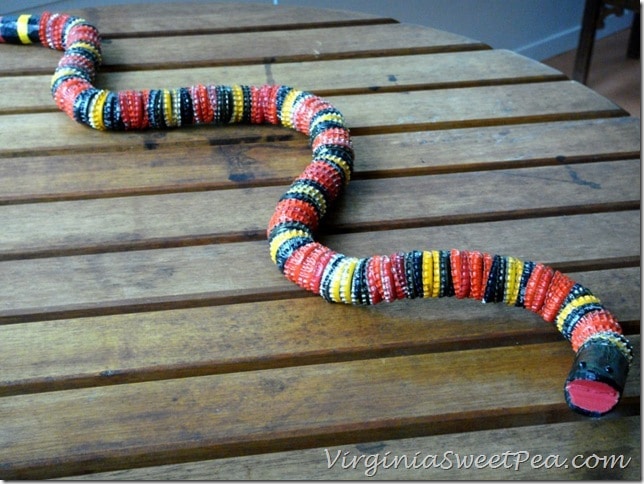 Count Snake-ula, is a rattlesnake. Note his fangs and the rattles on his tail.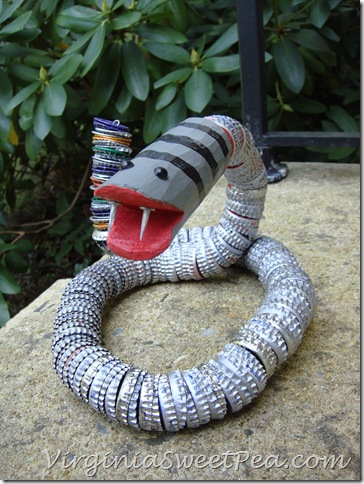 Green Mambo looks like she's smiling.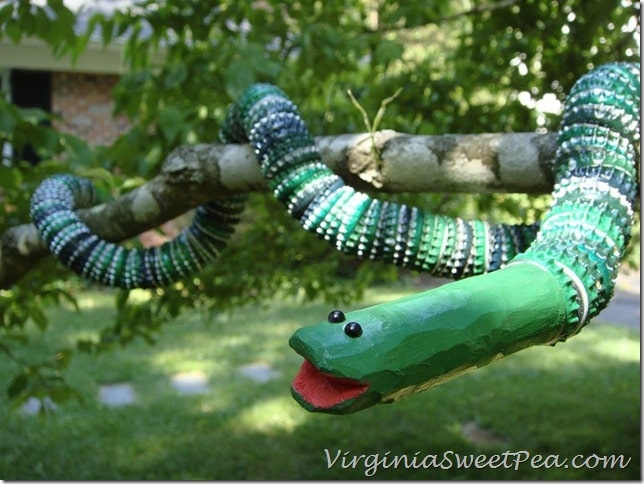 Our final bottle cap snake is Coral-ine, a coral snake.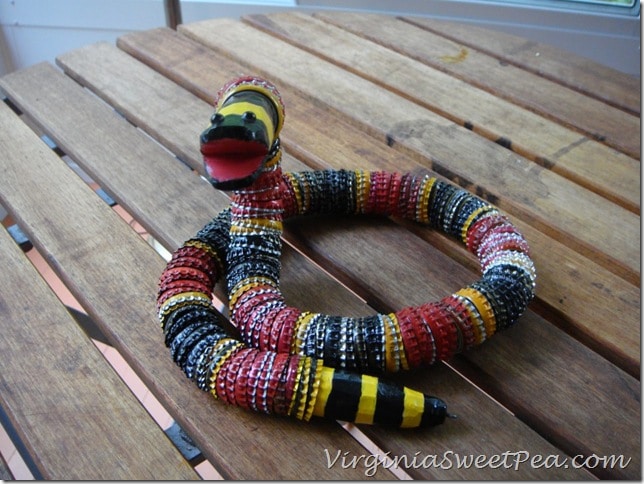 Suzanne also crafts giant chains from bottle caps. This one is on display at a local furniture store that also sells art.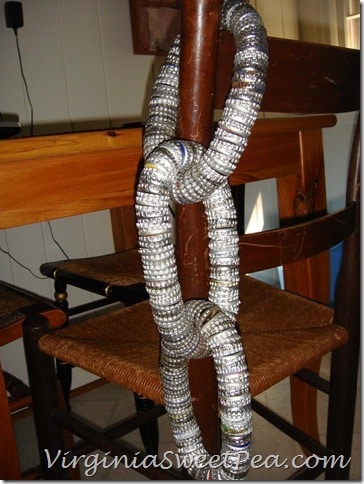 Suzanne's snakes and chains are one of a kind pieces. If you are interested in a custom made snake or chain of your own, leave a comment and I'll have Suzanne get in touch with you.