Vintage Inspired Farmhouse Decor
Yesterday I shared my new Farmhouse Style Metal Tool Caddies from Emory Valley Mercantile. I had so much fun styling these and look forward to changing them to for fall in just a few short weeks.
Today I'm sharing some of my favorite items from Emory Valley Mercantile, an on-line shop owned by my friend Angie who blogs at Postcards from the Ridge. Angie and I both love vintage and I am smitten with her shop. Use SWEETPEA10 at checkout to save 10% on any order!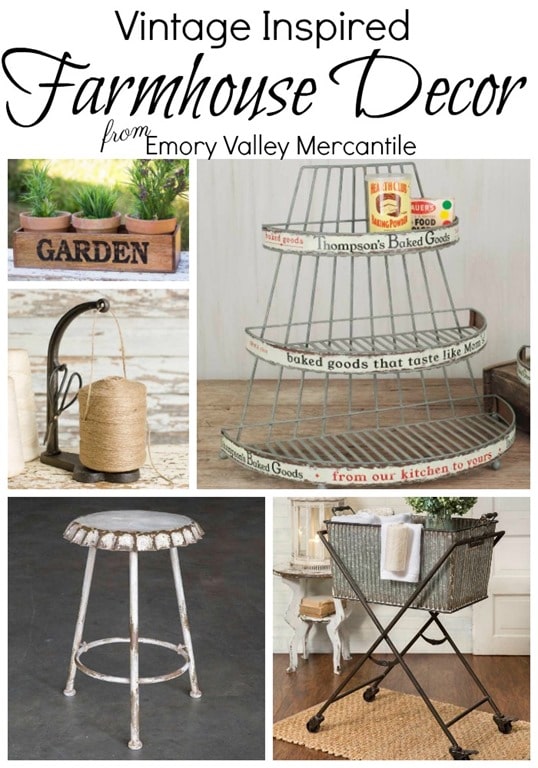 Links in this post may be affiliate.
Fall
I never want summer to end but will have to admit that fall is one of my favorite seasons for décor. I love the colors and can never have enough pumpkins and gourds in my décor. (Maybe that's why my compost pile and garden are covered in rouge pumpkin and gourd vines!)
Emory Valley Mercantile has some beautiful things for fall décor.
This pumpkin print needs to be mine! Angie offers it framed or unframed.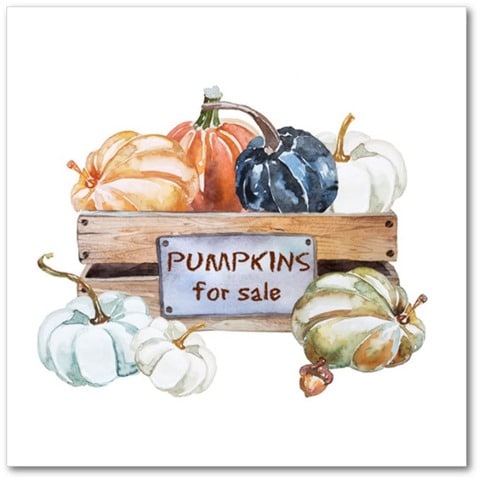 "Pumpkins for Sale" Watercolor Print – Framed $56.99 – Unframed $4.99
My living room needs this pillow for fall. Fall décor is great because it can be enjoyed from September through November. If I'm going to decorate for a season, I like to enjoy it for a long while.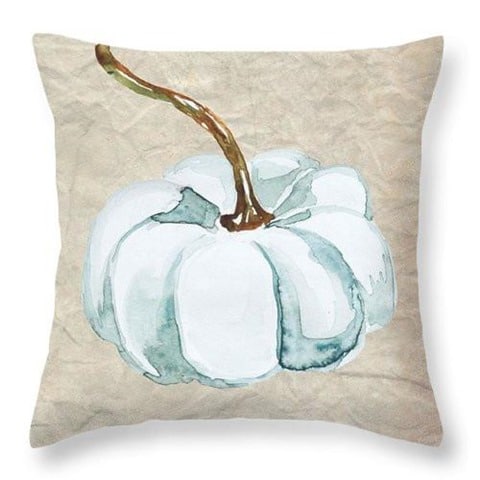 Watercolor Pumpkin Throw Pillow with Insert – $19
The same watercolor pumpkin also is available as a print.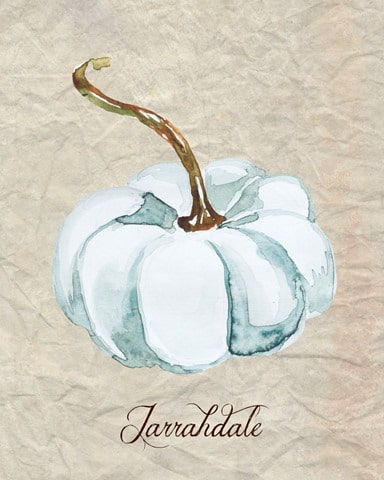 Watercolor Blue Pumpkin Printable Art – $4.99
And then there's this Black Futsu Pumpkin Printable. Love it!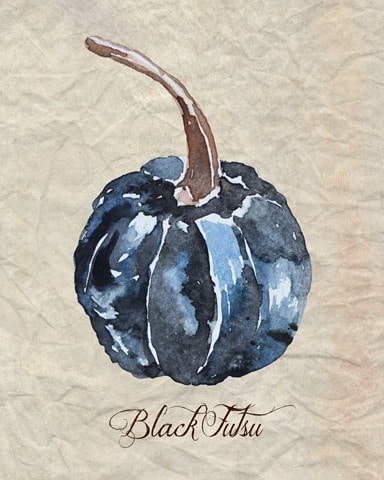 Dark Blue Watercolor Pumpkin Printable – $4.99
We can't leave out an orange pumpkin. This guy is one of those bumpy pumpkins.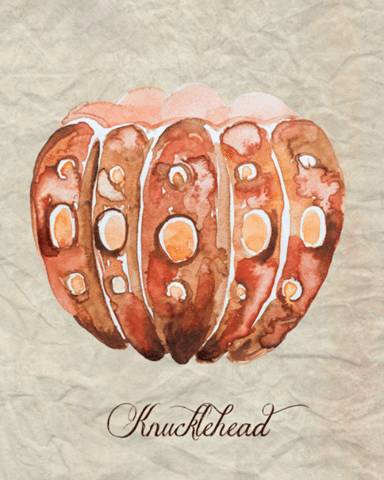 Orange Knucklehead Watercolor Pumpkin Printable – $4.99
And there's one more available. If you like all four, you can buy the set and save a few dollars.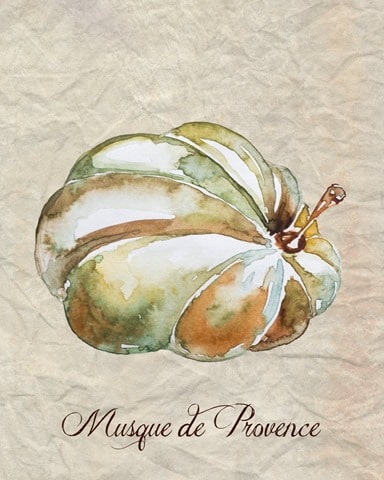 Fall Musque de Provence Watercolor Pumpkin Printable –$4.99
Kitchen
This Baked Goods Rack would be great to use in a coffee station.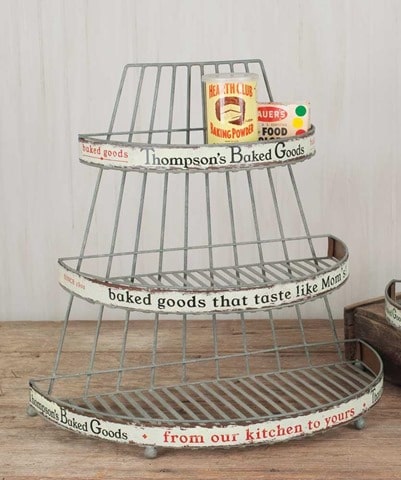 Large Thompson's Baked Goods Rack – $84.99
I can't believe that I don't own a dough bowl. I remember years ago shopping at antique store after antique store to find the perfect dough bowl to give my mom for Christmas. Mama uses her year round. Now I can get one!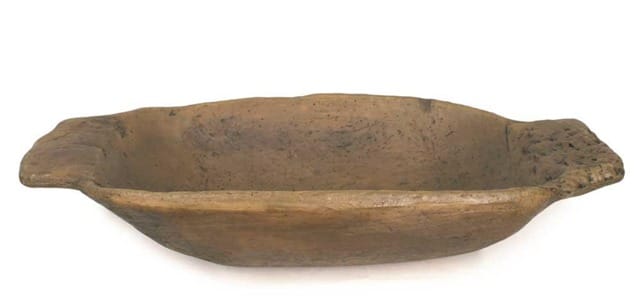 Large Distressed Dough Bowl – $79.99
This Two-Tiered Metal Tray would look cute in a bathroom, on a desk, or used in the kitchen.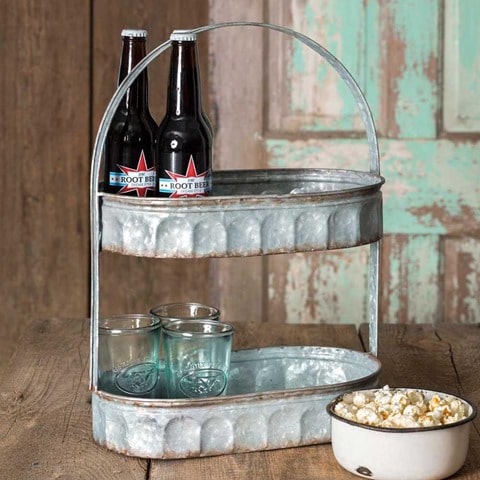 Two-Tier Metal Tray – $34.99
Wouldn't these lights look great in a farmhouse kitchen?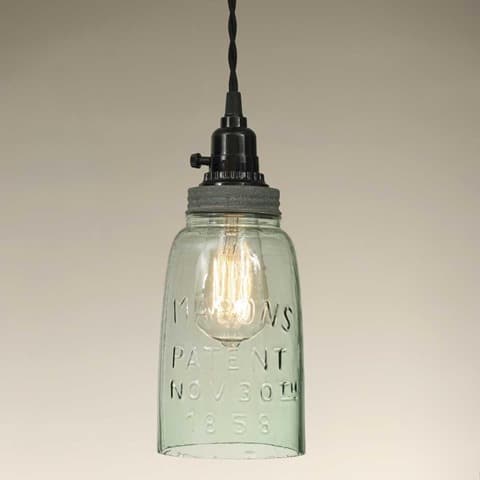 1/2 Gallon Mason Jar Pendant Lamp – $49.99
Garden
This Garden Twine and Scissors with Stand would be great to use not only in the garden but in a craft room or gift wrapping station. I want it!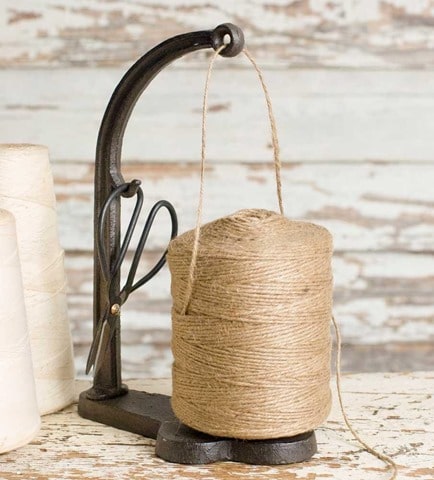 Garden Twine and Scissors with Stand – $33.99
Wouldn't three pots of mums be pretty in this this fall?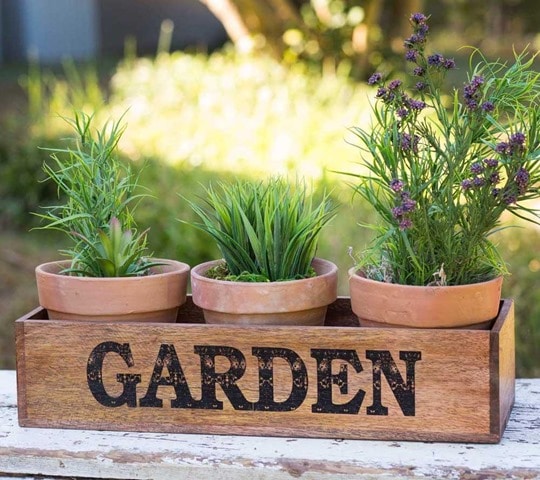 Wooden Garden Caddy with 3 Pots – $38.99
Home Décor
A home can never have too many candles or candlestick holders.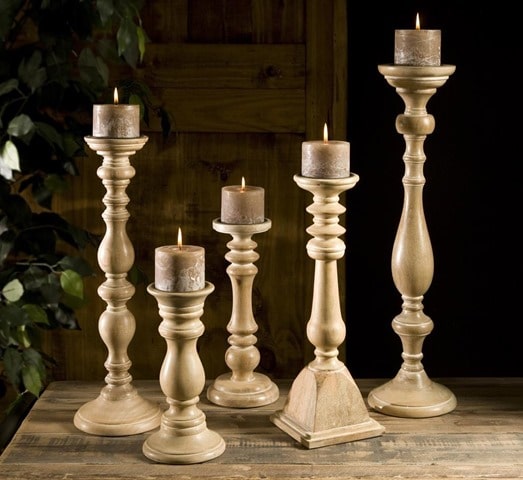 Natural Wood Wash Candle Holders – Set of Five – $189
Signs are hot right now. This Fresh Produce one is especially cute.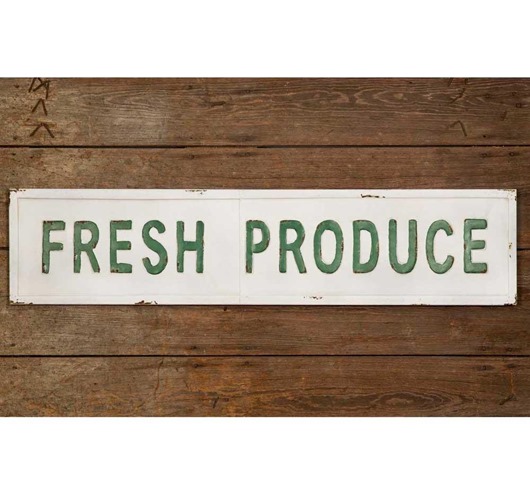 Fresh Produce Metal Wall Sign – $53.99
This Arched Window Mirror would look spectacular over my fireplace.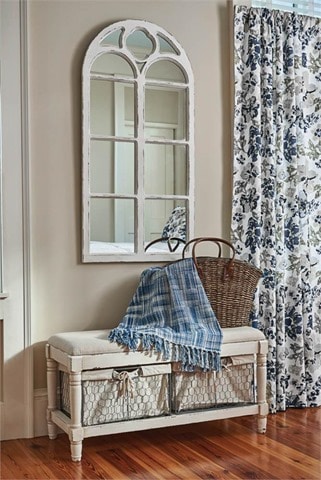 Arched Window Mirror – $219.99
And this Farmhouse Style Rolling Bin…Wouldn't it look great filled with beverages at your fall tailgate?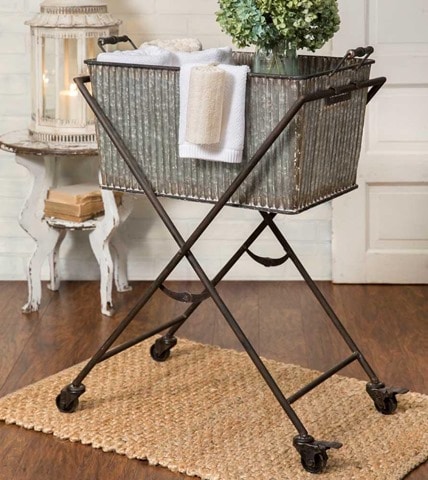 Farmhouse Style Rolling Bin – $199.99
This Vintage Style Bottle Cap Stool is so cute. I can picture three of these under a bar in a kitchen.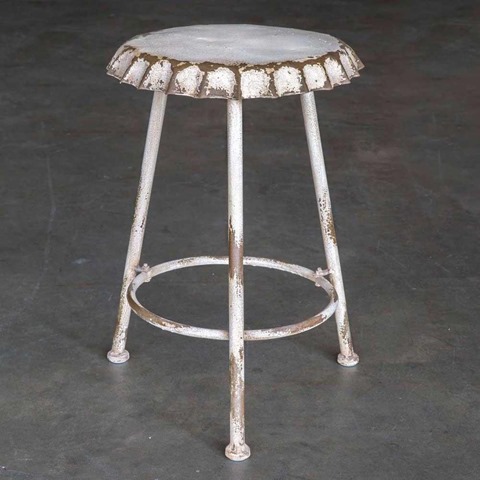 Vintage Style Bottle Cap Stool – $92.99
Accessories
Keep your glasses in this cute glasses case.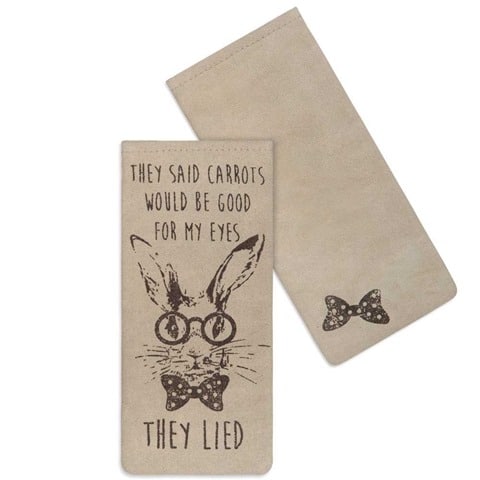 "They Lied" Glasses Case – $14.99
And for all of my peeps who like to camp, a "Happy Camper" shirt just for you! (I'm content to camp at the Hampton Inn, just saying.)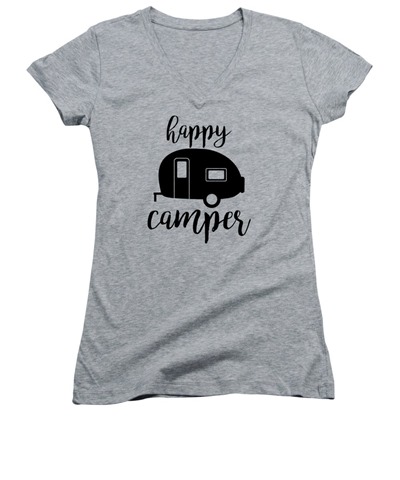 "Happy Camper" Women's V-Neck T-Shirt – $27.99
What do you think? Isn't this farmhouse style merchandise cute?
Leave a comment and let me know your favorites! And don't forget the discount code SWEETPEA10 to get 10% off your order!