Relay Foods–Order Your Groceries Online!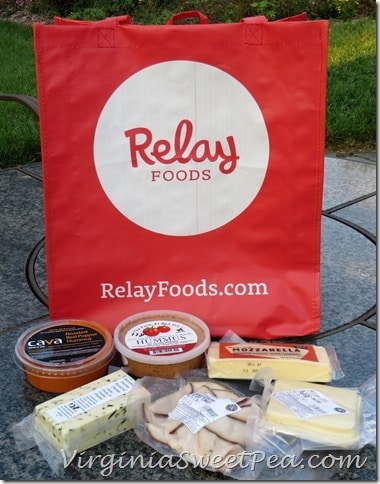 I recently was invited to try Relay Foods, an on-line grocery shopping service that just started delivery to Lynchburg. Relay Foods is based in Charlottesville and offers delivery to nearby locations either everyday or on set pickup dates. Lynchburg's pickup day is Wednesday from 3:30 – 6:00 pm at the BB&T on Old Forest Road. If you live in Baltimore/Annapolis, Charlottesville, Lynchburg, NOVA/Washington, Richmond, Staunton/Fishersville, or Williamsburg – this service is available in your area.
Relay Foods gives customers the opportunity to save time and to support local shops, restaurants, and area farms in one place online. The map below shows the location of vendors whose product are available through Relay Foods. This service is great for me since Lynchburg isn't close to many of them. Thanks to Relay Foods, I can enjoy farm fresh meat, vegetables, cheese, and other homemade products with the click of a button.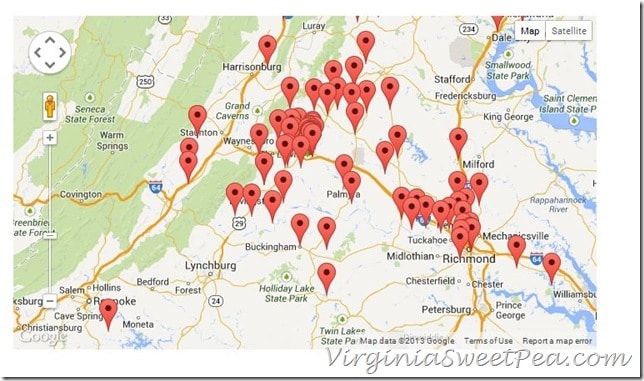 I was excited to pick up my first Relay Foods order. Their truck was easy to find on Old Forest Road behind BB&T.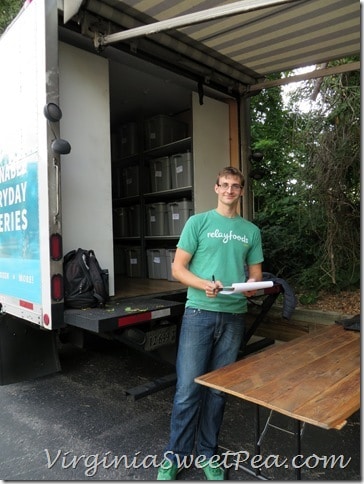 Orders are organized by number in bins. After finding my number on the list next to my name, my order was quickly found and given to me.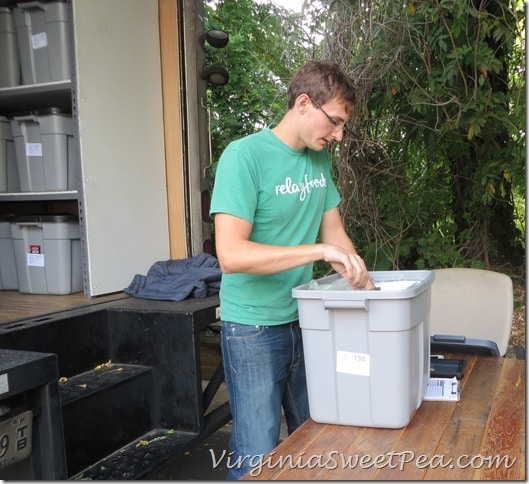 Groceries are delivered in cute red totes that you get to keep. Many of the products that I ordered are local.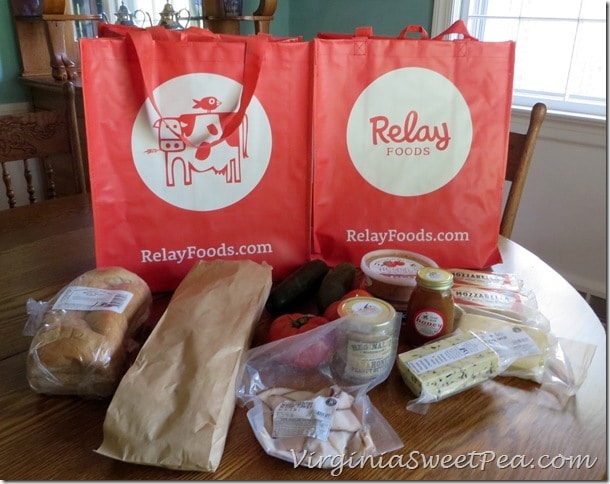 I've purchased bread from Albemarle Baking Company when I've been in Charlottesville and was delighted to get two baguettes without having to drive over an hour each way. I'm ashamed to say that I ate most of the loaf of whole wheat bread from Unionville in one night. It was so good and I just couldn't stop eating it.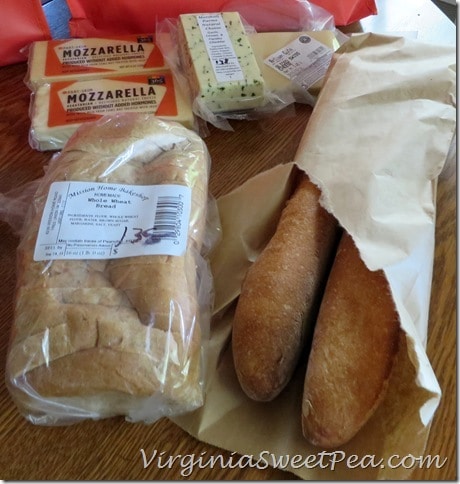 Local honey, hummus, and nana honey peanut butter and still being enjoyed.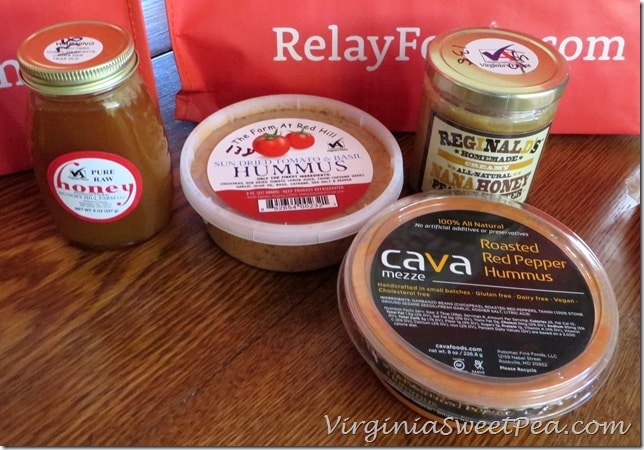 I ordered two cucumbers and two tomatoes since my garden was a disaster this year. One cucumber was a bit wrinkled and soft as was one tomato. They are still fine to eat but I wouldn't give either an A in my teacher grade book.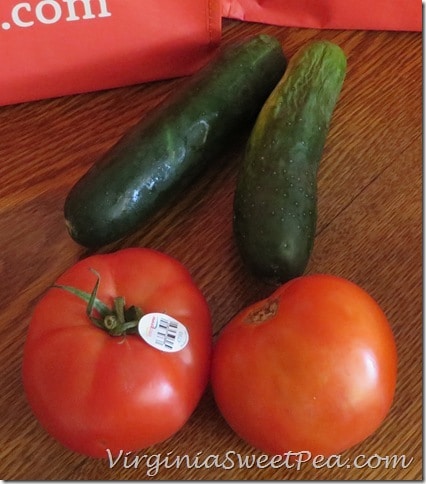 When I placed my order, I clipped a few pictures so that I could share with you the ease of using Relay Foods. The first step is to create an account.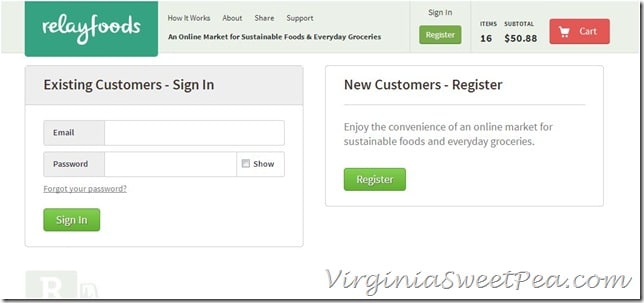 Next, you choose your city.
Before you know it, you are ready to shop.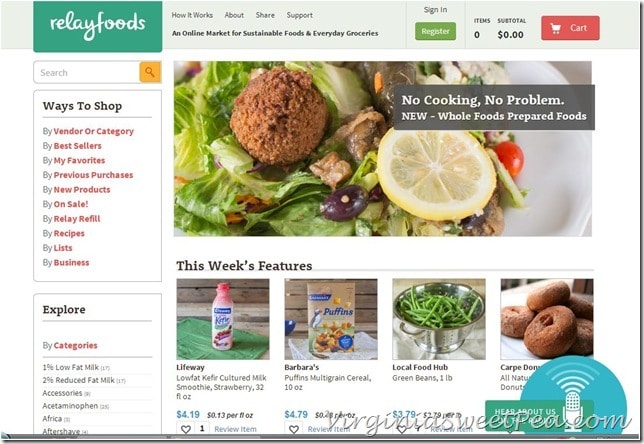 Ordering an item is easy. I ordered two cucumbers and the total immediately went into my shopping cart.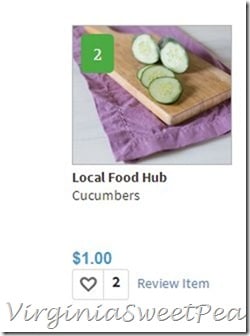 I once read about Reginald's Homemade Nut Butters in Southern Living and have been eager to try them ever since. I accidentally ordered one with bananas which I detest, so Mr. SP will have to enjoy the jar on his own.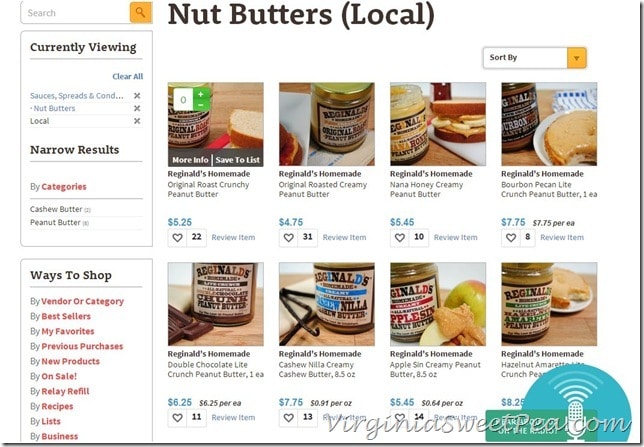 When your order is complete, your pick up location is chosen, you pay, and that's it. If you want to add an item to your order after you've paid, you can easily do so up to the night before your order is delivered.
Now for the great news! When you place your first Relay Foods order for over $50, you get $30 off your order. And, I will get $30 off my next order, too!
Thanks to Relay Foods for giving me the opportunity to try their service. I received a gift card to make my first purchase and as always, all opinions of this company are my own.