I'm celebrating the USA with a Patriotic Bandana Wreath to display for patriotic holidays.
This will be either over my mantel or on my door for Flag Day, the 4th of July, and more.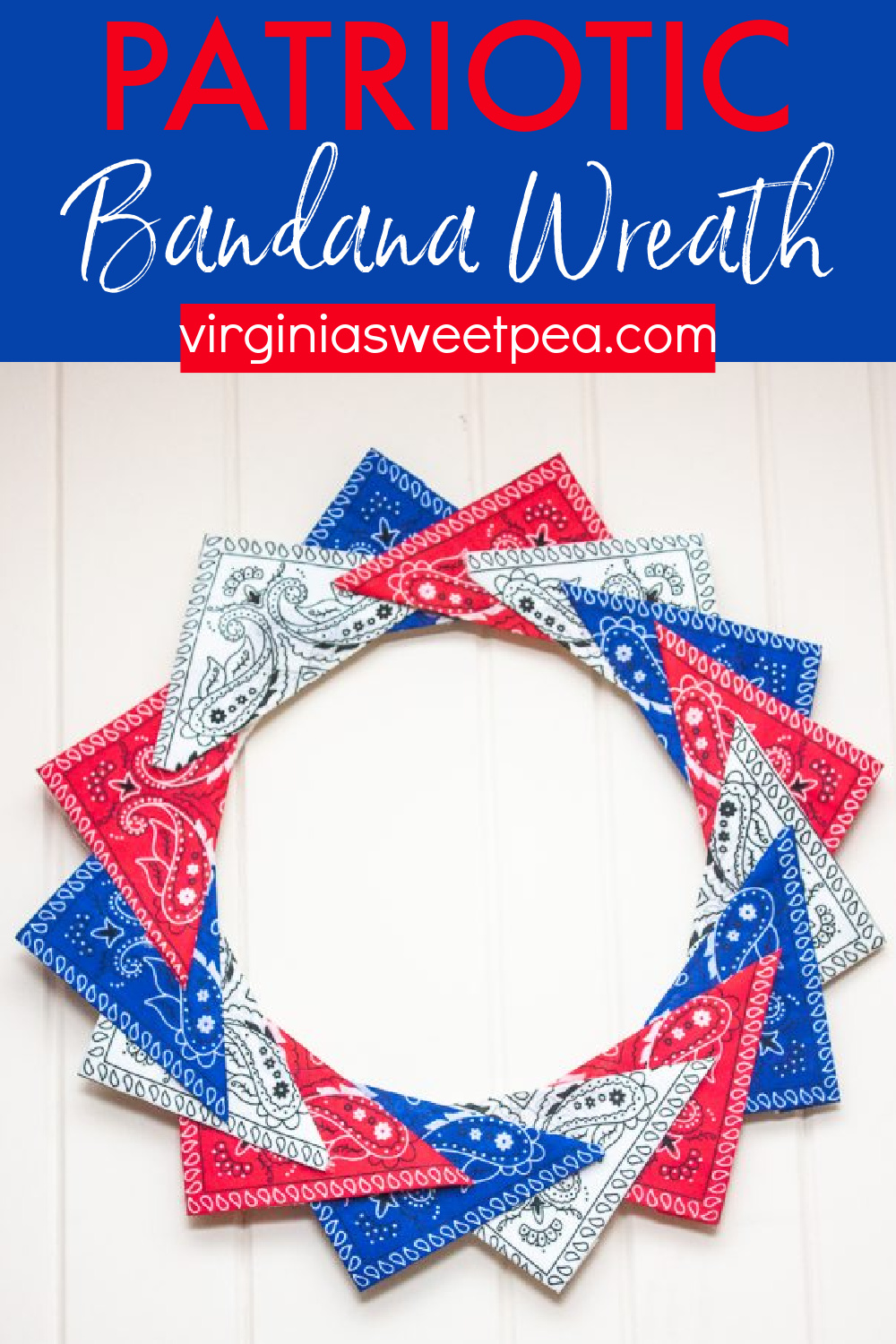 Patriotic Bandana Wreath
I'm thrilled with this red, white, and blue patriotic bandana wreath and the good news is that it was easy to make.
Supplies
Directions

1. Cut a nine inch square from the corner of each bandana.

2. Press each square to remove wrinkles.

3. Apply Heat n Bond to the wrong side of each bandana square using an iron set on medium heat. The paper should be against the ironing board.

4. Peel the paper away, fold up one side and iron. (I folded to the black line next to the small paisley pattern.)

5. Fold down the other side and press.

6. Bring the corner on the unfolded side to meet the corner on the folded sides. Press in place.

7. Each bandana triangle should be nice and crisp for wreath making. These triangles are guaranteed not to wilt in the summer heat and humidity.

8. Use floral wire to make a hanger and attach to the wire wreath form.

9. Wrap the wreath form in batting to make it easier to glue the bandanas down and also to make the wreath a bit bulkier.
Use a glue gun to glue the bandanas in place.

Enjoy and Display!
I love how this bandana wreath looks in our living room hanging over our mantel!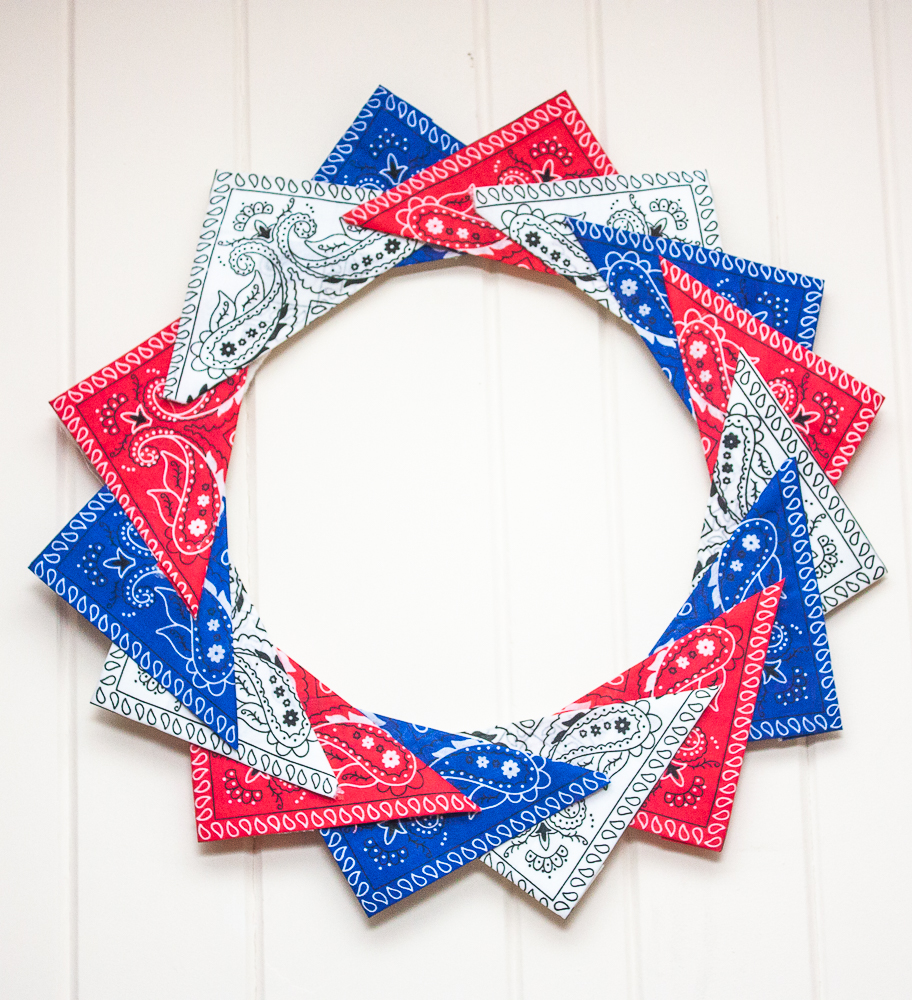 I don't know about you, but I can't get enough of red, white, and blue this time of year!