Hibiscus – A Prolific Bloomer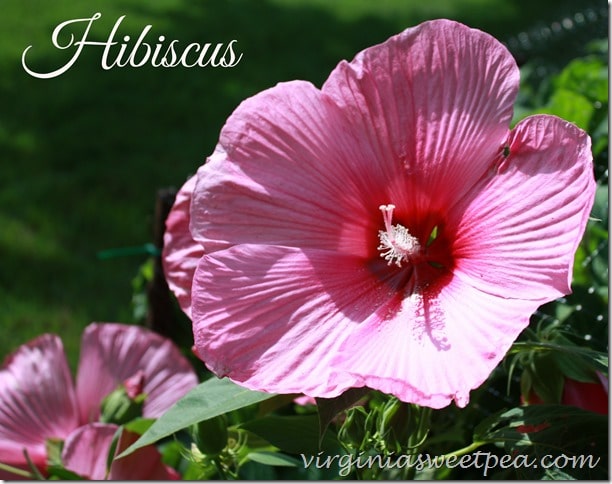 A few days ago I noticed that my hibiscus is blooming and is so pretty. I planted this almost 20 years ago and it comes back each year no matter how hard the winter. I love its big showy pink blooms that last just a day. The blooms open in the morning and by late afternoon have closed and will fall off the next day.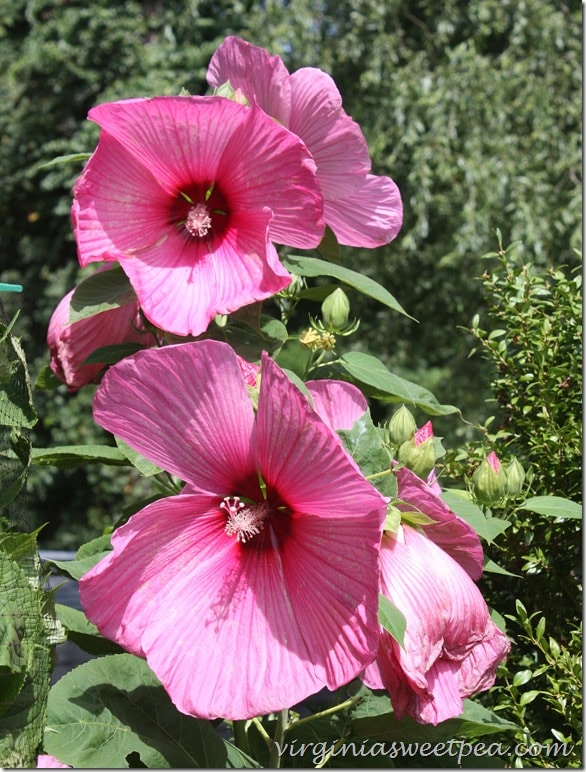 This plant is in one of my lower flower beds but is easily noticed by neighbors walking by because of its color, large bloom size, and the number of blooms on the plant at one time.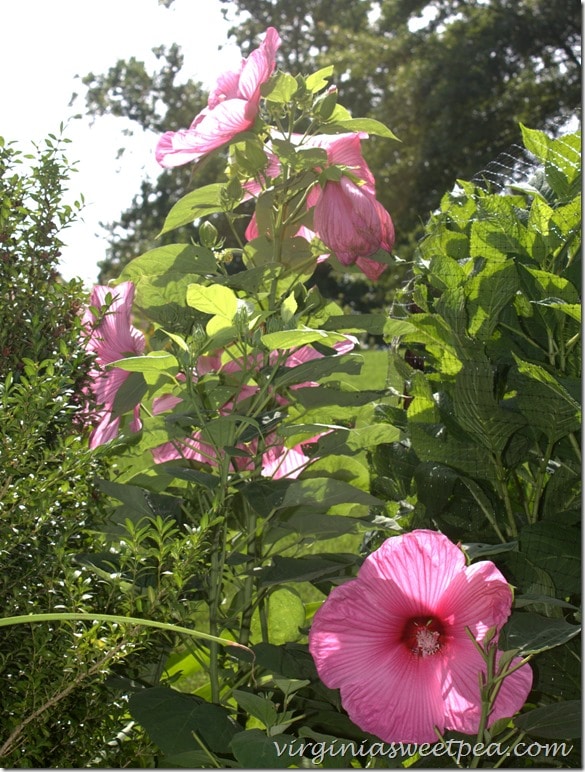 The buds of the hibiscus almost look like a rose.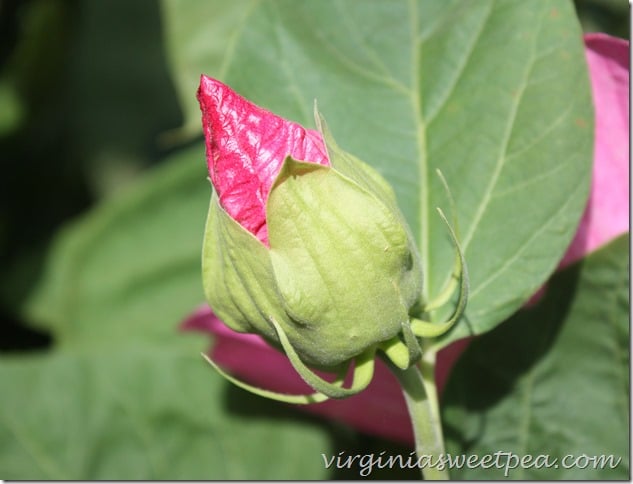 Note the pollen that has fallen into the flower. I also like the vein pattern that can be seen in the leaves.
Hibiscus is deer resistant in my yard making it a winner in my garden!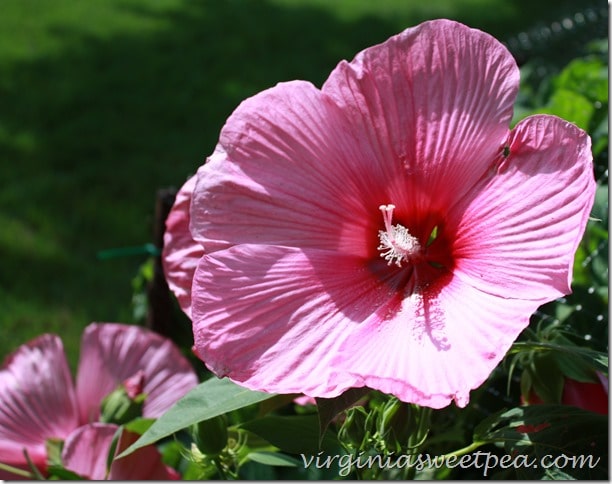 I once had a red one in another flower bed that disappeared. Either it died or I dug it out in the spring thinking it was a weed. Do you grow hibiscus?
**A new giveaway started today: $500 in Paypal Cash! Click here to enter.**