Guest Hosting for #thriftscorethursday!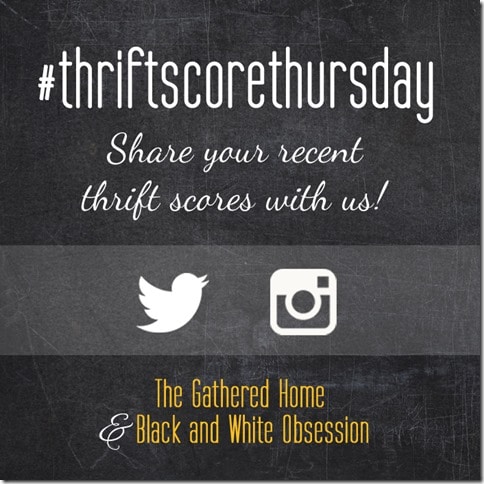 It's no secret that I love vintage treasures and have fun shopping for them at thrift shops, yard sales, and sometimes even in a neighbor's trash. Finding a treasure for a free or a bargain is the ultimate shopping high for me.
Trisha from Black and White Obsession and Brynne from The Gathered Home invite fellow vintage lovers to share their finds on Instagram or Twitter with the hashtag #thriftscorethursday. Each week Trisha and Brynne pick a few favorites for the week to share on Thursday. I look forward to their posts to see what they like and to also see what kind of bargains people are able to find.
I recently was invited to guest host for #thriftscorethursday and am thrilled to share a few finds from Instagram that I particularly like.

I love this cedar chest from futuristichuman. It's by Lane Furniture and I'll bet it was made in Altavista, VA which is very close to where I live. When my mom was in high school, every senior girl from all local counties got a miniature cedar chest as a graduation gift. My mom and her three sisters all received these and they still have them. I remember keeping my troll dolls in my mom's when I was a kid.
Betty8701's friend found the ice bucket of her dreams in a thrift shop. This reminds me of parties my parents hosted in the 70's and 80's. The bar always had an ice bucket!
My Find this Week: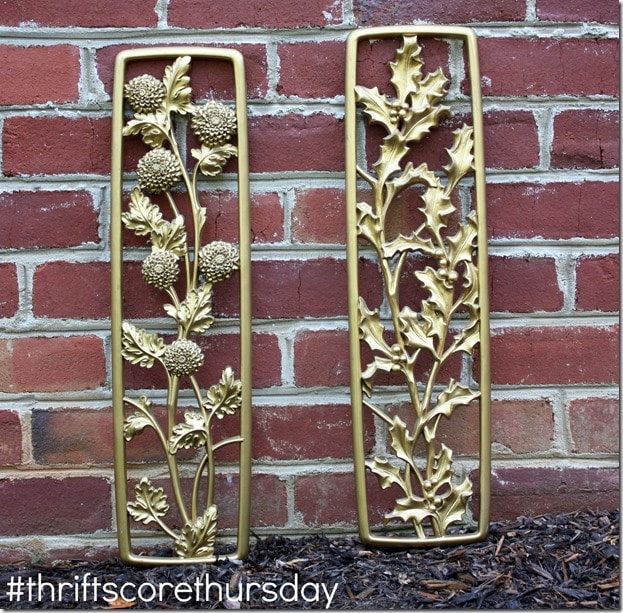 I scored two 1954 Dart Industries wall hangings from a local consignment shop for $20. I believe that these might have been sold as a set of four representing the four seasons. A dogwood and rose are the two motifs that I now must find!
Visit Trisha and Brynne by clicking the images below to check out their featured thrift scores of the week.


Isn't this fun? If you like vintage, search for #thriftscorethursday on Instagram or Twitter and be sure to share your finds for others to enjoy.