Join Hometalk and Help Me Win a trip to Luckett's for My Mom
Have you heard of Hometalk? Hometalk is an online community where members post pictures of projects, ask and answer questions about home and gardening, and get inspiration for future projects. Hometalk has become one of my favorite sites for DIY inspiration.
Hometalk has four main sections: Following, All Topics, Questions, and Clips. Following shows posts from other Hometalk members that you follow, very similar to how you follow friends on Facebook. All Topics shows posts from everyone on Hometalk. Questions is where you can post a question or offer advice to another Hometalk user. Clips are very similar to pinning on Pinterest. Users can created boards to save ideas that they like. (Scroll down to see a portion of mine.)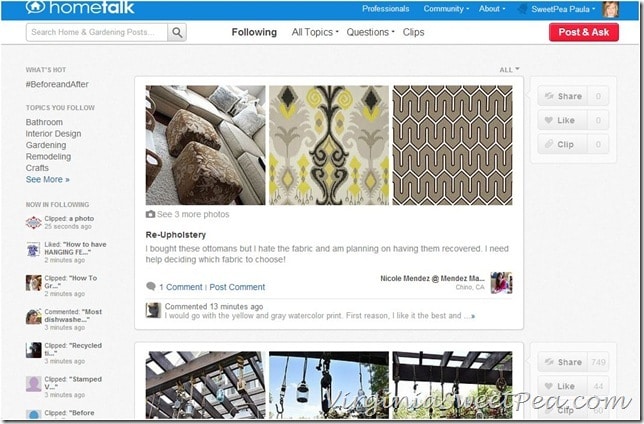 Users create a profile similar to a profile you'd create for Facebook. Other Hometalk members can follow you and like your posts.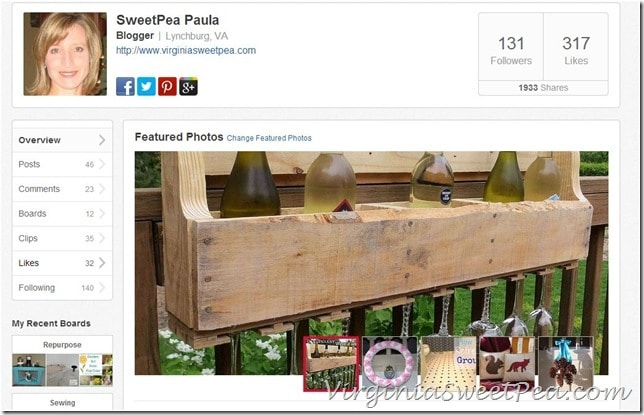 I just recently started clipping to boards on Hometalk. Once I'm out of school and have more time, I'll clip a lot more. It's fun to peruse my boards for inspiration.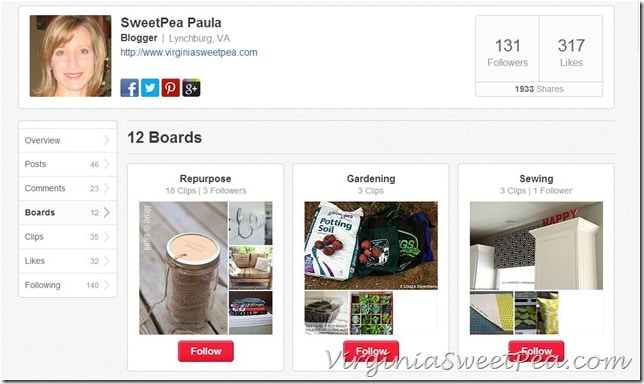 Hometalk is having a contest to send a blogger to Luckett's Market and Hometalk Meetup May 18-19.
Here's where I could use your help. Mama and I already have plans to attend Luckett's Market, but I'd love to be the blogger winner so that we could have transportation provided and win a two night stay at the gorgeous Lansdowne Resort in Leesburg, VA. Wouldn't that be a great Mother's Day treat for my mom?
In order to have a chance to win, I need ten people to sign up for Hometalk by clicking through from this post.

Joining Hometalk is easy. Go to Hometalk and then click on the red "Join Now" button up in the top right corner. You can sign up through your facebook, twitter or email account. Fill in your info & when you're done make sure you find me (https://www.hometalk.com/sweetpeapaula) so that I can follow you.
I hope to see you at Hometalk!
Sharing With: Funky Junk Interiors