Pool and beach time are nearly here and that means hours of relaxation in a comfortable lounge chair.
Draping a towel over the chair is a common practice but isn't it annoying when the wind blows the towel off?
Solve that problem by making a chair cover with a back pocket to hold the cover in place. An additional side pocket for sunscreen and a magazine or book is an added bonus.
If you can sew a straight line, this simple project is for you.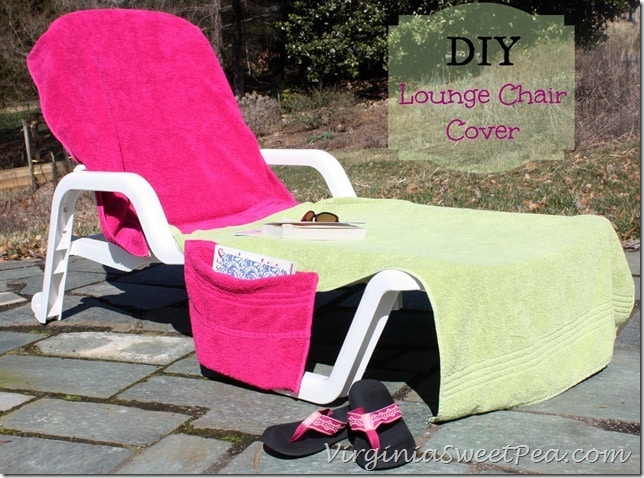 Supplies Needed

:

2 Bath Towels (30" x 54")

1 Hand Towel (16" x 26")

Thread

Ruler

Sewing Machine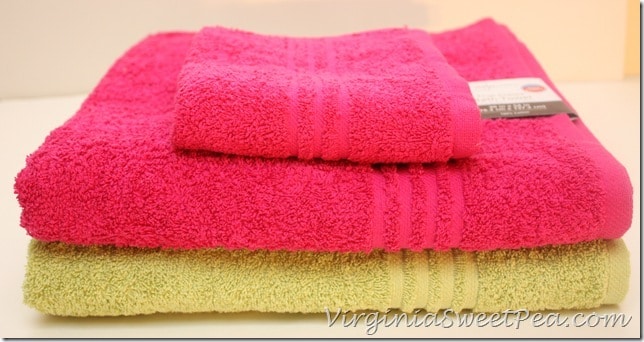 Procedure

:

1. Place a bath towel on a work surface wrong side up. Fold down the top edge 16 1/2" and pin into place.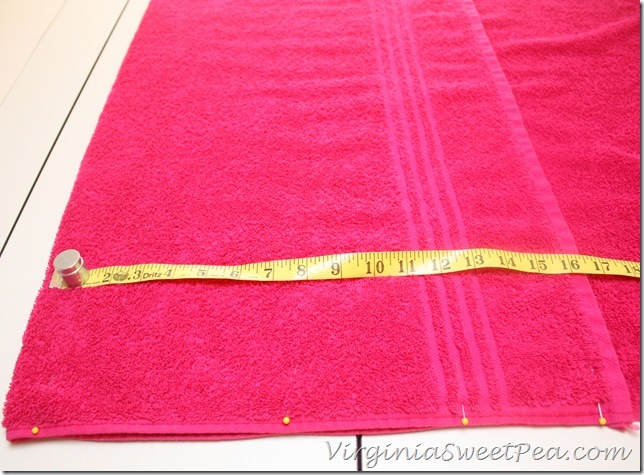 Sew the side edges. This forms the pocket that will go over the back of the lounge chair.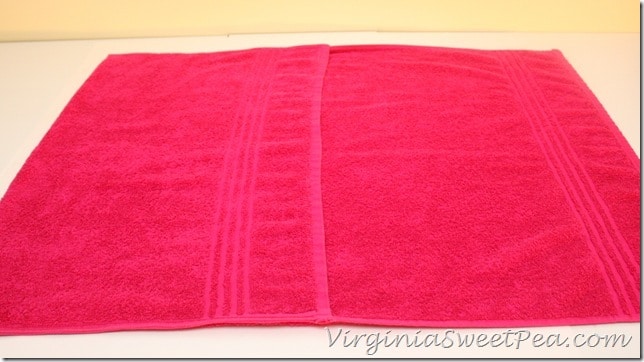 2. Match the ends of the two bath towels together overlapping the edges by 1/4". Pin in place and sew.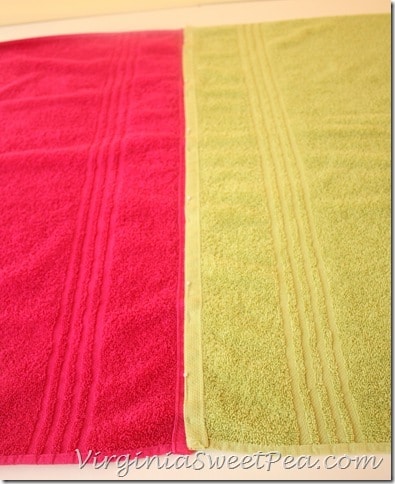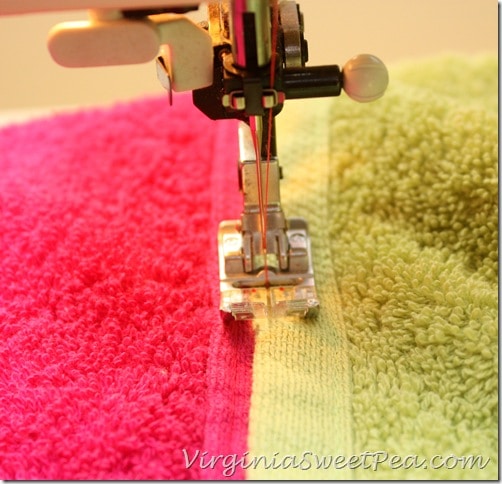 3. Put the cover on the lounge chair and decide on the best location for the magazine pocket. This will vary according the lounge chair design. Mark the pocket location with a few pins.
4. Make the magazine pocket using the hand towel. Start by folding the top edge down 5", pin, and sew.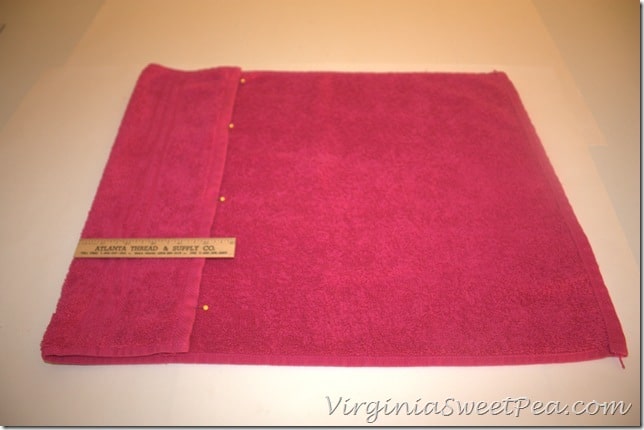 5. Turn the hand towel over and pin 1 1/2" from the main towel edge. Stitch into place on the three sides that overlap.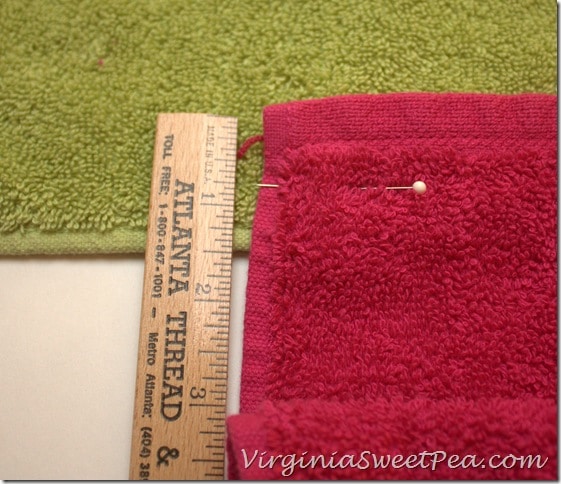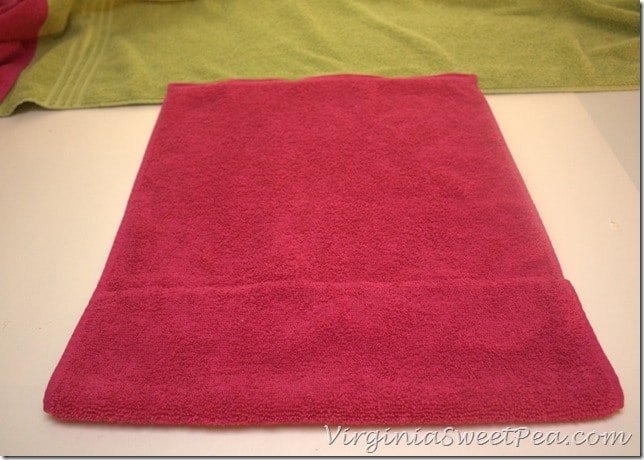 6. Form the magazine pocket by folding the hand towel up so that the edges match on all sides. Pin into place and stitch the two sides. This forms a handy pocket for your sunscreen or book!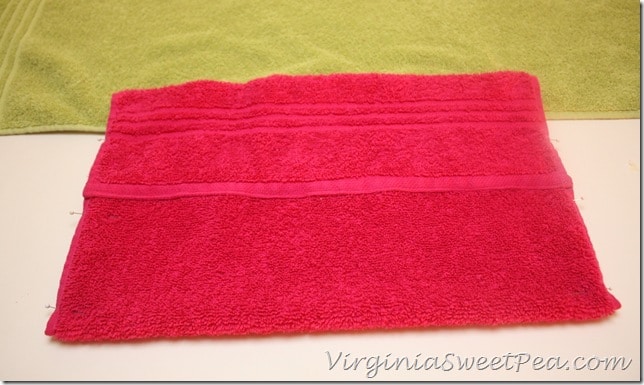 7. Put your new cover on your chair, relax, and enjoy!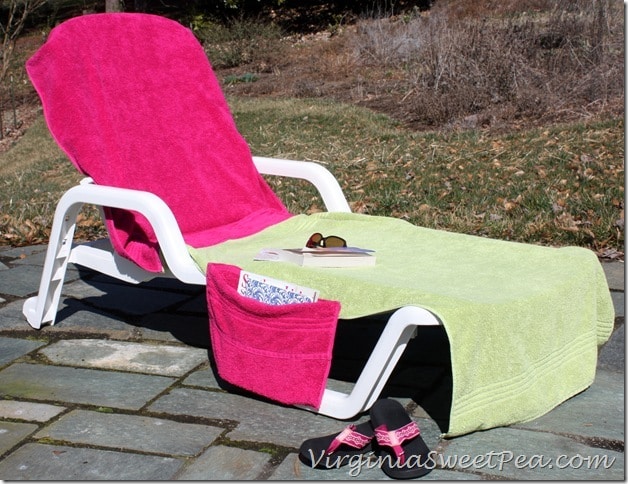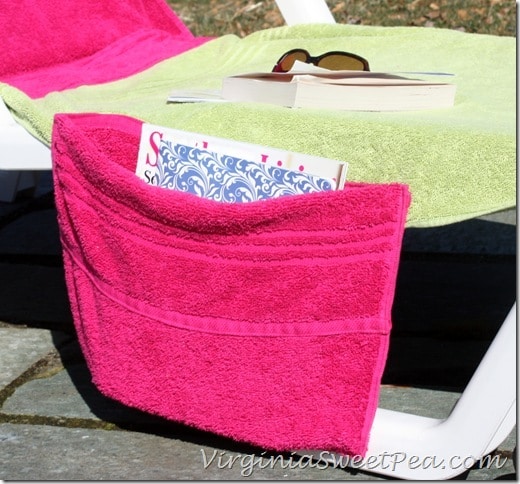 This tutorial was originally written for Clutch Magazine and I'm delighted to also share it here on my blog.