One of the main reasons I was so happy when I finished school at the end of May was knowing that I would have time to complete DIY projects over the summer. I love being creative and get cranky when I don't have time to work on making things. One of the first projects that I completed in June was a DIY Cupcake Stand. My stand is great for cupcakes and can also be used for serving other foods or for displaying decorations.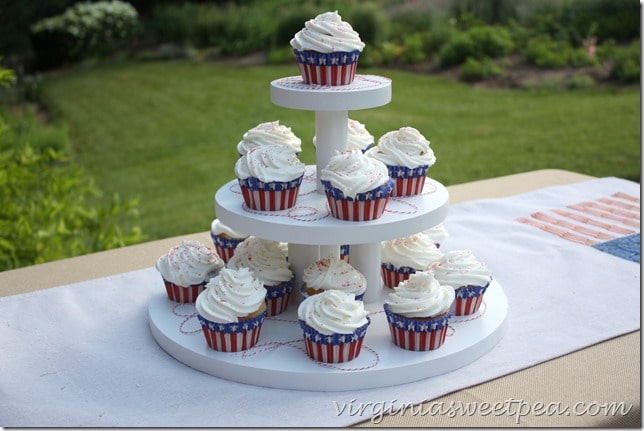 I'm already planning to display fall gourds on my cupcake stand. Thinking ahead to Christmas, I can envision displaying my vintage Santa boots on it. Oooh! I'm already getting excited about Christmas decor, someone stop me now!
After posting my cupcake stand on Hometalk, I was inspired to look for more serving tray ideas.
Have you heard of Hometalk? Hometalk is an online community where members post pictures of projects, ask and answer questions about home and gardening, and get inspiration for future projects. Hometalk has become a favorite site for DIY inspiration. On Hometalk, users can clip ideas to boards that they create, much like using Pinterest. If you haven't visited Hometalk, I invite you to do so and I hope you'll follow me while you are there.
You can click on the picture below to visit the board I created.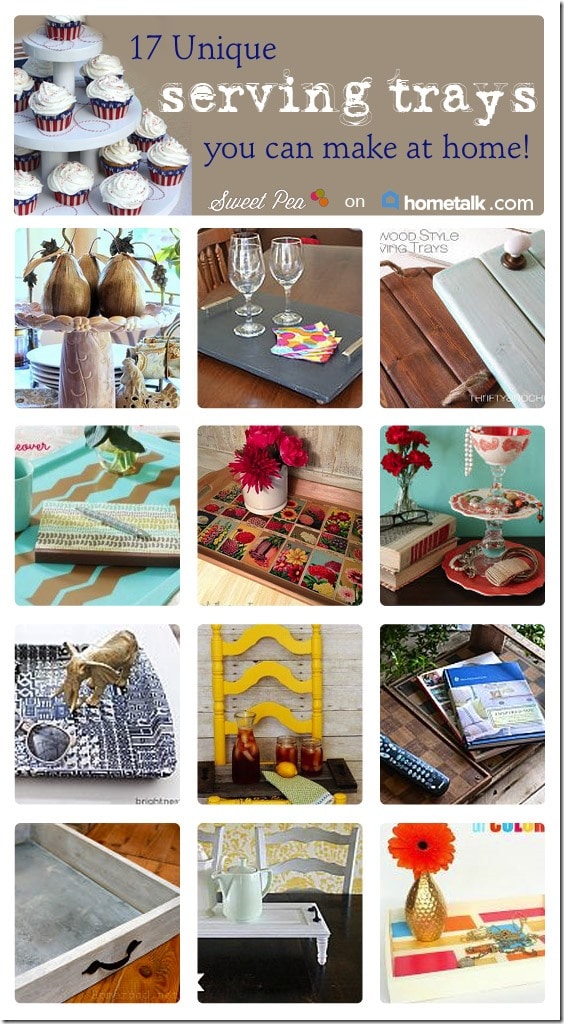 Interested in a few more ideas?
I love the vintage look Artsy Chicks Rule gave a thrift store letter tray.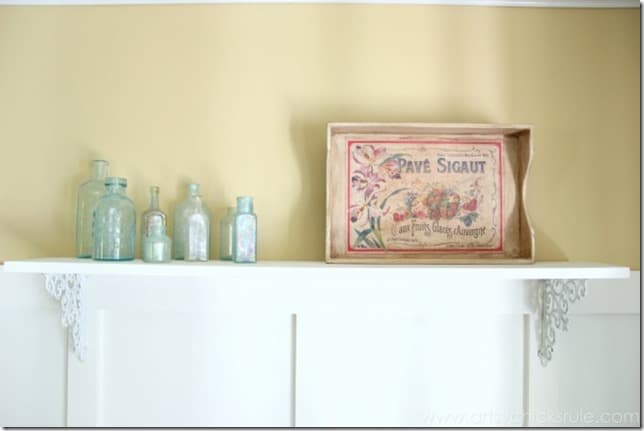 A Sea Glass Mosaic Tray created by Sand and Sisal is perfect for coastal decor. This project is featured in this month's All You magazine!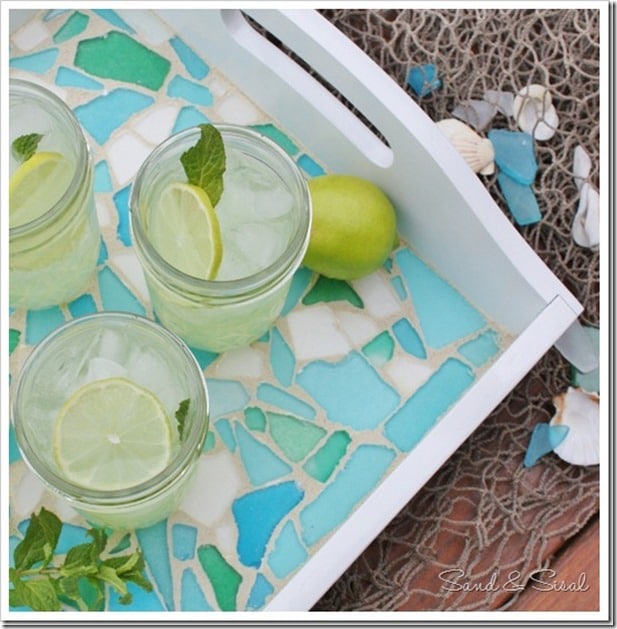 Our Southern Home created a DIY Chevron Serving Tray with tape.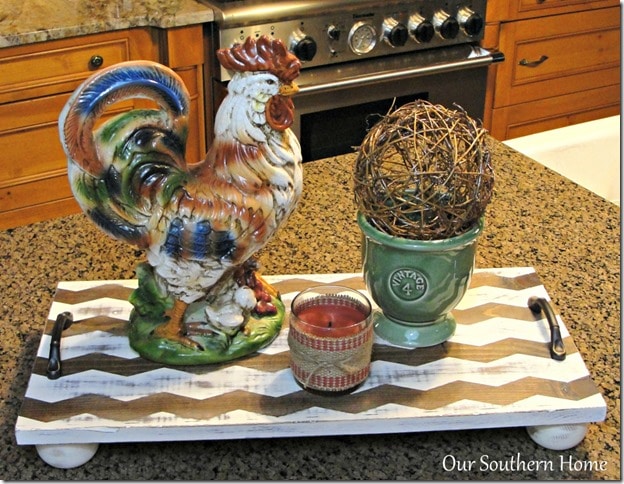 Dream Green DIY created a DIY Chalkboard Wine Tray with a $4 art tray from the craft store.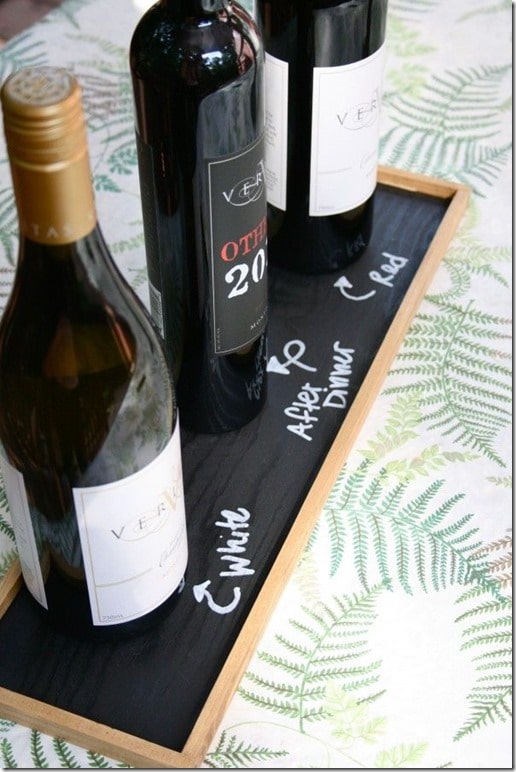 After all of this inspiration, my DIY "to do" list is even longer! Are you inspired to make any of these serving trays?