How to Easily Update Leather Furniture
How many of you have a piece of leather furniture that has seen better days? That was the case for a leather chair and ottoman that we purchased nearly 20 years ago.
This King Hickory set has had daily use in our family room and while still quite comfortable, it looked worn and shabby.
Buying a new set was not in the budget, so I used ReLuv Leather Renew from Heirloom Traditions to give our furniture an easy update.
Before the transformation, the chair's leather was orange-red in color.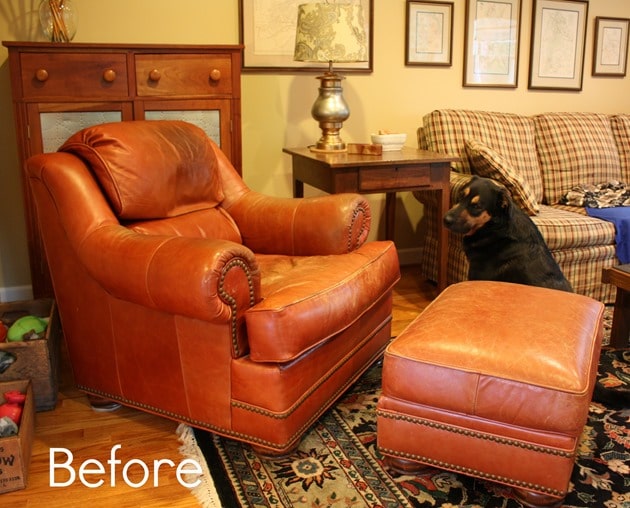 Leather Chair After the Update
Isn't this an amazing transformation?? My chair and ottoman look like new.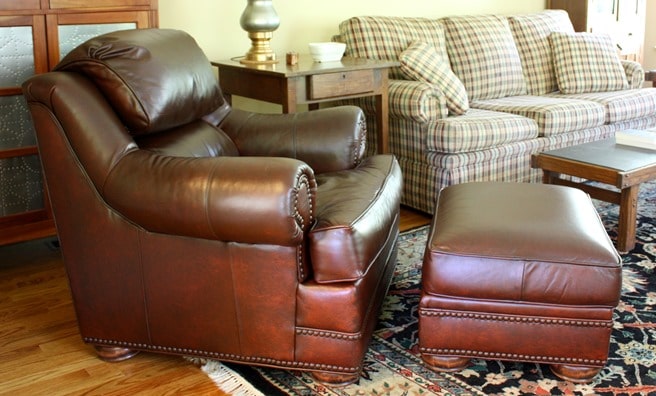 Would you ever guess that this is a 20 year old chair? The chestnut brown color gives this chair and ottoman a more modern look as well.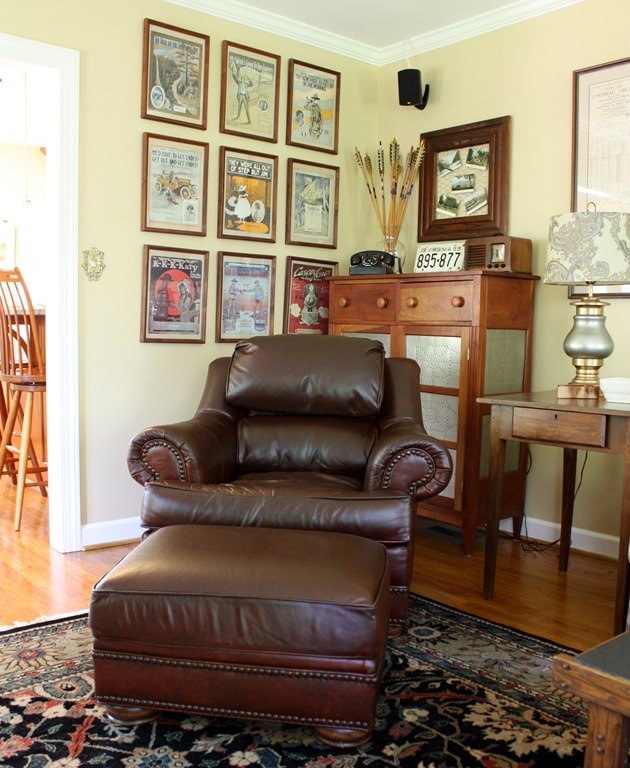 All that was needed to complete this project was ReLuv Leather Renew, chip brushes, and rags (I used old t-shirt pieces). I ended up needing a second can of ReLuv because one wasn't quite enough to complete both the chair and ottoman. I purchased a six-pack of chip brushes and used all of them since I worked on this project in stages.
I had to borrow a ReLuv picture from Heirloom Traditions because I accidentally deleted the ones that I took with my camera.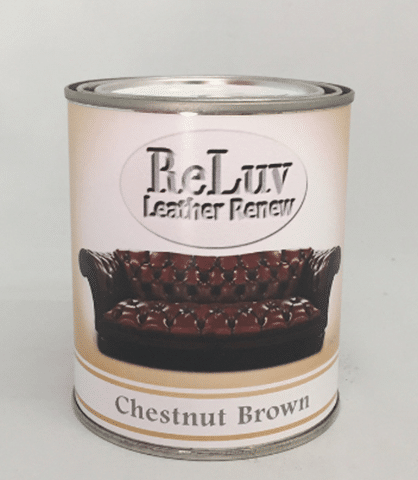 I took video as I completed this project and I hope you enjoy watching the transformation of this chair and ottoman.
Are you wondering if our chair and ottoman still feel like leather? Yes, they do. They aren't quite as soft as they originally were but I just finished this project and it's possible that it will soften with use.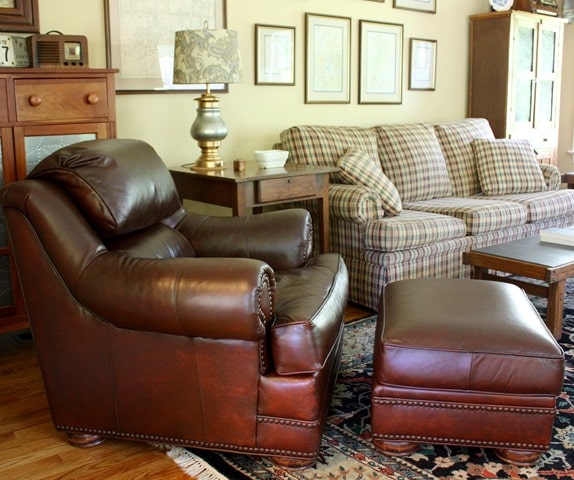 Would I use ReLuv again? Absolutely. I went from wanting a new chair and ottoman to being perfectly satisfied with the one I have. Adding poly-fil stuffing to the chair's back cushions beefed them up a bit. Our seat cushion was still comfortable, so I didn't add poly-fil to it.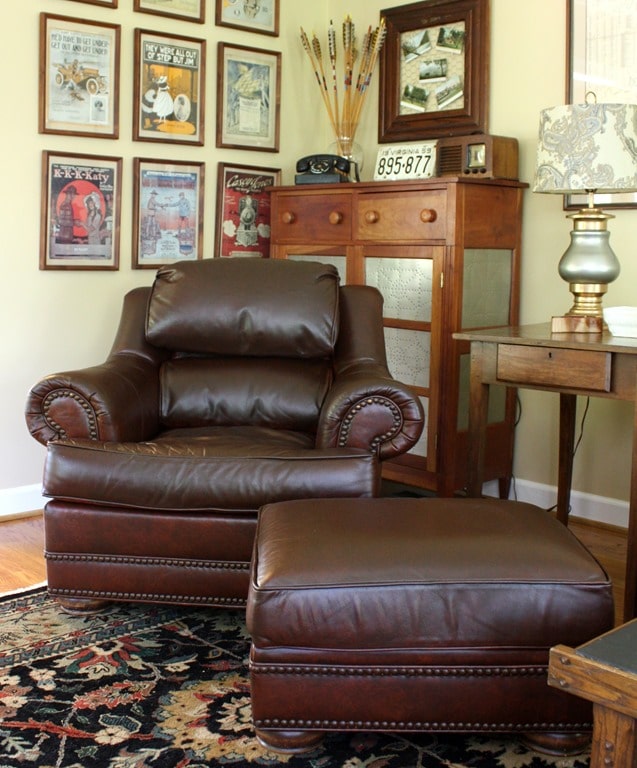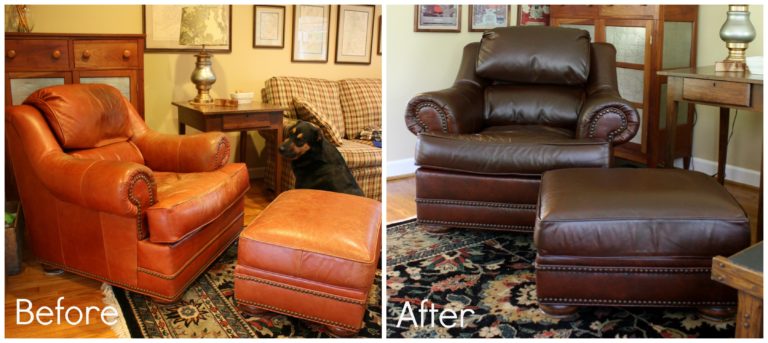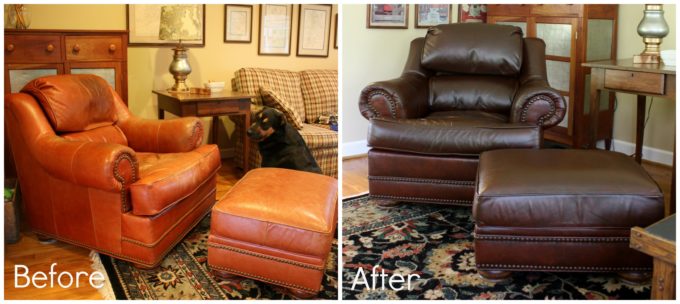 Isn't this transformation amazing? I'm so happy that I discovered this product.
If you have a leather piece of furniture that has seen better days, consider using ReLuv to give it a fresh look. I am 100% pleased with my chair and ottoman post-makeover!
If you like this post, please pin it for others to discover!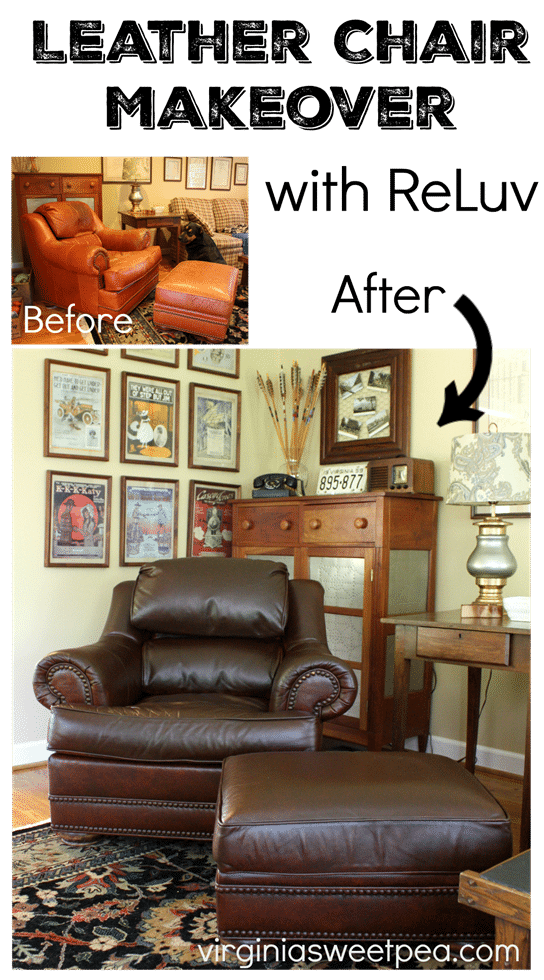 Are you ready to try ReLuv? I am so happy that I discovered this product!