September 2016 Stitch Fix Review (Fix #39)
Can you believe that it is September? I've been back at school for a few weeks and am glad to have a few new things to wear thanks to my September 2016 Stitch Fix shipment. I love getting my monthly Stitch Fix box and Fix #39 was a good one.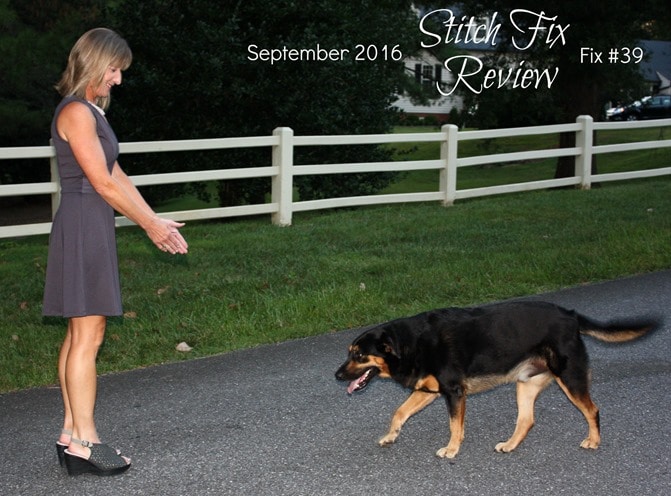 For both this Fix and my August Fix, I shared sneak peek videos of my box contents. If you missed them, you can check them out here: August Sneak Peek and September Sneak Peek. You can find links to all of my Stitch Fix reviews here.
If you are new to Stitch Fix, I'll give you a quick explanation. Stitch Fix is a styling service that sends you five items of clothing, shoes, or accessories based on a detailed style profile that is filled out when you sign up for the service. You can receive a shipment as often or as frequently as you would like. I receive a monthly shipment and request all clothing but every once in a while request a handbag. I read a lot of blogger recaps of box contents and I like the shoes and jewelry they receive, I simply prefer to get clothes. Once your Fix arrives, you have three days to try on the items and to decide what to keep and what to send back. Returns are easy thanks to the postage paid envelope that Stitch Fix provides.
My Stitch Fix link is a referral link which means if you sign up for Stitch Fix and request a shipment, I get a credit toward my account. I obviously love Stitch Fix since I'm on Fix #39 and I would highly recommend the service to anyone who loves fashion.
Let's take a look at this month's box contents!
41Hawthorne
Nicholle Knit Dress
This was my favorite item from this month's Fix. The color is perfect for transitioning from summer to fall and I love how this dress fits me.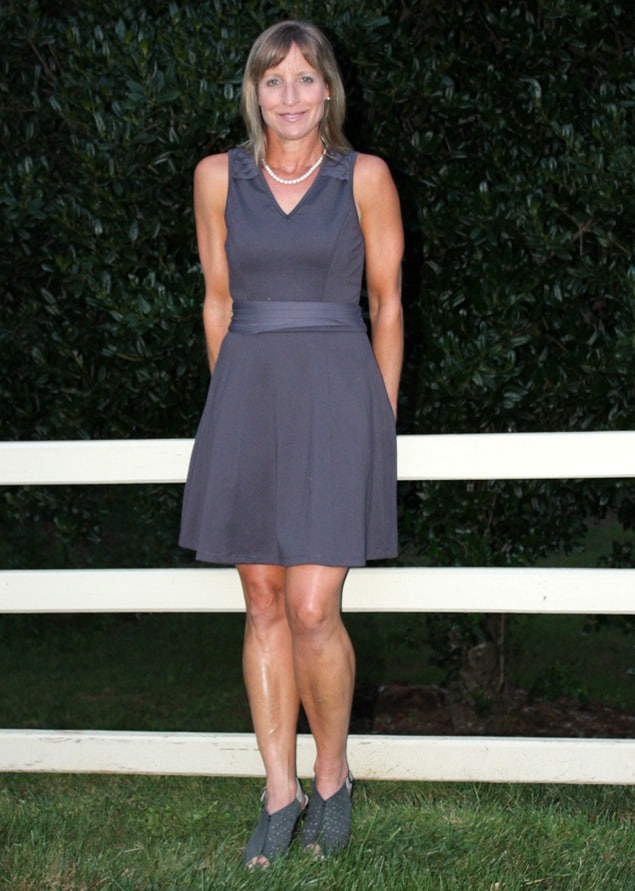 I wish I had realized that the trim on the waistline had rolled up before and not after these pictures were taken. Note that the detail on the waist and shoulders match. This adds fun texture to this dress.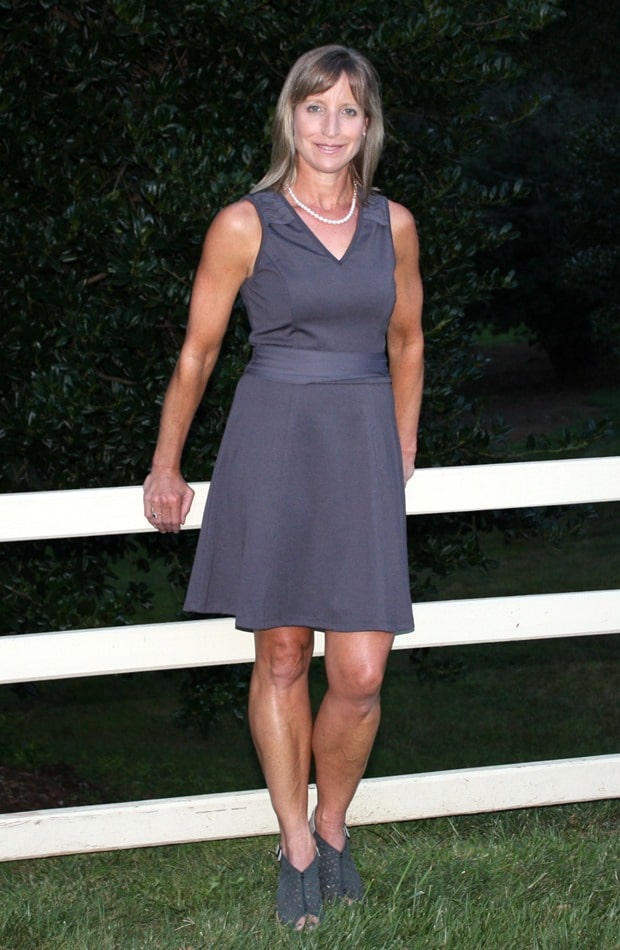 I can continue to wear this dress through fall by layering it with a cardigan. In fact, I've already requested a cardigan to go with this dress for my next Fix that will arrive at the end of the month. I also think that I can wear this in late fall by pairing it with tights and boots.
My sweet Sherman gives this dress his full approval.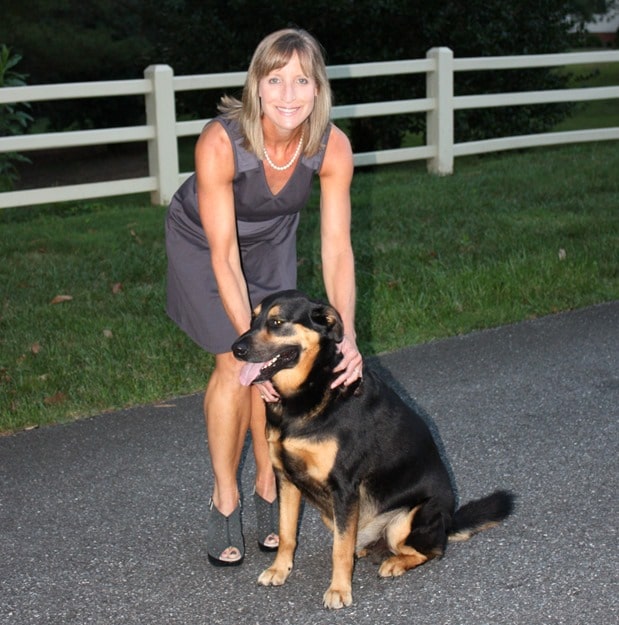 When you get the Stitch Fix app, you can peek at your Fix once it ships and you can use the app to check out on your phone after you've decided what to keep and what to send back. I'm including the pictures shown on the app for anyone who might like to pin them to their own style board for their stylist to see.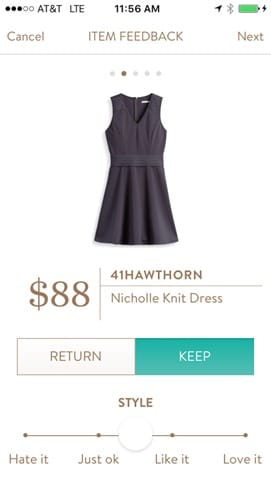 I can't resist sharing one more picture of my sweet Sherman. He always joins in when it is time to take Stitch Fix pictures. We finished taking pictures just as is was getting dark.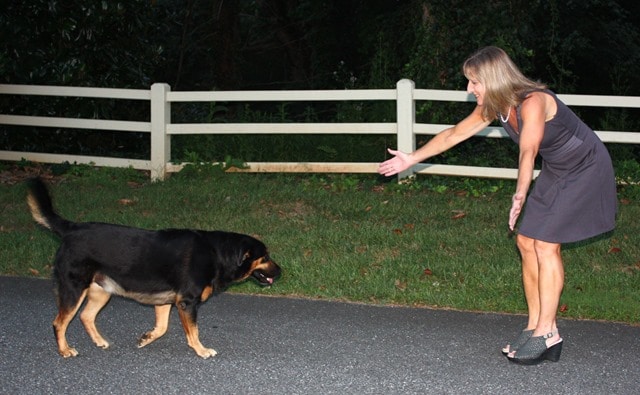 Collective Concepts
Taren Crochet Panel Blouse
This blouse's pretty pumpkin color screams fall to me. I loved the color and pretty crocheted panels on both the shoulders and blouse front.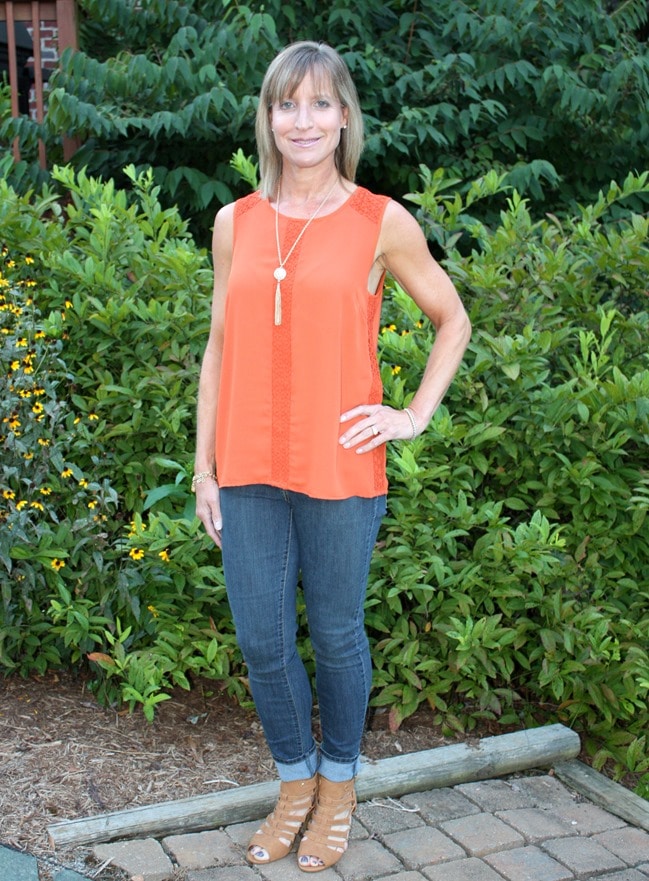 I gave this blouse a casual look by pairing with skinny jeans and some cute shoes. This blouse would be equally as pretty paired with a skirt or dress pants and worn to work.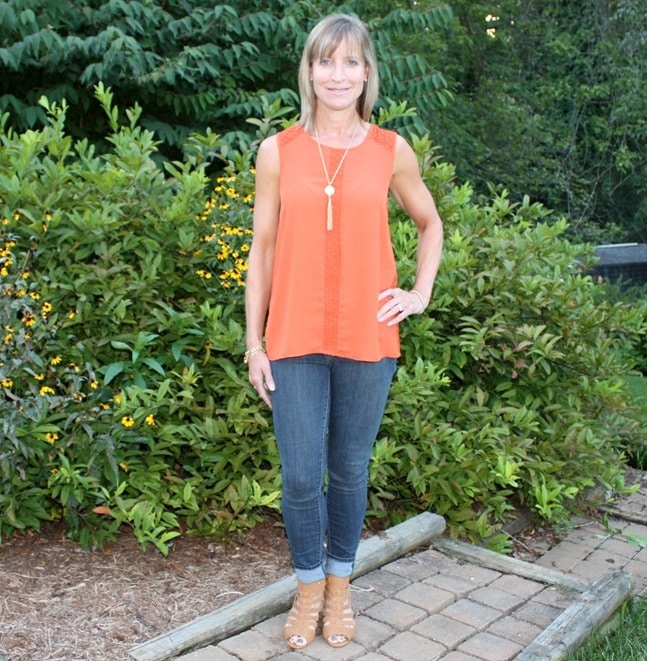 My jeans are from Walmart, similar to these currently available for less than $20. (I have the worst time finding pants and Walmart carries Levis which have always fit over my muscular thighs and calves.) My shoes were found locally at Winey Chicks Boutique in Forest.
I felt like the armholes on this blouse were a tad bit too low, so sadly this was returned. Stitch Fix now offers size exchanges but this top was only available to be exchanged in sizes larger than what I needed.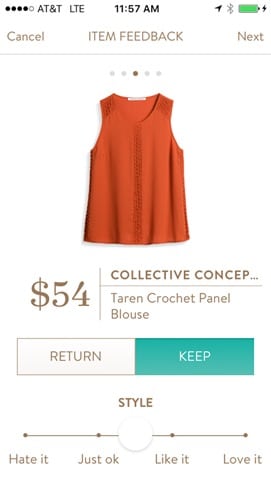 Collective Concepts
Basinger Shoulder Pleat Blouse
This top is another perfect for transitioning from summer to fall. I paired it casually here, but had I purchased it, I most likely would have worn it with a skirt to work.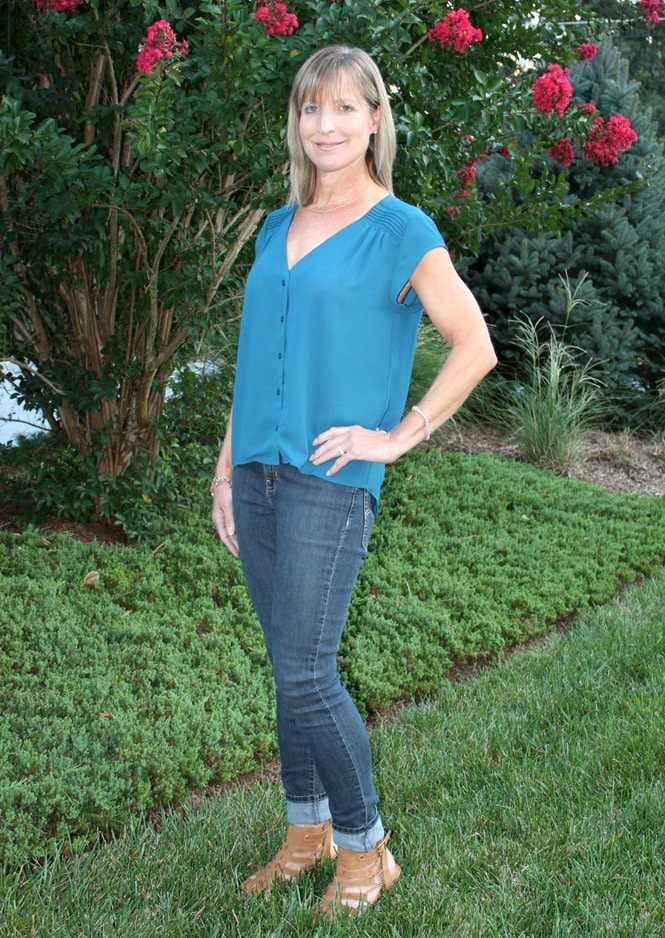 I thought that this blouse was a pretty color and I liked the shoulder detail and the fact that it was a bit longer in the back to provide rear coverage.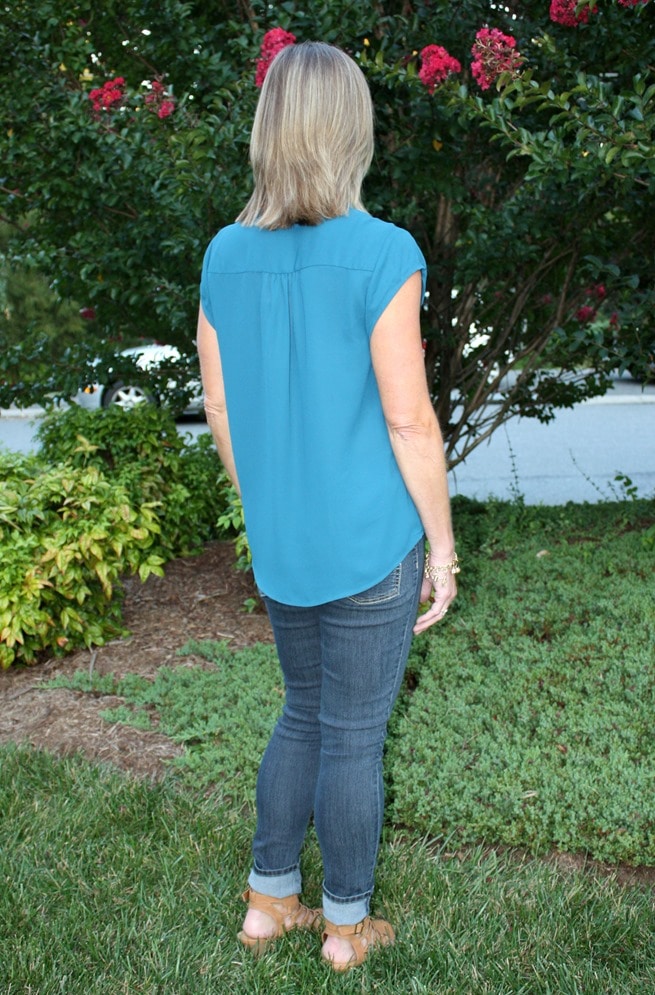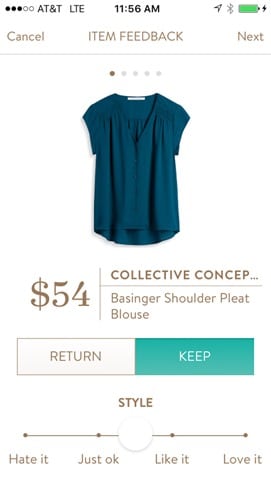 Even though I liked this blouse, I didn't like it enough to keep it.
Kut From the Kloth
Maribel Straight Leg Jean
Jeans that fit! Can you imagine my excitement when I tried on these Kut From the Kloth jeans and they fit like a charm? I don't have any black jeans and I'm sure to wear these frequently all through fall and winter.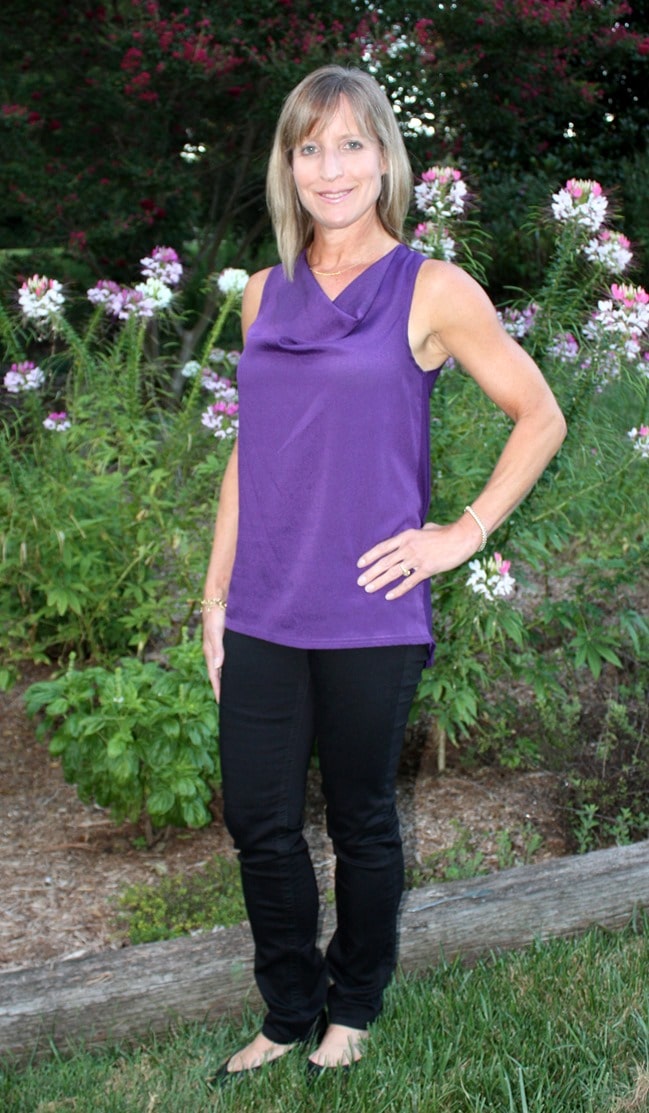 My blouse is also Stitch Fix, from an early shipment about which I did not blog. Here's sweet Sherman again helping with pictures.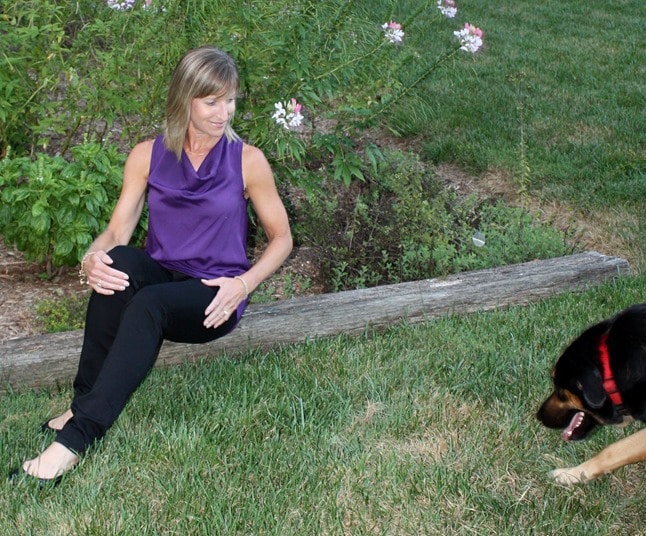 Kut From the Kloth jeans are expensive, but knowing the struggle that I have to find a pair of jeans that will fit over my legs, I bit the bullet and purchased them.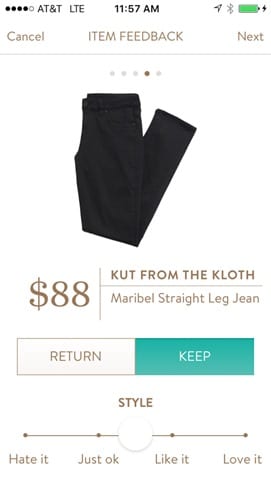 Skies are Blue
Rossellini One Pocket Tunic
According to the note that my stylist included in my Fix, tunics and leggings are a trend for fall. The light was fading and I didn't have time to find leggings to pair with this tunic, but I like how it looks with my Kut From the Cloth black jeans.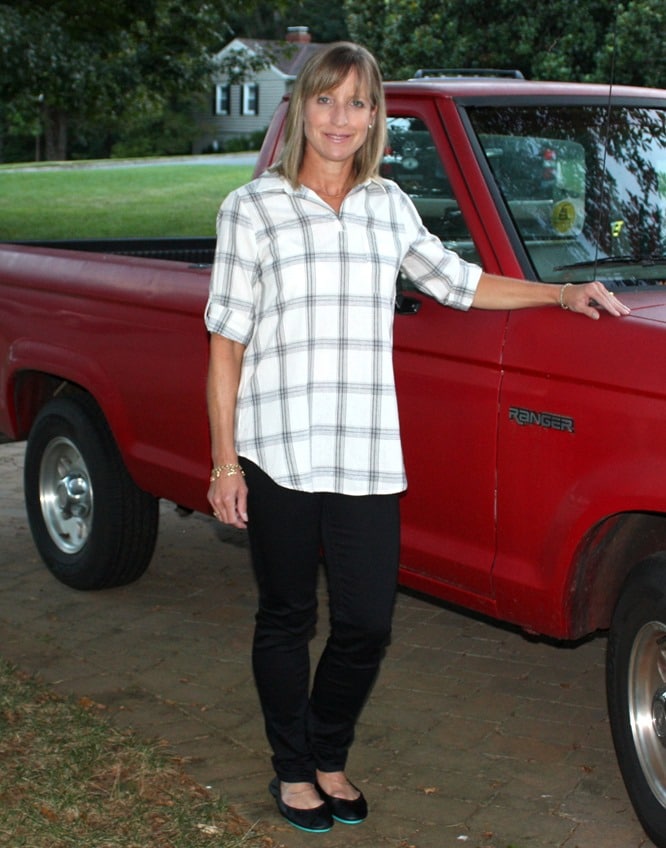 My husband really liked this top but it didn't have any stretch and I didn't find it to be super comfortable. Plus, I generally like more fitted clothing styles, so back to Stitch Fix this went.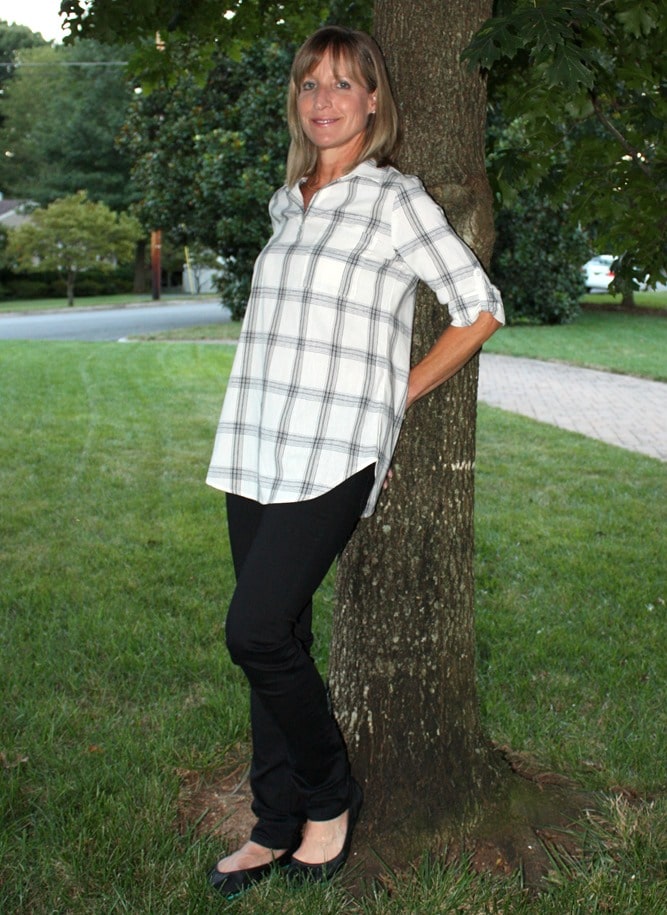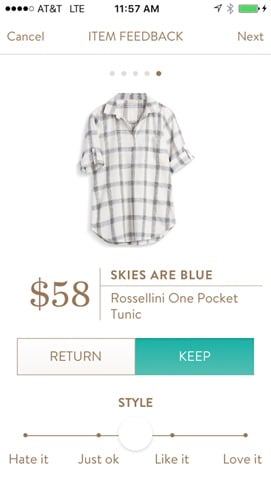 Getting a Fix from Stitch Fix is so much fun and it saves me the pain of having to shop. If you haven't tried Stitch Fix, I encourage you to do so. I truly love this service.