How to Make a Football Halloween Treat Bag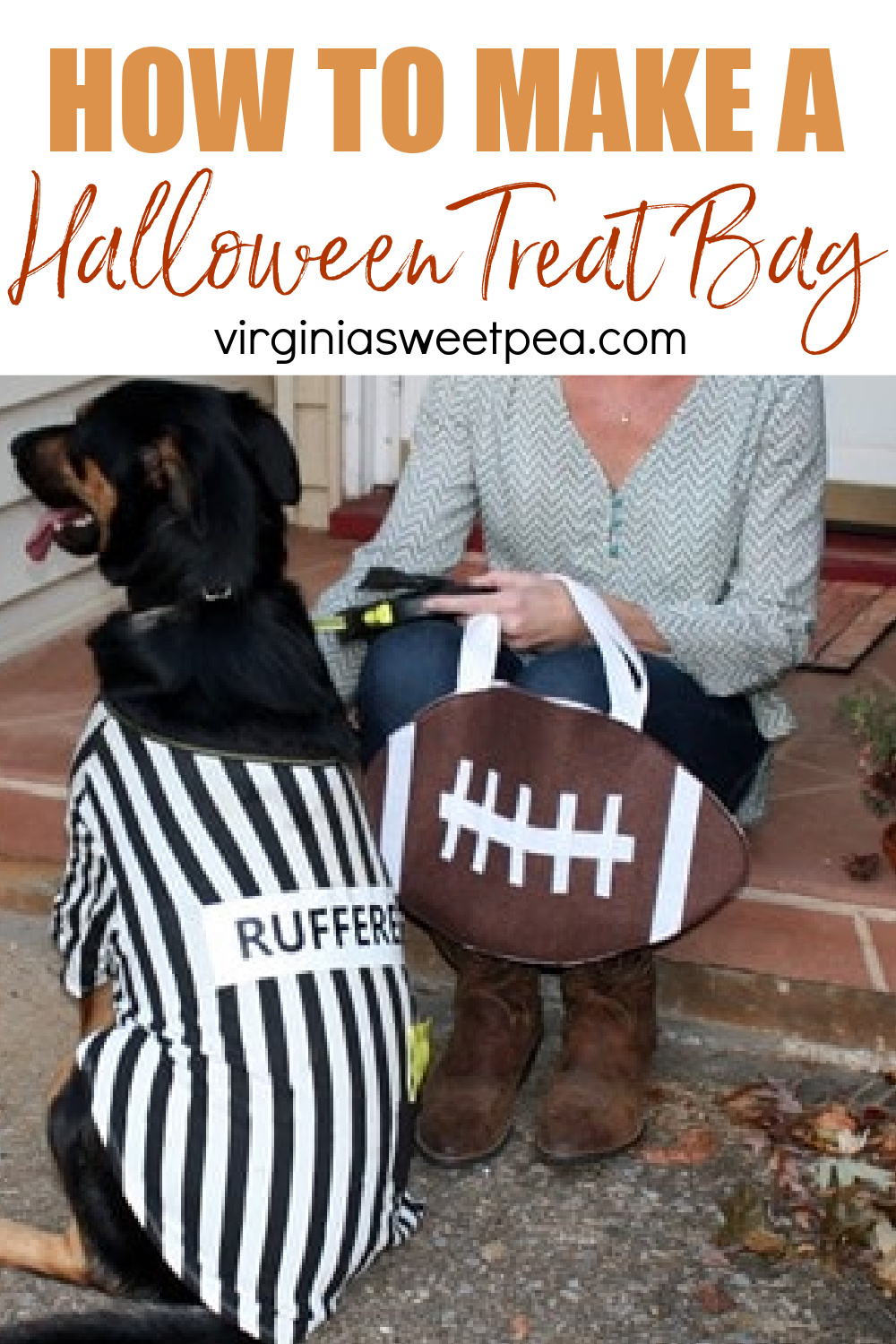 Sherman delivered doggie treats to some of his friends in the neighborhood last Saturday. It was fun to take him out and about in his costume and also fun to give his friends treats. I made a football Halloween treat bag to hold the treats that he delivered. This was fun to make and coordinated very well with his "Rufferee" costume.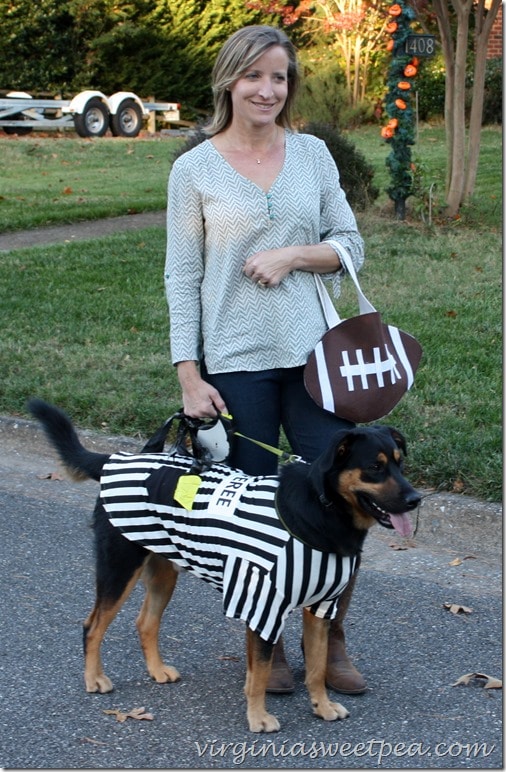 To make Sherman's football Halloween treat bag, I started by ironing interfacing to two large sheets of felt. I then stacked the felt sheet interfacing sides facing each other and cut out a football shape. A piece of belt webbing was sewn to both football pieces and then the two footballs were sewn together. I used a zig-zig stitch and sewed from the outside of the belt handle to the outside of the belt handle on the opposite side of the football. The last step was to glue white felt pieces onto the brown felt to make it resemble a football.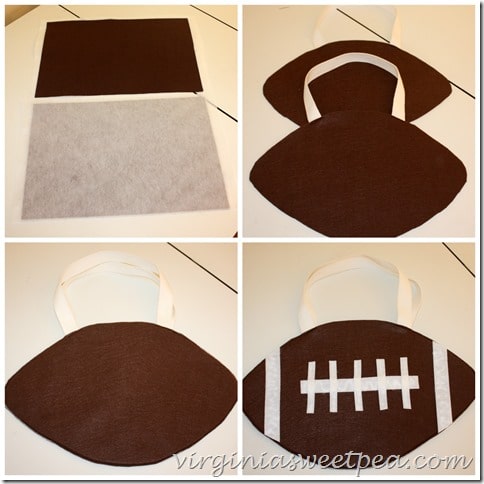 I love it when I picture what I want to make in my mind and it works out just as I intended!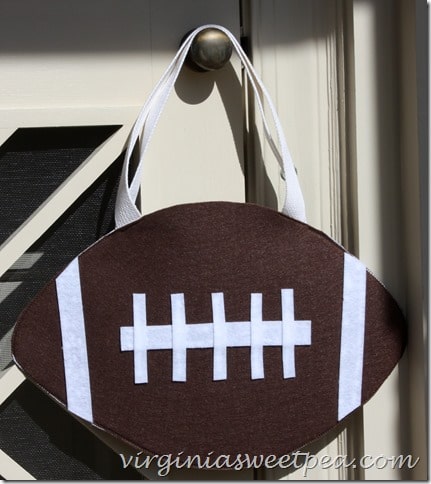 A football fan could use this bag as a purse for game day.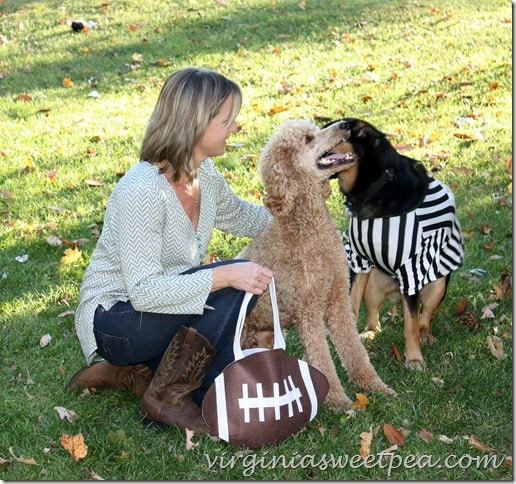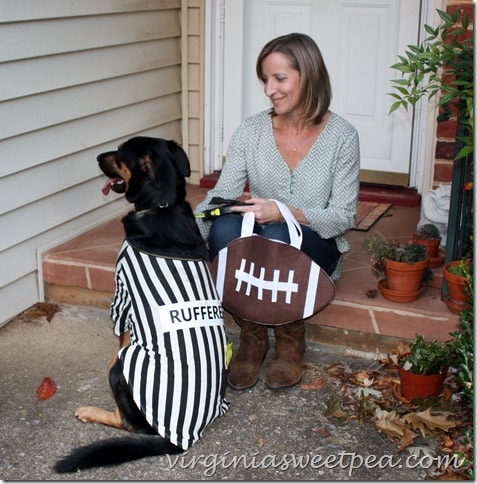 Can you believe that Halloween is just a few days away? I'm glad that it is on a Friday so that the trick-or-treaters can stay up late and not have to worry about being tired at school the next day.
My mom is going to visit us for Halloween and we plan to take Sherman around the neighborhood with his friend Zeno who will be a "Linebarker." Zeno is a Great Dane and those two should look really cute together. I'm hoping for a nice night so we can build a fire in the fire pit and enjoy the trick or treaters while we keep warm by the fire.
What are your Halloween plans?