Media Cabinet Makeover with Decoupage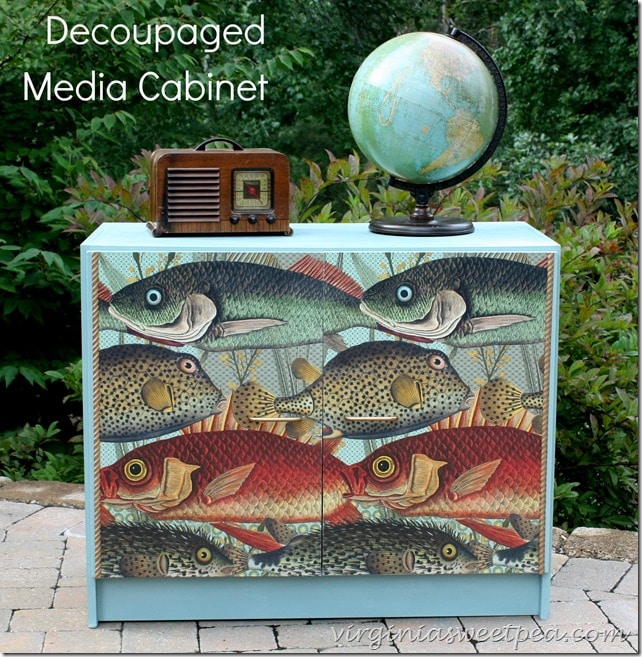 It's the end of August and time for another installment of Themed Furniture Makeovers. If you aren't familiar with this series, a group of blogging friends who enjoy painting furniture team up each month to make over a piece of furniture with a theme. This month's theme is decoupage.
I wasn't sure what I'd make over this month until a new neighbor offered me a Crate and Barrel cabinet that he previously used in his bedroom. I originally intended to use this piece for craft storage and then decided that it would be a perfect candidate for this month's challenge.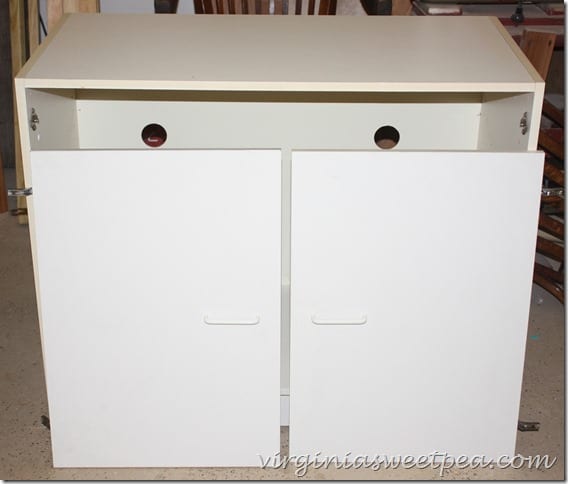 Before I started working on this piece, I needed decoupage inspiration and found it downtown at The Art Box where they sell unique wrapping paper by the sheet. When I saw this bold fish paper, I knew I had my inspiration.
After removing the hardware, I lightly sanded and primed the laminate. I was worried that the paint wouldn't adhere, but I had no problems using Annie Sloan chalk paint in Duck Egg Blue. After painting, I decoupaged the fish paper to the doors using Mod Podge. After it dried, I covered the paper in another coat of Mod Podge to seal it.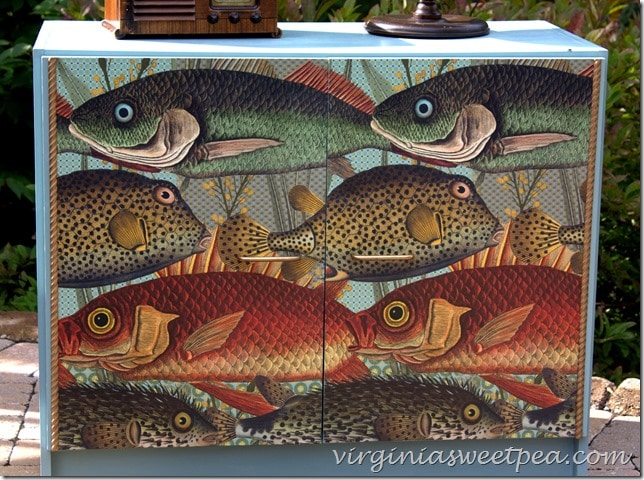 To add detail to the door edges, I spray painted trim in gold to match the fish and glued it in place with wood glue.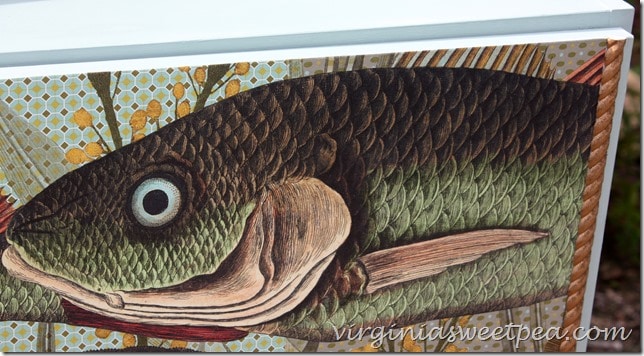 The cabinet was waxed and buffed inside and out and this project was complete.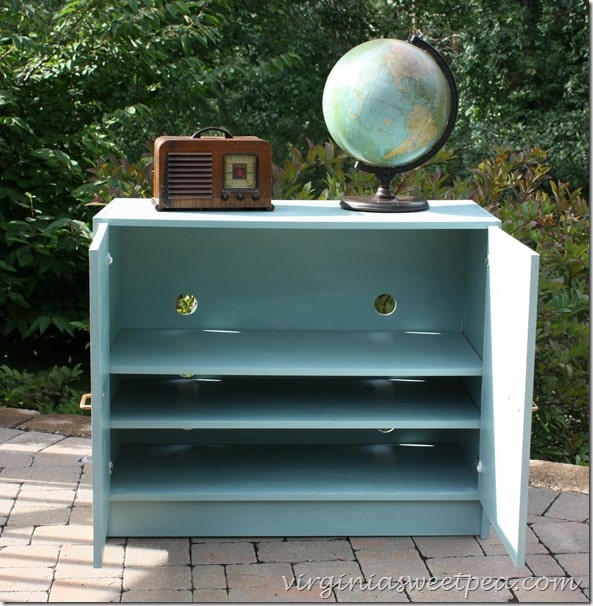 The previously white door handles were spray painted the same gold that was used on the trim.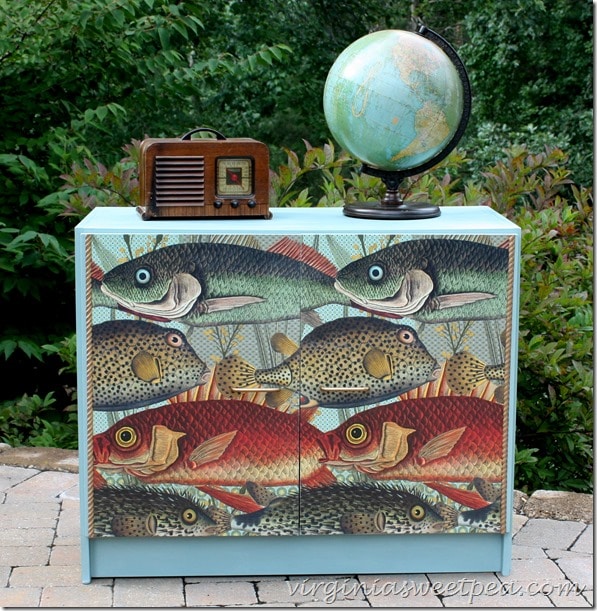 The radio was handed down to me from my father-in-law and it still works. The globe was my grandmother's and it usually resides on Mr. SP's desk. I've always loved this globe and was thrilled when my grandmother let me have it years ago.
Scroll down to visit other decoupage projects from this month's challenge. This is a talented group and I'm sure that you'll enjoy what you see.