Vintage School Map for the Family Room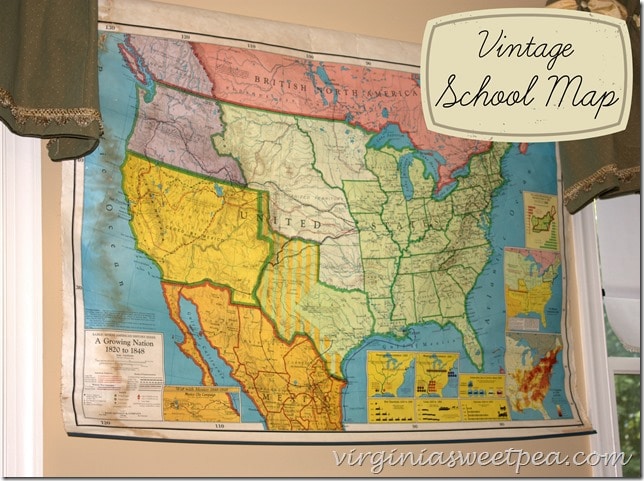 Late last winter I found something that I had been searching for, a vintage school map. I found my treasure in one of my favorite downtown shops, Estates Revisited, and it is extra special because it is from a local private school. I'm so glad that VES contacted Estates Revisited to find new homes for some of their old classroom maps.
The new vintage school map hangs over my sofa in our family room. I say my sofa because Mr. SP and I have his and her sofas that we enjoy snoozing on nightly. I love this map but am not sure that this is where it will live forever. What previously was hanging in its spot was an antique hunt scene inherited from my mom and I already miss it.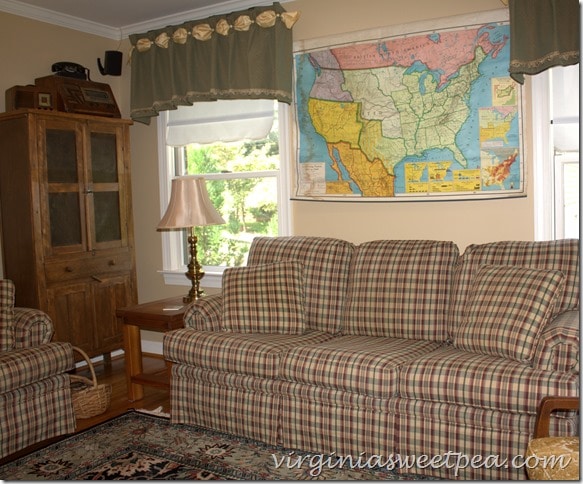 Our family room is 100% comfortable and is admittedly a mix of styles: traditional, vintage, antique, and a touch of modern. My favorite thing in the room is the rug that I bought years ago at Green Front in Farmville. It gets hard use, especially now that we have Sherman, and wears like iron. I know that this is a lifetime piece for me. I am so.so. tired of our plaid sofas but they are high quality (also from Green Front) and are still in great shape. So, it looks like I may have to live with them another 15 years or learn how to upholster furniture. The mid-century chair (also from Estates Revisited) sticks out like a sore thumb but will blend much better after it is recovered to coordinate with the rug. Mr. SP's favorite piece in the room is the TV console made by Clear Lake Furniture in Vermont. The cabinet doors are made to look like tree rings. You can see more details here.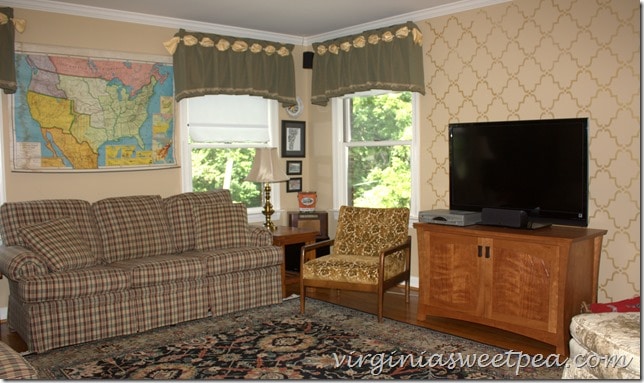 We definitely have a map theme in our family room. The grouping above Mr. SP's sofa are all Civil War maps from the Official Records. The large map to the left is Lynchburg in 1927. My parents surprised me with the pie safe one Christmas. The larger radio and phone on top of the pie safe belonged to my grandparents. The radio still works!
We have never had a coffee table and I don't think Sherman would like it if we got one because he loves playing in this space, especially if it means a wrestle session with Mr. SP!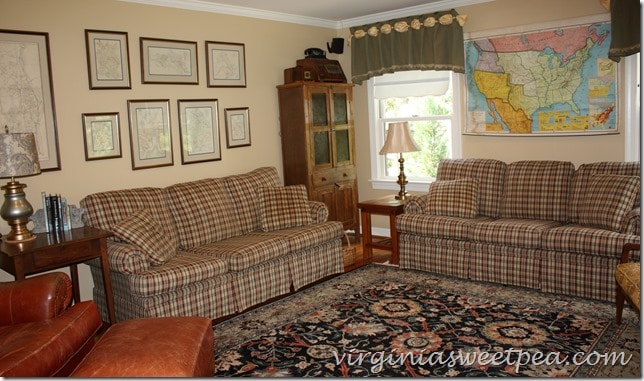 To hang the map, we stapled it to a large dowel that hangs between two wooden holders that Mr. SP fabricated. The holders are hidden by the curtains so we didn't bother to add wooden buttons to hide the screws.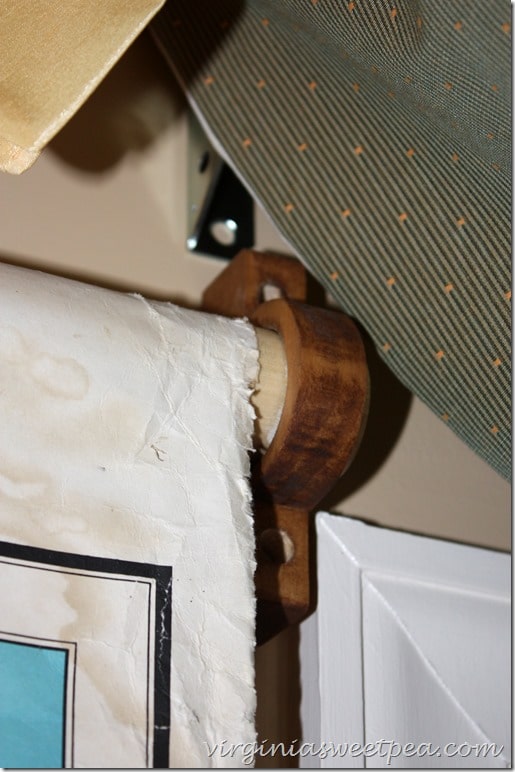 This large map really catches your eye when you walk into our family room. It's a great addition for the home of two history and map lovers!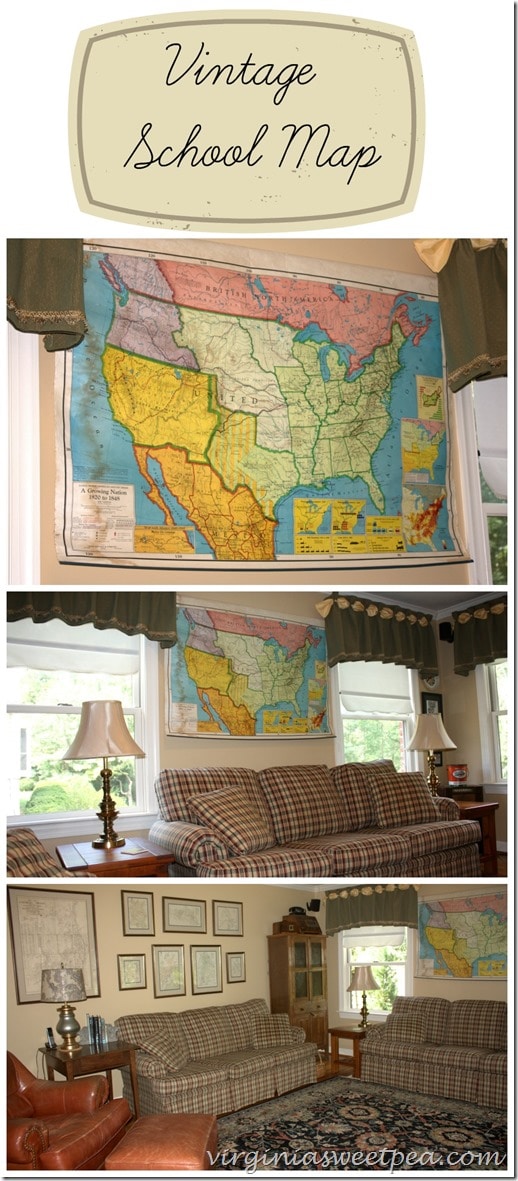 Be sure to come back tomorrow for a fall giveaway!