Another Lamp Makeover from the Trash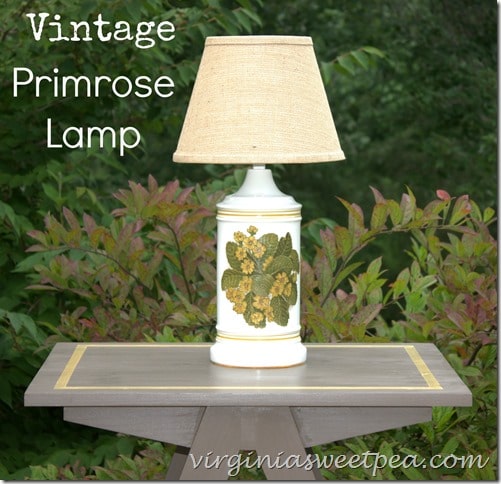 I love it when people move and put things they no longer want on the curb for the trash man. Last summer I found this lamp in a box at the end of a neighbor's driveway and immediately liked its botanical theme. It didn't have a shade or any parts but I knew it would be an easy fix.
A year later, I finally found a shade at Walmart and a lamp kit at Lowe's. While I was off playing tennis, handy Mr. SP put the lamp together for me. (Yes, I know I am lucky.) I've seen similar shaped lamps but never one with a Primrose theme. Since avocado green and harvest gold were popular in the 1970's, I would guess the lamp dates to then.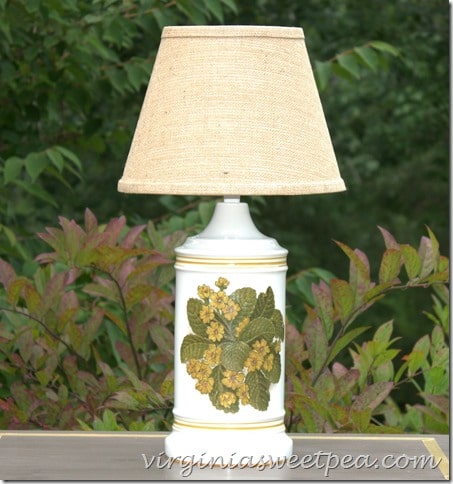 Do you remember the Plow and Hearth Knockoff Chevron End Table that Mr. SP and I made in March? I love its design but thought that the top was a bit boring. To jazz it up, I painted a gold stripe around the top.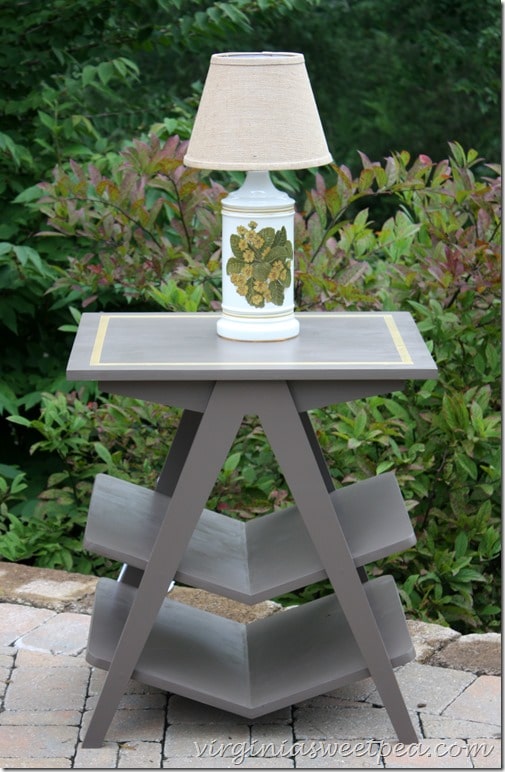 I really like my new lamp on this table. Hopefully in the near future I'll have a place where I can use both together in the same room.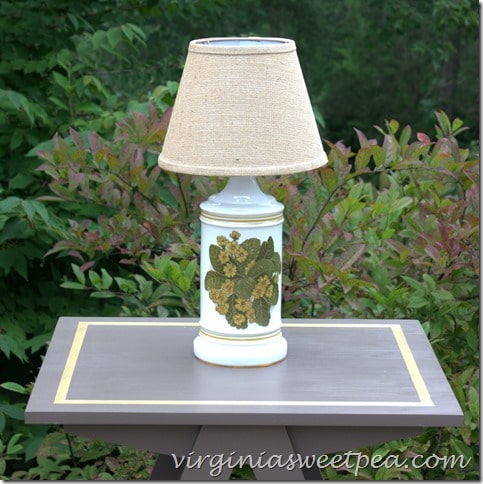 On a side note, can you believe that it is the end of August? I've been back in school for two weeks now which makes it immediately feel like fall to me. I'm loving my switch to 6th grade and enjoyed the first five days with my new students.
Labor Day is this weekend. Do you have plans? I plan to rest and complete a project or two!