A favorite plant in spring for me is Iris. I only wish that their beautiful blooms would last longer. I took pictures while mine were in bloom, they have since faded away, and thought that I'd share them with you.
All of my Iris are pass-along plants meaning that a friend or family member passed them along to me by dividing their plant and then sharing a piece of the rhizome with me. I'm always happy to pass my Iris along to someone when they ask if they can have a particular color that I have.
Iris this Spring
I took this picture a few weeks ago when my Iris had started to bloom.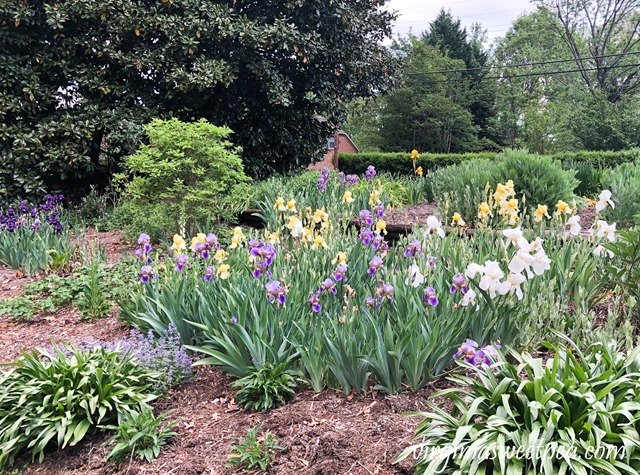 My favorite Iris is a deep purple color. This was also my dad's favorite. Most of my Iris came from my mom.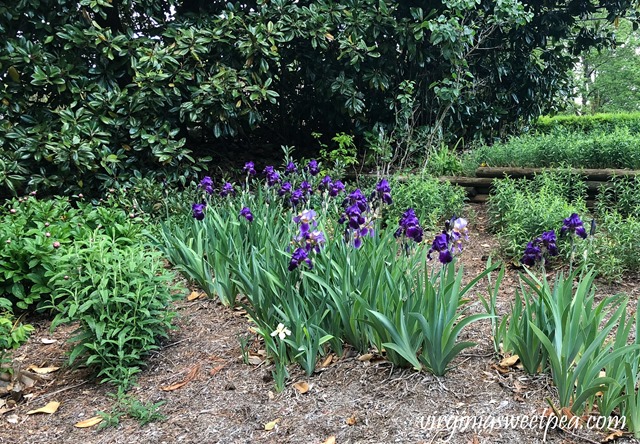 The Butterfly Bush in front of the Iris will soon grow so big that it will almost overtake this planting. The Asters behind the Iris will continue to grow and bush out and in fall bloom purple and are very pretty.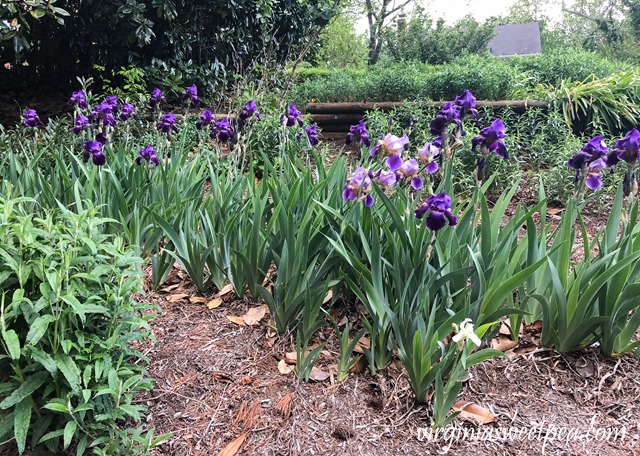 About a week later, I took this picture. The yellow Iris were in full bloom and my Foxgloves were also beginning to bloom.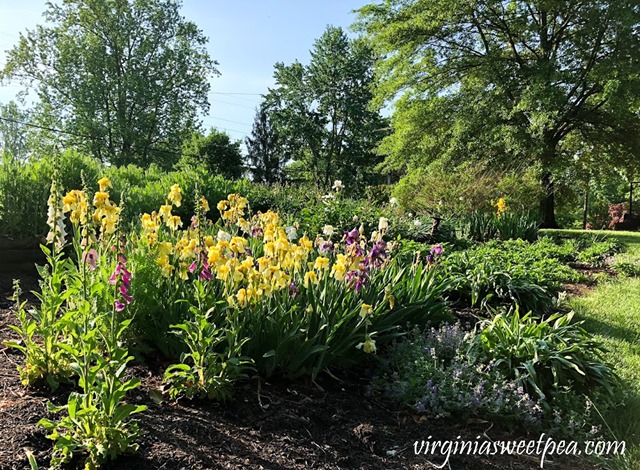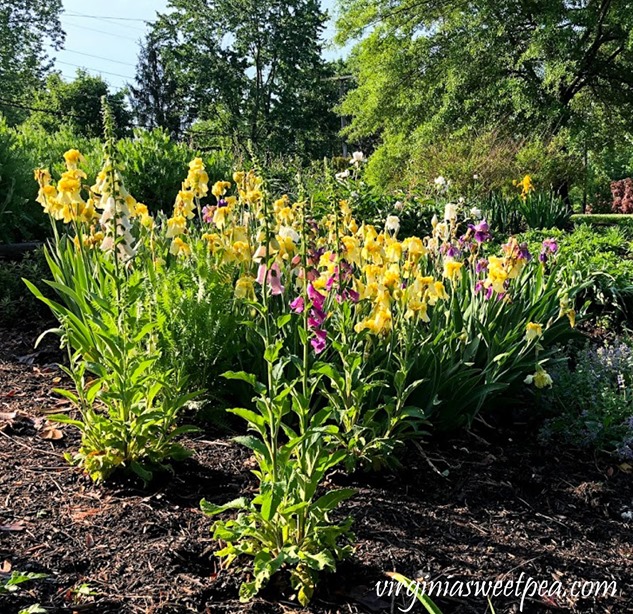 At that time the purple Iris were still going strong. They are sadly finished blooming now but there are other things like Peonies in my garden to enjoy right now.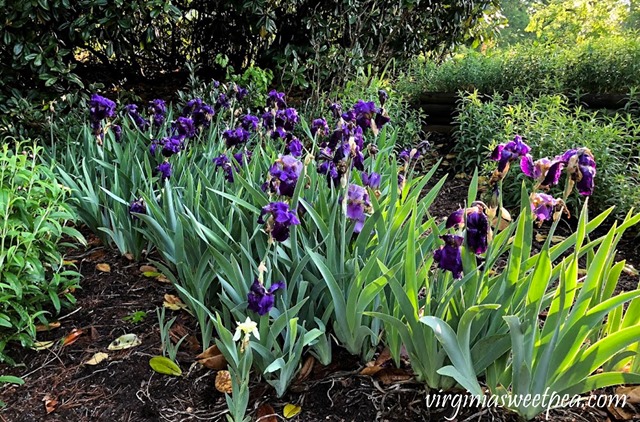 Purple Iris
My favorite!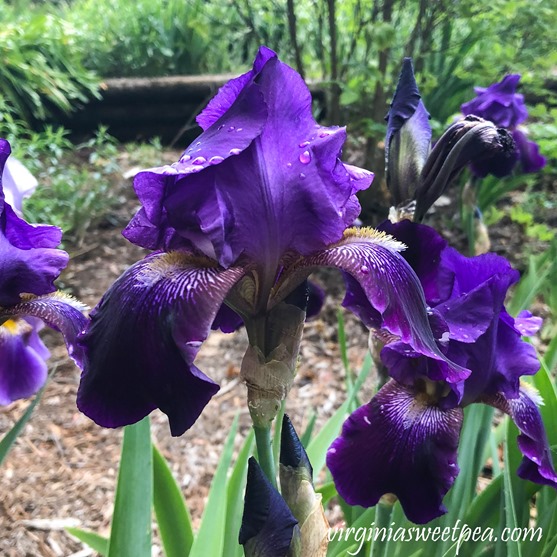 Mama used to have a lot of this shade of purple. They look pretty growing along with yellow and white Iris.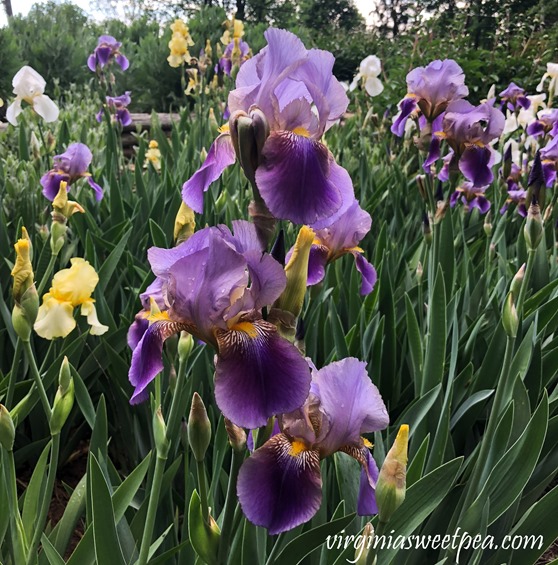 This purple Iris grows taller than any other Iris that I have. It's color is so pretty.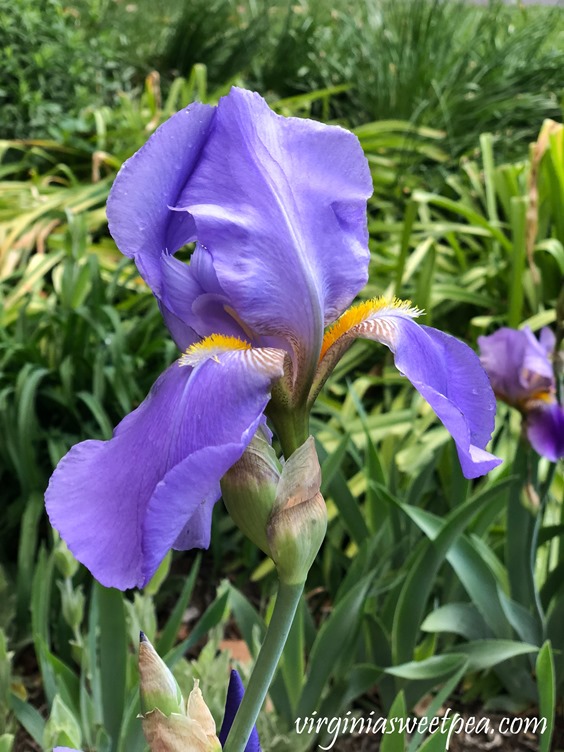 This white and purple Iris has a bloom that is quite small. My Weigela is blooming in the background.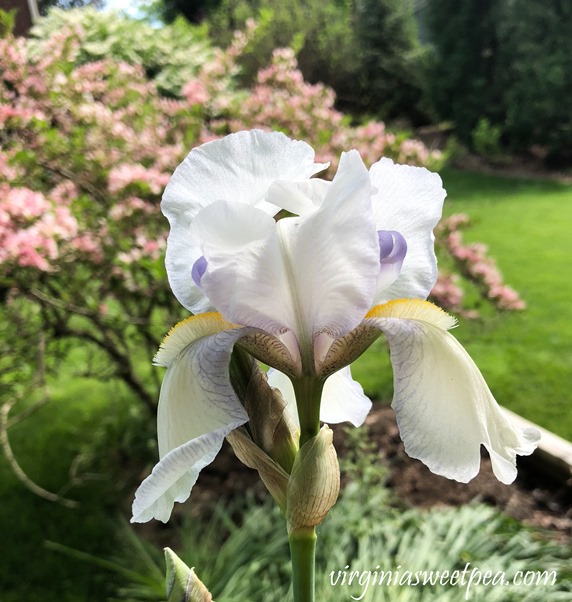 Yellow Iris
My favorite of my yellow Iris is this deep yellow color.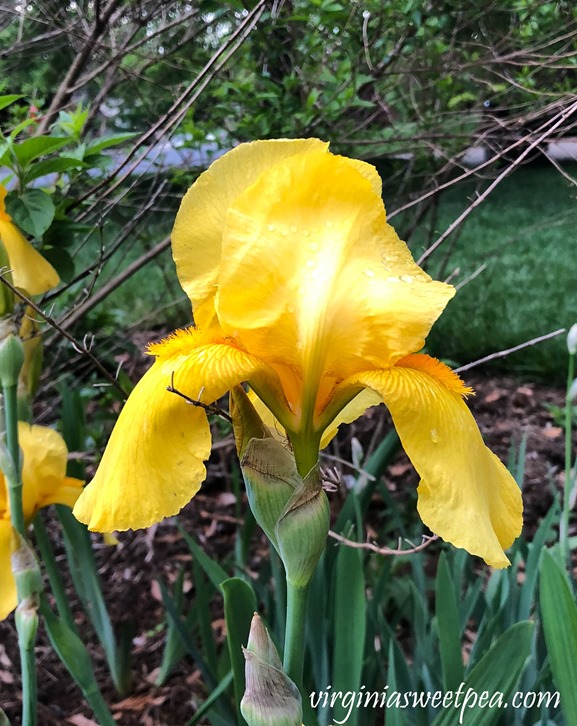 This paler yellow one is also quite pretty.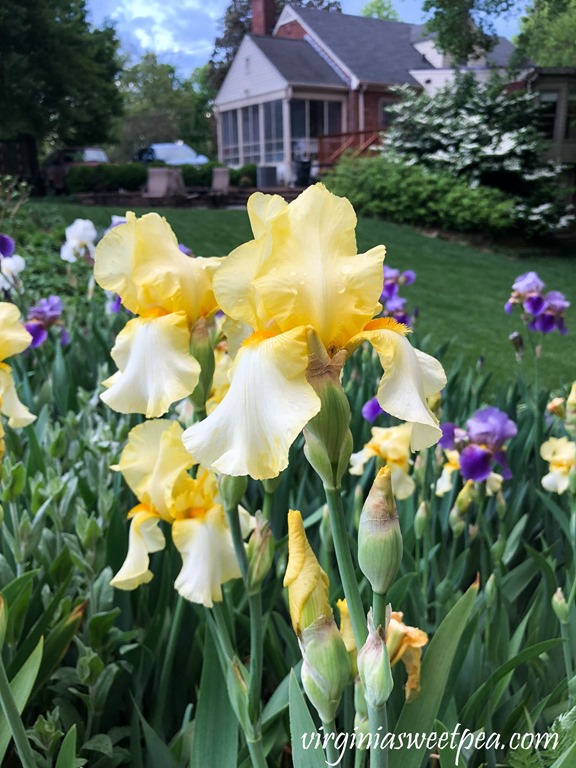 My former neighbor gave me this small yellow Iris.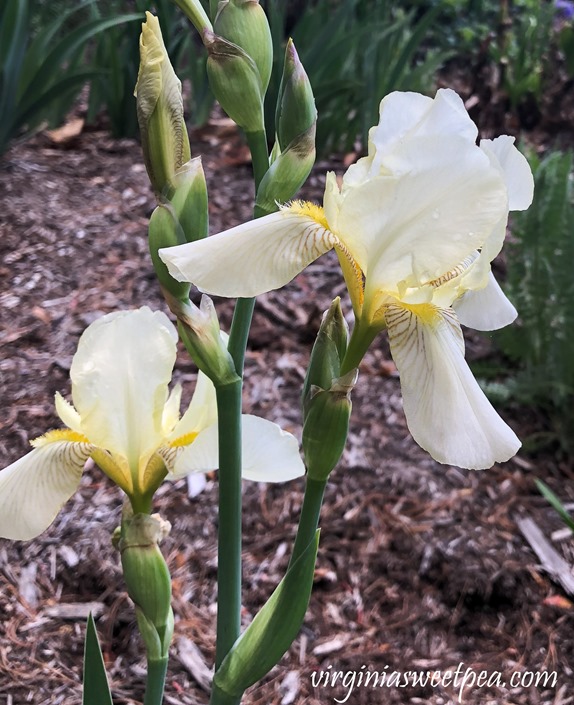 White Iris
White Iris don't get the attention that the boldly colored ones get. This one is big and quite ruffley.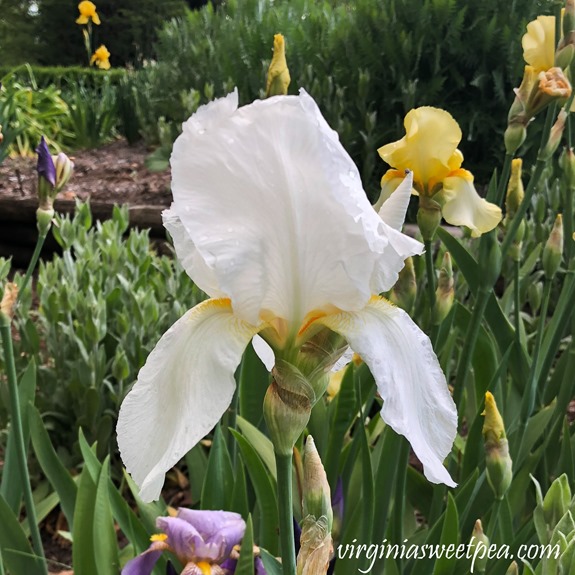 What do you like?
There are so many colors of Iris that I don't grow that I'd like to have. What color do you grow and what is your favorite? I'd love to know!
Pin It!
If you could pin this post to your flower or gardening board on Pinterest for others to discover, I would appreciate it!