I have the best husband ever. Would your husband go thrifting with you on a beach vacation and then be willing to make room for furniture in an already crowded vehicle? Sometimes I wonder how my man puts up with me. 🙂 We found this nightstand at an OBX thrift shop and boy-oh-boy did it need a makeover. It was solid, needed no repair, and was a bargain, so of course I had to haul it 260+ miles home.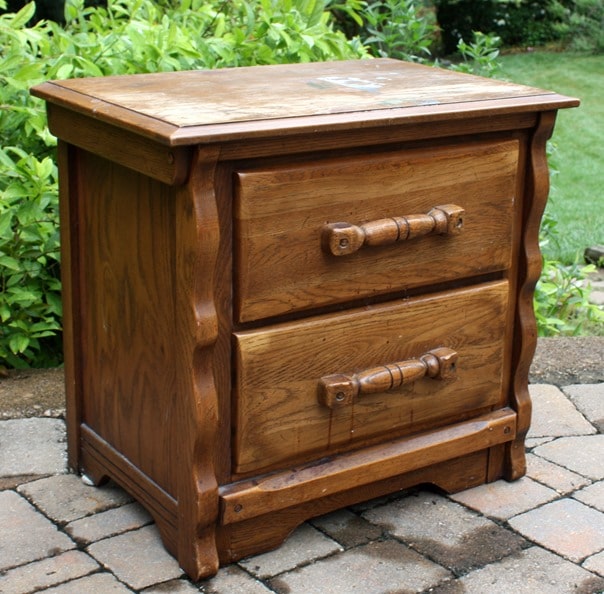 This piece required a good cleaning, a touch of wood filler, and some sanding before it was ready for paint.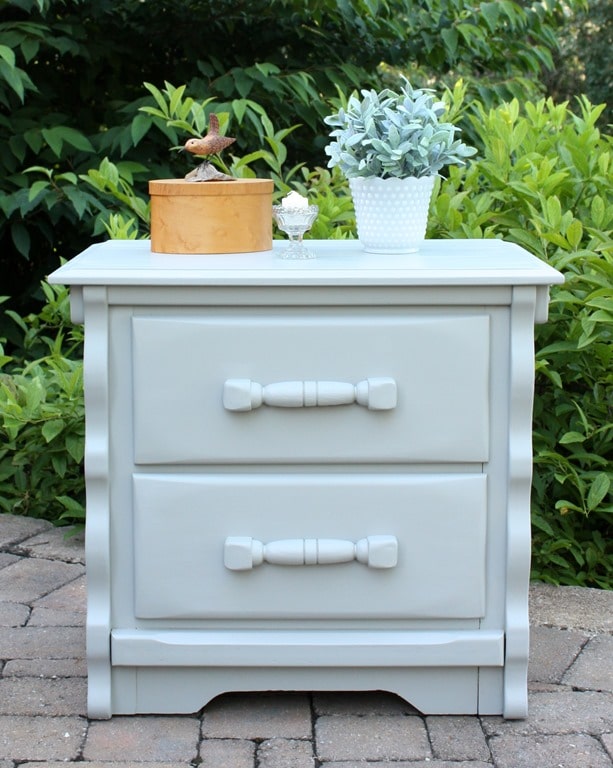 I gave it several coats of Velvet Finishes paint in Opulent followed by two coats of Americana DuraClear Ultra Matte Polyurethane to protect the paint. This was my first time using this brand of poly and I really liked it. I used the same Velvet Finishes paint when I gave a glass top table a makeover over a year ago.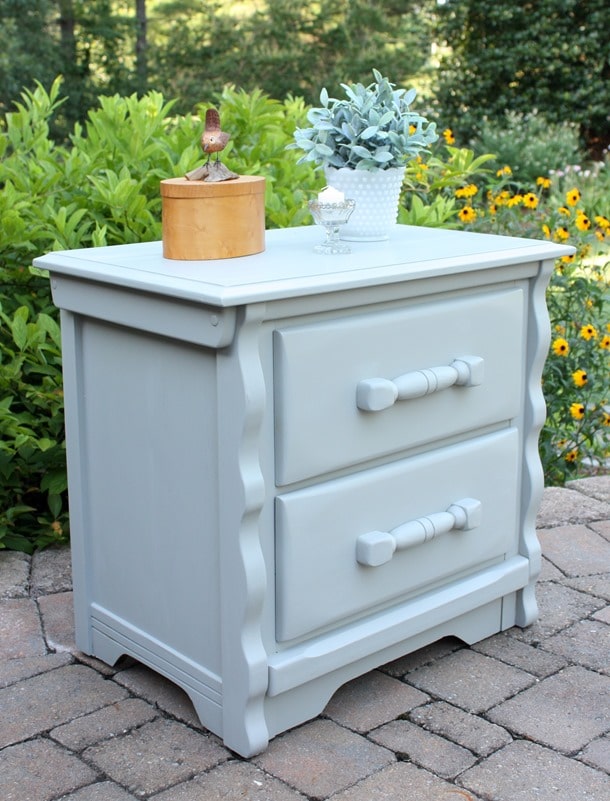 The drawers were lined with fabric that my friend gave me when she moved. (Be sure to check out her awesome new apartment.) I used Mod Podge to attach it to the drawers and then when it dried, applied a coat to the top of the fabric for extra protection.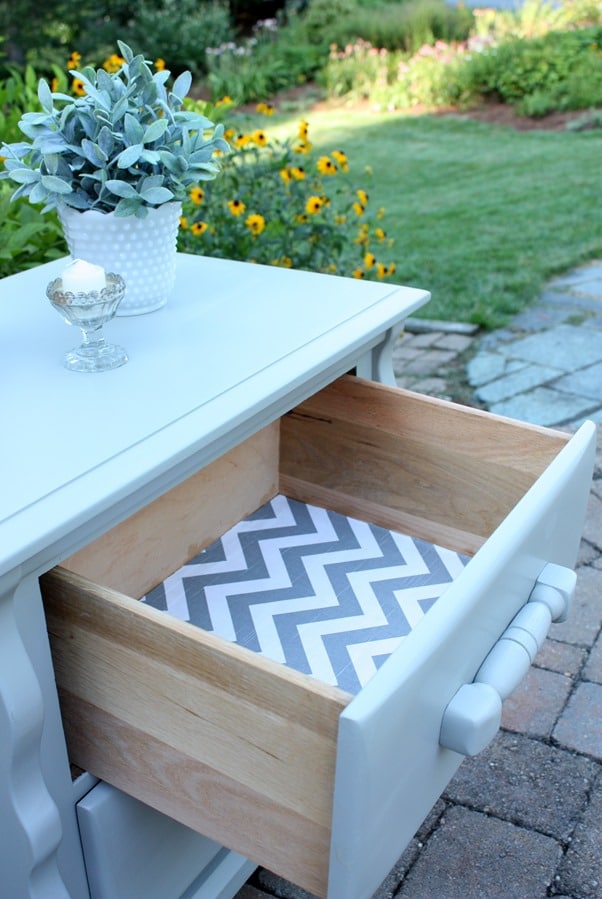 I finished this piece just in time to take it to the Picket Fences Vintage and Antique sale this past weekend. A mom purchased it for teen's bedroom. I hope she really enjoys it!
If you like this post, please pin it for others to discover!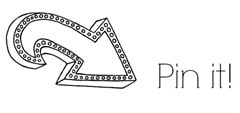 I'll be back on Thursday for Themed Furniture Makeover Day. This month our theme is outdoors and I've got a project that I can't wait to share with you.