OBX Tennis Tournament Weekend
Mr. SP and I headed to the Outer Banks this weekend for Pine Island's 2013 Winter Mixed Doubles Challenge. It's been a long while since we've competed in mixed doubles and we looked forward to both the challenge of competition and the opportunity for a relaxing weekend.
Friday was a super windy day and we couldn't resist a trip to the pier to see the surf. It was so windy that it was tough to walk.
Our match was at noon and although we were competitive, we lost. After watching a few other matches, we made a few stops in Duck and found a wonderful walkway along the sound that appeared to be new construction.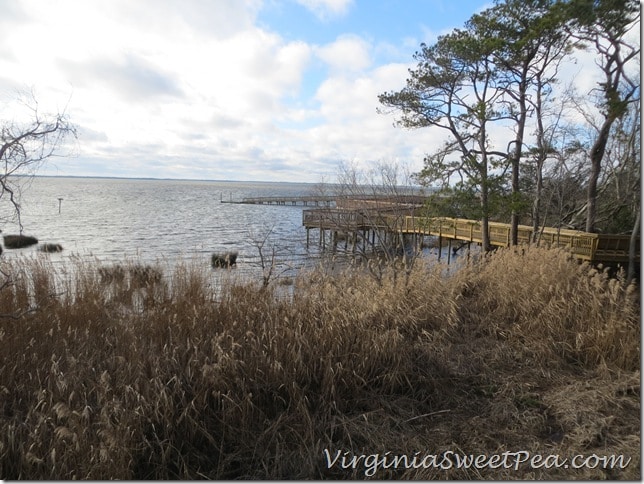 On a warm day I could spend hours admiring this view.
There's an amphitheater off of the path. What a great spot for a concert!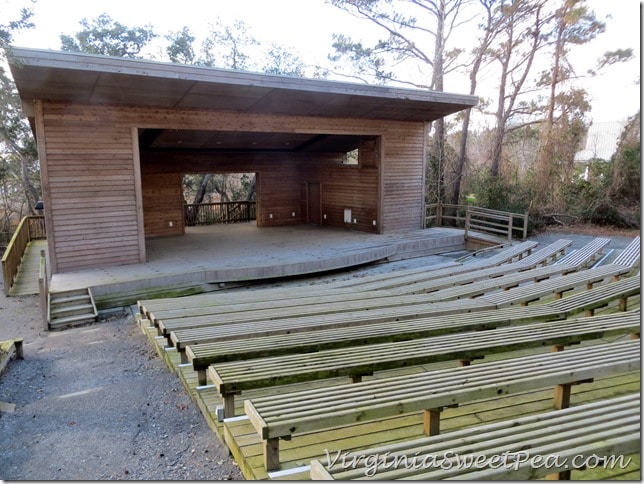 In February many restaurants are closed. Our favorite, Tortuga's Lie, was open and we enjoyed dinner there both Friday and Saturday nights. We like to eat at the bar to watch tv and to people watch.
Saturday's match was at 4:30 leaving the day wide open for relaxing and shopping. We won our 4:30 match which meant that we played again on Sunday at 8:15. Had we lost, our play would have ended. Sunday was spent at Pine Island Racquet and Fitness either playing or watching. This is a wonderful facility and if you take an OBX vacation and want to play tennis, check it out.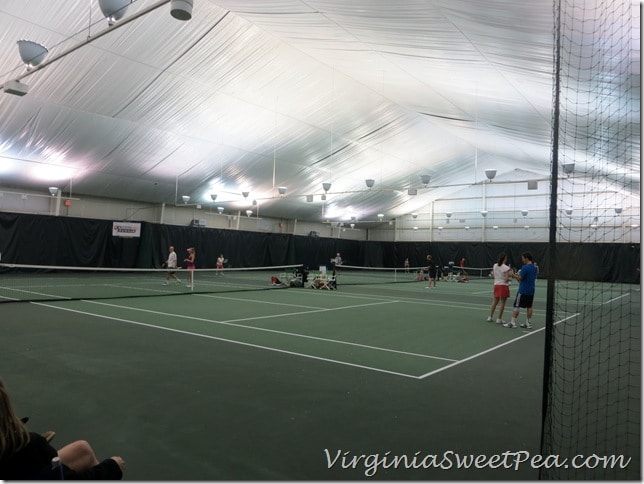 A viewing area is just off of the courts.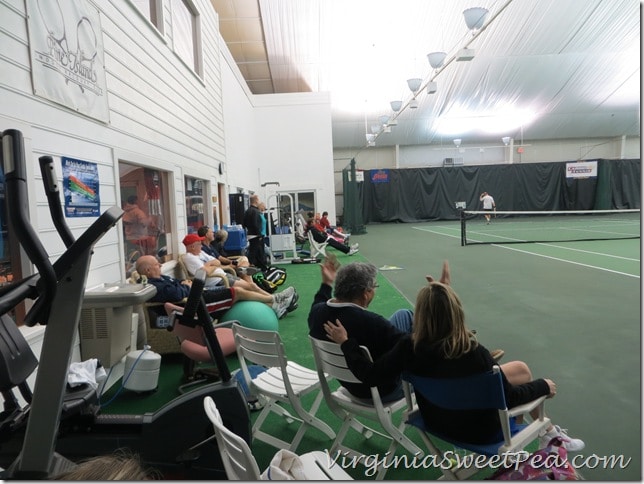 There's also an upstairs viewing area where it's easy to see the action on all three courts at once.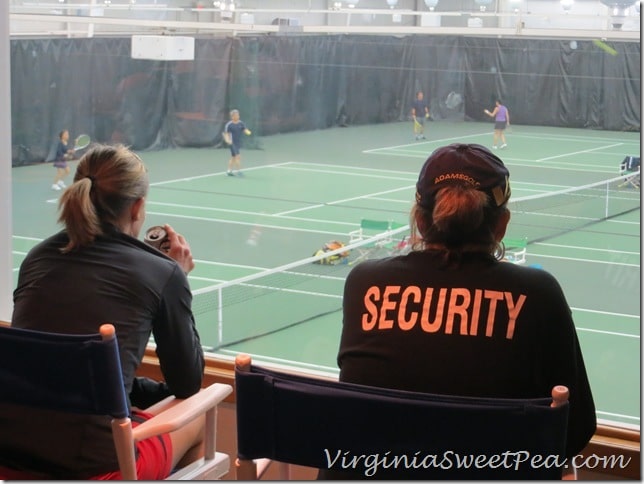 We won both of our matches on Sunday making us the consolation intermediate winners!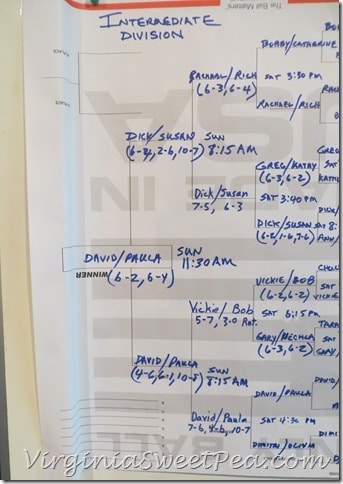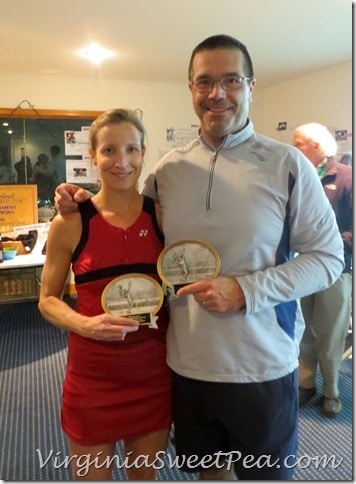 As always, we enjoyed out time on the OBX and look forward to going back in the spring. Now it's time to tackle a week of work!