Our weekend trip to the beach for a tennis tournament left plenty of free time for shopping. Mr. SP and I went to several thrift shops and I scored a few finds.
My first find was a set of three vintage Pyrex bowls for $13.00. The large and small bowl have a dark brown pattern. I like using bowls like this for cooking, food storage, or for a cute serving bowl.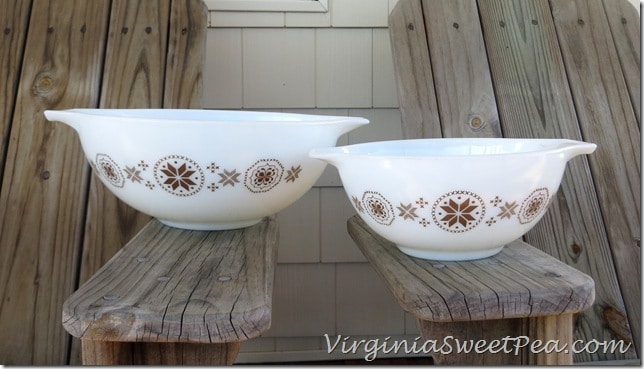 The medium bowl from the set has the same pattern but the brown is lighter.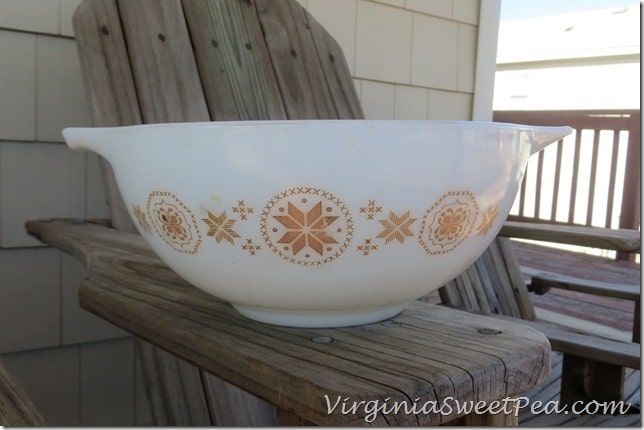 I like how they nest for easy storage.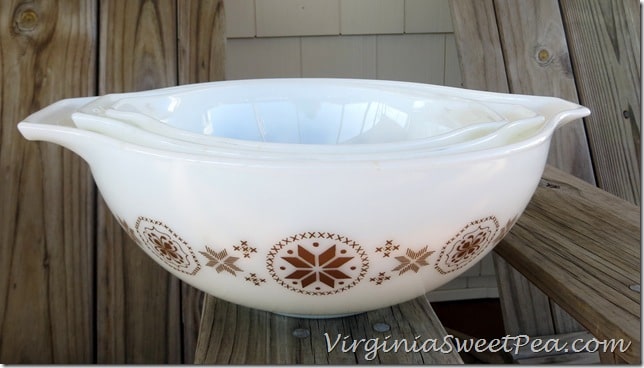 Mr. SP and I have been collecting vintage tennis rackets for a future wall display. Mr. SP spotted this one for only $4.00. It makes #8 in our collection.
I couldn't pass up two Christmas issues of Real Simple for $.25 each. I definitely will get $.25 of enjoyment from each and then I'll pass them on to someone else to enjoy.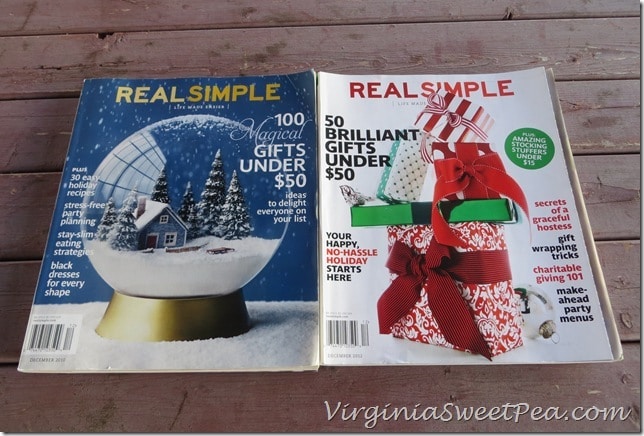 I'm not hip like Macklemore but I did spend less than $20 and my finds are freaking awesome!