Personalized Wooden Letters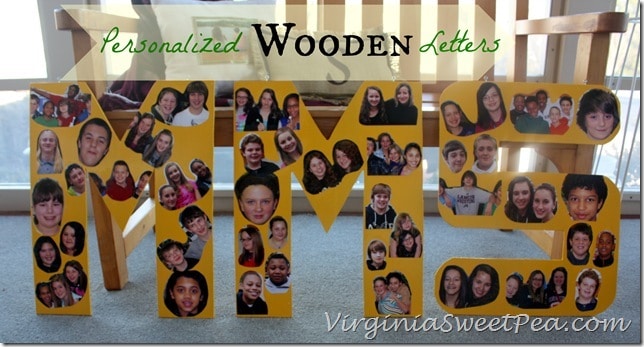 I've been wanting a bold school-pride decoration to hang over my SmartBoard at school for some time. I thought it would be fun to take pictures of my students and make a collage on giant letters. My first thought was to buy the letters but Mr. SP assured me that we could make them using supplies we had in the workshop.
I'm graphically challenged, so Mr. SP traced out the letters on a piece of luan and I cut them out with a skill saw while he supervised closely to make sure that I didn't hurt myself.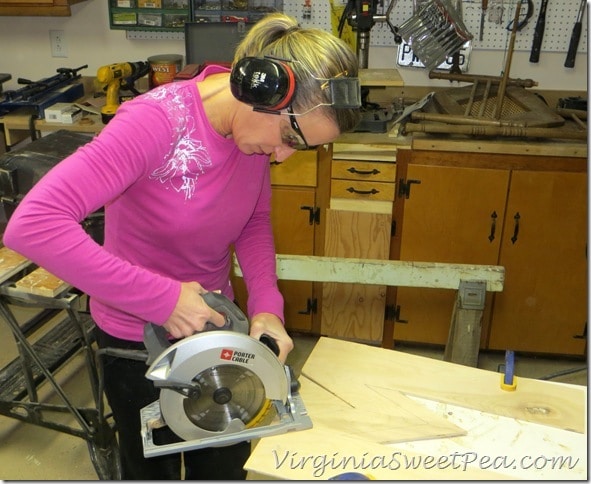 The letters were then sanded smooth and cleaned with a tack cloth.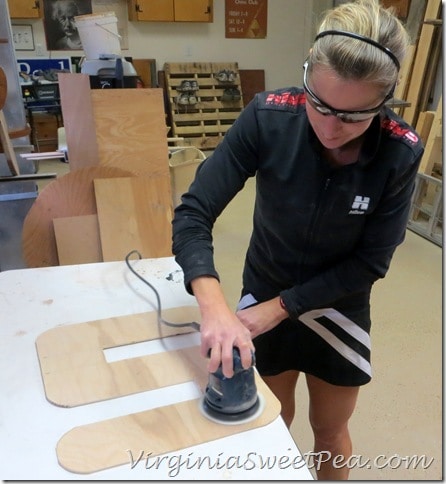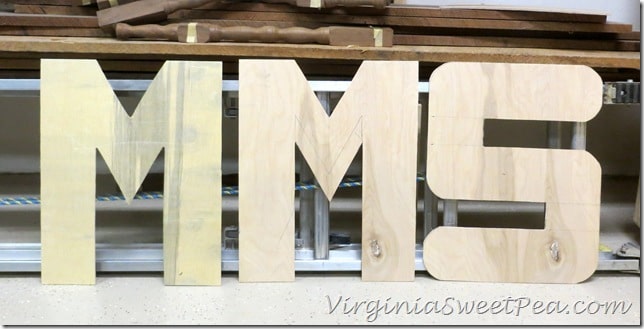 Several coats of paint later, the letters were ready for student pictures to be Mod Podged into place.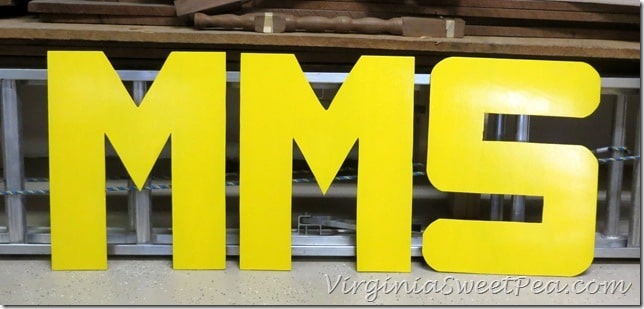 I trimmed the pictures with scissors and arranged them in a pleasing pattern.
The pictures were then Mod Podged into place.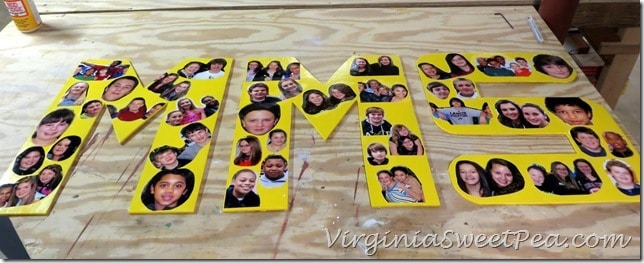 Mr. SP drilled two small pilot holes into each letter and a small screw eye was inserted into each hole. My plan is to hang the letters with nails.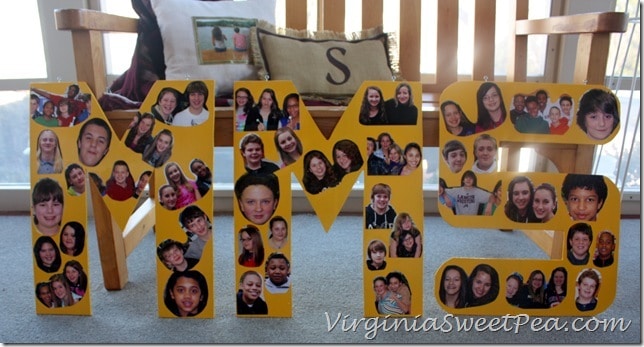 President's Day isn't a day off for my school system and I plan to have these hanging in place by the end of the school day. My students are going to be so excited when they see this project!