Easy Photo Transfer Pillow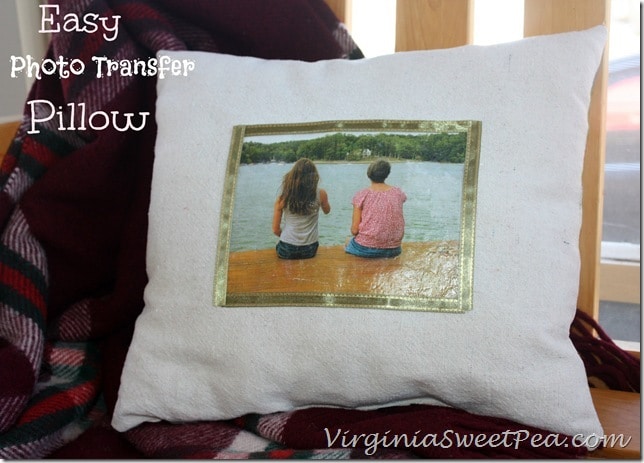 Last year we spent many memorable weekends at the lake with family. At the end of the summer I took a picture of my mom and niece sitting at the end of the dock admiring the view. I love this picture and have been waiting for the perfect opportunity to use it for a craft project.
I have used Mod Podge for many craft projects over the years and jumped when I got the chance to try a new-to-me product, Mod Podge Photo Transfer Medium. This new product allowed me to transfer a printed picture to fabric which was then sewn into an easy pillow. If you missed my haul video, be sure to check it out to see all of the goodies I received.
How to Make an Easy Pillow with a Photo Transfer
1. Assemble Supplies: Mod Podge Photo Transfer Medium, sponge brush, photo printed in reverse with a toner printer, fabric, ribbon, fabric glue, sewing machine, and basic sewing notions.
2. Squeeze Mod Podge Photo Transfer Medium on the picture and spread with a foam brush. The Mod Podge should be 1/16" thick. (Note the picture below needed more Mod Podge. This was one of my first tries and it wasn't thick enough. I had success with a 1/16" coat.)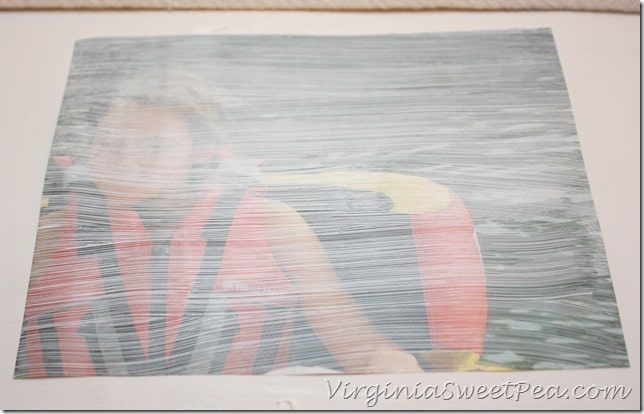 3. Place photo face down on fabric and allow to dry for 24 hours. After 24 hours, use a sponge to dampen the paper thoroughly. Wait two minutes and then use the sponge (wring it out well) and your finger to remove the paper.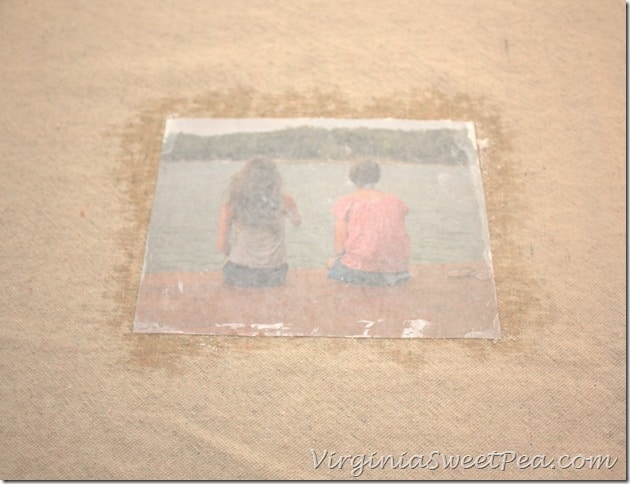 My picture transferred with a vintage look that I really liked.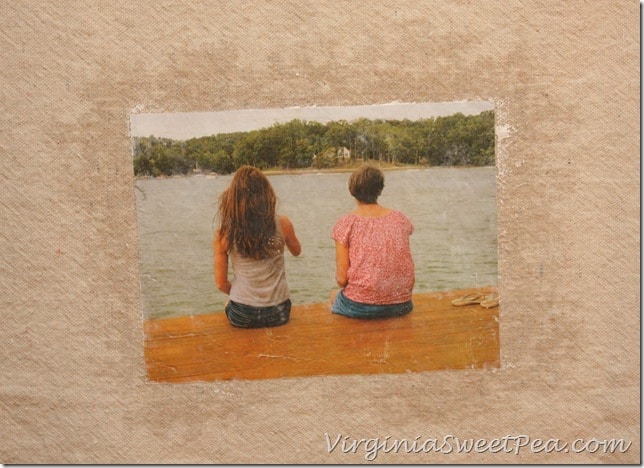 4. After the fabric dried, I carefully applied a coat of Mod Podge Gloss to give it a bit of a sheen. When this was dry, I cut a decorative back the same size as my pillow front.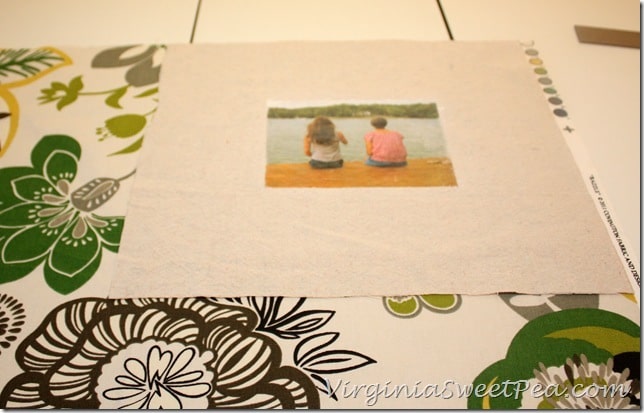 5. Pin the pieces right sides together.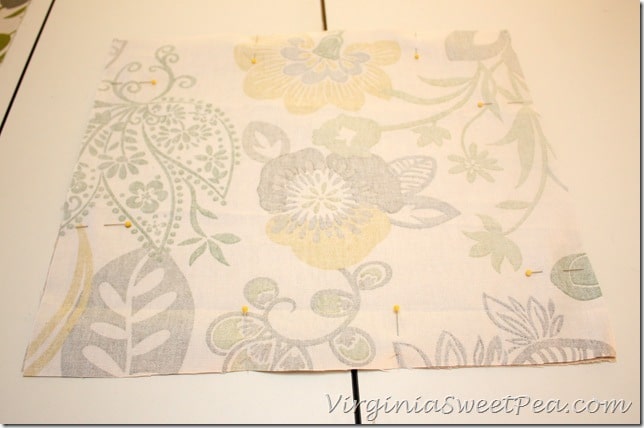 6. Sew together using a 1/2" seam allowance leaving a 3 – 4" unsewn area for turning the pillow right side out.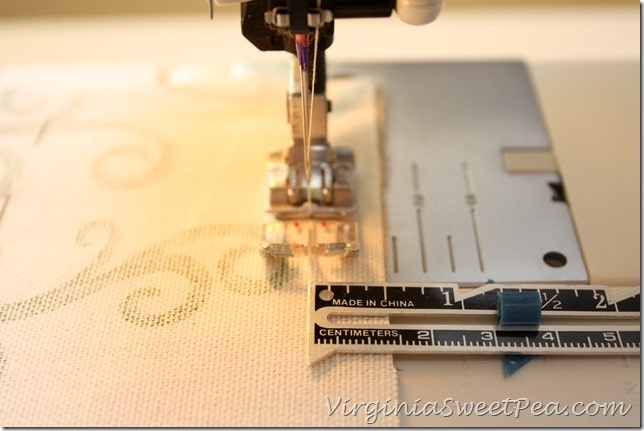 7. Trim the pillow edges and corners. Do not trim the area for turning.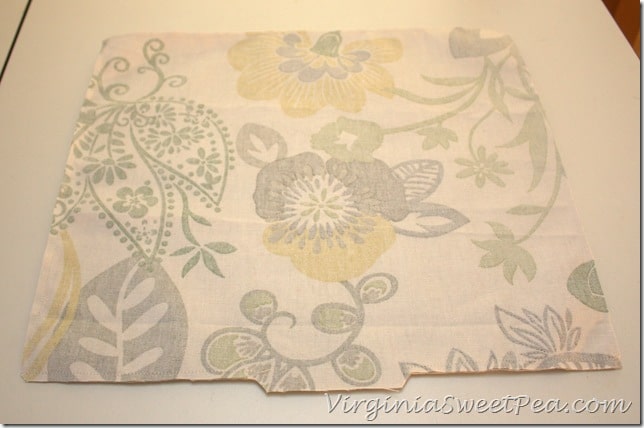 8. Turn the pillow right side out and press.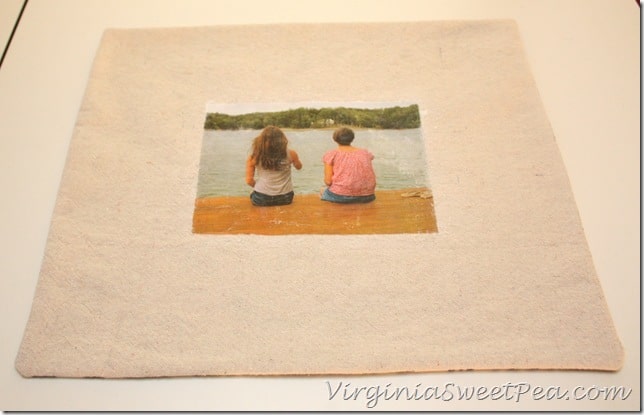 9. Stuff the pillow and stitch closed. I glued ribbon around the picture to hide a few spots where the photo transfer medium leaked onto the fabric leaving a few white spots.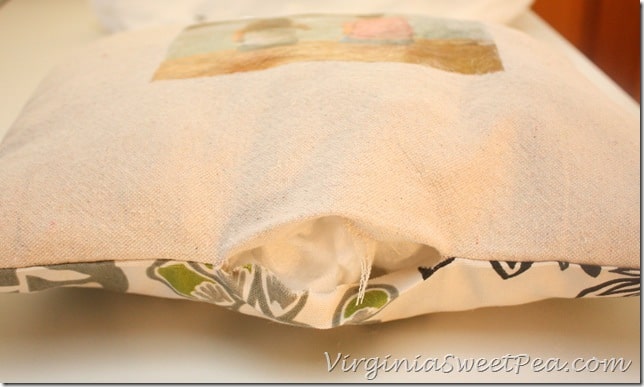 I can't wait for my mom to see this. I have a feeling that she will want her own version!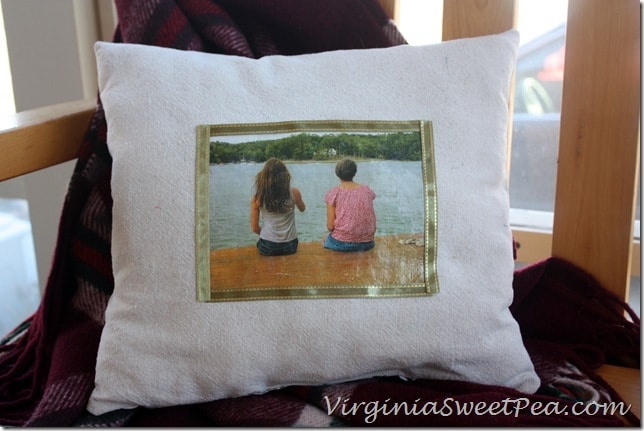 This pillow was easy to make and could be customized for any recipient with a special photo or fabric choice to match a holiday or décor.
Be sure to visit again this week as I have a second project to share using Mod Podge Photo transfer medium!
For craft inspiration consider:
Follow Plaid Crafts on Twitter
Like Plaid Crafts on Facebook
Follow Plaid Crafts on Pinterest
Visit Paint Me Plaid
This post was written as part of a campaign with The Blueprint Social. All opinions are my own.
Sharing With:
Grace at Home at Imparting Grace
Weekend Bloggy Reading at Serenity Now
Tutorials and Tidbits at Stone Gable
Inspiration Gallery at Designs, Diapers + Dining
Keep Calm and Link Up at Chase the Stars