Sherman Update and Natural Balance Delectable Delights
It's been a long while since I gave you a Sherman update. If you are new here, Sherman is our 3 year old dog that we adopted from the Humane Society as a puppy.
As you can see, Sherman is quite content living with us.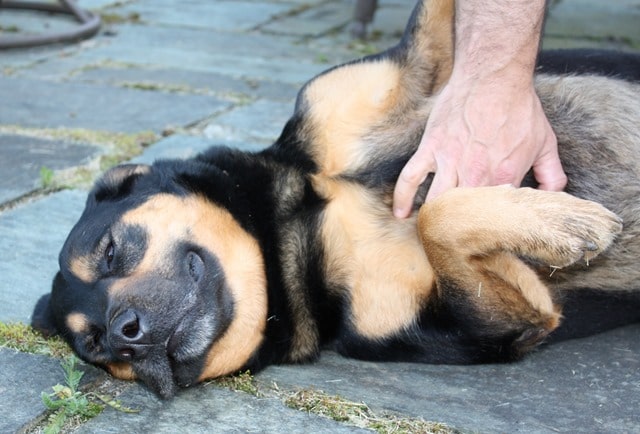 I did not like dogs until Sherman came into our lives. The only reason that I finally relented and let Mr. SP have a dog was that it was his 50th birthday and there was nothing more that he wanted. So I gave in, and we adopted Sherman. I fell in love with him and now am a dog lover.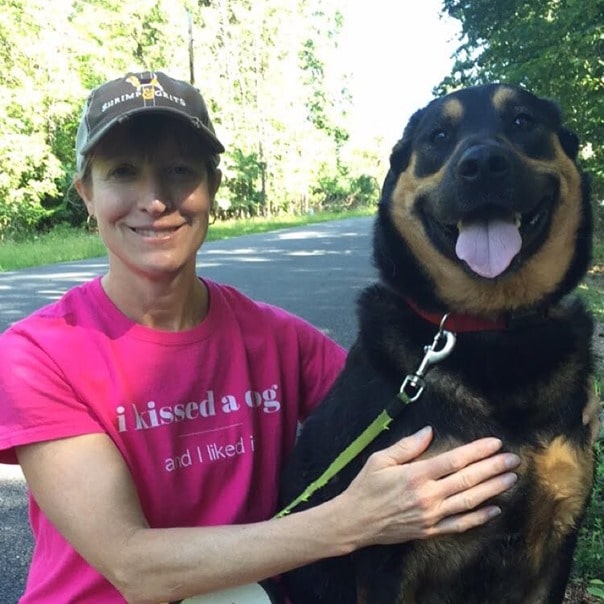 Sherman lives a great life. In fact, a neighbor often tells us that when she dies she wants to come back as Sherman. Sherman's typical day includes a six or more mile walk in the morning, sleeping on our bed or his own personal sofa all day, followed by another walk or squirrel hunting expedition in the evening. We both enjoy walking Sherman and spending time with him.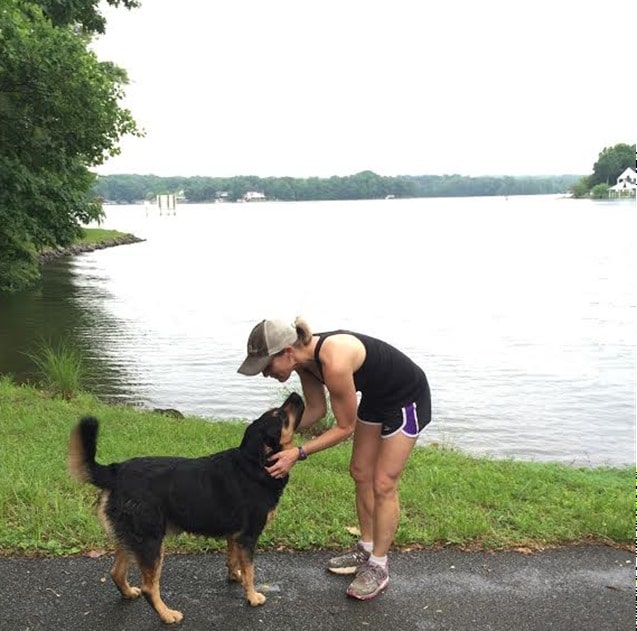 Sherman doesn't like to ride in the car, but boy-oh-boy does he enjoy boat rides.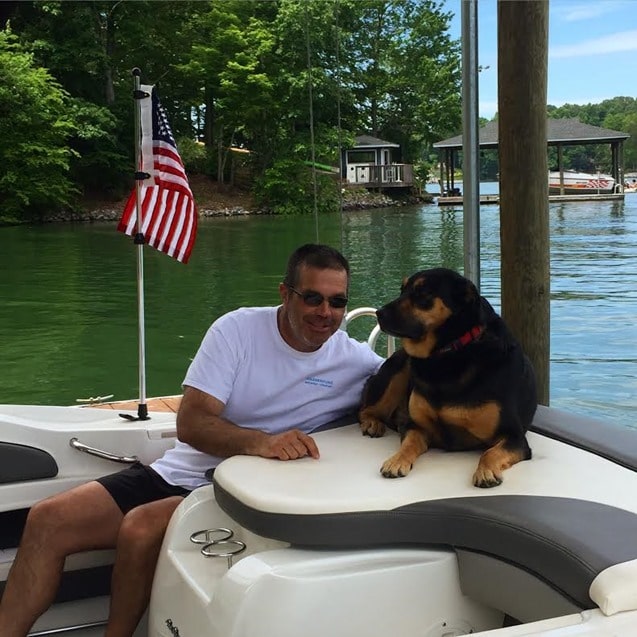 When you love an animal as much as we obviously love our dog, you want to feed him nutritious food that he will enjoy eating. When I discovered Natural Balance Delectable Delights, I suspected that Sherman would enjoy this product, and of course I was correct.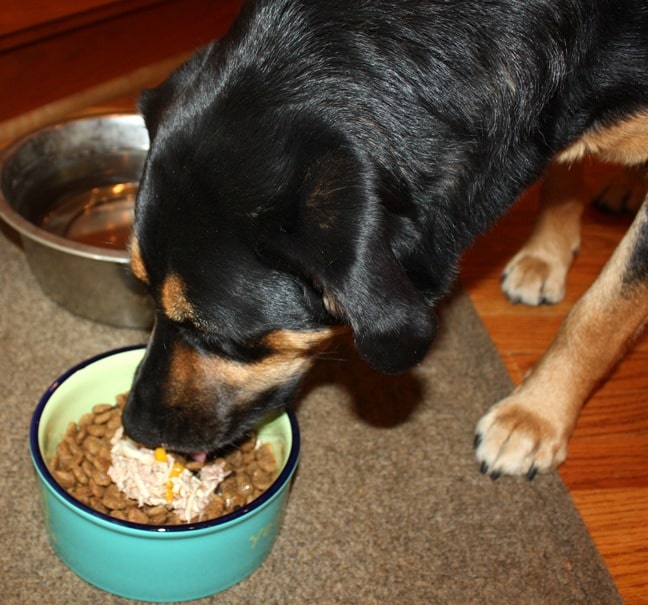 Natural Balance Delectable Delights come in four flavors: Woof'erole; Surf 'N Turf; Duck'en-itas; and Fish N' Chicks. They can be purchased at Pet Smart, Pet Co, or specialty pet stores. If you can't find them locally, they can be purchased on-line. Sherman and I shop for his food at Pet Smart. Sherman loves to go to Pet Smart to visit other dogs and to get loved on by the employees there.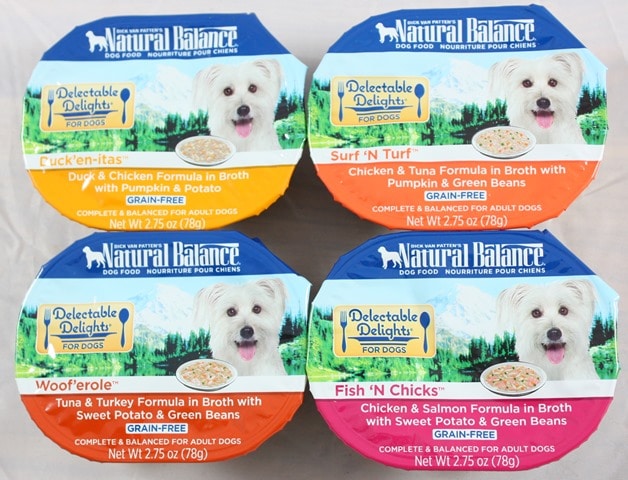 The small Natural Balance Delectable Delights package makes a great topper for Sherman's kibble and really entices him to eat his food.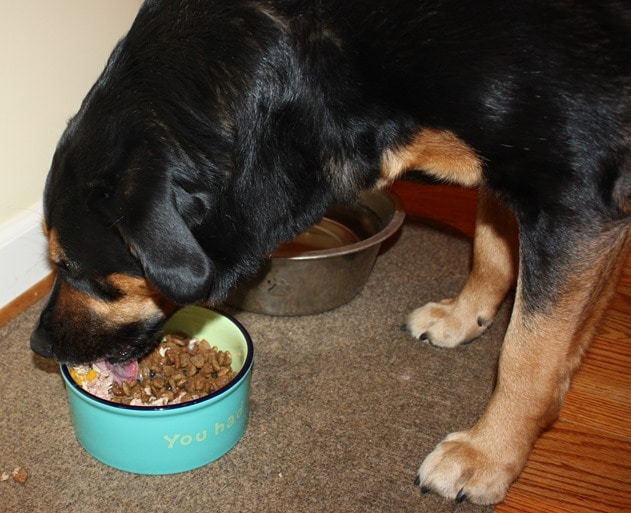 Sherman's stomach can be sensitive, so we are careful about the type of food that we feed him.
Natural Balances Delectable Delights are grain free; contain no corn, wheat, soy, or artificial preservatives, flavors or colors; and are made with natural ingredients with added vitamins and minerals.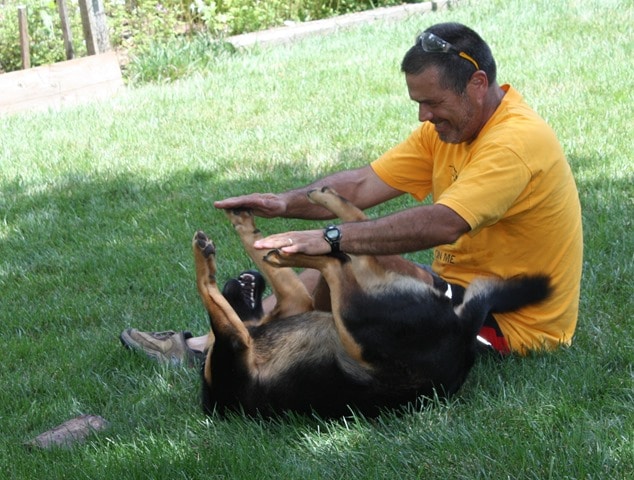 The small size of Natural Balances Delectable Delights is also great for travel. We are headed to the beach soon and packages of Natural Balances Delectable Delights will be an easy way to feed Sherman on the road and in our beach cottage rental.
The next time that you are shopping for your dog's food, look for Natural Balances Delectable Delights. Sherman thinks that they are great!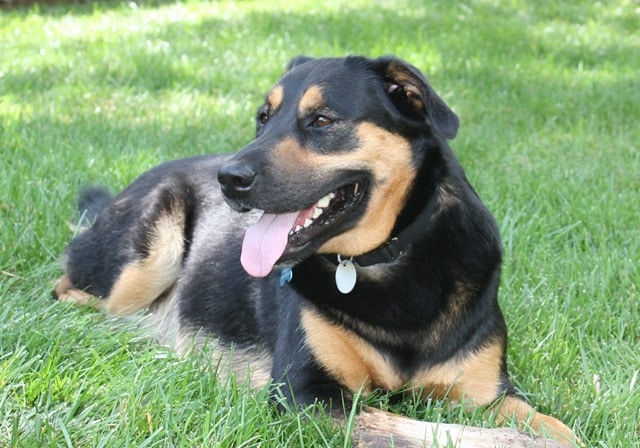 You can connect with Natural Balances Delectable Delights on Facebook or Instagram. If you like cute dog pictures, you definitely want to check out their Instagram feed. It's cuteness overload.