Doggie Update–Our Sweet Sherman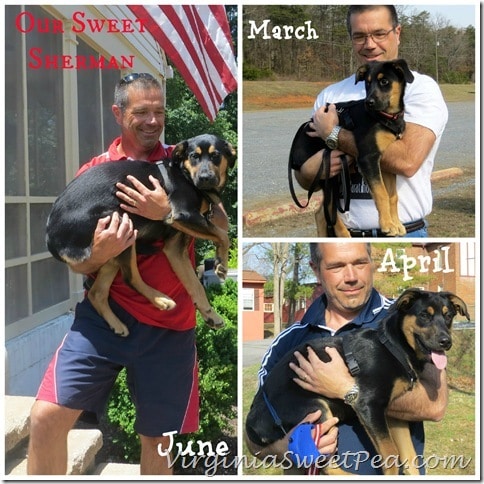 We adopted a sweet puppy in March from the humane society and this little boy has stolen our hearts. I thought you might like to see how our baby boy has grown. Sherman's picture from the humane society website captured our attention. We couldn't wait to see little Sherman in person.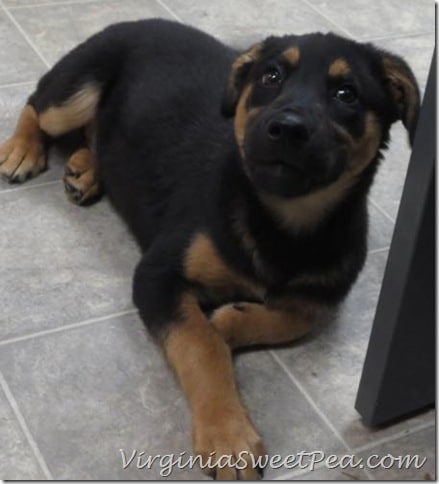 He's grown a bit since then and is now quite heavy. If you are wondering why Sherman is being carried, it's because he hates car rides, knew he was going to the car, and wouldn't walk. Our poor baby gets so nervous in the car that he throws up.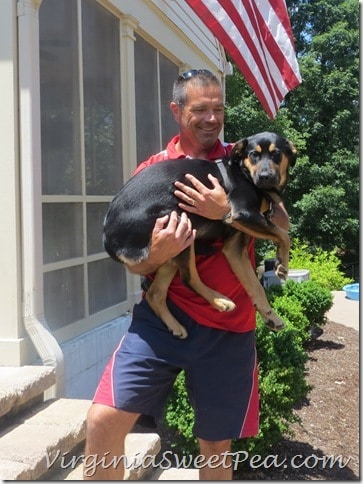 We've been eager to take Sherman to the lake to see if he would like swimming. He loves it!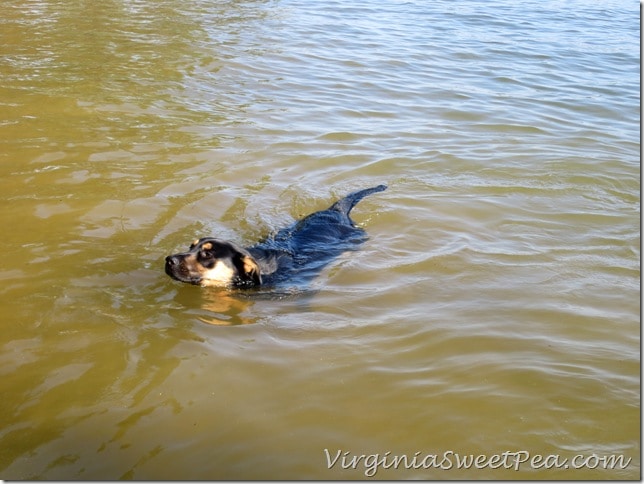 He also enjoys sitting on the dock.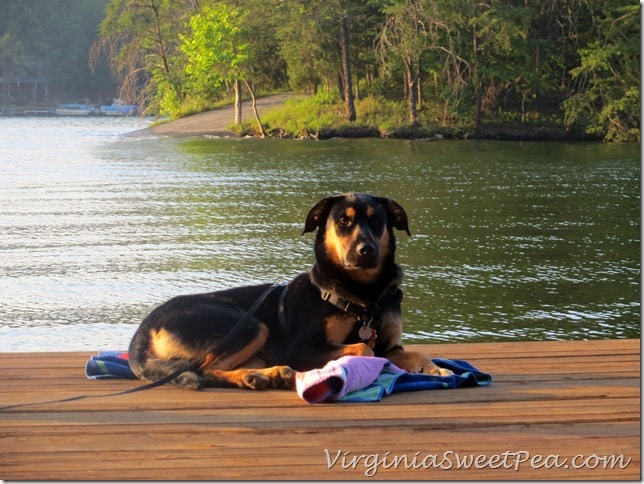 Sherman isn't crazy about the boat but he's adapting to it. The bumps scared him on his first ride but on his second ride he tolerated them much better.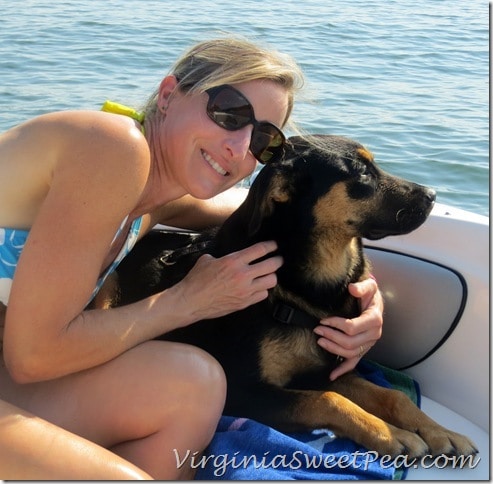 I want to teach Sherman to wave at passing boats. Wouldn't that be a hoot?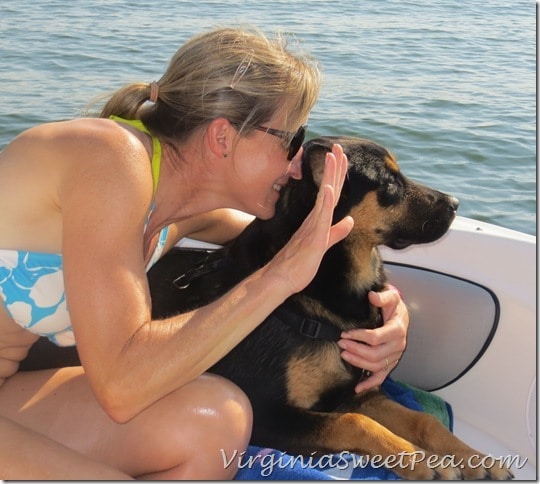 Summer evenings on the dock are so relaxing. We are truly enjoying sharing them with Sherman.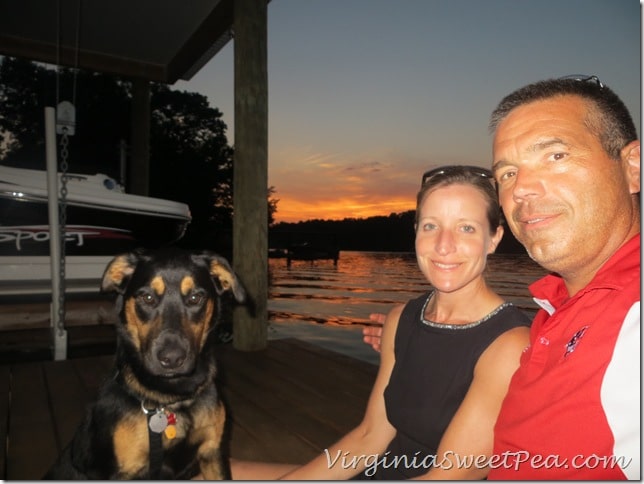 I disliked dogs until Sherman came into my life. He's changed me to a dog lover!