Touring Black Dog Salvage in Roanoke, Virginia
Let's take a tour of Black Dog Salvage in Roanoke, Virginia.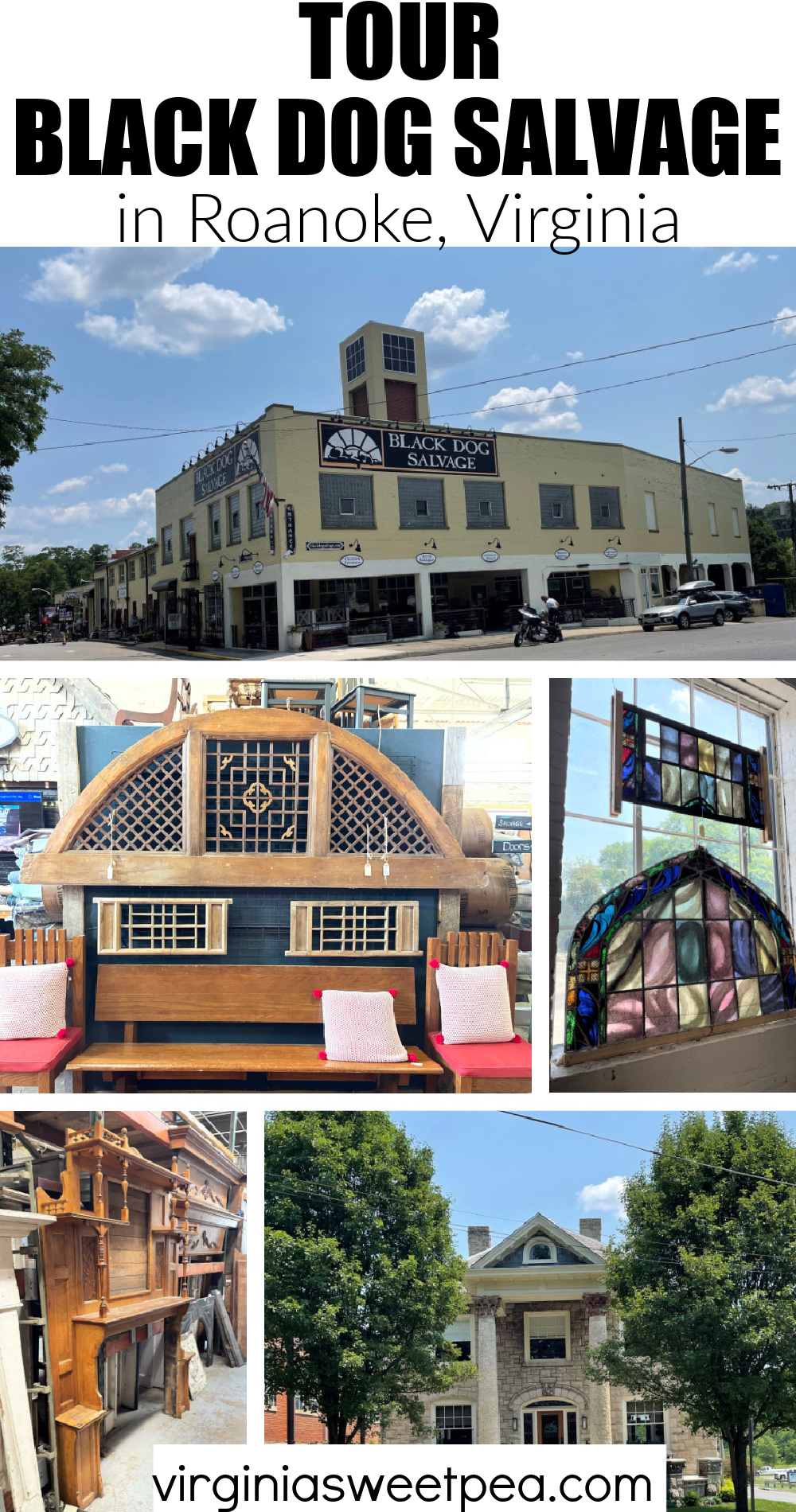 I'm sharing a tour of Black Dog Salvage for this month's Lifestyle of Love Blog Hop hosted by Cindy of County Road 407. This is an every other month themed series where we share our love of antiques and vintage.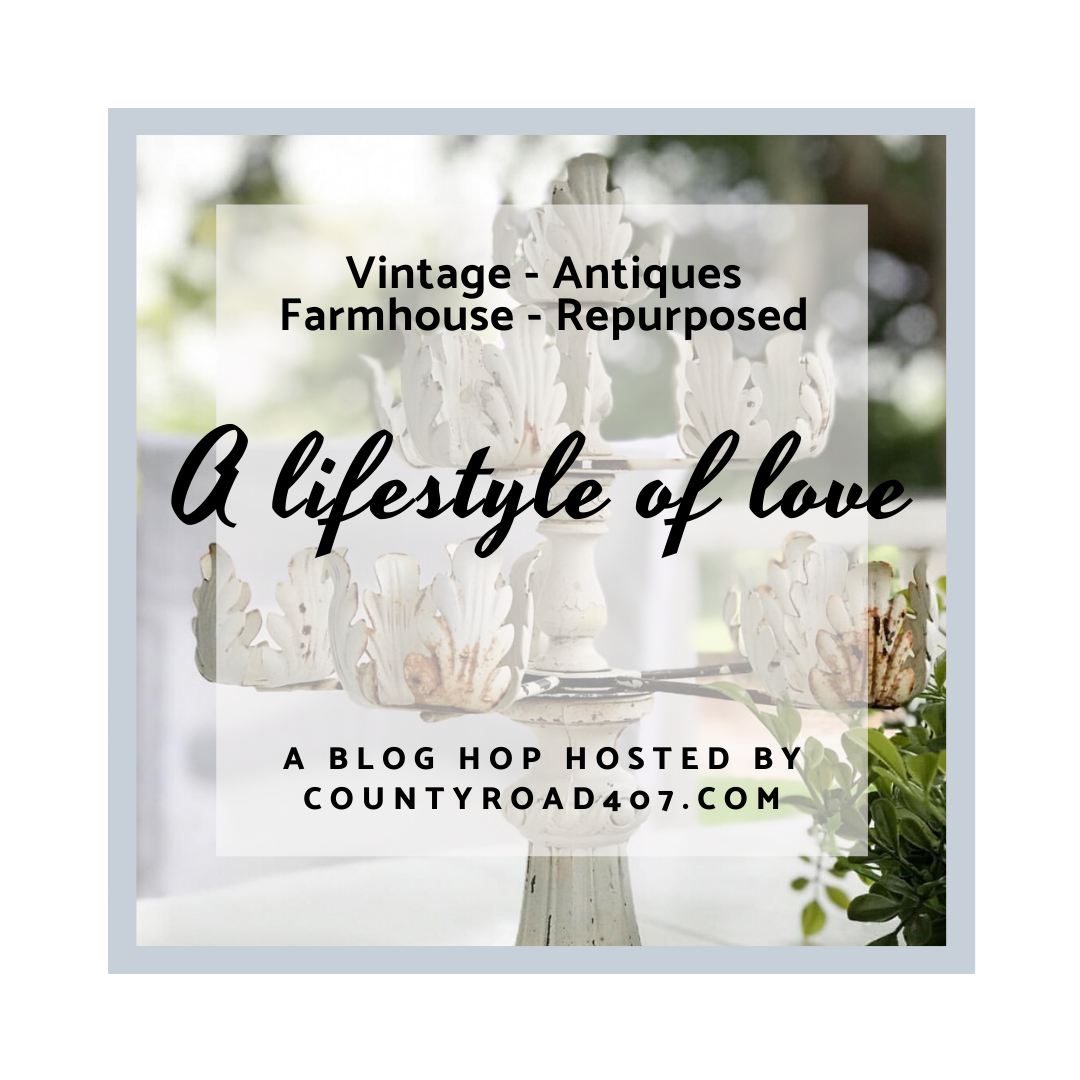 The theme this month is architectural salvage and at the end of my post, you'll find links to the ideas that my blogging friends are sharing. I'm really looking forward to reading what everyone shares!
If you arrived from Decor to Adore, welcome! I love Laura's decorating style.
Touring Black Dog Salvage in Roanoke, Virginia
When Cindy announced that the theme for this month's Lifestyle of Love post was architectural salvage, at first I thought that I wouldn't be able to participate because I don't decorate with architectural salvage in my home.
Then I thought about the best spot in my area for shopping for architectural salvage, Black Dog Salvage in Roanoke, Virginia. You may be familar with Black Dog Salvage through their very popular tv show, Salvage Dawgs on the DIY Network.
Black Dog Salvage is located in a building whose original use was a dry cleaner.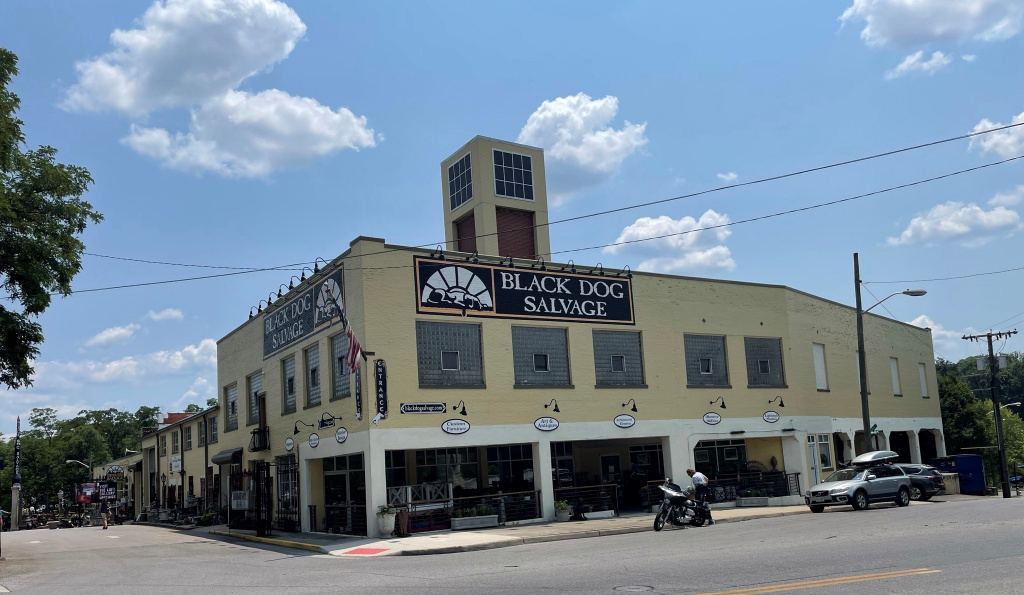 There is interesting things to see both outside and inside at Black Dog Salvage.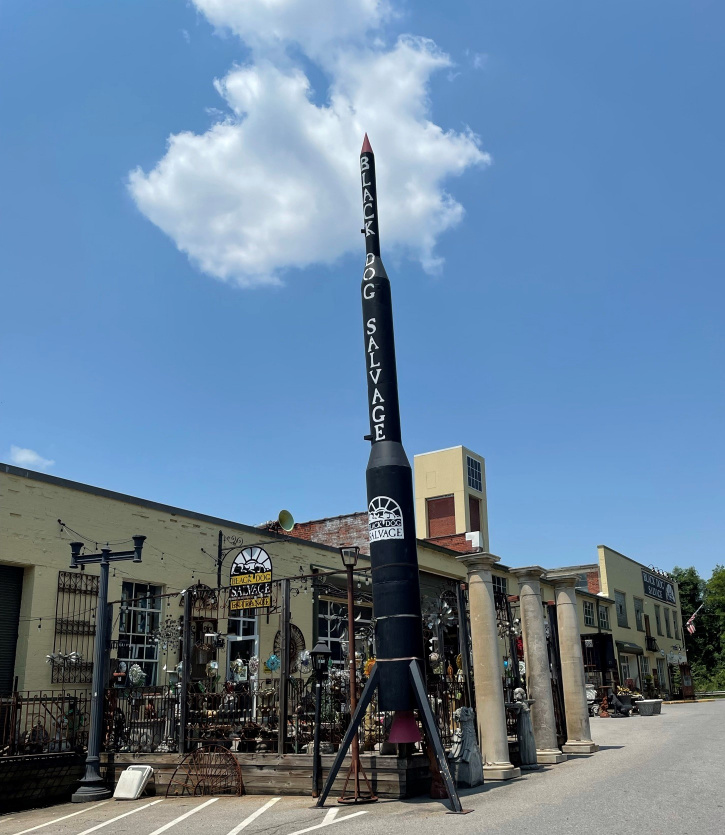 When you enter, the first thing you see is this. If you are lucky, Molly Mae, the current Black Dog Salvage mascot will be waiting to greet you. Molly Mae wasn't there the day we visited.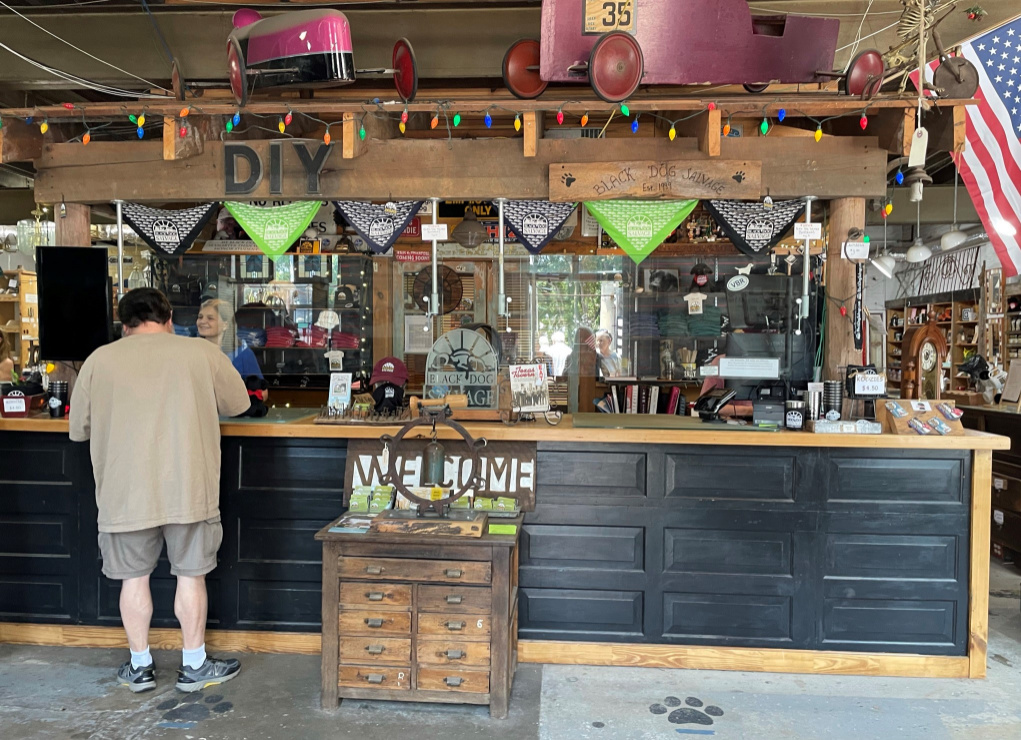 Architectual Salvage
There is so much to see and enjoy at Black Dog Salvage. If you appreciate old things, this is the place for you.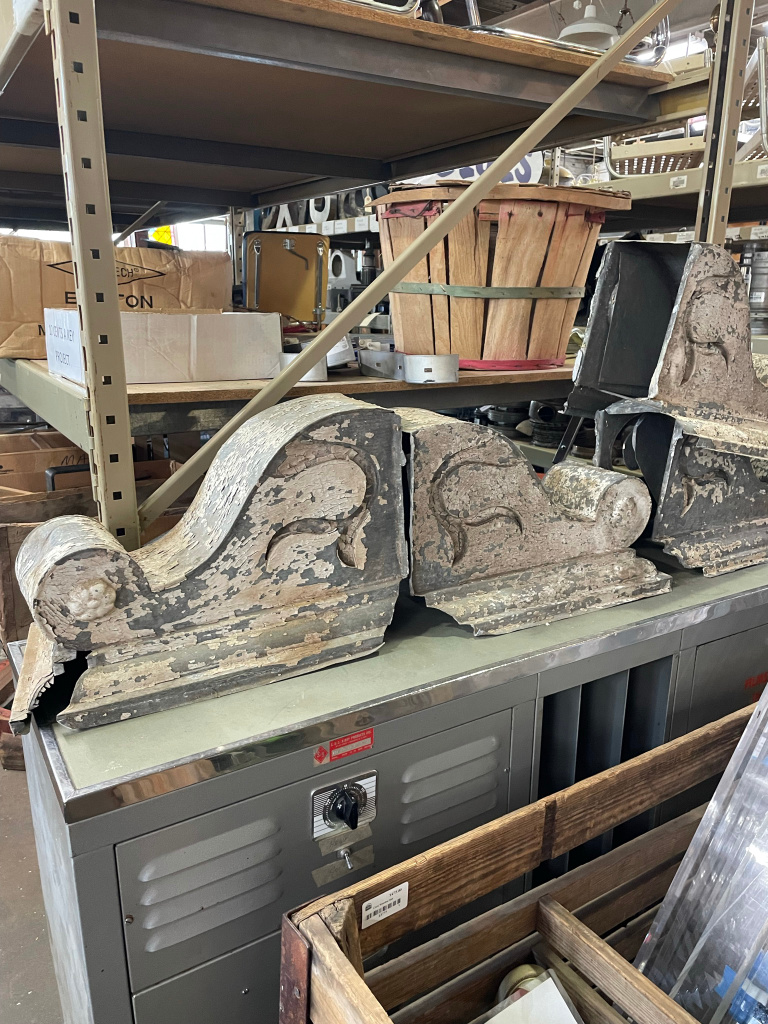 I recently visited Black Dog Salvage with my mom and cousin, Susan, and we had the best time looking at all of the wonderful things for sale.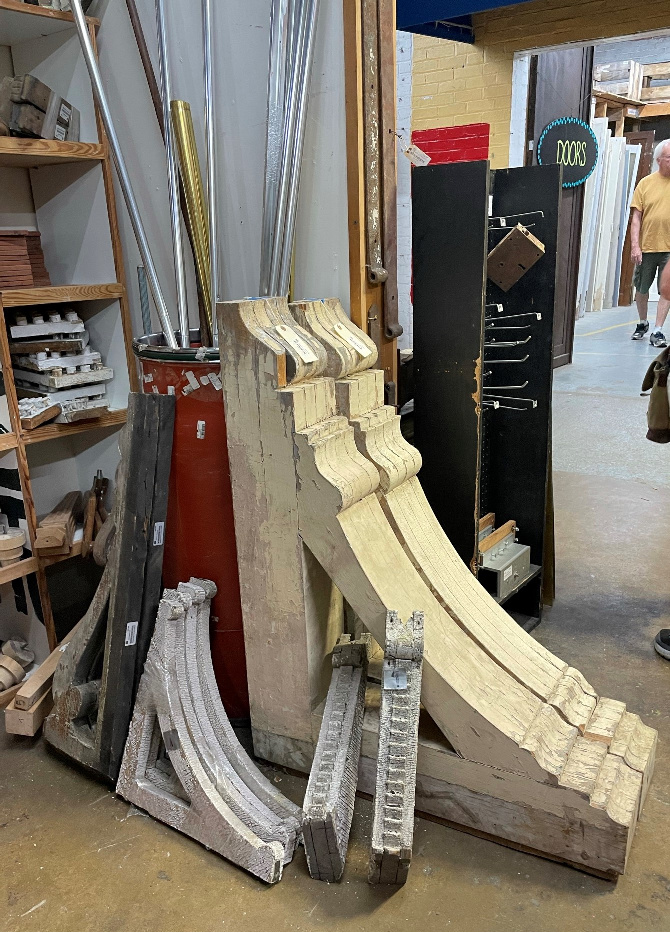 This is a antique Chinese farmhouse transom.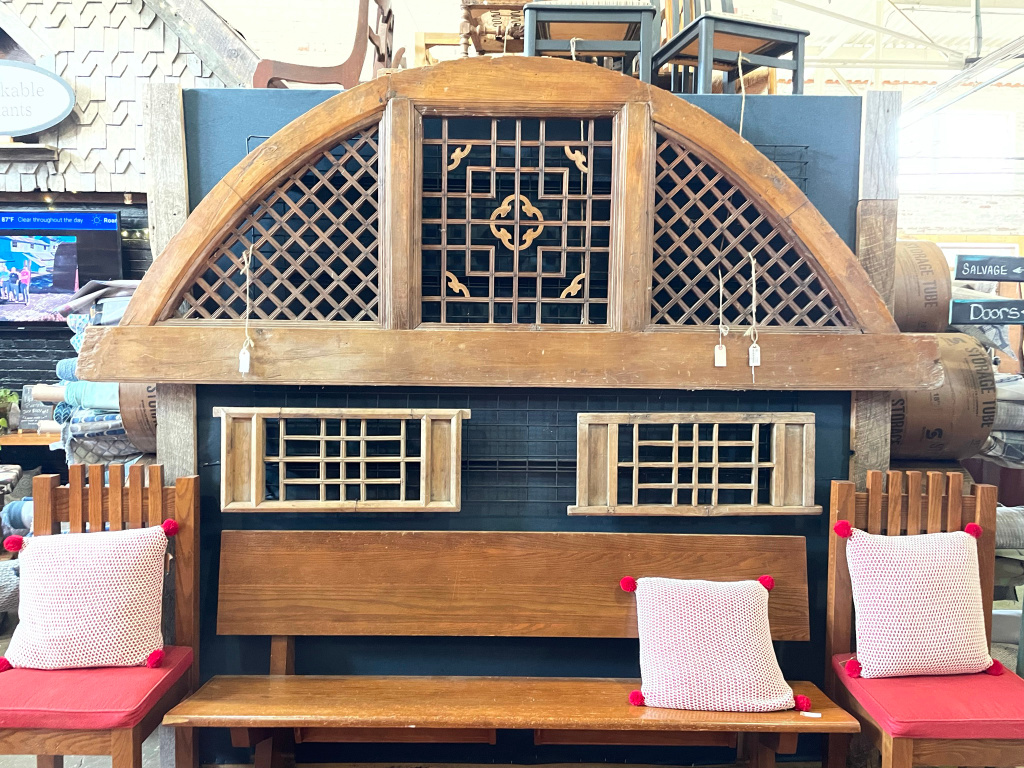 Things are for sale both outside and inside.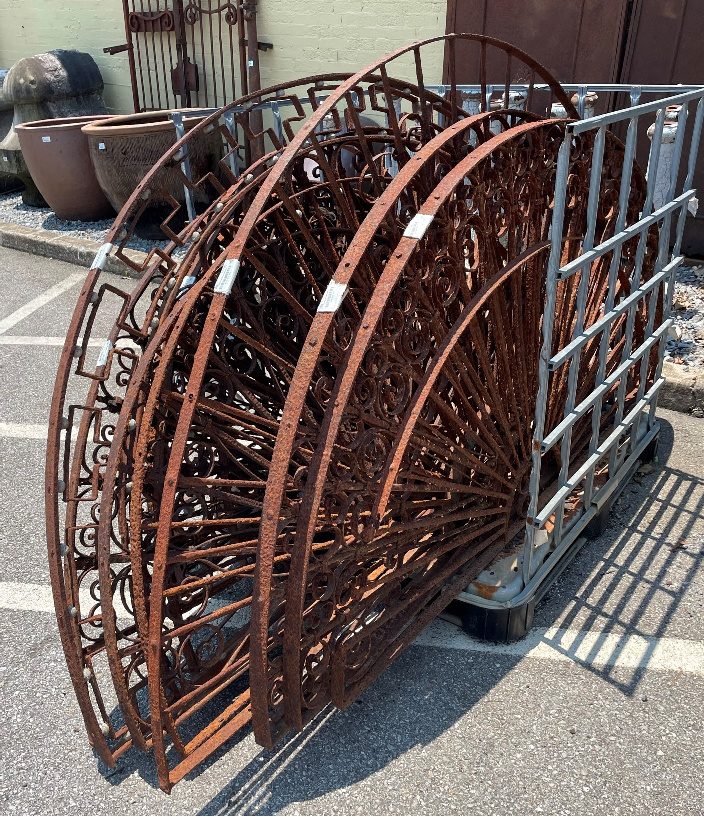 Lighting
It take a while to see everything because you have to look up as well as all around to see everything.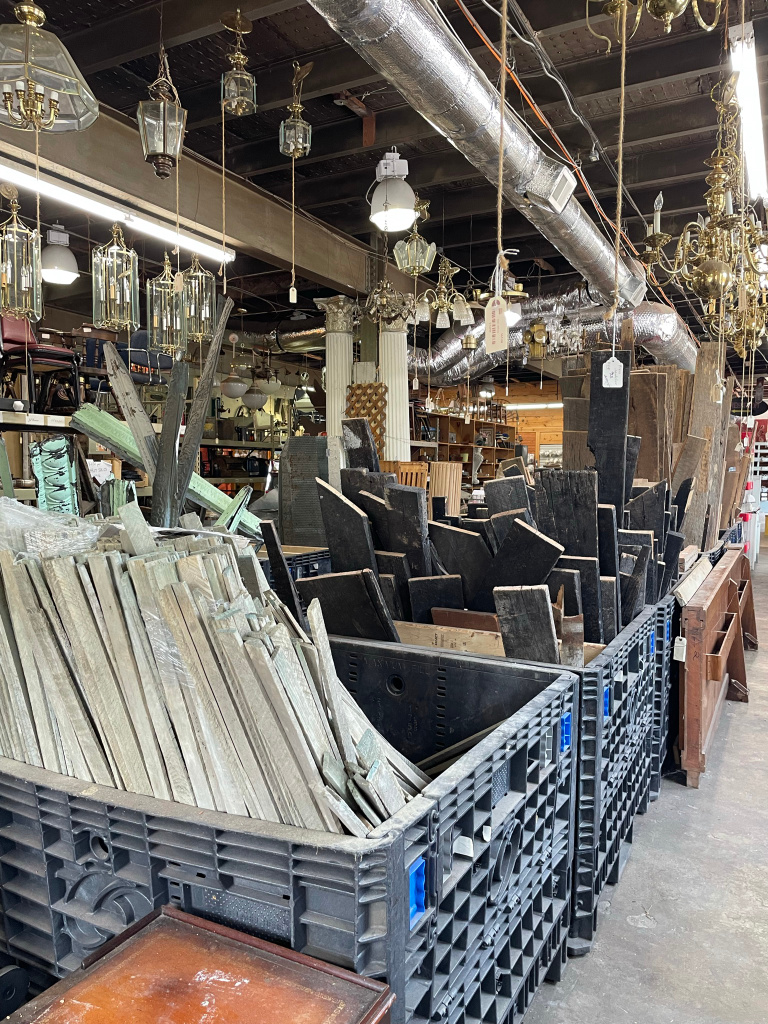 Mantels
There is a gigantic selection of gorgeous mantels for sale.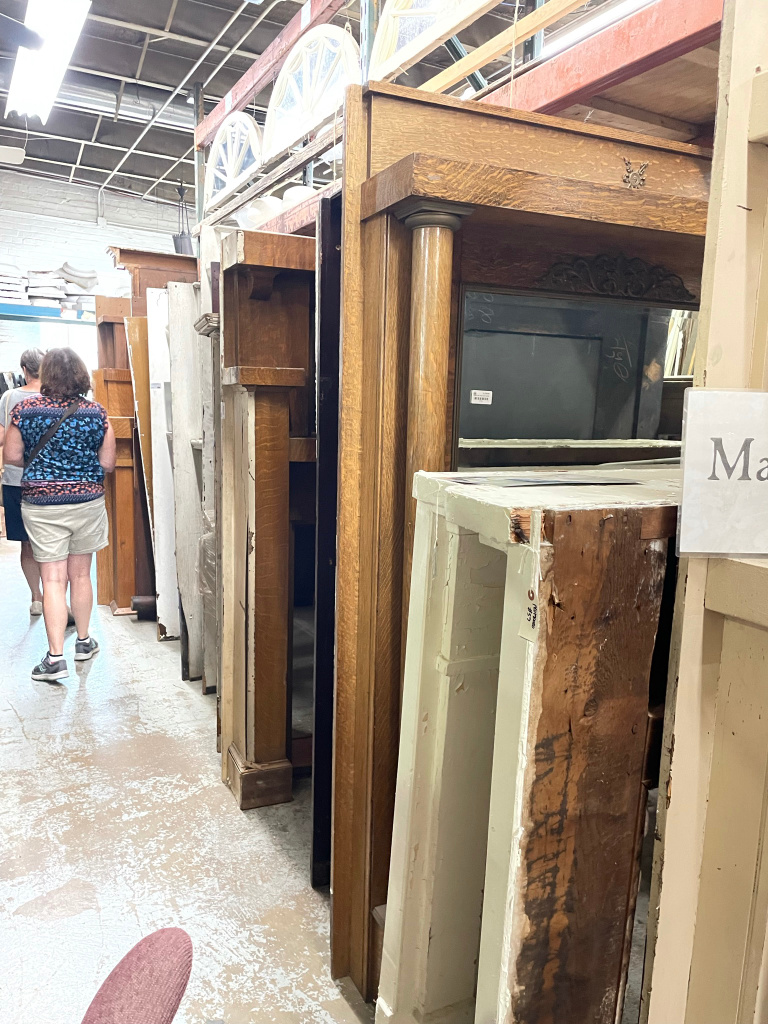 We all agreed that we wouldn't want to dust this one.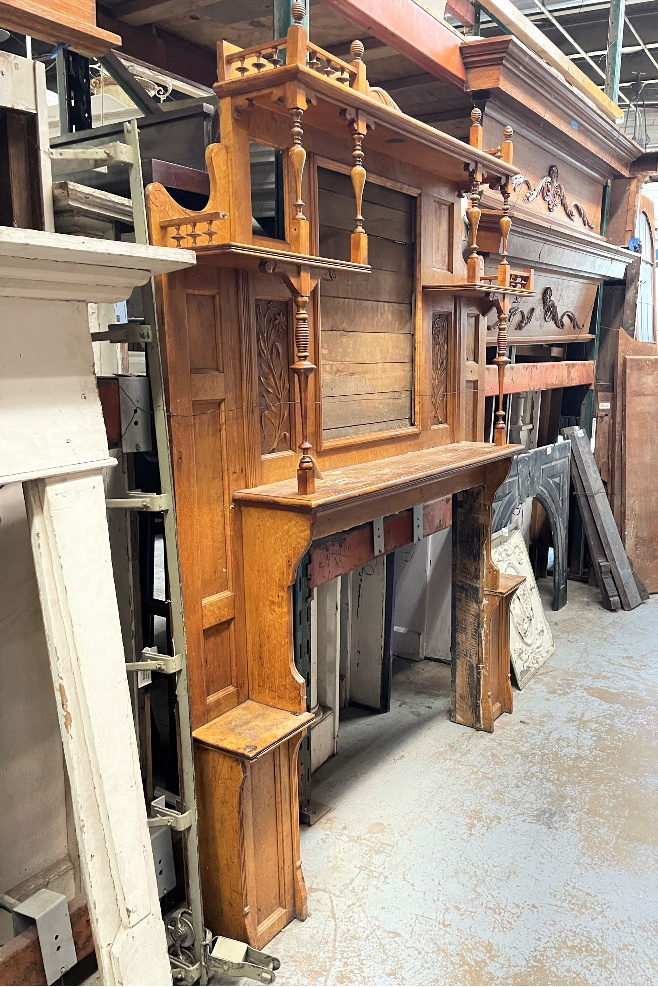 I love that these old beauties will be given a new life and didn't get thrown in the dump.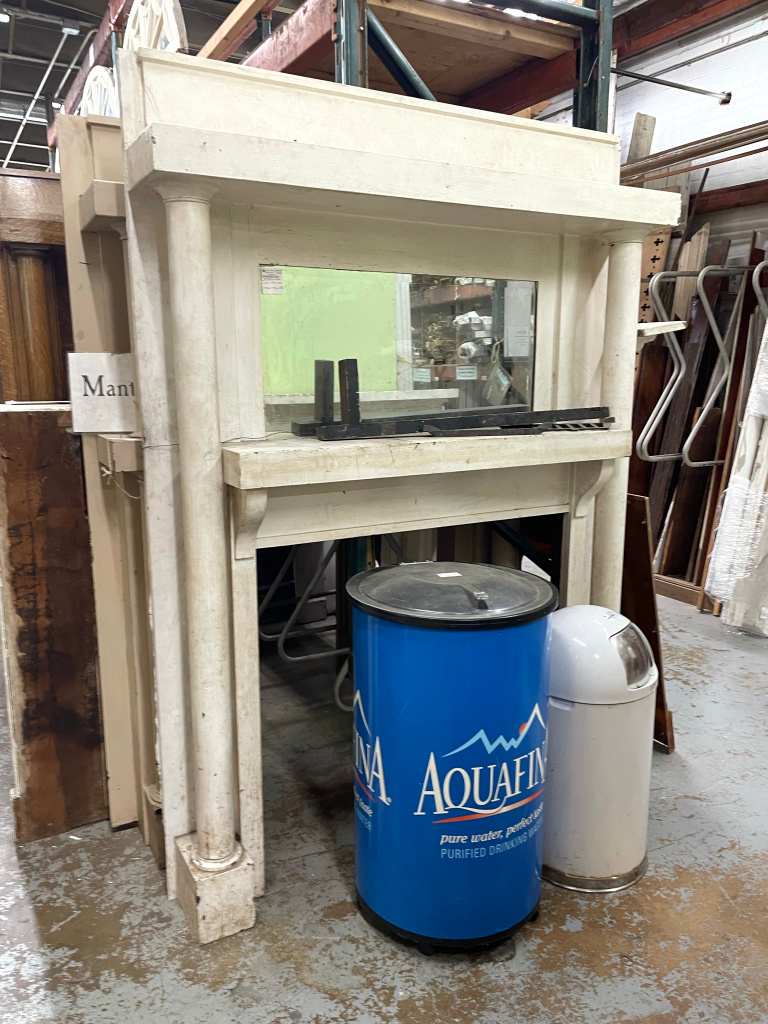 Sinks
If you are in the market for an antique sink or tub, there's a nice selection.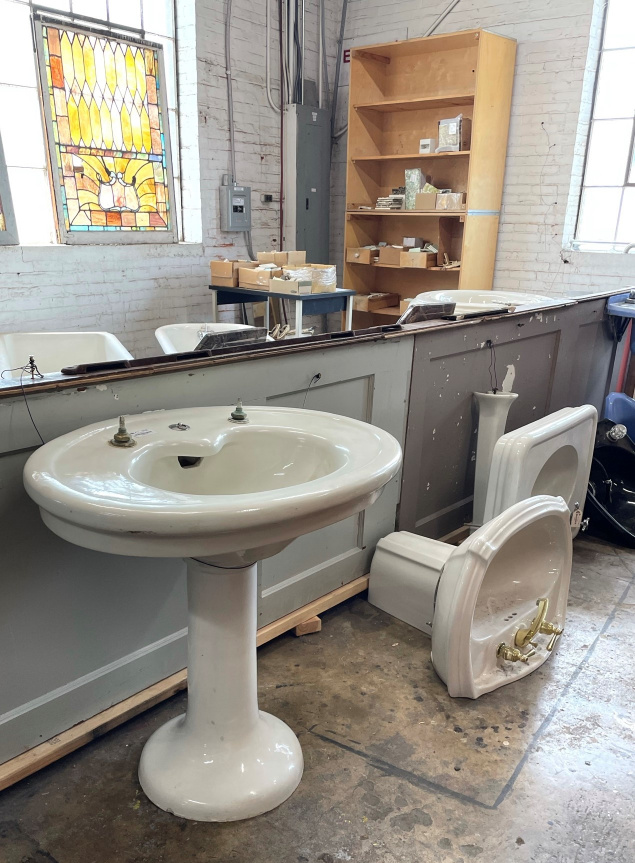 Lighting
Mama saw lot of lights that would look wonderful in her 1912 home.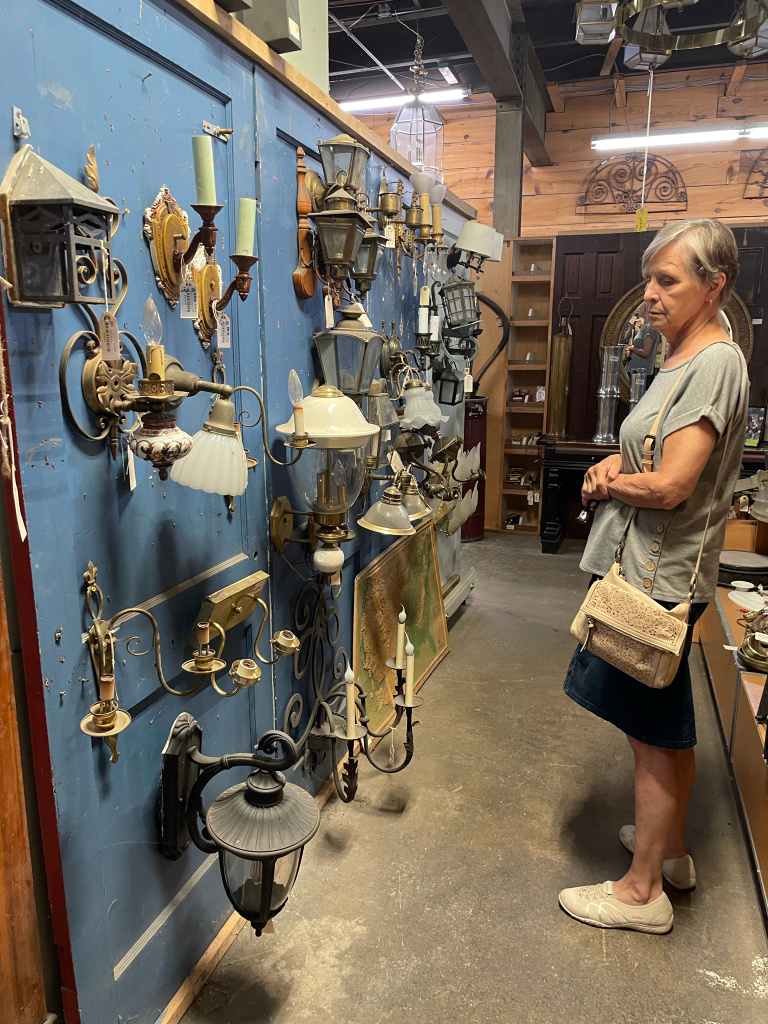 Mama, Susan, and I prefer antique lamps to modern lamps. We enjoyed looking at the vintage lamps for sale.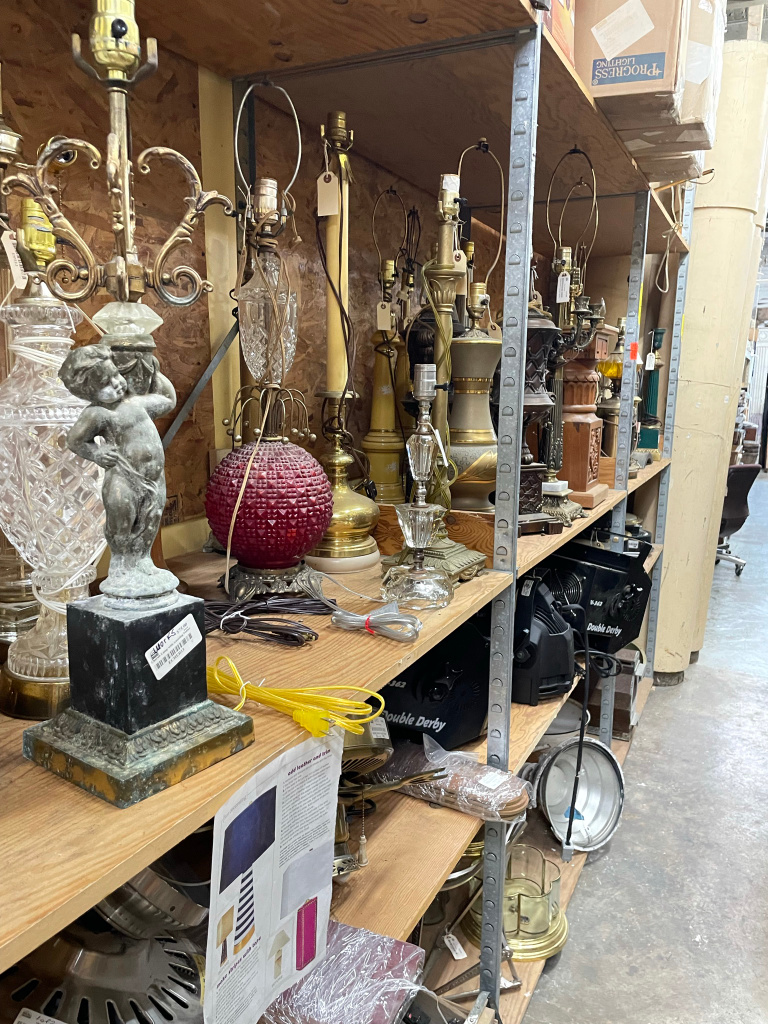 We especially liked these two.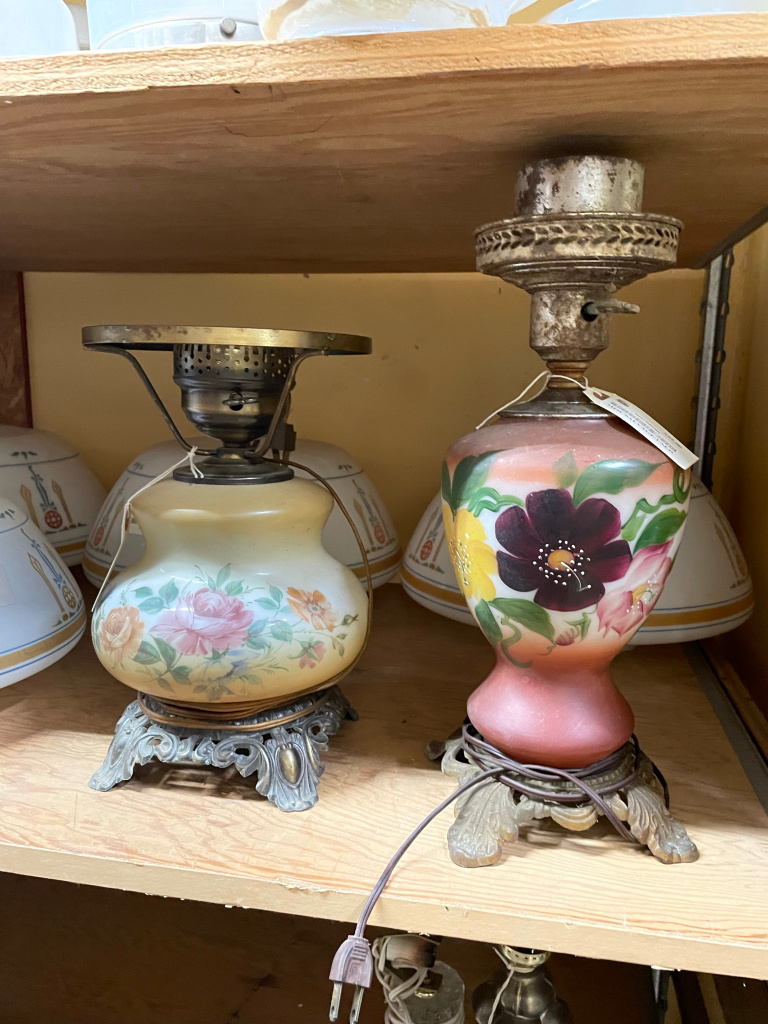 This crazy lamp shade is made from zip ties.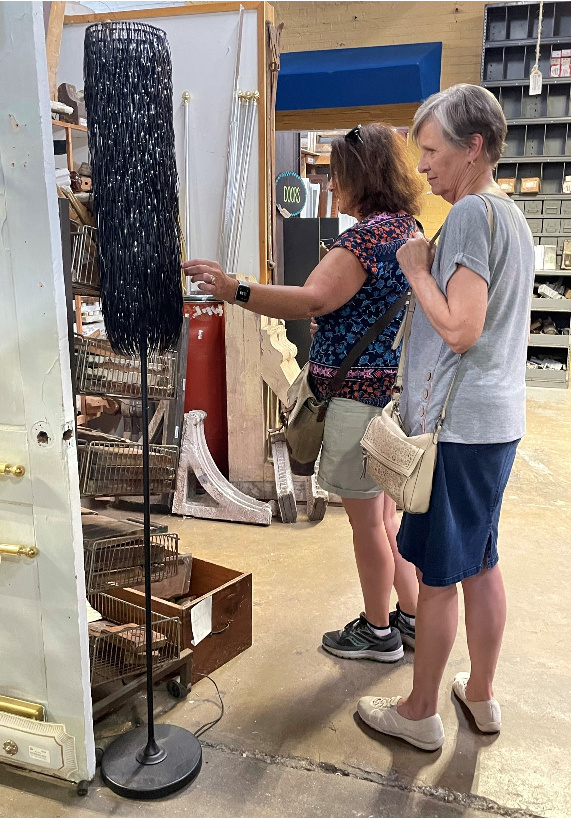 There are also new industrial style lamps for sale.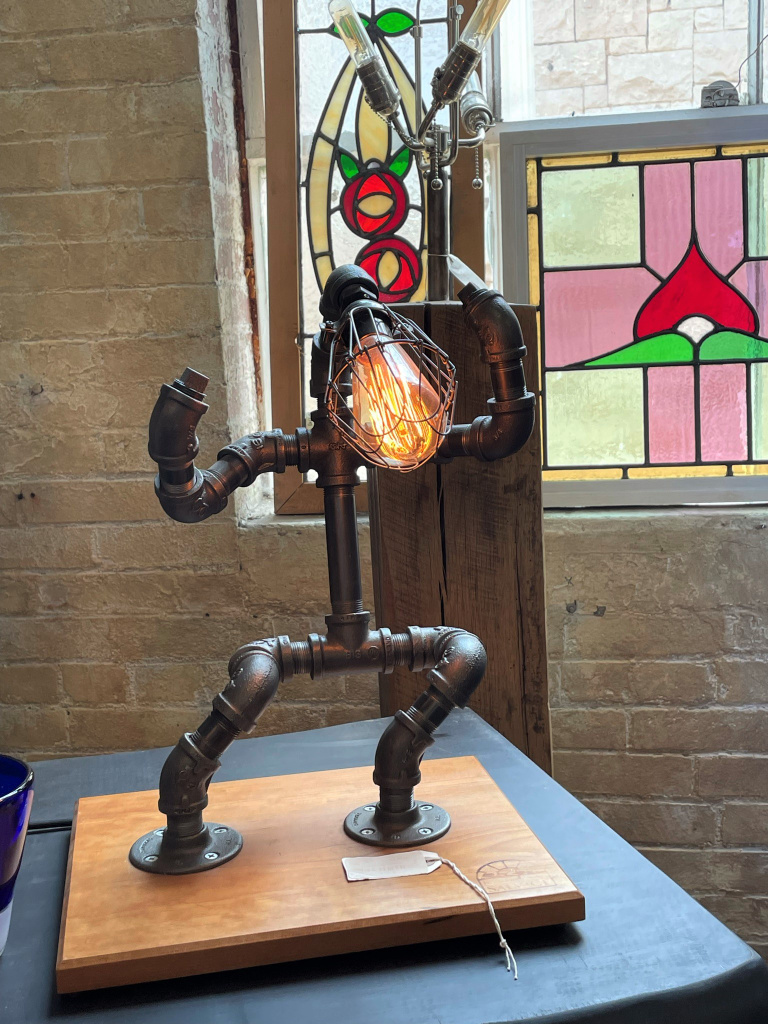 Stained Glass
If you love stained glass, Black Dog Salvage has an amazing amount for sale.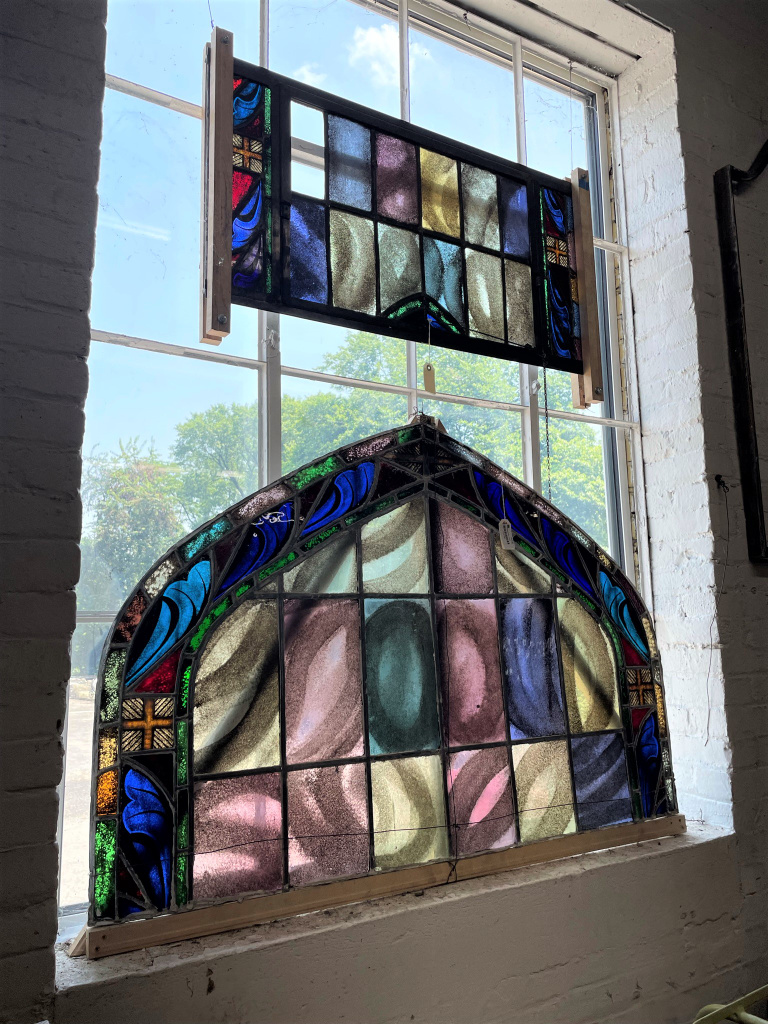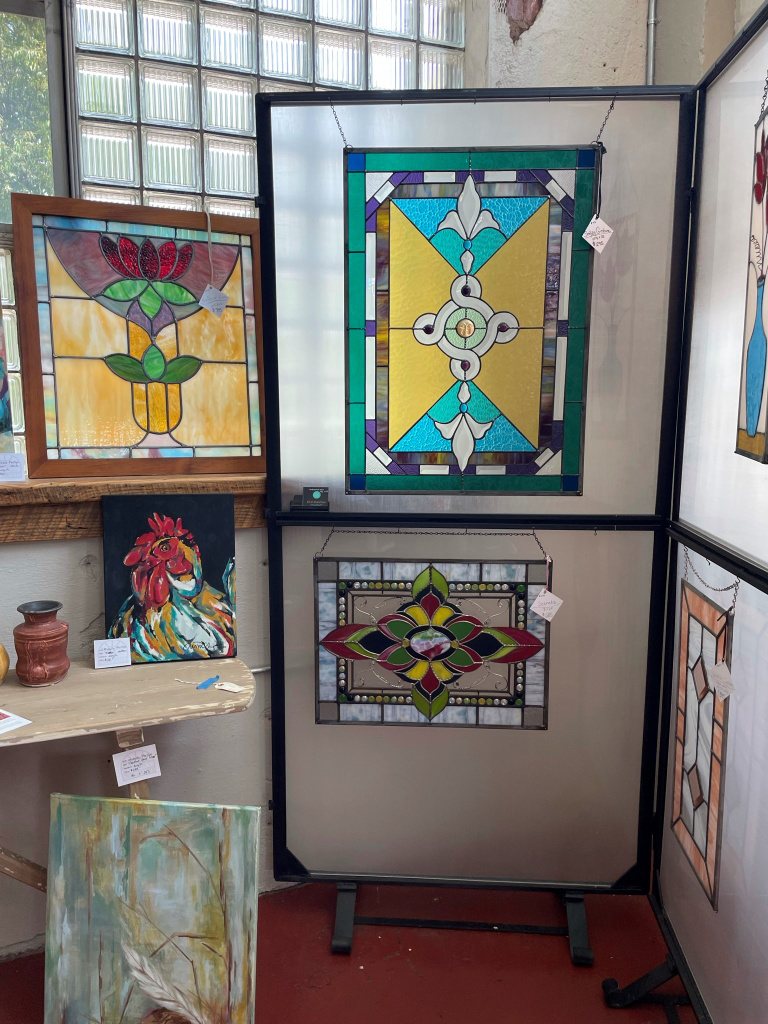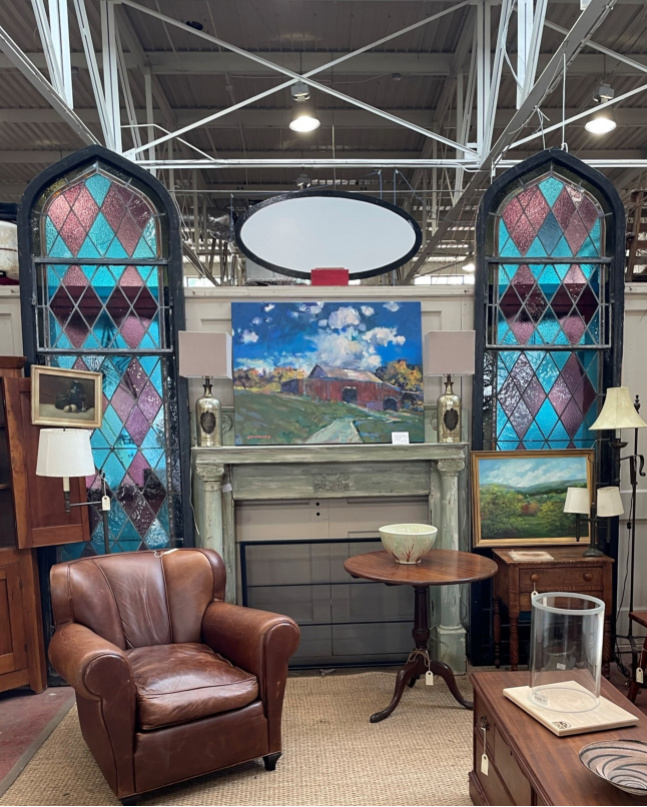 Architectural Salvage from James Madison University
These enormous double doors were salvaged from Wilson Hall at JMU.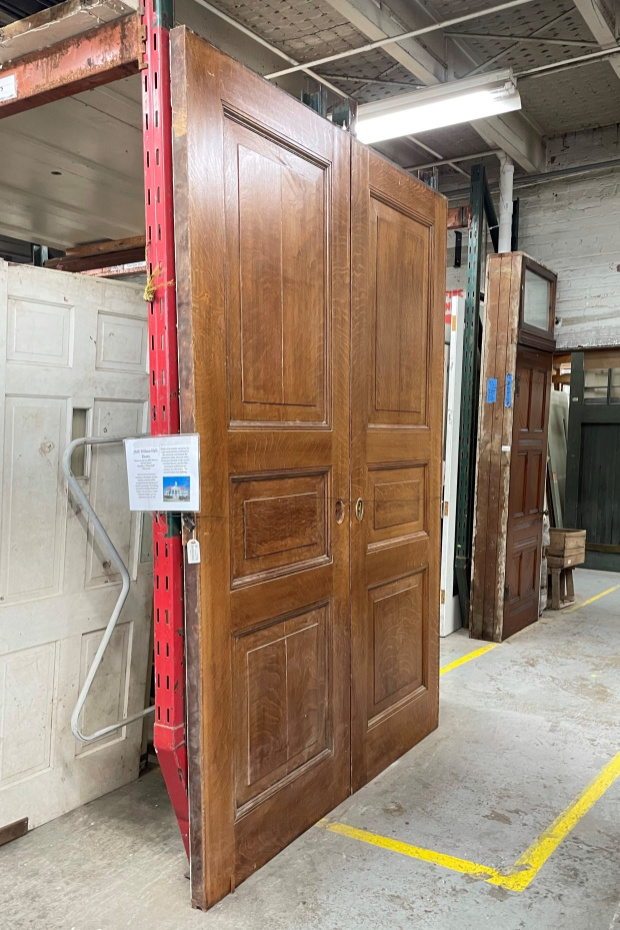 Mama is a JMU graduate, so she was especially interested in these doors.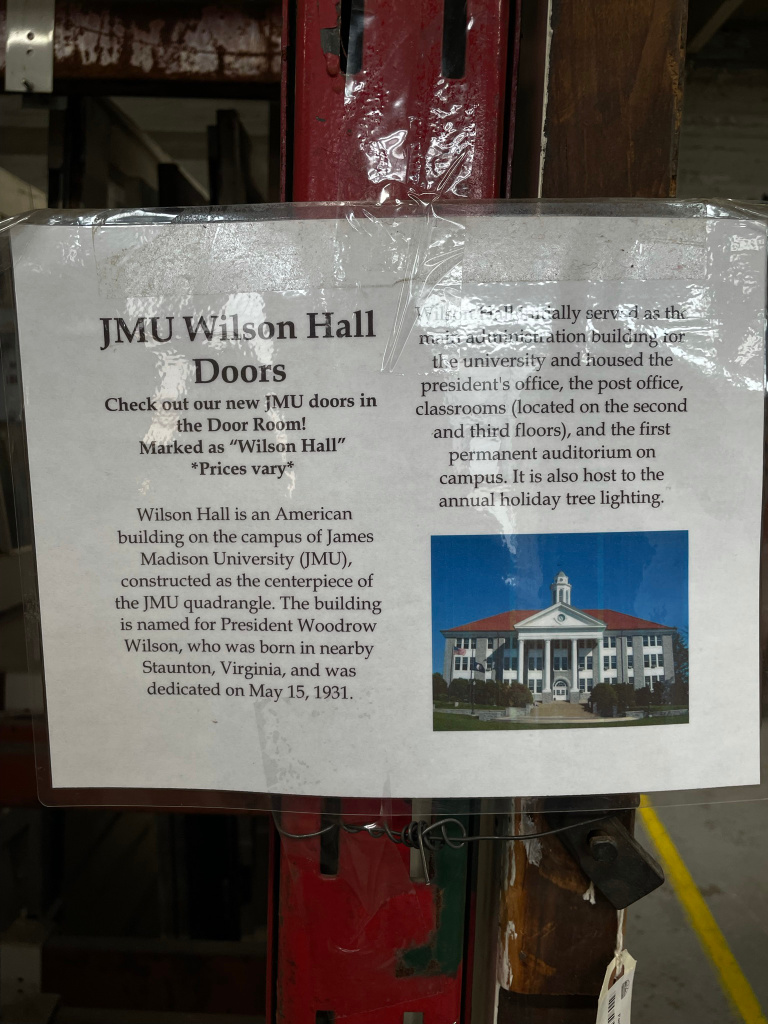 This cabinet was also salvaged from JMU.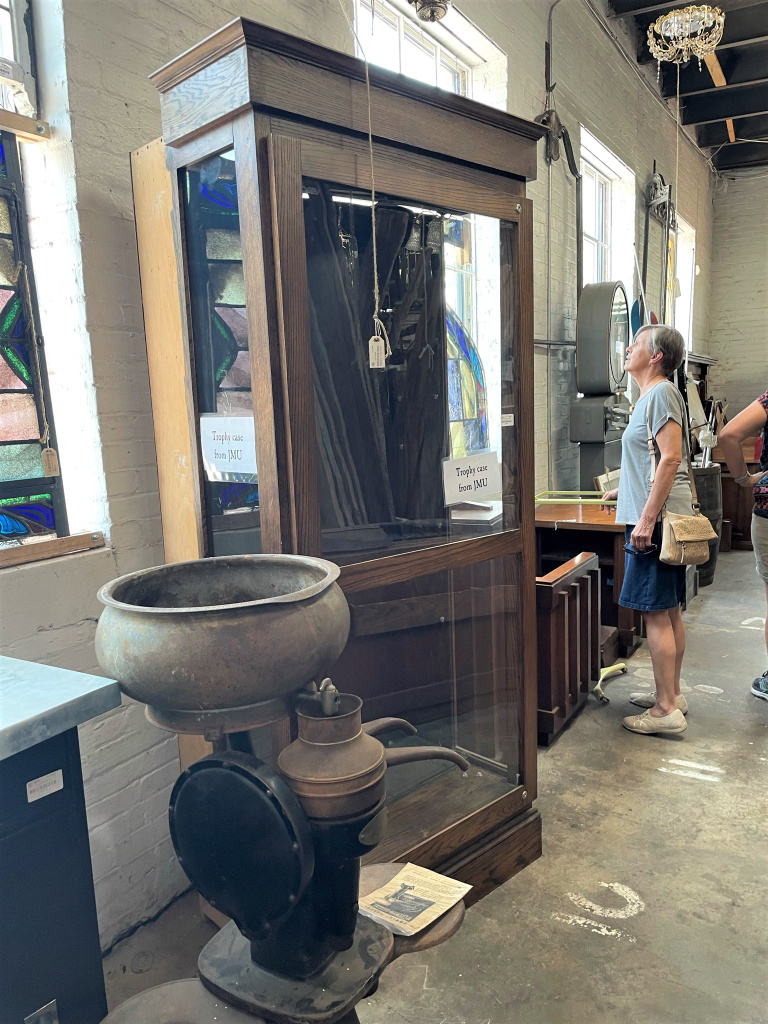 Vintage Kitchens
Susan, Mama, and I loved this kitchen set because it was just like the kitchen that Mama grew up with.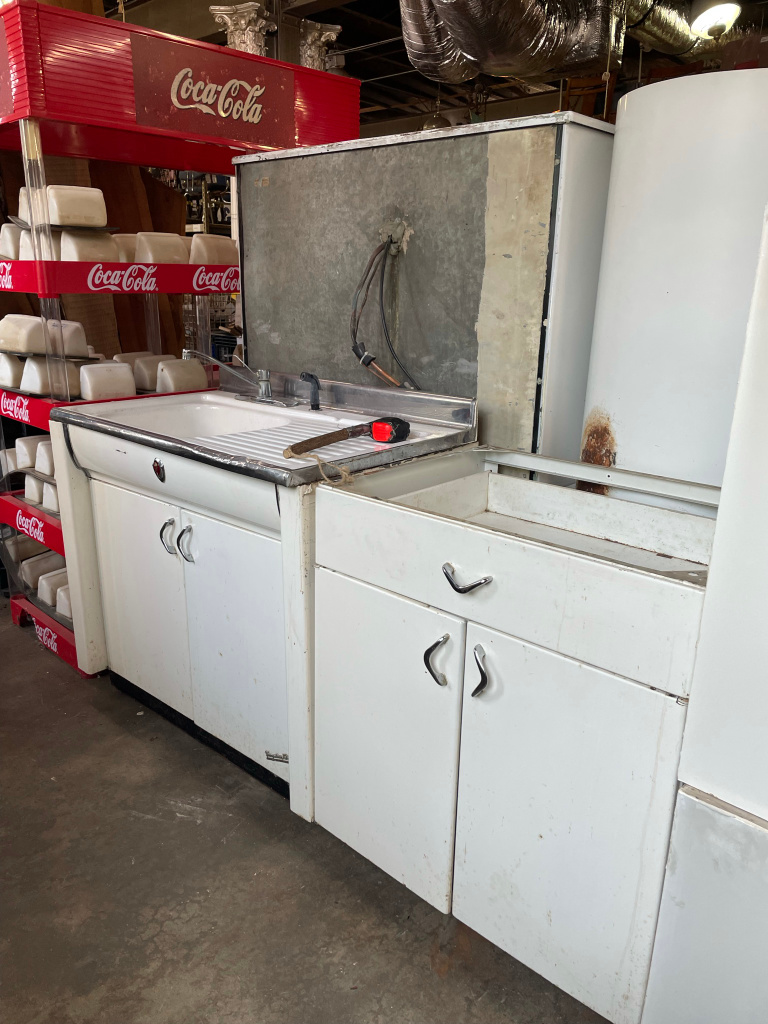 Jukebox
Wouldn't a jukebox be fun to add to a man cave?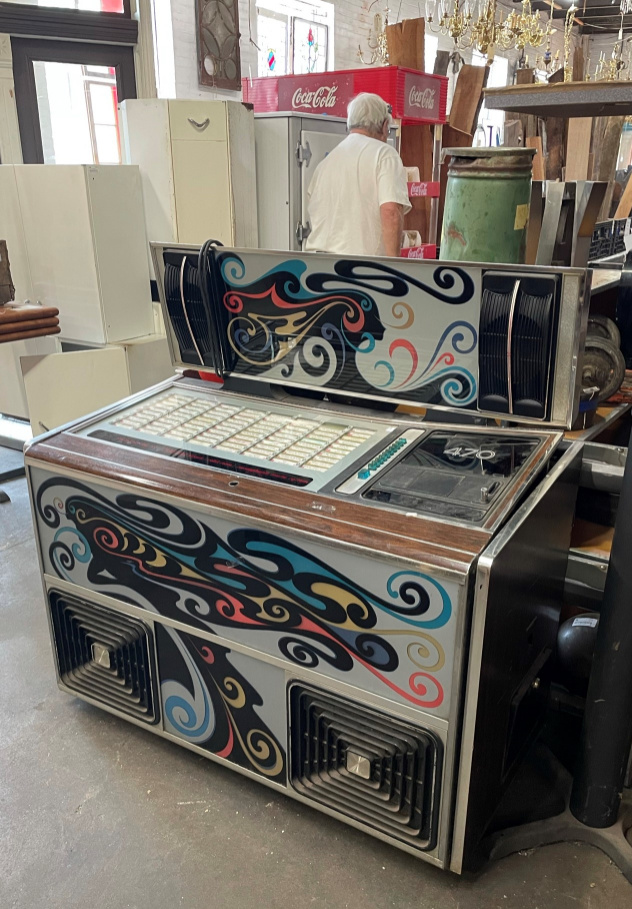 It's always fun to visit Black Dog Salvage!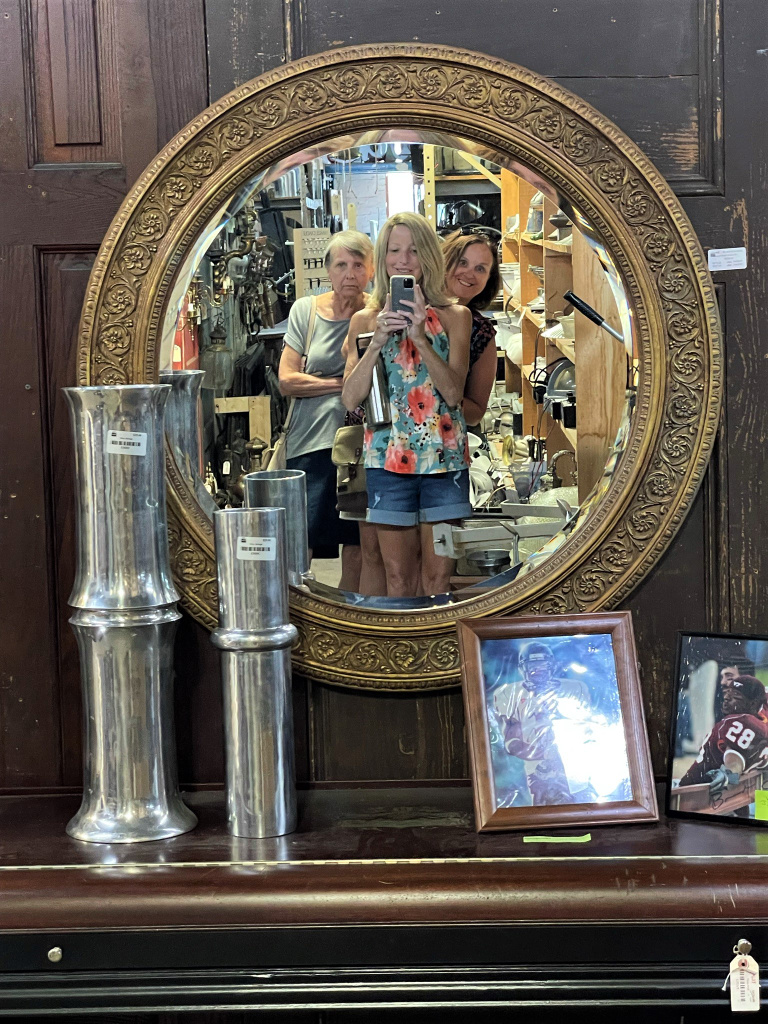 The Stone House at Black Dog Salvage
Beside Black Dog Salvage is a stone house that has been restored. I have a family connection to this home. It was built by my great-great-grandfather, Michael Grosso, who was an Italian stone mason.
Since Grosso was an immigrant, he was not allowed to build a home in the city of Roanoke, so he built his home just outside of the city limits. You can see pictures of Michael Grosso here.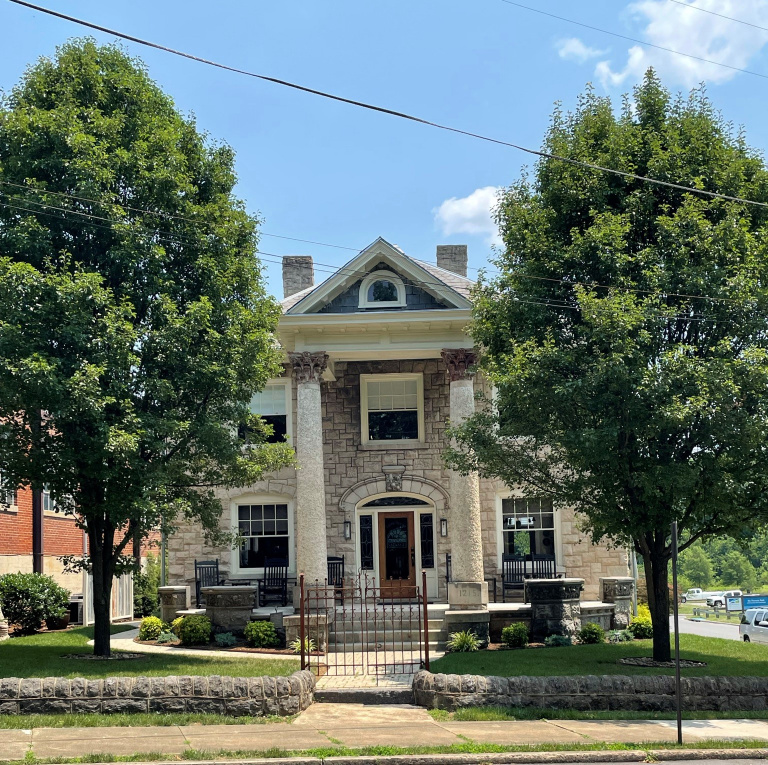 A few years ago Mama, Susan, and my Aunt Judy got to tour this home.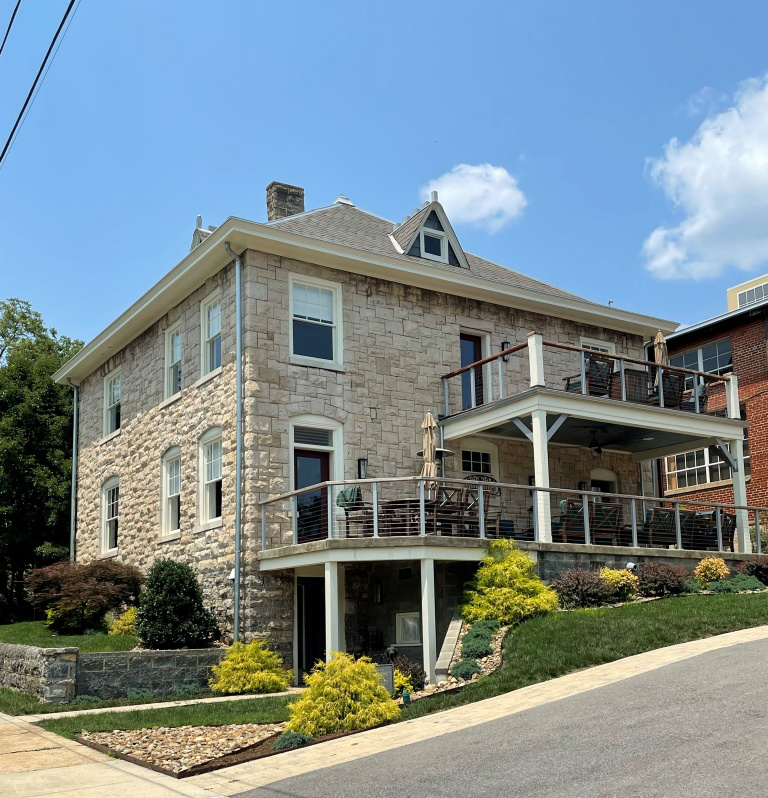 Don't miss taking a virtal tour of The Stone House at Black Dog Salvage and also seeing pictures of the process of its renovation.
What We Purchased
Susan, Mama, and I didn't leave Black Dog Salvage empty-handed!
Susan scored these beautiful hunt scene candle holders.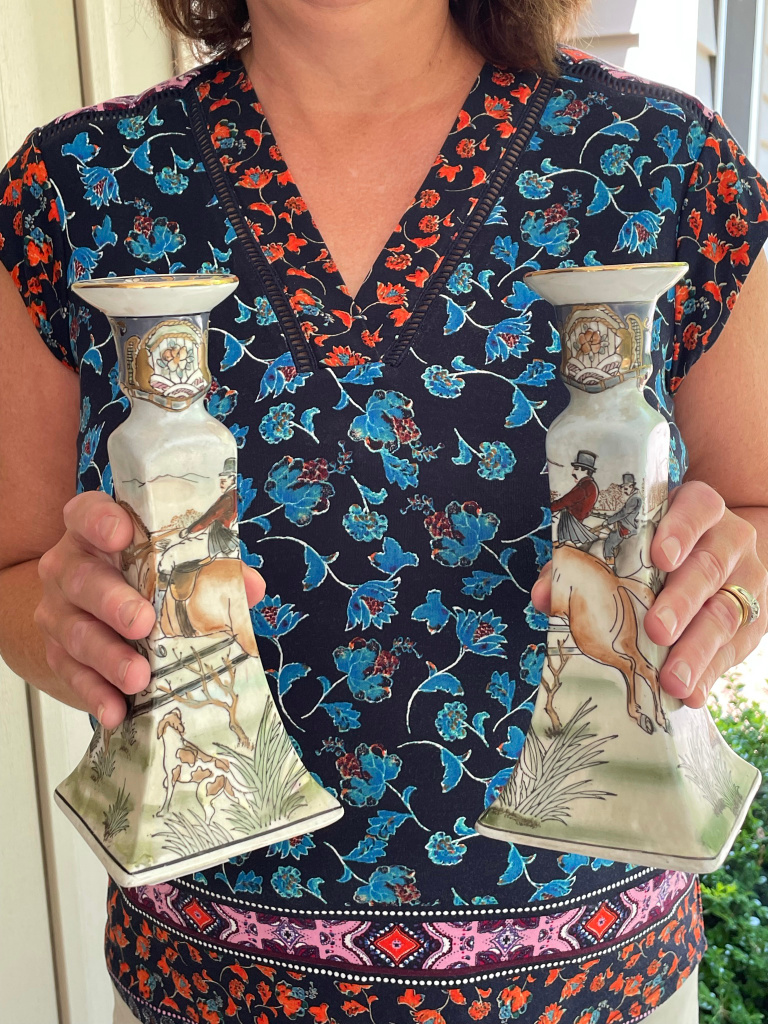 Susan also scored this vintage Good Luck print by Edward Gross Company, New York.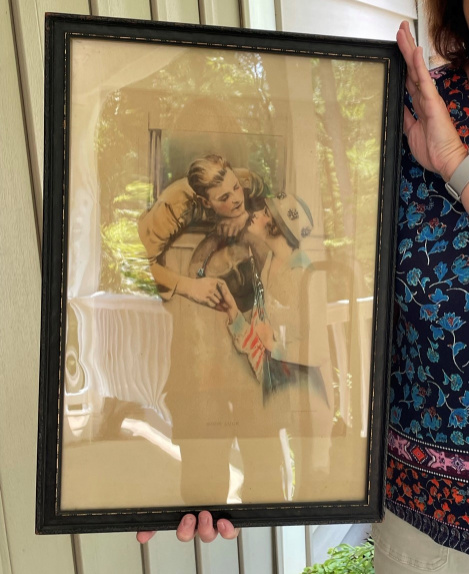 I scored an antique chandelier that I'm going to hang in our breakfast room. It's the glass one in the middle. I can't wait to clean this up and rewire it so I can start to enjoy it.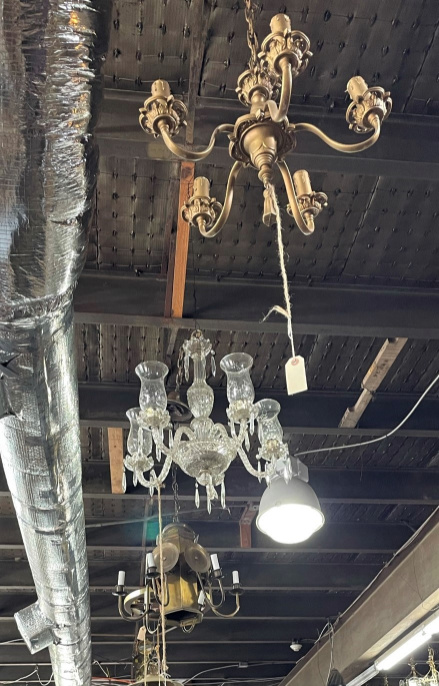 Mama scored a vintage vase but I didn't get a picture of it.
I hope you enjoyed this tour of Black Dog Salvage!
If you are hopping in order, next on the tour is Coco from The Crowned Goat. Coco is a talented decorator and I truly enjoy every post that she shares.
More Architectural Salvage Posts to Enjoy
Click on the links below to see the china cabinets that my friends are sharing.