Sharing My St. Patrick's Day Pillows on TV!
One of my snow day projects this winter was making St. Patrick's Day pillows. Imagine my delight when Lindee Katdare, host of Daytime Blue Ridge on WSLS in Roanoke, asked me to share my project on her show.
Of course I agreed to be on the show, and headed to Roanoke on Monday to share my project. My friend Suzanne went with me which made the day even more fun.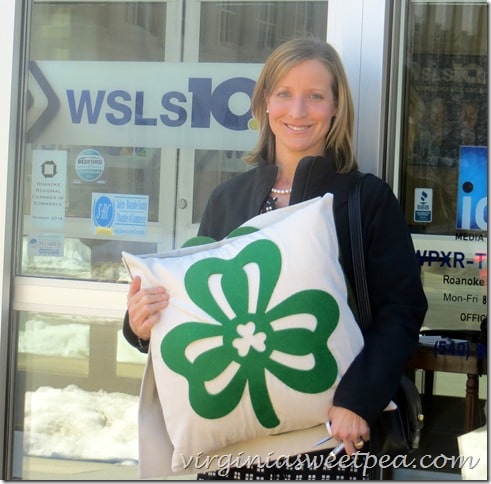 I had never been in a television station and enjoyed being a part of a live show. Lindee and her co-host Natalie Faunce made me feel so comfortable, I honestly felt like I was chatting with two friends when I shared how I made my pillows. Lindee not only hosts a television show, she's a mom of three and writes a blog, The Lindee Tree. I met Lindee last summer when I attended the Haven Conference in Atlanta and it was great to see her again.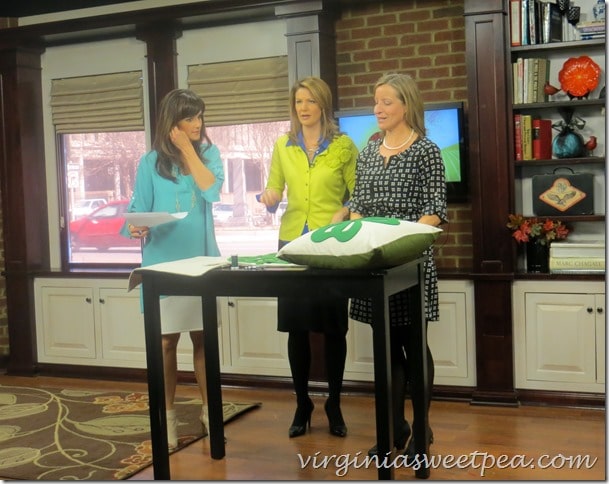 I was nervous but not deathly scared. Since she show was live, I did have a slight fear that I would say something silly but I didn't.
You can watch the segment here:
WSLS 10 NBC in Roanoke/Lynchburg Va
This is the Food Lion kitchen in the WSLS studio. Isn't it pretty? Cory from Playdates and Prescriptions shared her Lucky Charm Treats. I didn't realize it until after the show, but Cory is the daughter of one of my blogging friends, Grammy Goodwill. Isn't that ironic?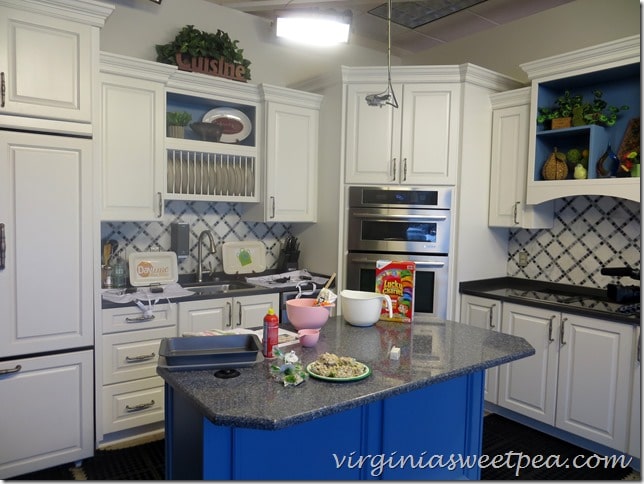 After the show, Suzanne and I went to Black Dog Salvage before heading home. If you watch Salvage Dogs, you know that Black Dog Salvage is the spot for buying architectural elements from homes and businesses from as far away as Missouri. I'll share pictures from this awesome store in another post. In the meantime, enjoy this post from a previous Black Dog visit.
Fun Fact: My great-great grandfather built the house next to Black Dog Salvage. He was an Italian stone mason whose work can be seen in many spots around Roanoke, including The Hotel Roanoke.