A few years ago I scored a beautiful antique mirror at a yard sale at the lake for just $5. This mirror has patiently been waiting in my basement for a makeover and it's finally complete. I love the end result of this antique mirror makeover!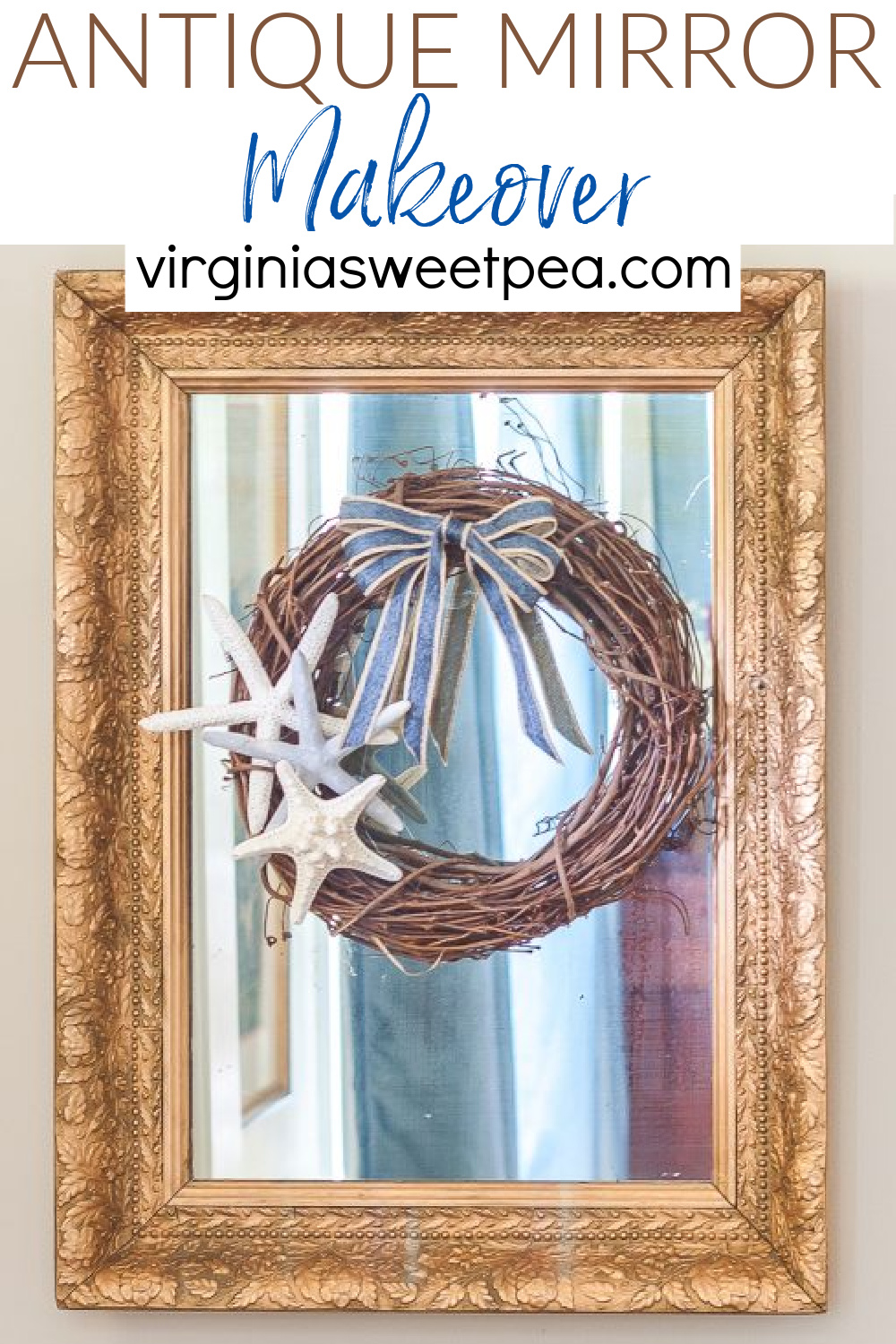 I'm sharing my antique mirror makeover for this month's Thrifty Style Team project hosted by Julie of Redhead Can Decorate.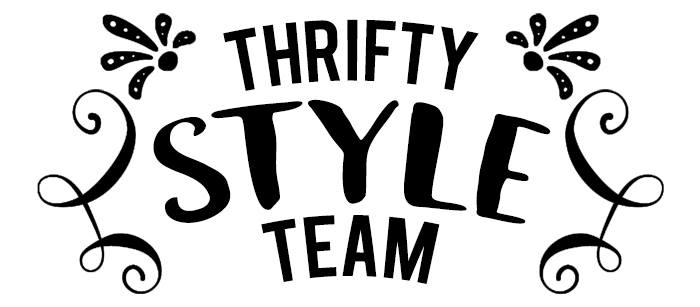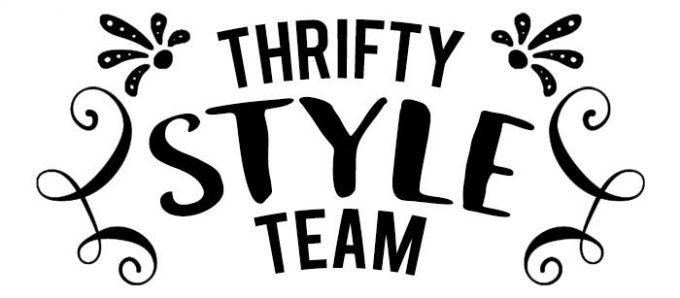 Don't miss all of the other projects shared this month! You'll find links to visit each project at the end of this post.
Antique Mirror Makeover
I do not often go to yard sales but there is one house at the lake that is a must-stop if I see a yard sale sign. I instantly fell in love with this antique gold-framed mirror.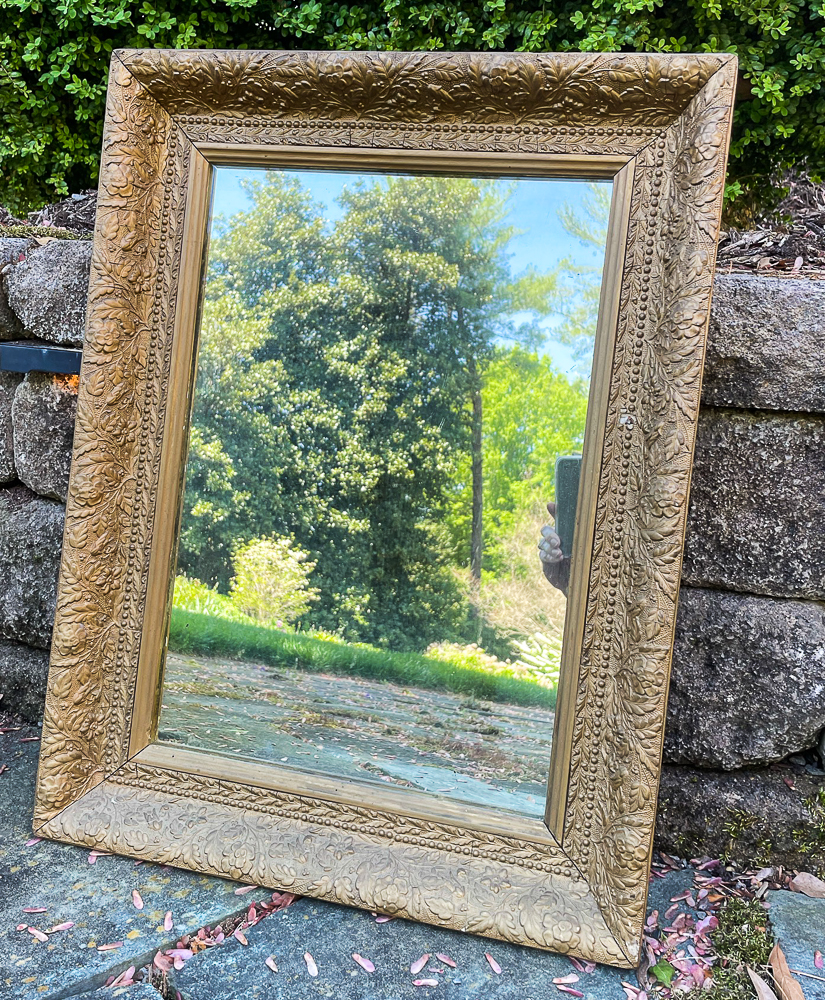 Giving the Antique Frame an Update
To update the frame, I started by removing the mirror from the frame and gently cleaning it.
I then got out my supplies, latex gloves and Rub 'n Buff in Antique Gold.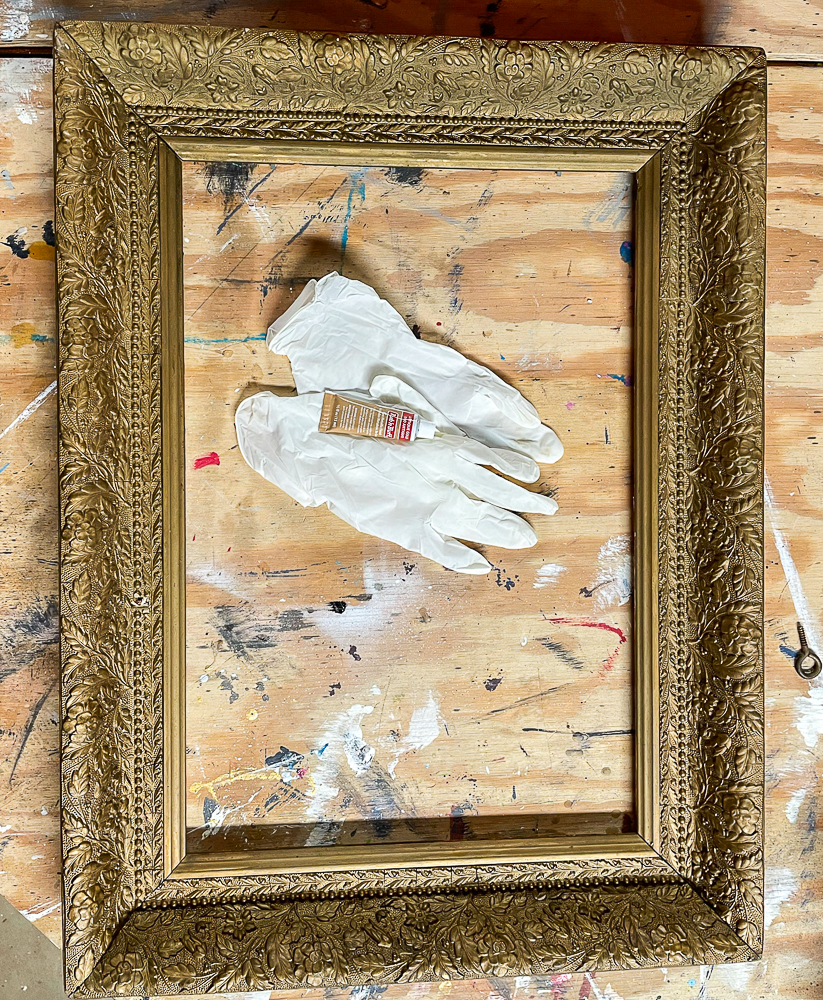 Rub 'n Buff is the easiest product to use and it instantly gives whatever you are using it on a beautiful updated look.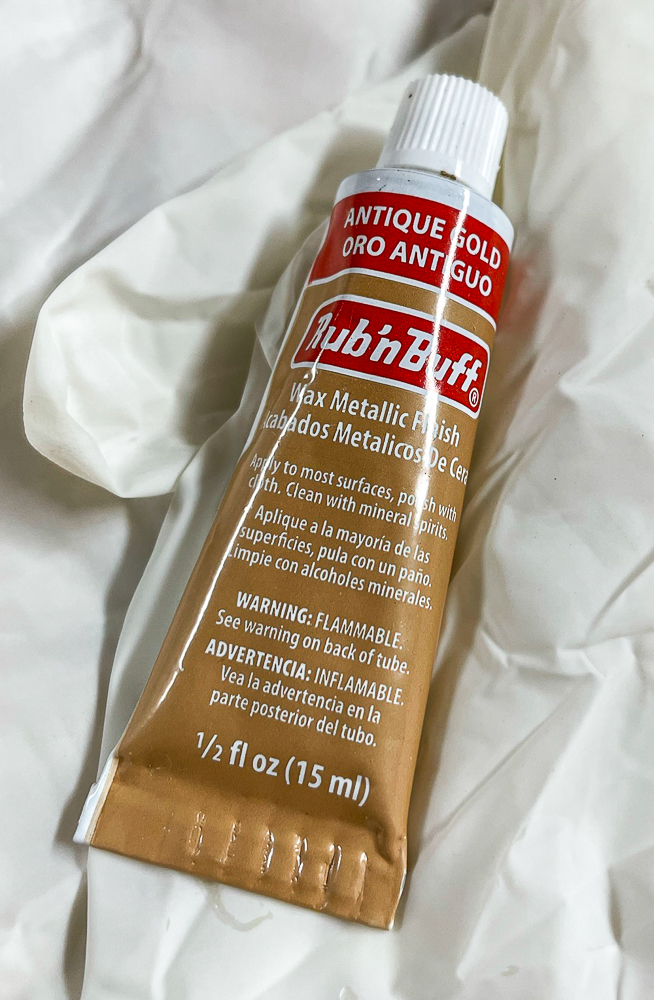 I usually wear latex gloves when applying Rub 'n Buff but I also sometimes apply it with a scrap piece of t-shirt.
Beware that Rub 'n Buff will stain your finger as you apply it but it is easily cleaned off with mineral spirits of GoJo hand cleaner.
To apply the Rub 'n Buff, squirt a small amount onto your finger or cloth and rub it onto the frame.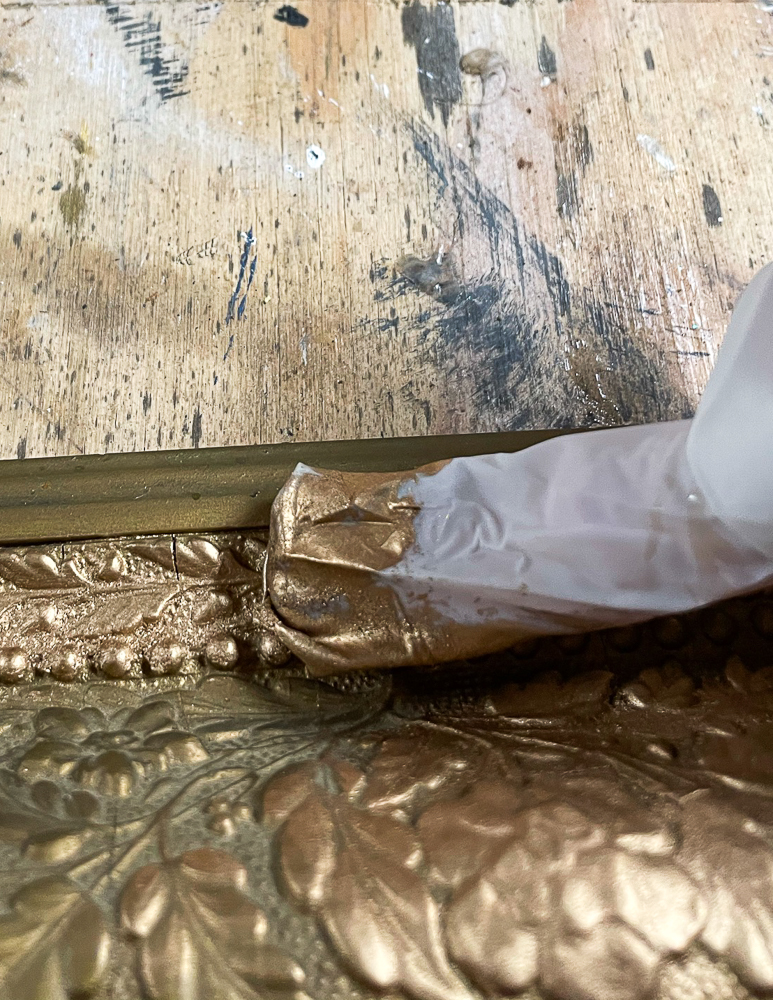 It was so much fun to see the dull surface transformed into a beautiful shiny gold one.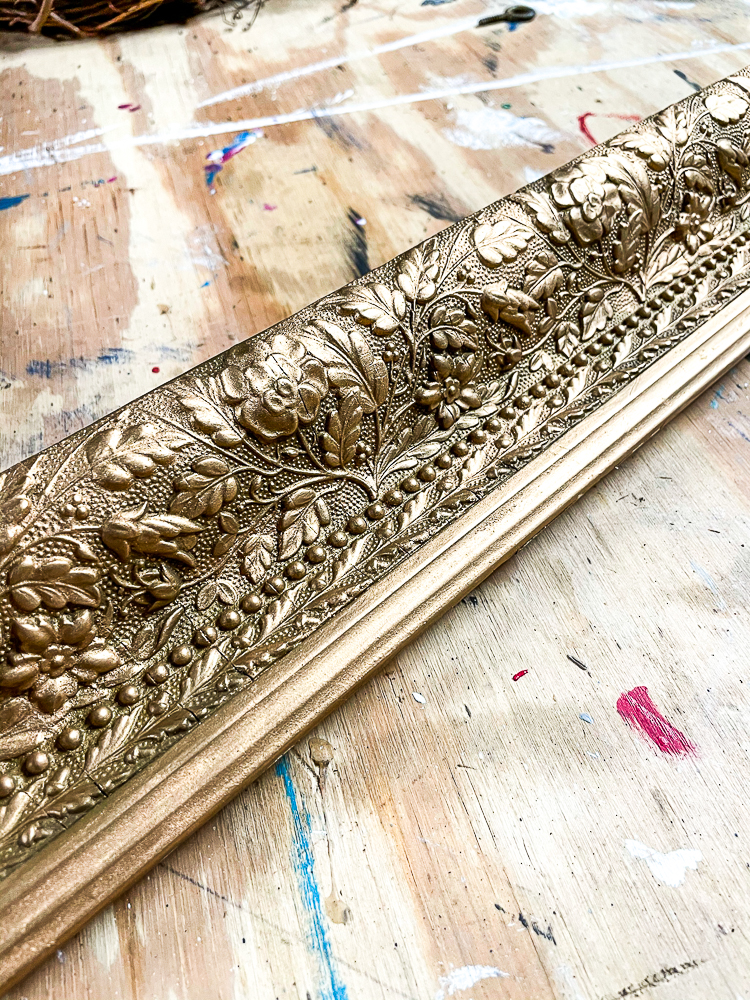 After the Rub 'n Buff is applied and has dried, use an old t-shirt to buff it to bring out the shine.
Reassemble the Mirror
This antique mirror is quite heavy thanks to its super thick mirror.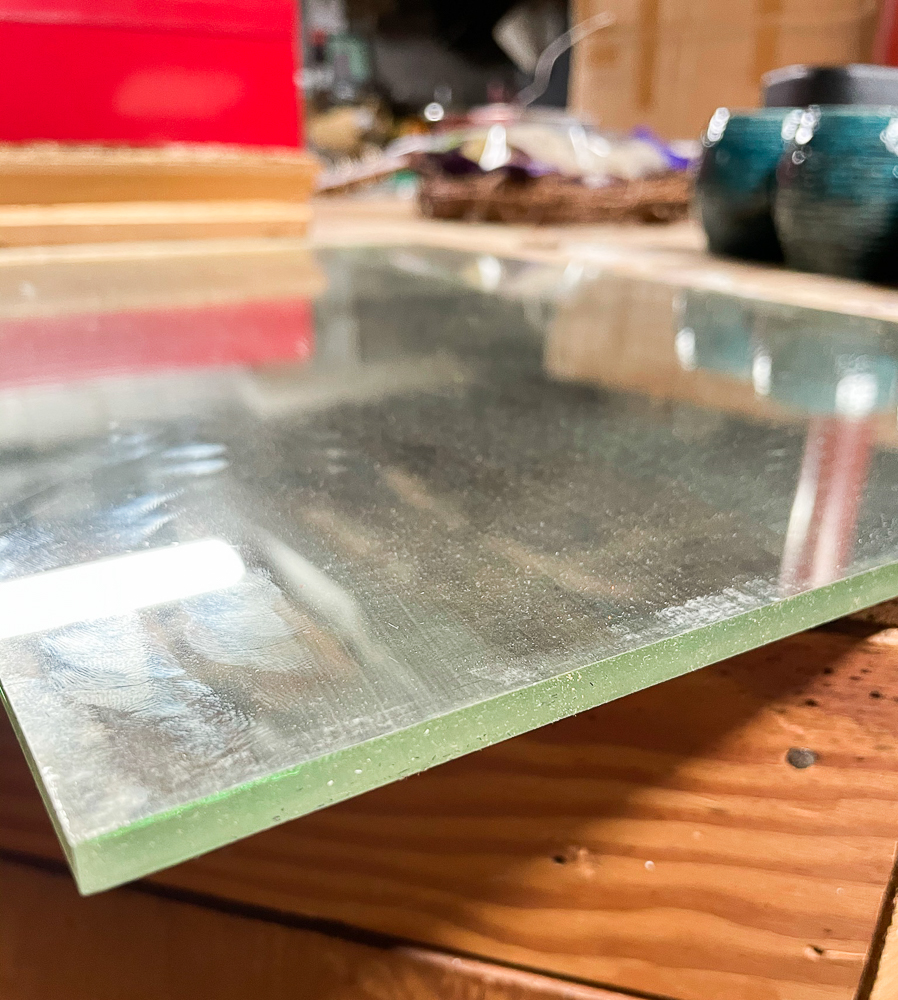 I used my Logan Duel Point Driver to reassemble the mirror. This is a super handy tool to have in your toolbox!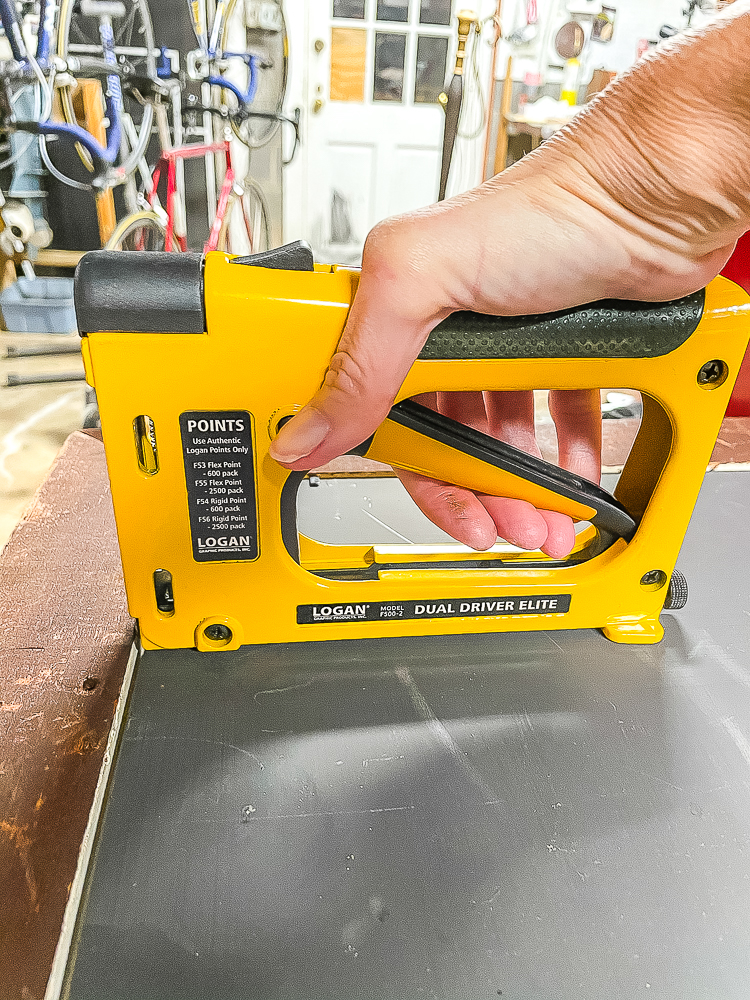 The old wire and eye hooks were replaced and then this mirror was ready to be displayed.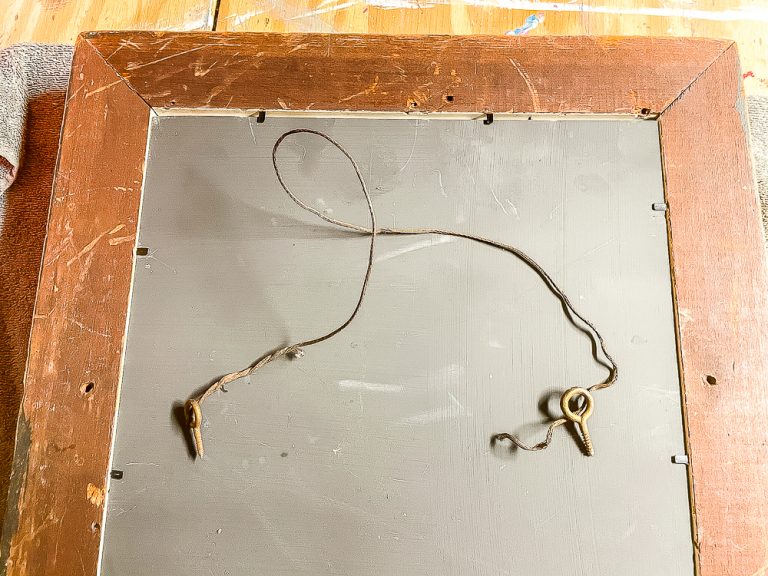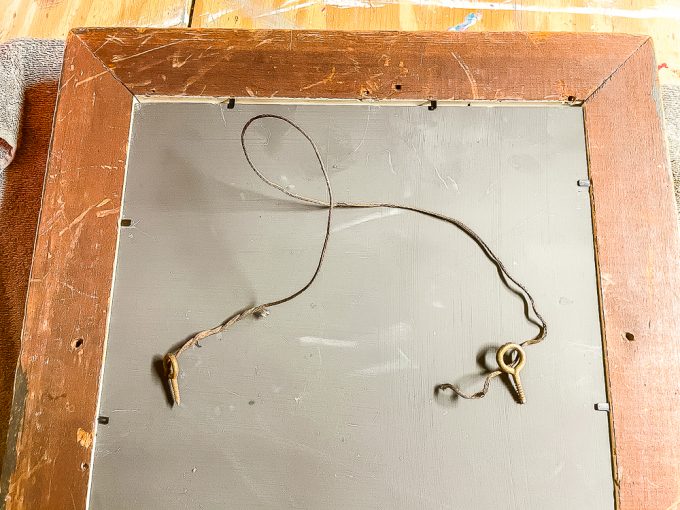 The End Result
My updated mirror is now hanging in our foyer. To decorated the mirror for summer, I made a coastal wreath to hang on it.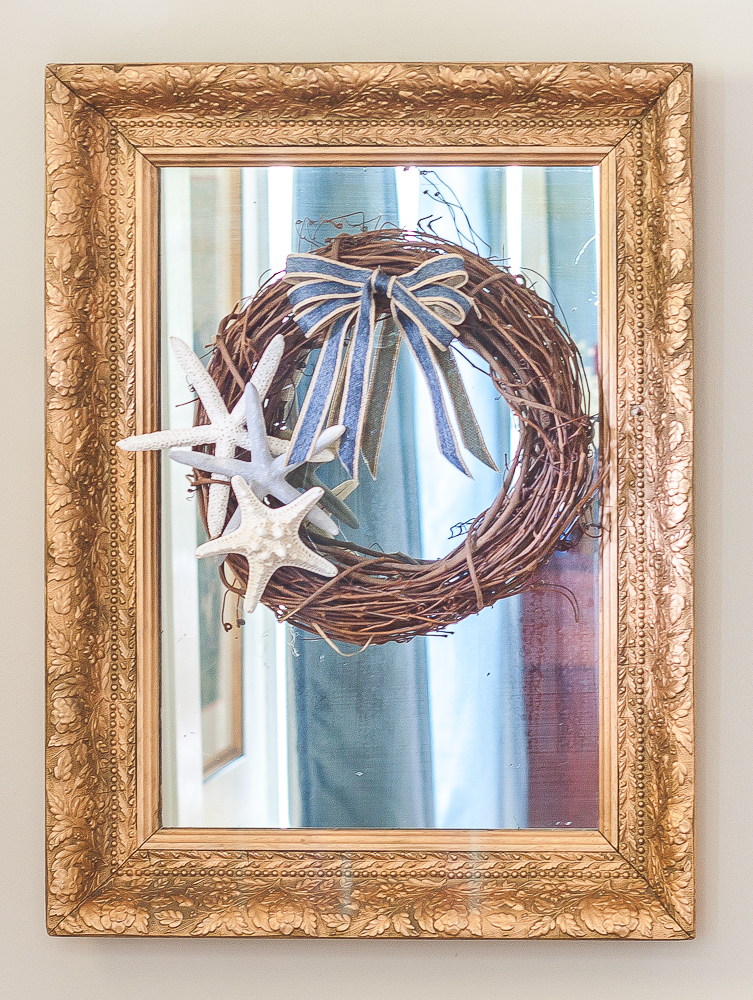 Mama has a larger but similar antique gold mirror hanging in the entryway of her 1912 home.
Mama's wreath is from Williamsburg and my dear friend Julie of My Wee Abode and I purchased it for her when Julie was visiting me last summer from California.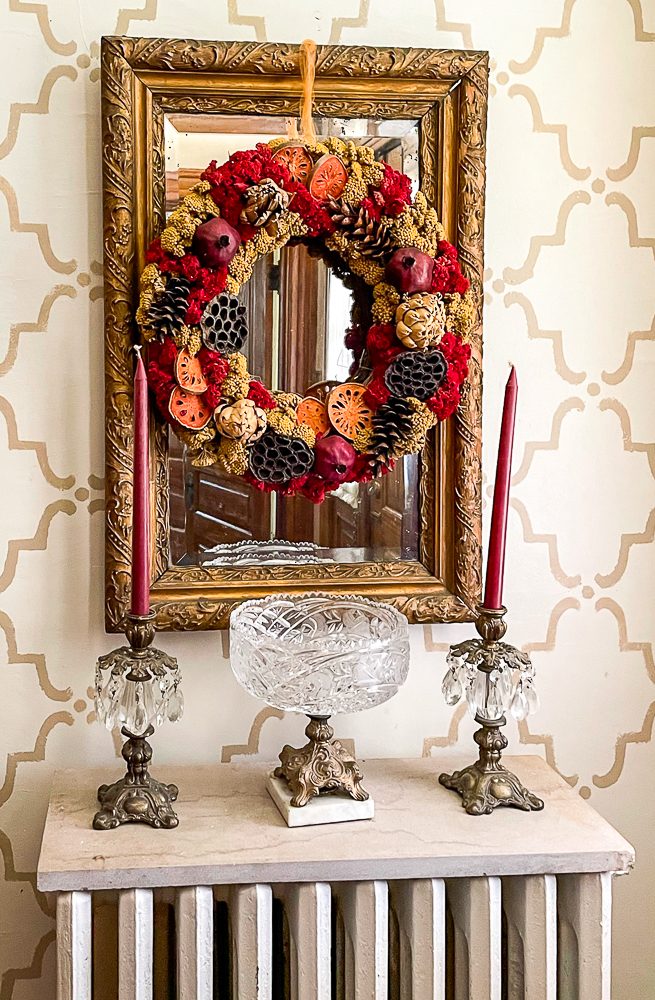 If you are the praying type, please say a prayer for my sweet Mama. In two weeks she starts chemo to treat her horrid colon cancer that has metastasized to her liver.
More Thrifty Home Decor Projects to Enjoy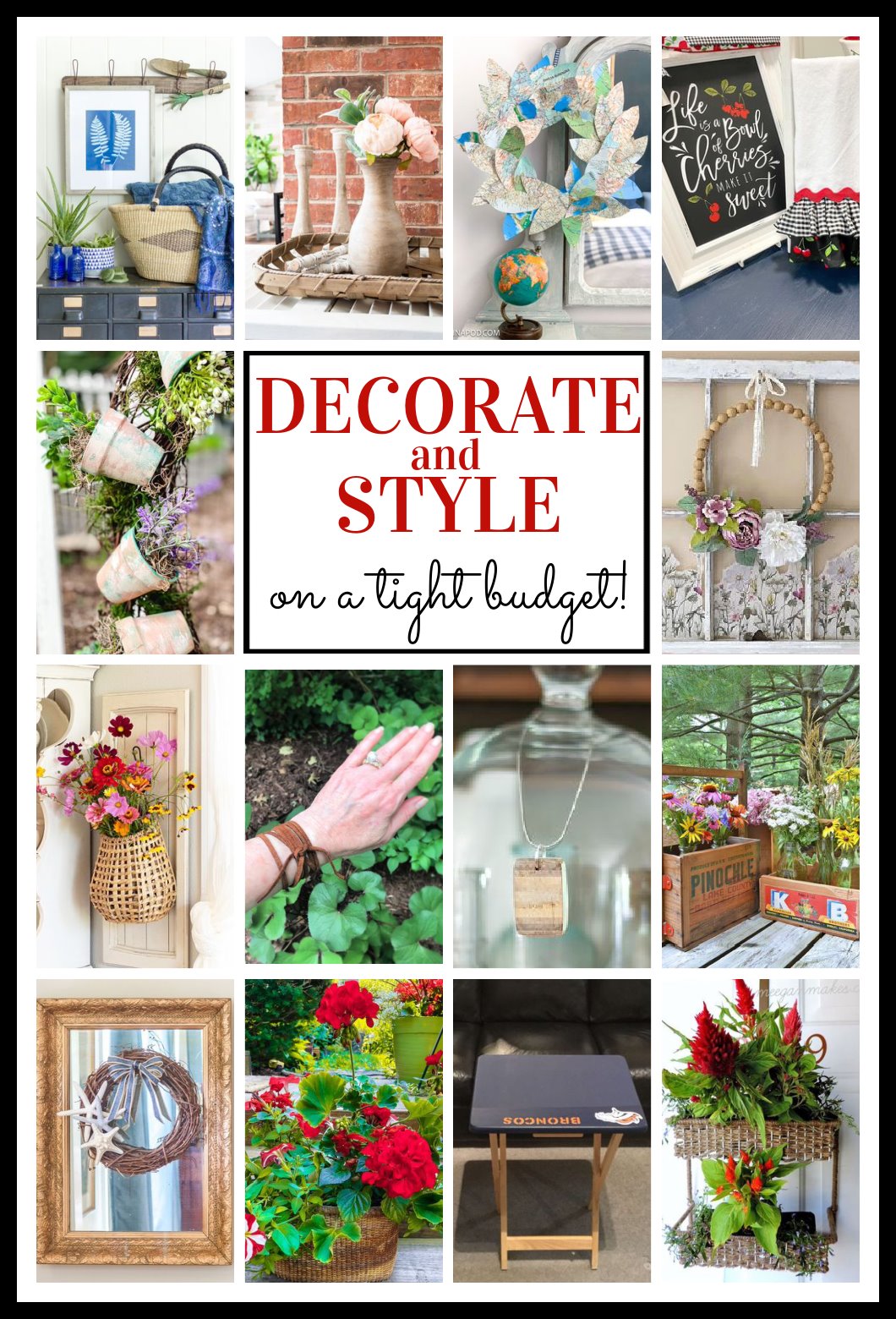 Favorite DIY Home Decor Projects