Touring Pharsalia (A Historic 1814 Mansion)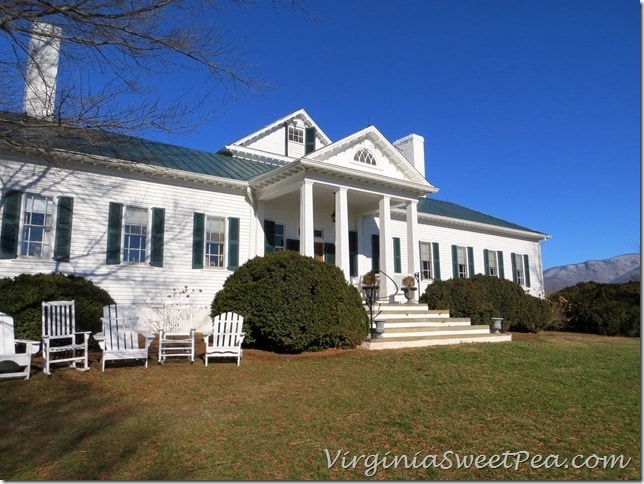 On Saturday I toured Pharsalia, a beautiful 1814 mansion in Nelson County, Virginia. My friend Suzanne writes for a local magazine and is including Pharsalia in an upcoming article on wedding venues. She needed to visit Pharsalia to get information for her article and I tagged along.
Pharsalia, located at the foot of dePriest Mountain, was built for William Massie. Foxie Morgan, the great-great-granddaughter of William Massie, has opened Pharsalia for weddings, classes, and special events. She also has a cut flower farm and sells to customers both near and far. If you live nearby, check out Pharsalia's calendar of events.
Wouldn't you love to have your wedding on the front lawn of this historic property?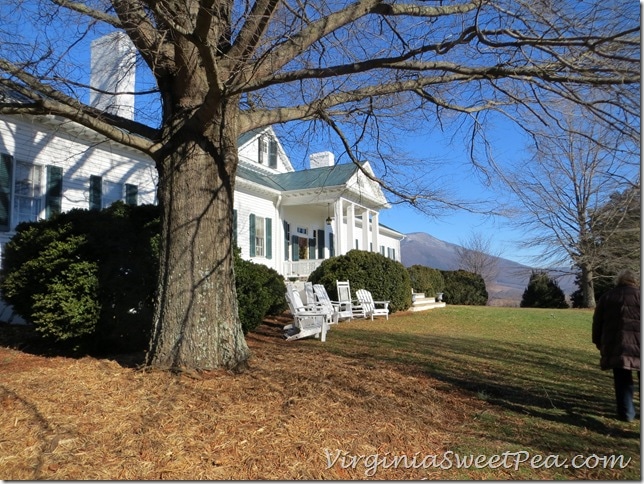 Picture a spring wedding here when the apple trees in the orchard are in bloom. Be sure to check out Pharsalia's website to see see pictures of this beautiful property during spring, summer, and fall.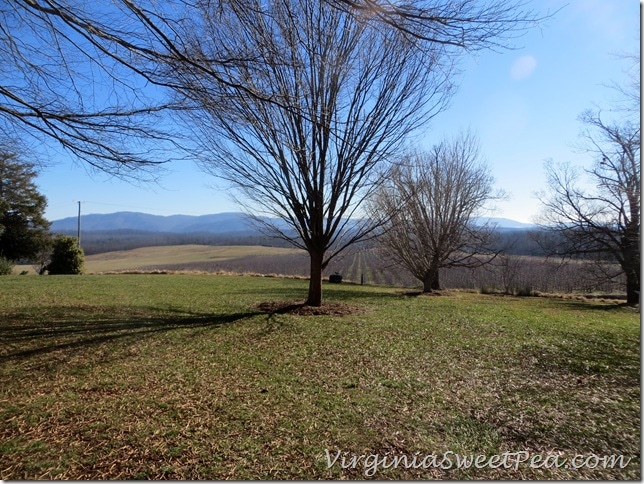 The backyard would also be a pretty area for a wedding or for setting up a tent for dining or a bar.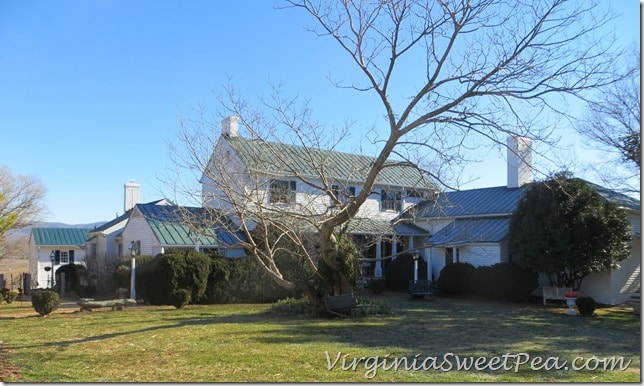 The neat thing about Pharsalia is that many of the original outbuildings are still standing. The lower right hand side of this building was the outdoor kitchen. The upstairs was a slave hospital.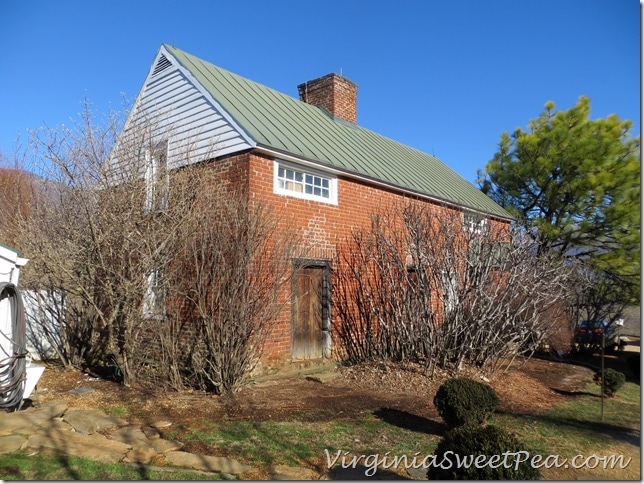 Foxie showed Suzanne and me the kitchen. Isn't it amazing that this is still here and intact? Pharsalia plans to offer a hearth cooking class this spring.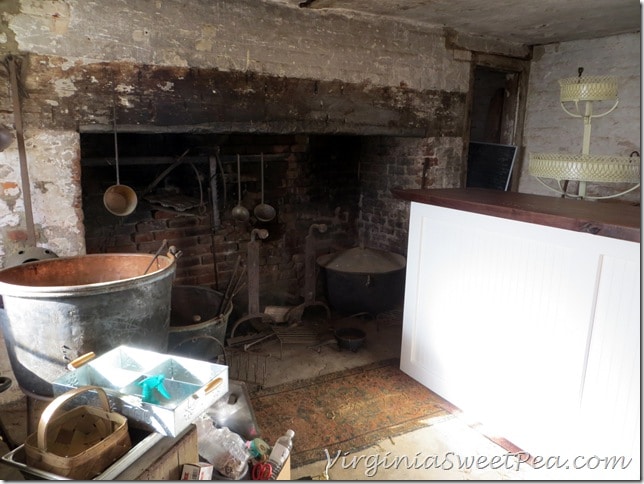 This building was originally the slave quarters for house servants. The left side is now an office.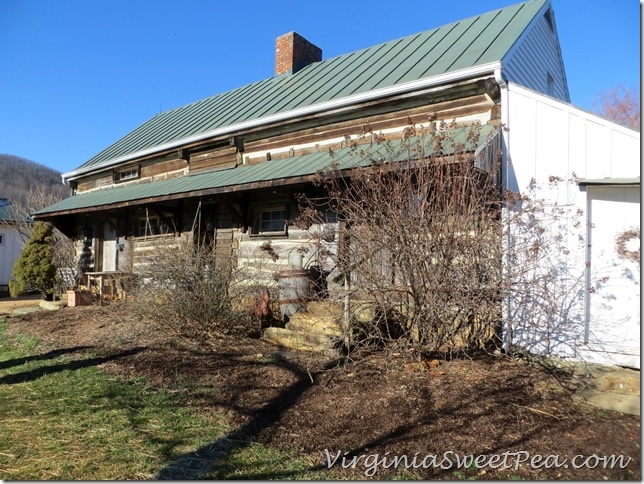 If you were a bride, wouldn't you want to pose for a picture with your groom in that swing?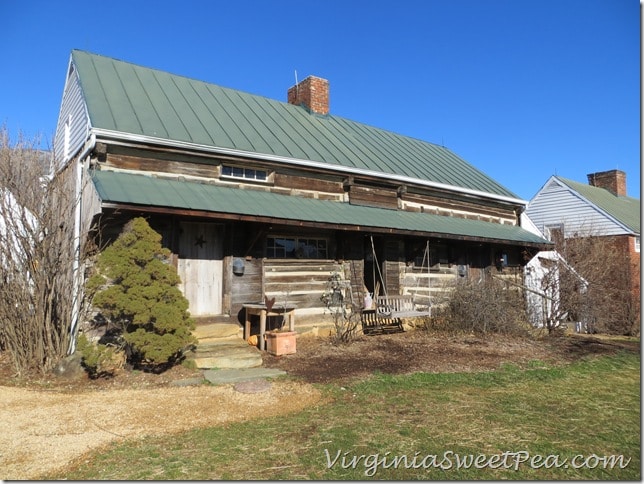 Restrooms and a bar for events are on the left side of the building below. This part used to be a garden shed and was replaced in recent years. The right side is the original smoke house.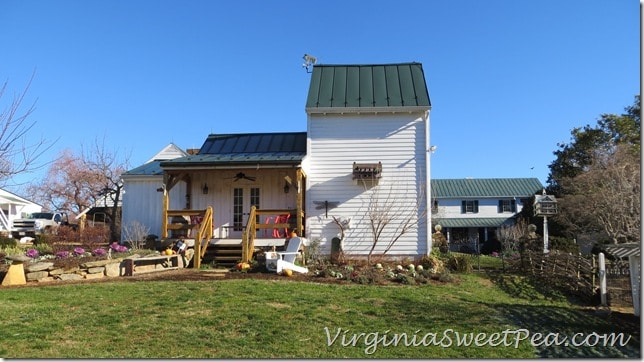 The inside of the smoke house hasn't changed over the years. The trough below was carved from one tree and was used to salt the hams.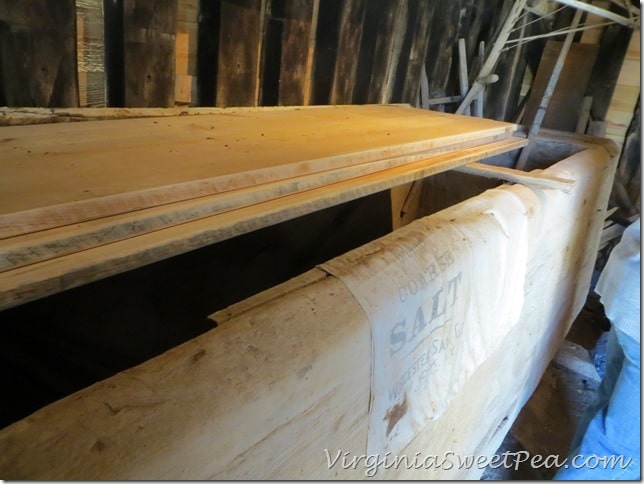 Looking up in the smoke house you can see rows and rows of pegs for hanging hams.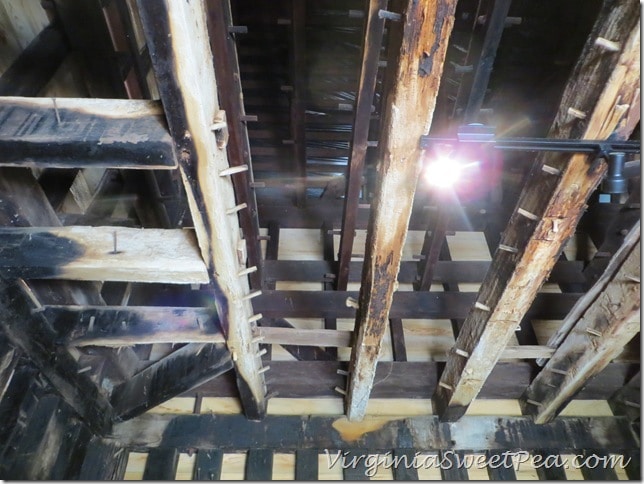 Behind the smoke house is a flat area that would be lovely for a wedding or for the wedding festivities. There are flower gardens to the left and a view of the mountains to the right.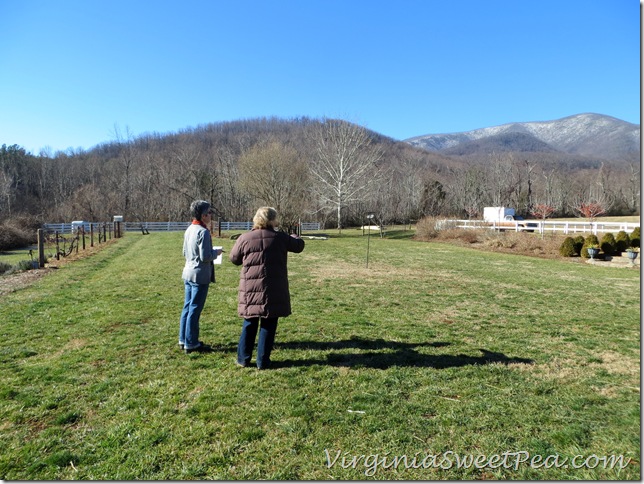 Here you can see the flower gardens. I would love to visit in another season to see these in bloom.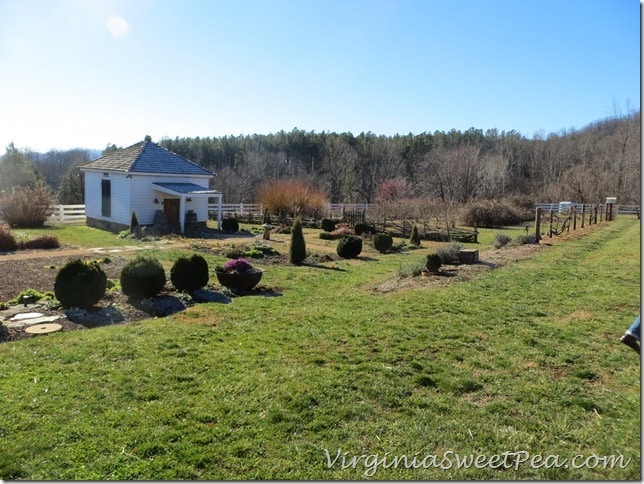 The small smoke house in the flower garden was moved from Level Green, built in 1803 for General Thomas Massie, to Pharsalia in recent years and was restored by Foxie's husband. Click here to learn more about Level Green or to see more pictures.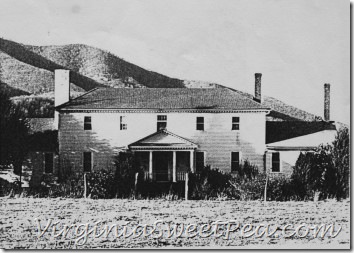 Event guests park in the riding ring and enter the festivities via the steps. The cabin behind the riding ring is a slave cabin. Another is to the right but has been modernized.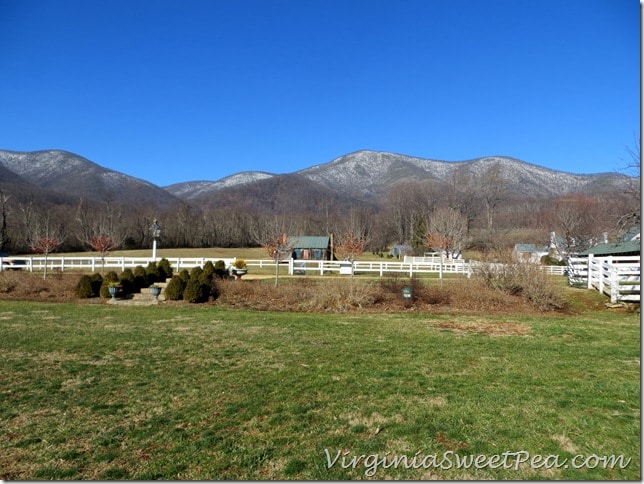 Just behind the smoke house is a beautiful pool. Would you believe that I had a surprise 16th birthday party here? My best friend from high school's grandmother (Foxie's mother) let Camille (my best friend) host a surprise party for me. I remember jumping on the trampoline and swimming with all of our friends. Camille took me to Pharsalia a time or two in high school and I've always admired and been fascinated with this historic property.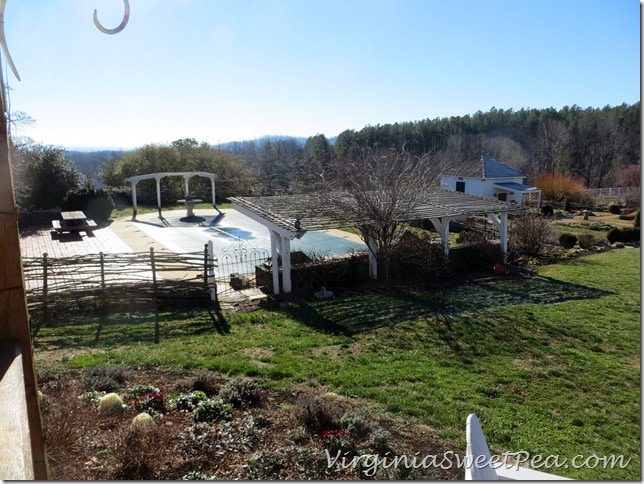 The ice house still stands at Pharsalia. Ice was harvested from a pond and stored in this pit. It was used for iced tea and ice cream, not to keep things cold.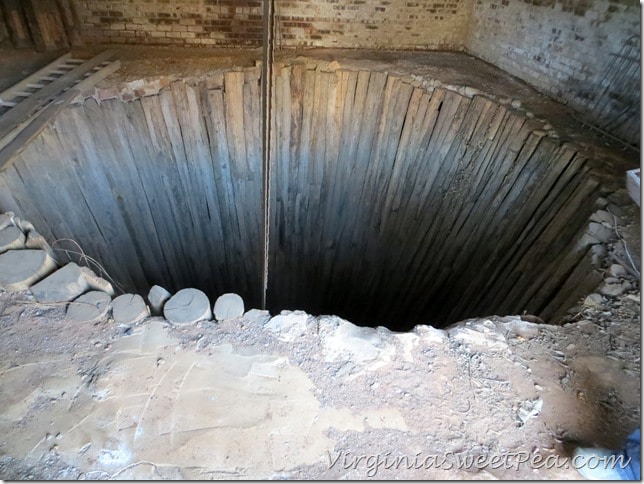 The pit to store the ice is quite deep. Foxie believes it has survived because it is under a building and protected from the elements.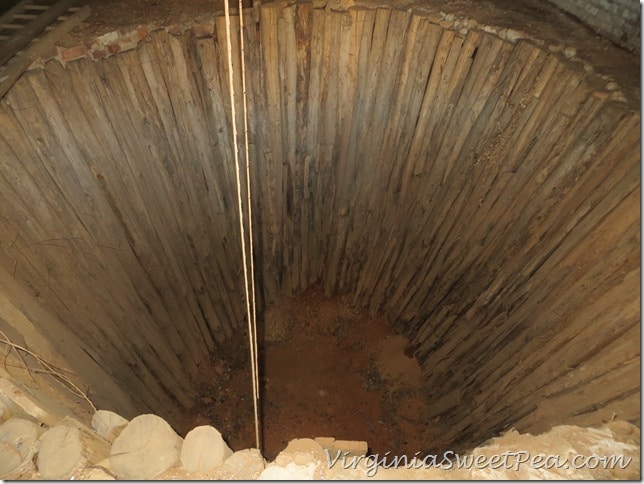 The saws and ice picks still hang over the pit.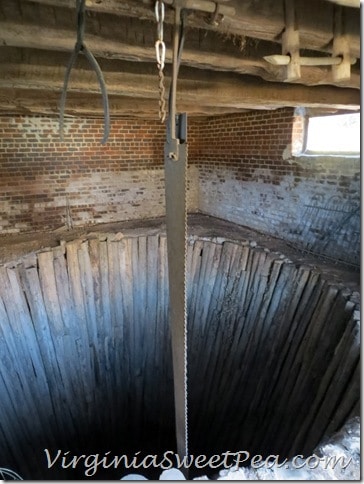 I may be partial because Nelson County is where I grew up, but I truly think that it's one of the prettiest places in the world.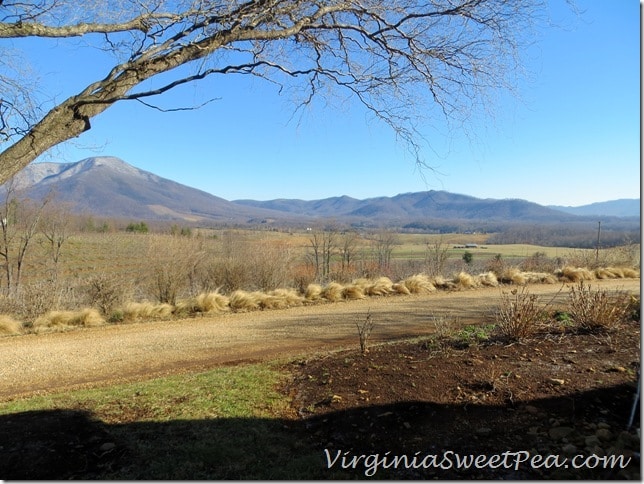 A two seated Johnny house that still functions is on the property. Isn't it cute and with an incredible view?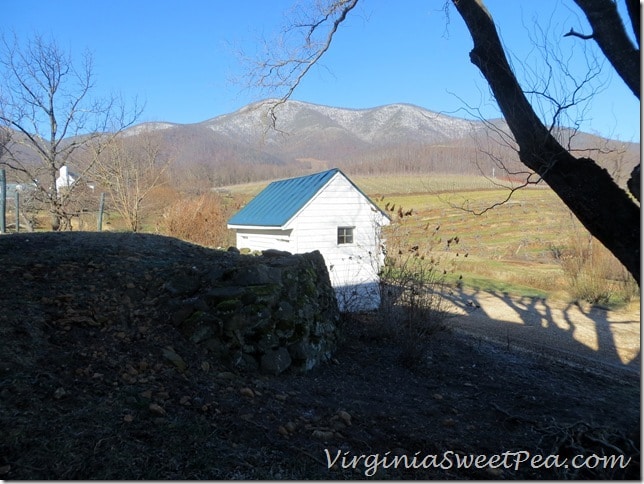 Visiting Pharsalia is my most favorite activity so far for 2013. Working there would be my dream job. I think I might even work there for free!
Sharing With:
Wow Us Wednesday at Savvy Southern Style
Metamorphosis Monday at BNOTP