Cross Stitched Valentine's Day Tea Towel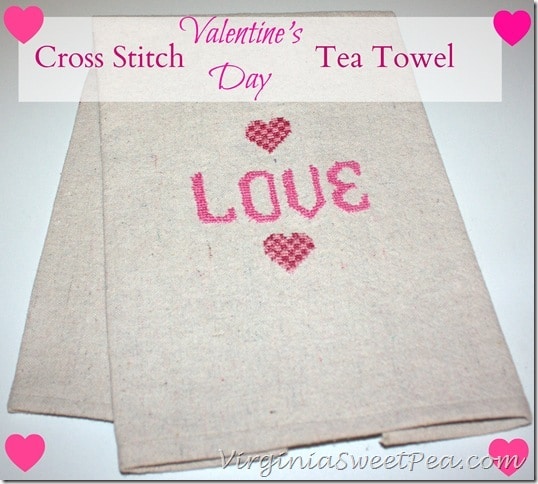 Did you cross stitch in its 1980's heyday? I adored cross stitching and remember staying up until the wee hours of the night to finish a section. I recently pulled out some of my old cross stitch pattern books and embroidery floss and made a tea towel for Valentine's Day.
To cross stitch on fabric, waste canvas is basted over the fabric, the cross stitch is completed, and then the waste cloth is removed.
If you need a cross stitch pattern to use to make a project like this, search "Free Cross Stitch Patterns" and you'll find a motif that you can use.
Wetting the waste cloth makes the threads easy to remove. Since I cross stitched a few small areas at a time, I trimmed away the excess waste cloth and then carefully pulled out the threads one at a time. Wetting the waste cloth for this small project wasn't necessary.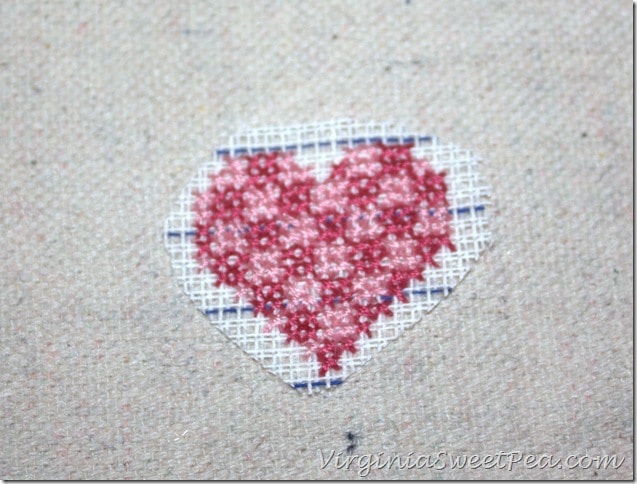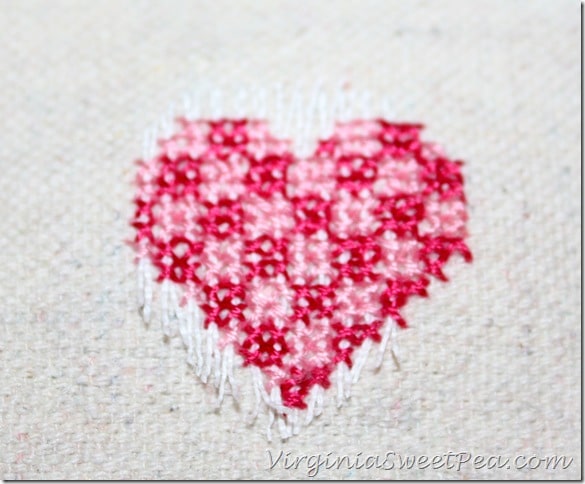 Do you recognize this heart design from the 80's? My friends and I had all sorts of home accessories with hearts.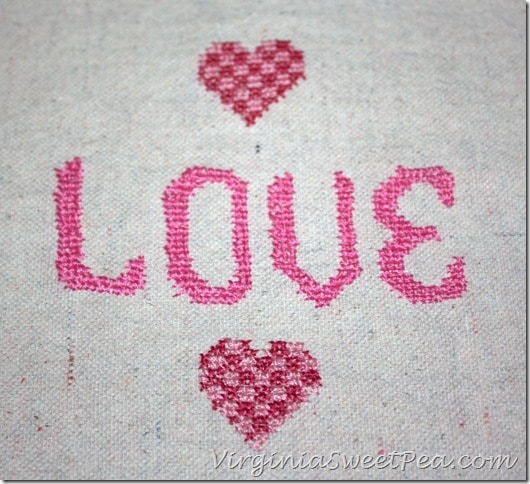 I made my tea towel out of a scrap of drop cloth. The cross stitching took a few hours finishing the towel with a few straight seams was a breeze.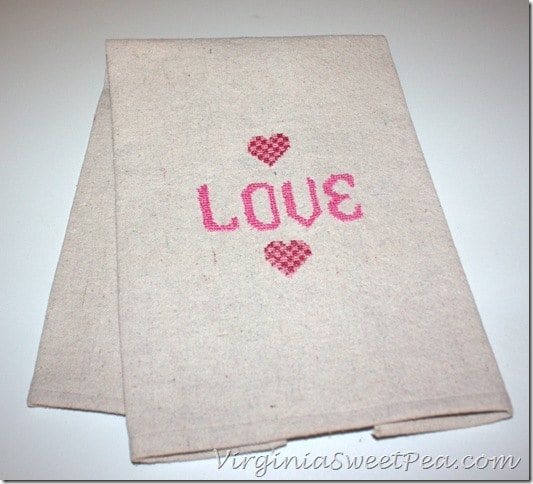 My towel will hang from my stove until February 14.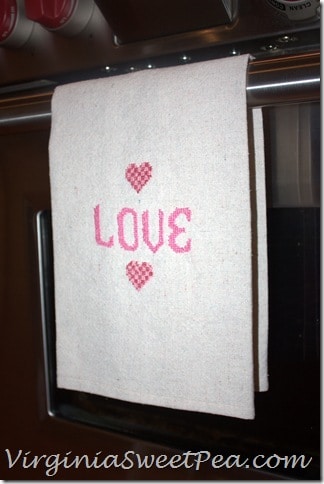 Have you decorated for Valentine's Day? This is it for me, so far!