Easy Snowflake Winter Pillows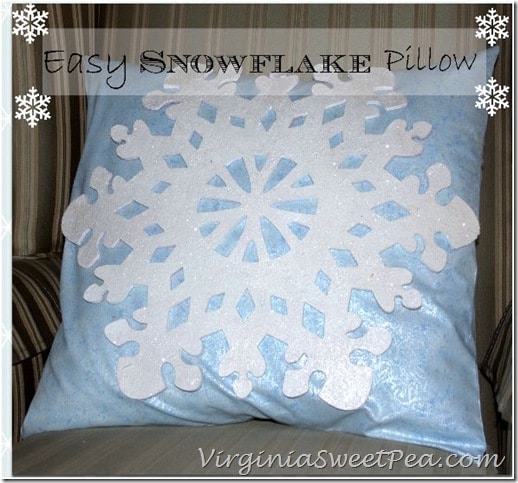 My winter mantel with its glittery snowflake wreath have brightened our living room for January. I made two easy snowflake pillows to complete the look.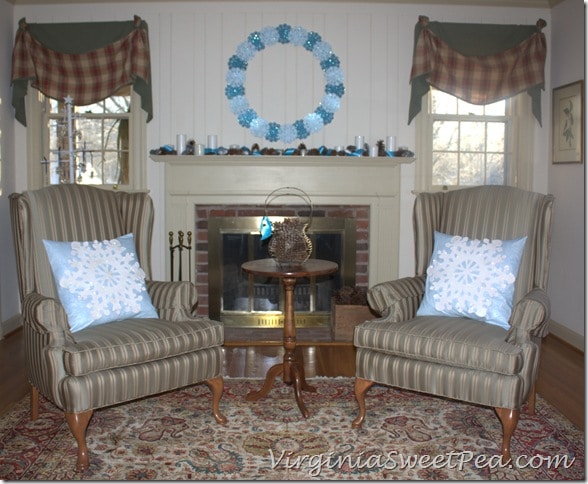 This project started with two $1.99 placemats from Bed, Bath, and Beyond.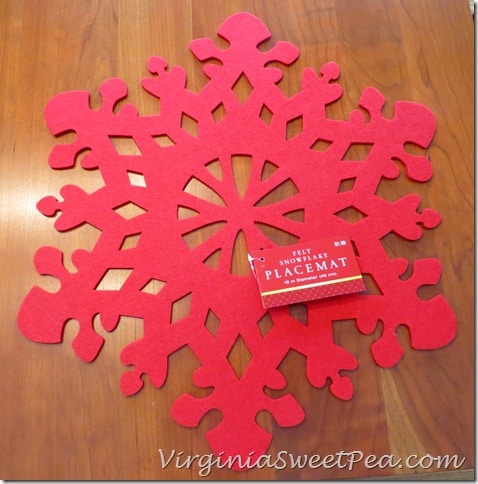 I thought that this would be a super simple project and believed that I could cover the red placemat with a few coats of white spray paint. After four coats of spray paint, I realized that spray paint was not going to work because the felt absorbed too much of the paint.
On to plan B! I applied four coats of interior latex paint in white to the placemats and finally had the white look I wanted. I then sprayed the paint with spray adhesive and sprinkled on white glitter. After it dried, I was ready to make the pillows.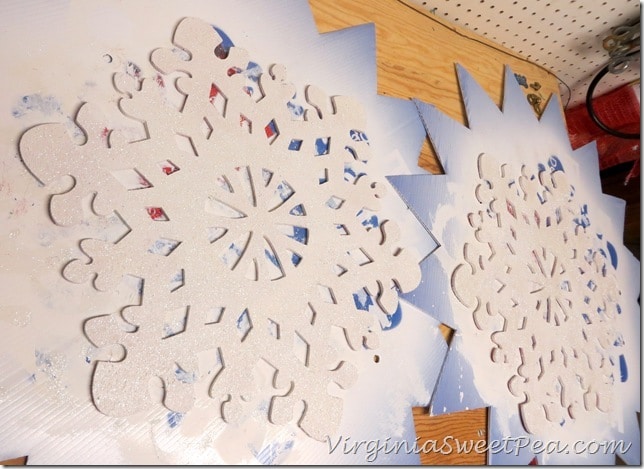 I made two envelope pillow covers out of a blue print fabric that had a winter look following the steps shown in my fall pillows post.
After the pillow covers were made, I tacked the snowflake placemat to the pillow cover in several places.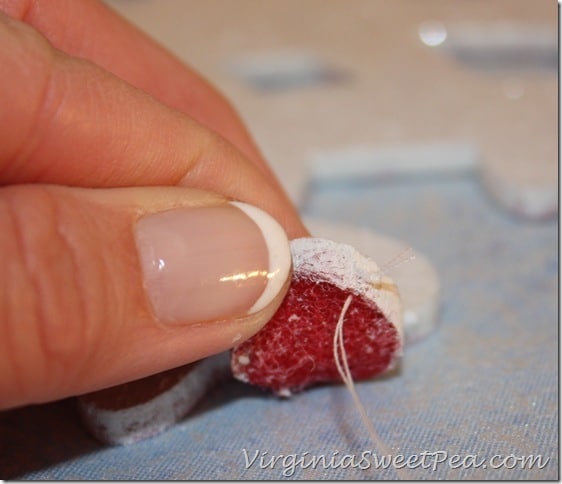 You can't see the stitches unless you look very closely.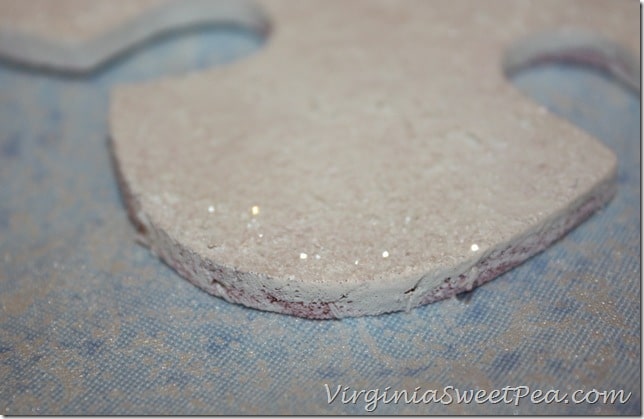 I really like making covers for my pillows so that I can reuse the pillow form for a different look. The pillow covers are easy to store.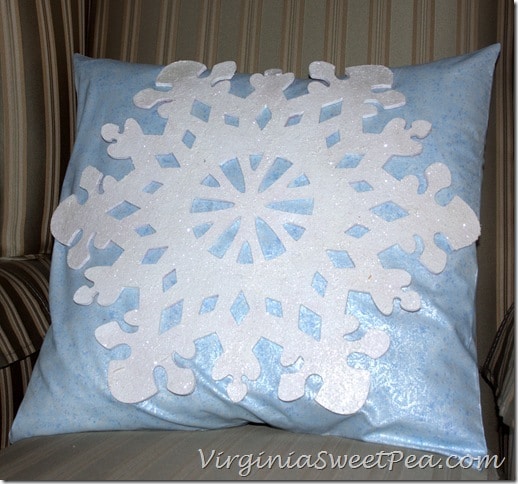 If you look out the windows you can see that there's snow on the ground, our first for 2013.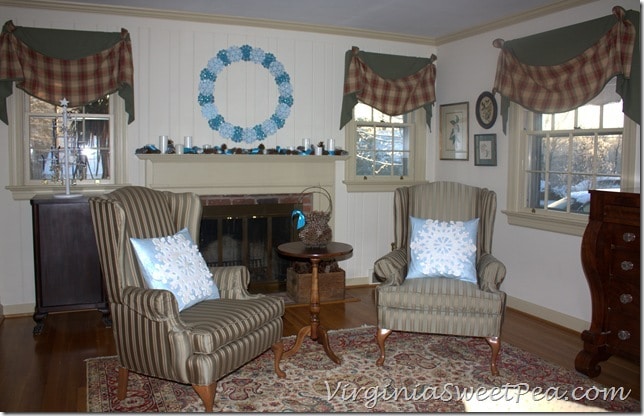 The light is best in my living room in the morning. I took these photos Friday morning when I had the day off from school.
Sharing With:
Metamorphosis Monday at Between Naps on the Porch