Hiking The Priest in Tyro, Virginia
Sunday we hiked The Priest in Tyro, Virginia as a benefit for colorectal cancer.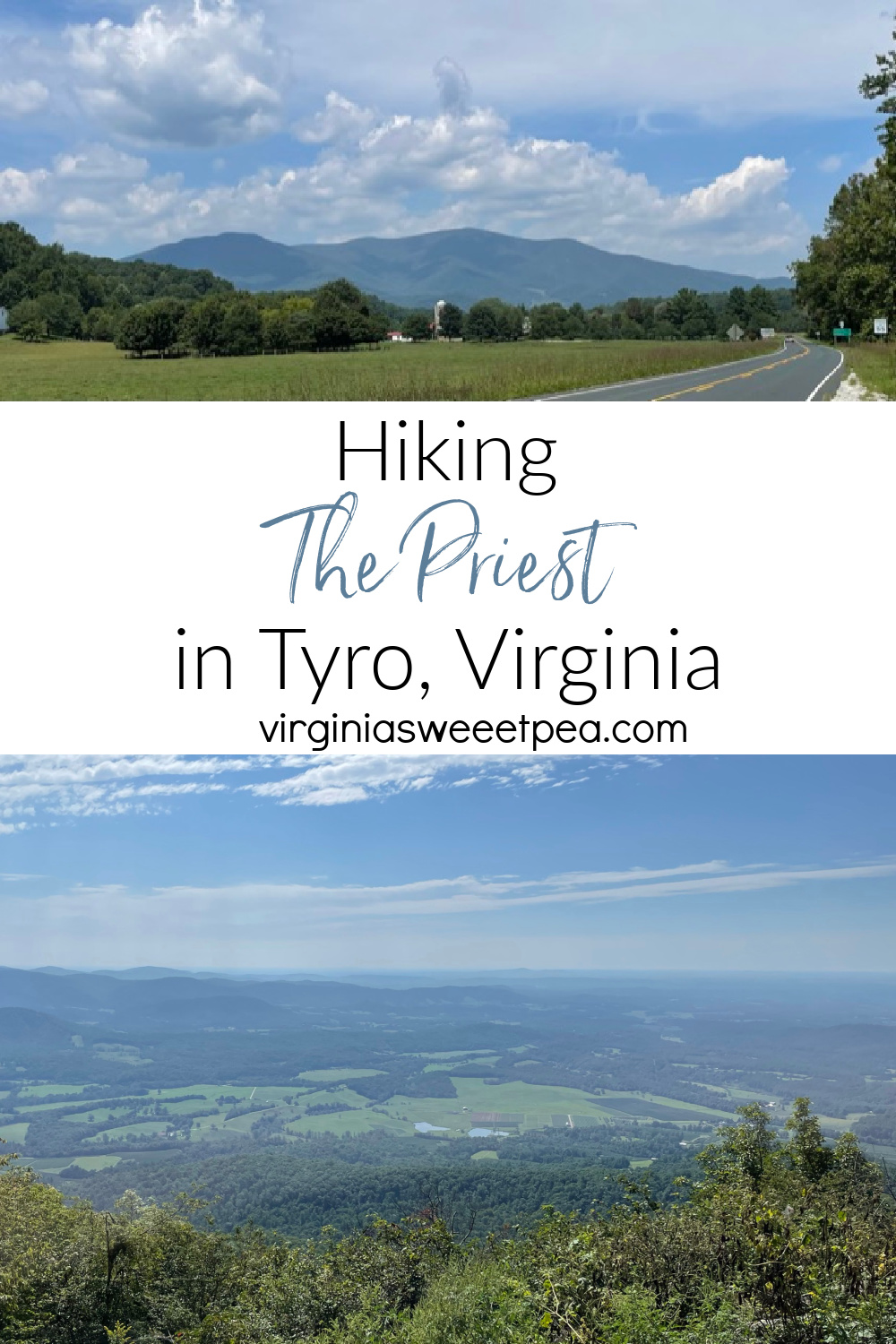 Tyro is one of the most beautiful spots in Virginia. There are many hikes to do in Tyro including The Priest, Three Ridges, and Crabtree Falls.
The Priest is the mountain on the left.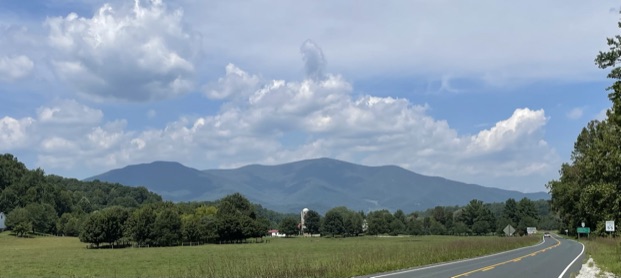 At the base of The Priest is Pharsalia, an 1814 plantation that is now a wedding venue and Silver Creek Orchard. Both of these properties are owned by my best friend in high school's family, so I was lucky to spend a lot of time in this area as a teen.
The Priest hike was a benefit for colorectal cancer.
My friend, Dwayne, is currently being treated for colorectal cancer and organized this hike through Climb for a Cure. Not only did I want to support Dwayne as he battles colorectal cancer, but also my mom.
I have known Dwayne since 1991 and I taught 2 out of his 3 kids.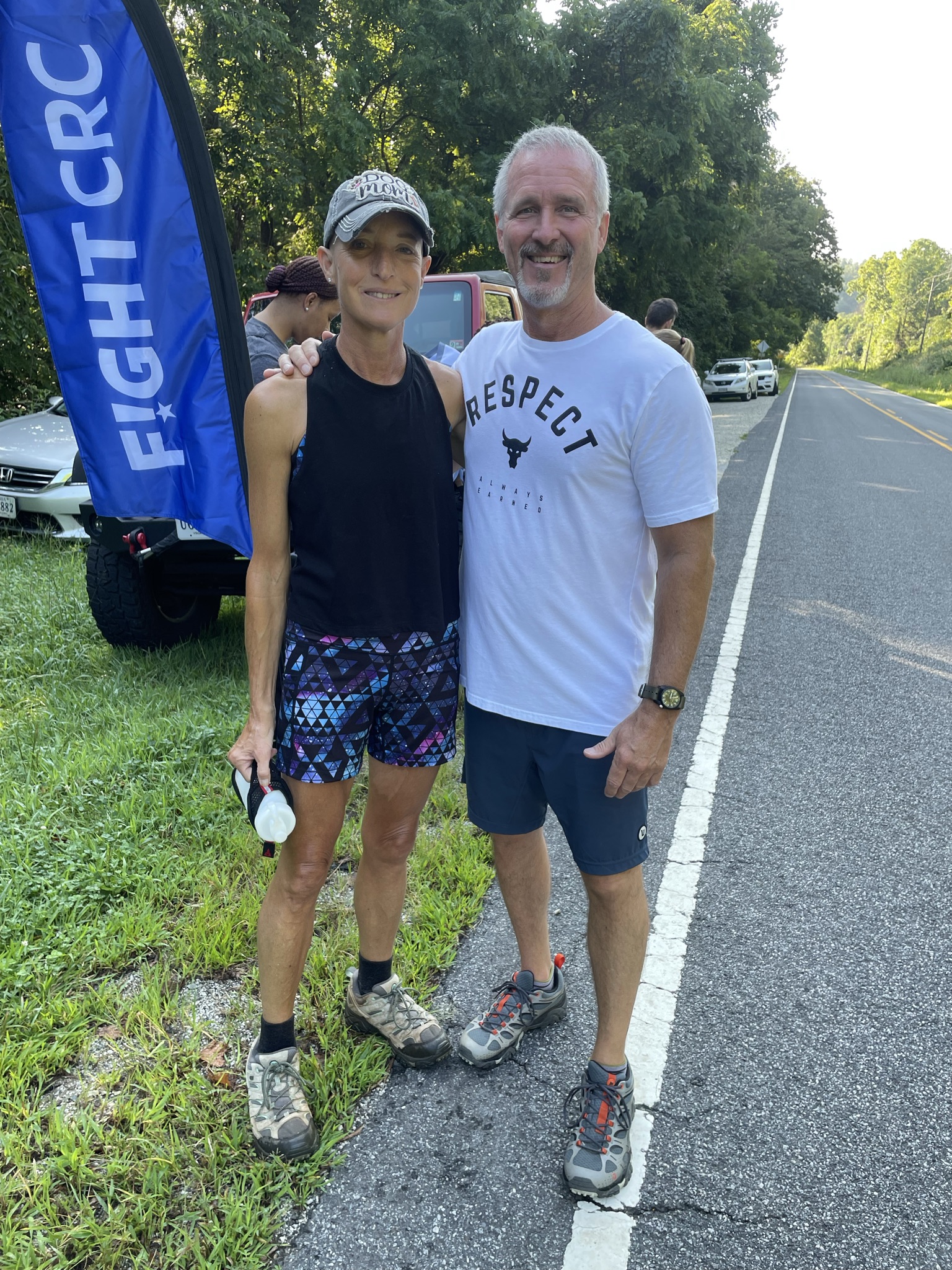 Hiking participants included Dwayne's family and friends, and people from Richmond and Maryland.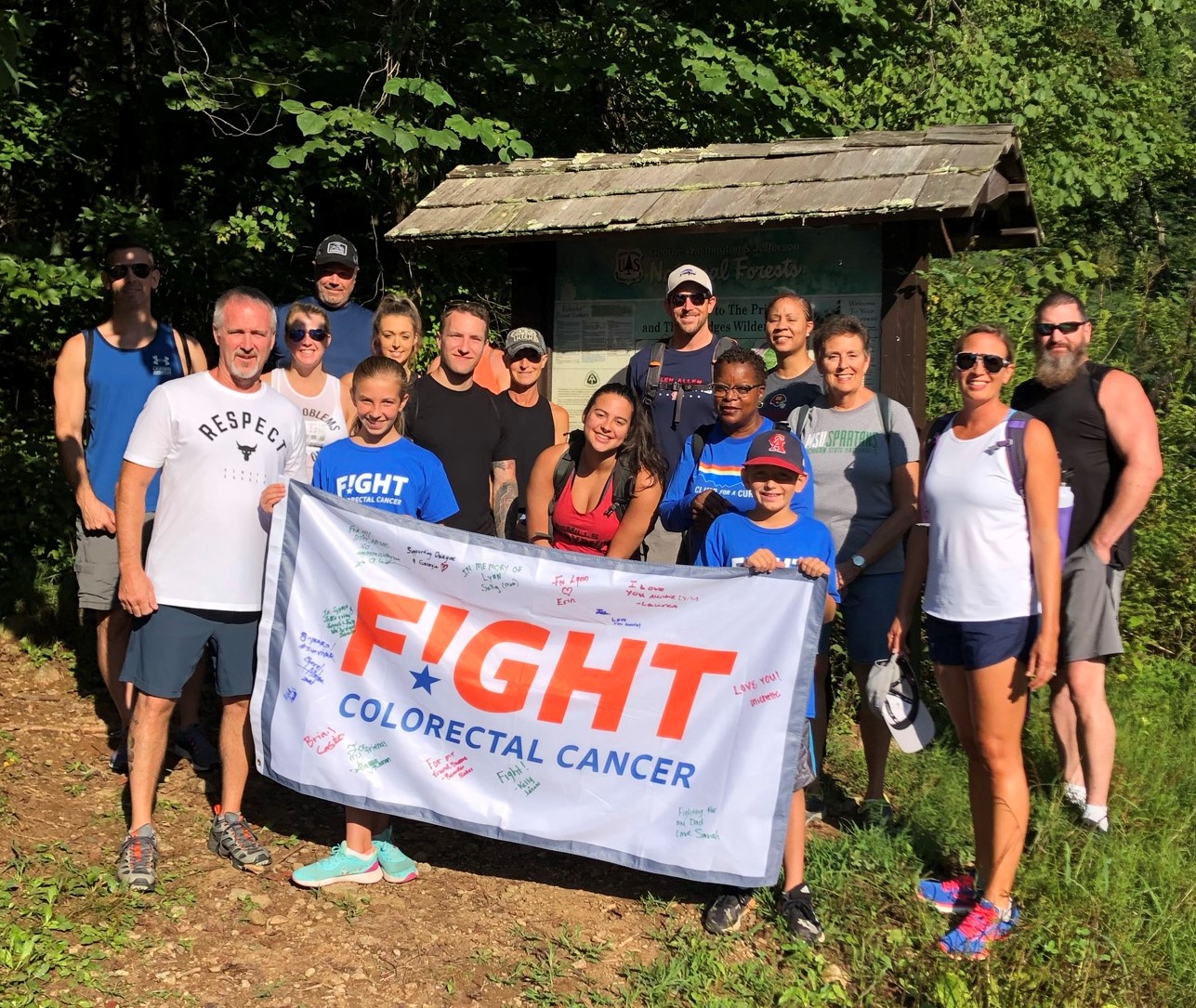 This hike is not for the faint of heart. The trail goes straight up the mountain and is rocky in many spots.
One part of the trail is beside a creek.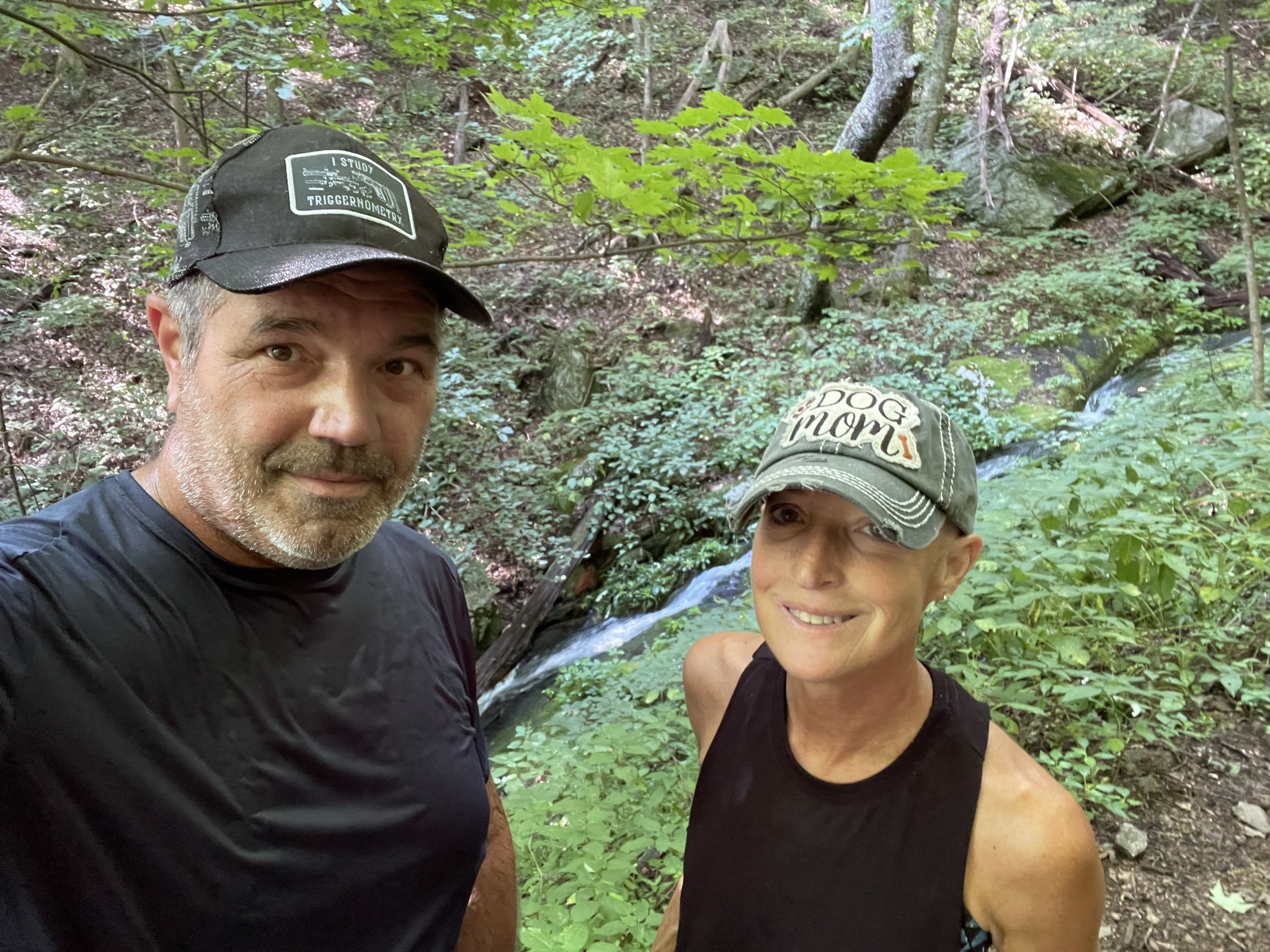 It was a relief to get to the overlook and to know that there would be no more climbing to do. Pharsalia and Silver Creek Orchard can be seen at the base of the mountain.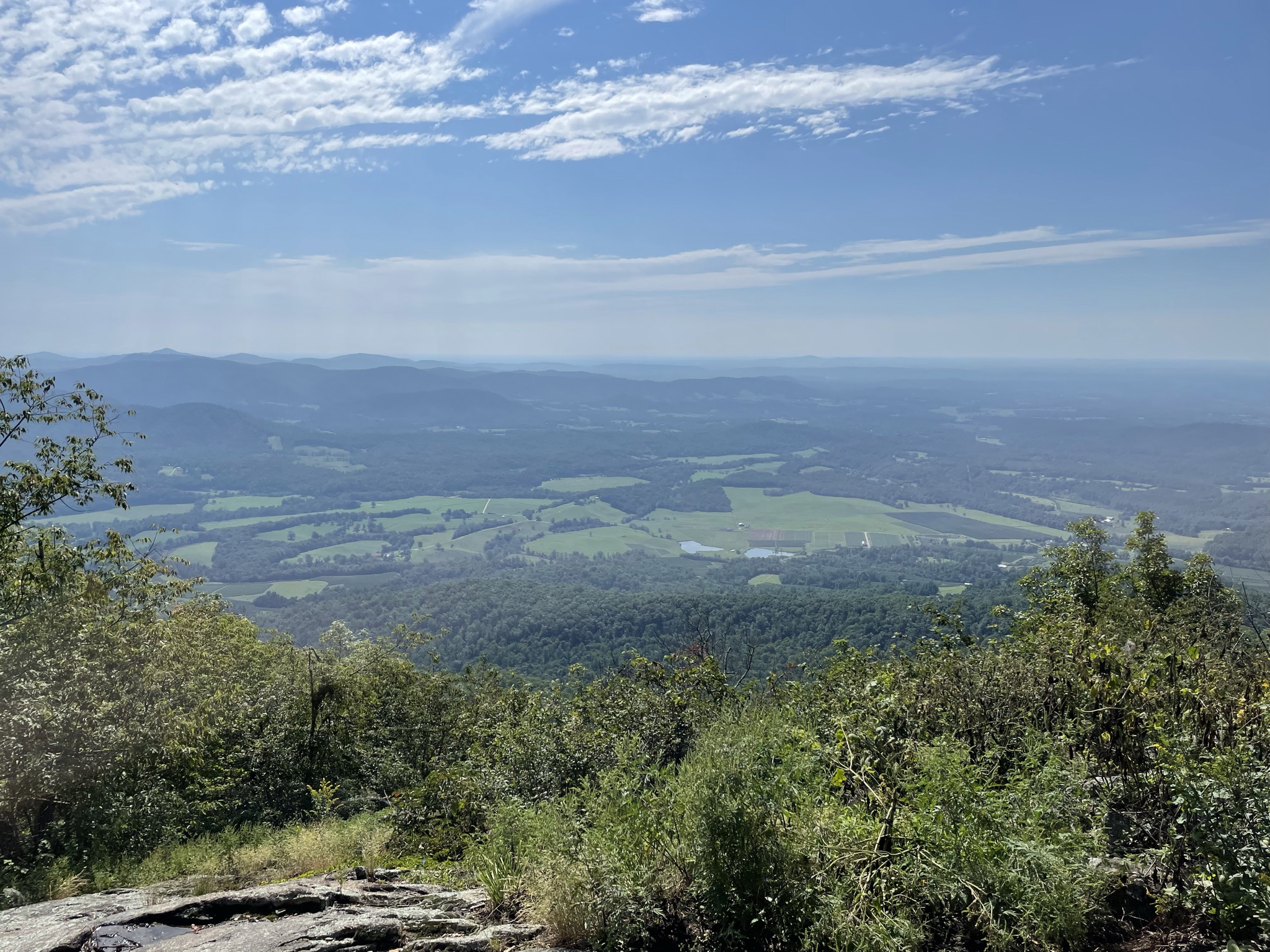 Dwayne hiked with his daughter, Sarah.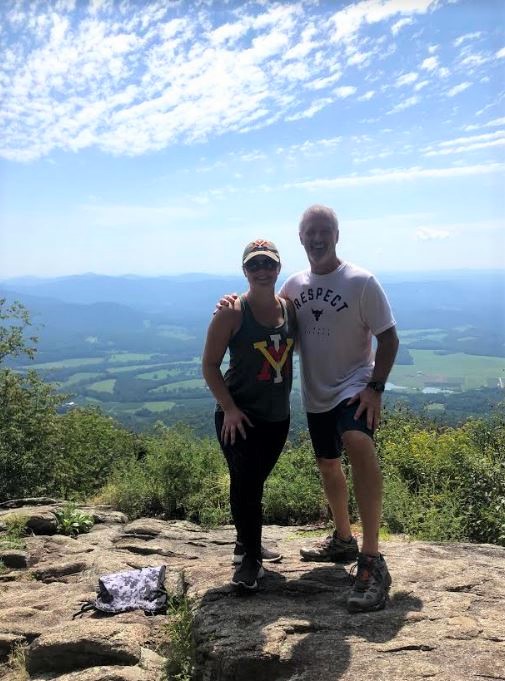 Dwayne's son, Michael, did a hike in Montana.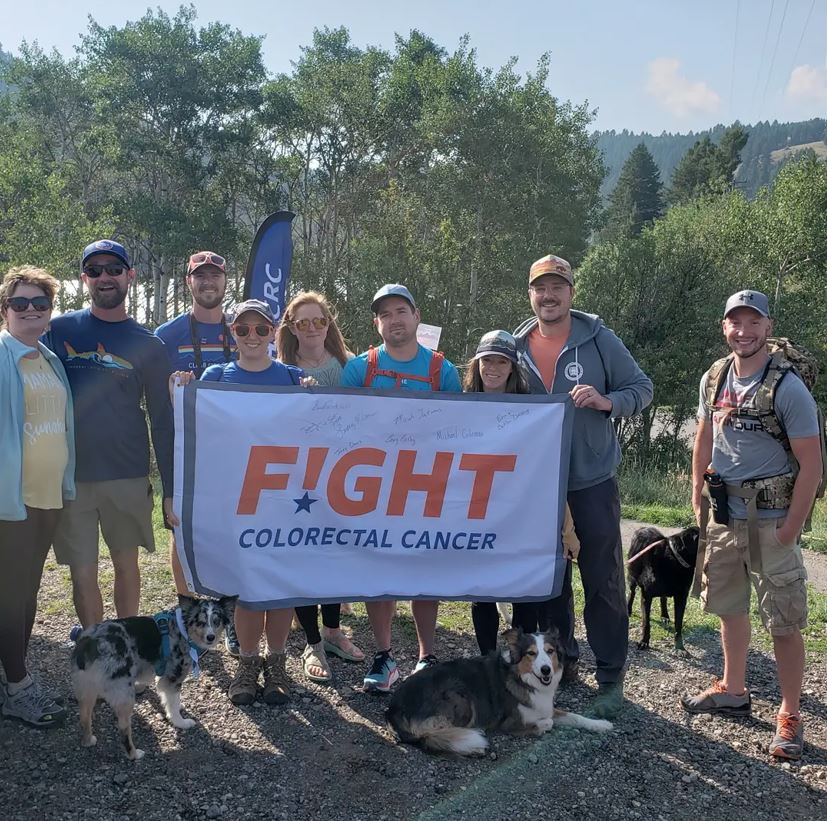 I taught Michael very early in my teaching career and haven't seen him in years.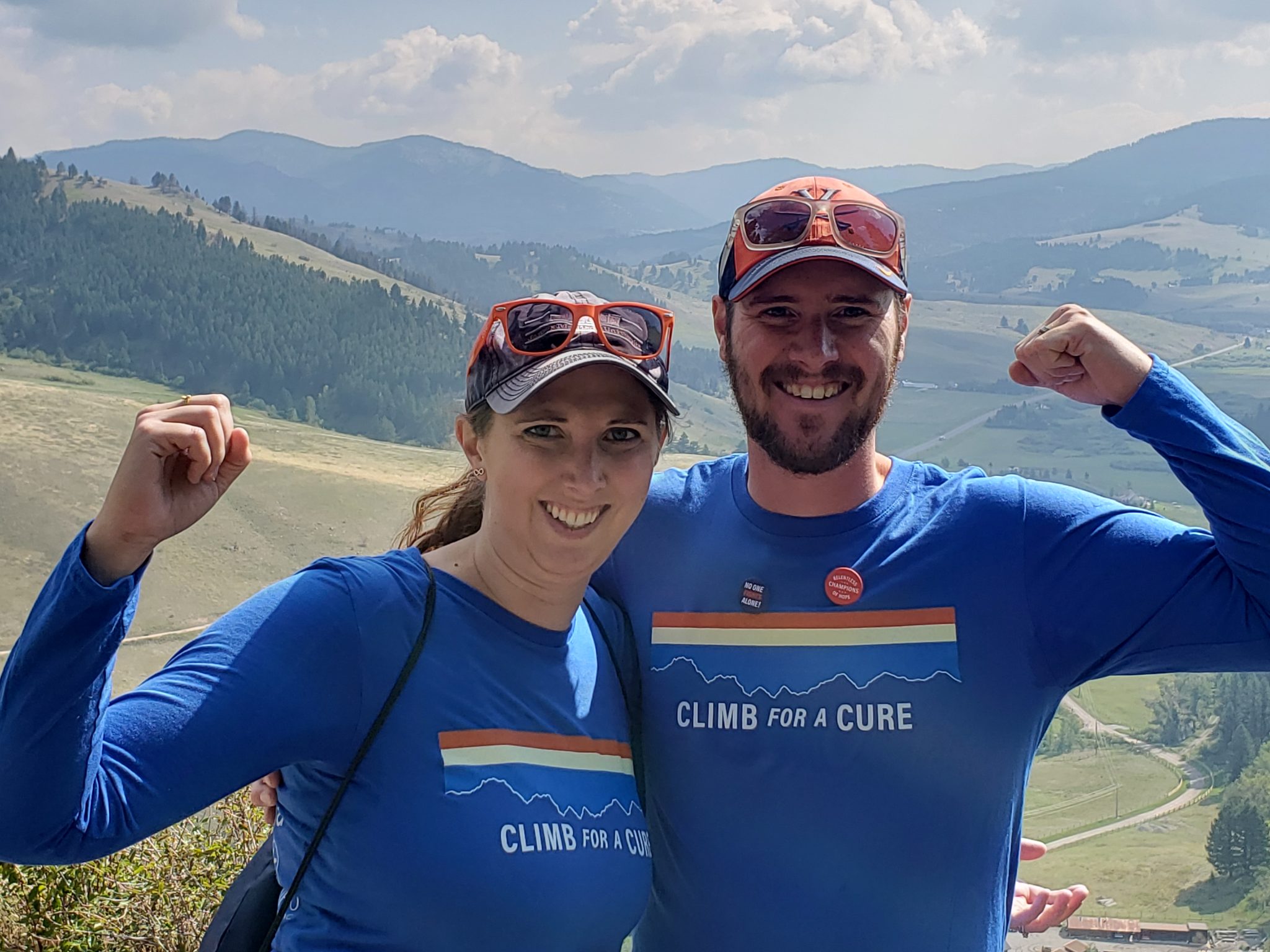 I have never been to Montana and seeing the scenery behind Michael and his wife makes me really want to take a trip there.