Wintergreen Tennis Weekend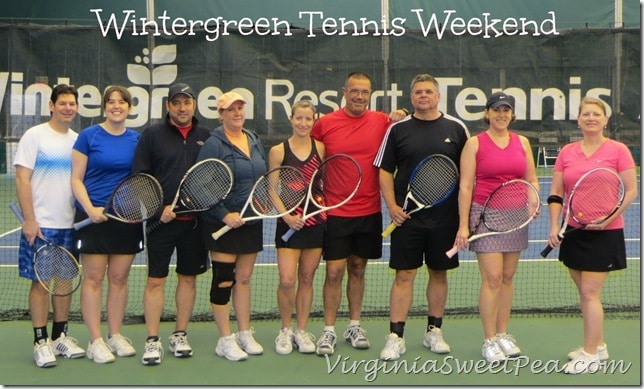 We spent a fabulous weekend at nearby Wintergreen Resort with a group of friends participating in a tennis academy. We all play together and our spring USTA season just started, so it was a perfect time to work on our tennis skills while also enjoying a relaxing weekend away from home.
Five of us shared a condo that overlooked the tennis facility. The mountain top is still without leaves.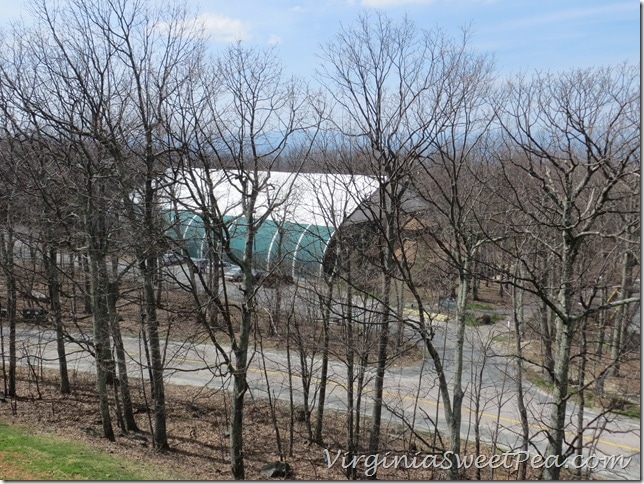 We hoped to play outside on clay but late April snows delayed opening the courts. The lines were down when we left, so I would imagine that the outdoor courts will be in use very soon.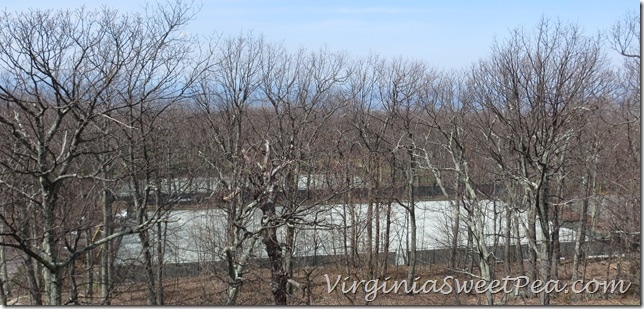 The indoor facility has three very nice courts.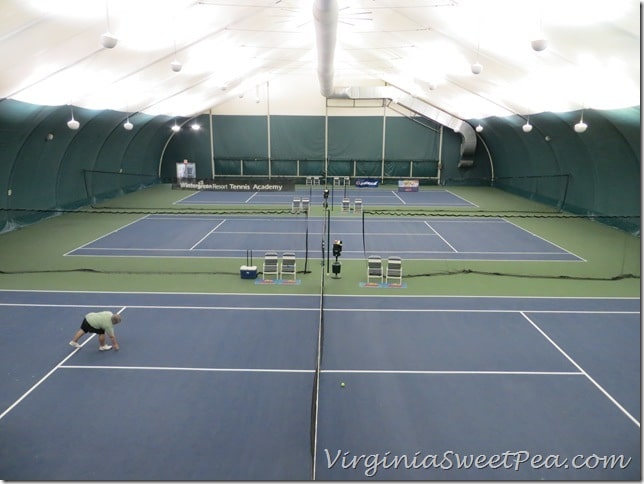 The instruction at Wintergreen is outstanding. We reviewed a lot of strategy and also worked on specific skills.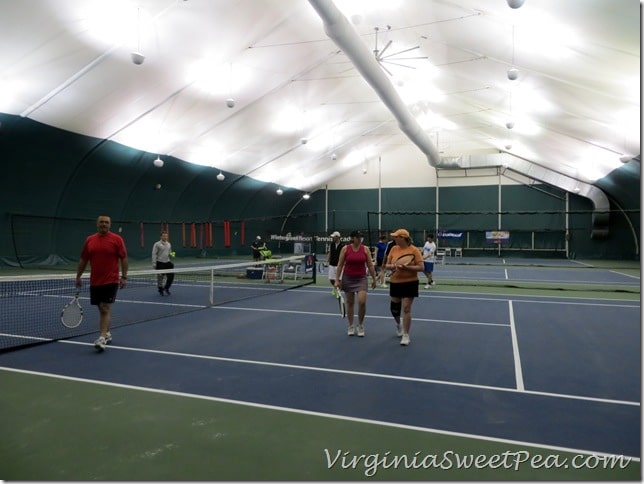 Jonathan worked with me on singles quite a bit which I appreciated because the instruction is usually geared toward doubles play.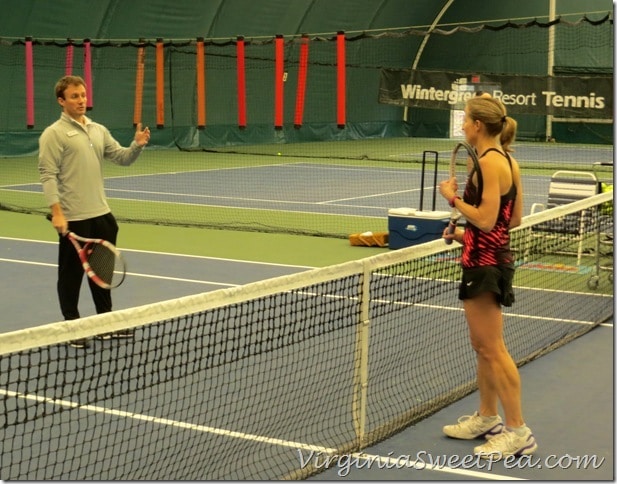 We have the nicest friends. Mr. SP and Cole are frequent partners.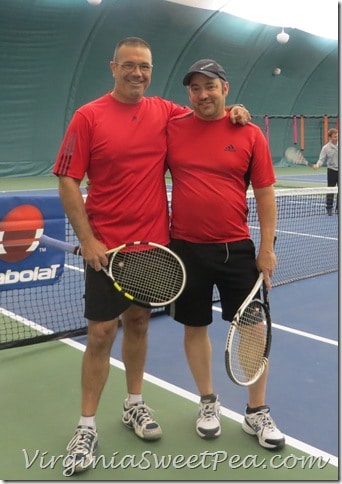 Mr. SP also enjoys playing with Patrick.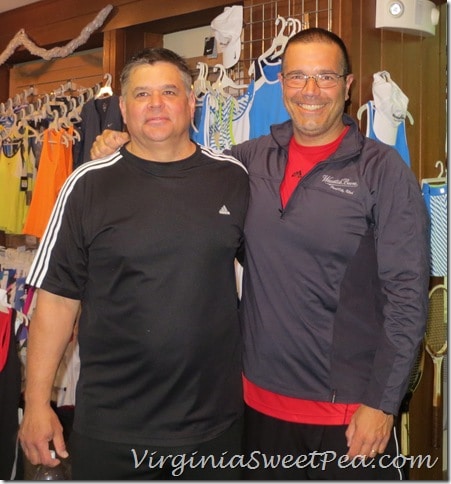 The pro shop has a great selection of clothing. Tennis academy participants get 30% off, so we all took advantage and came home with a few new things.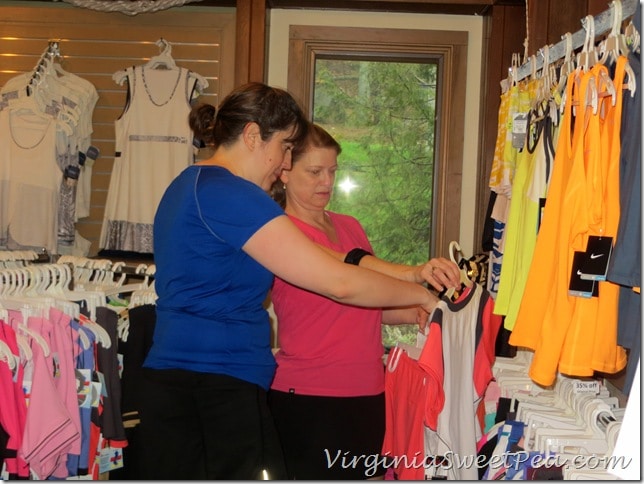 Our condo was really comfortable and we enjoyed relaxing in between tennis sessions. New tape on our racket handles was a clinic necessity.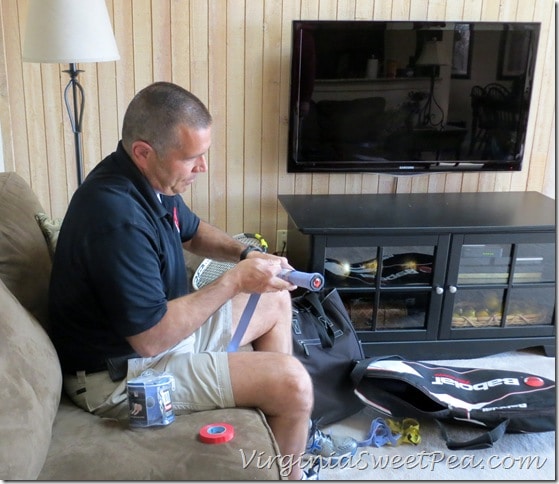 The wreath outside our condo door was home to a mama bird and her babies. We enjoyed watching them from a distance all weekend.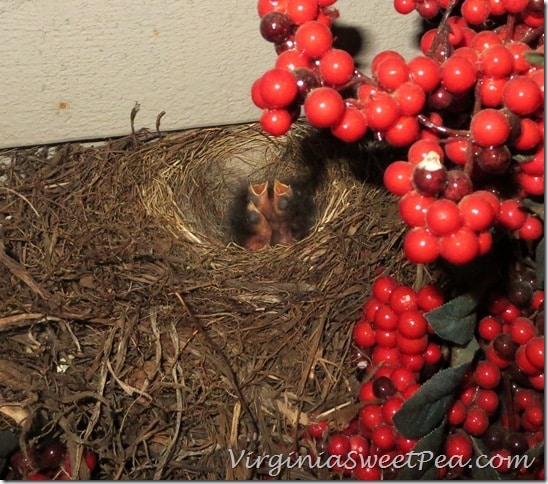 A bat remained on the ceiling in the hallway by our condo all weekend. Some of us weren't so thrilled with him. (Not me, I think bats are kind of cute.)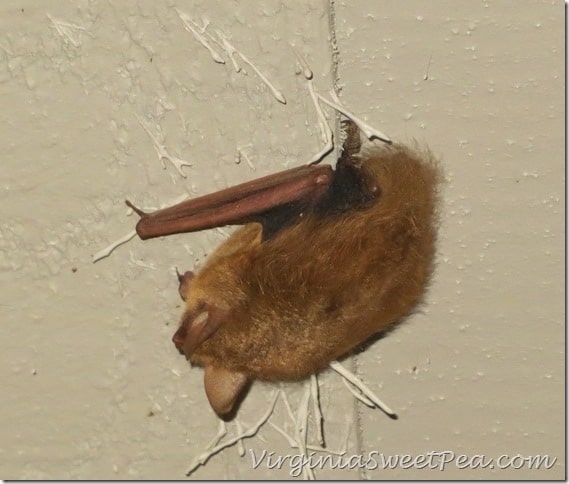 Friday night we enjoyed dinner at The Edge and Saturday night the girls did massages and facials while the boys went to Devil's Backbone for beer and dinner.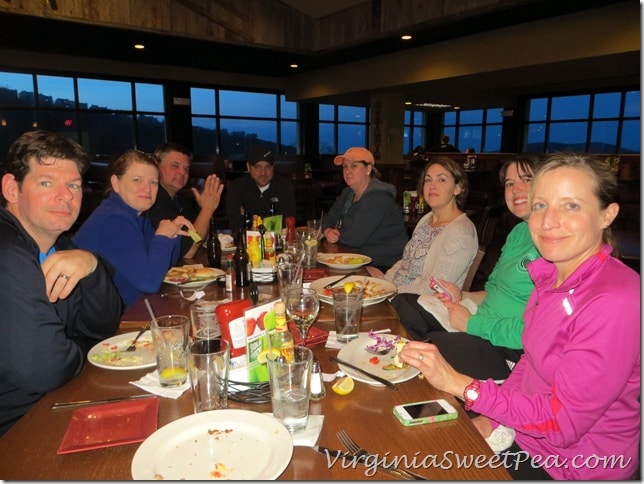 I noticed a few pallets by the courts and the pros were kind enough to let me have one of them. Mr. SP and I have a project in mind for this pallet and hope to make something with it next weekend.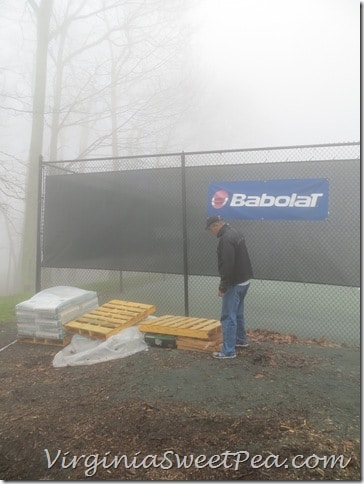 A highlight of my weekend was bumping into my friend Elizabeth at Mac's Market on 151 in Nelson County. Elizabeth and I were great friends in high school and have lost touch over the years. I am hoping that we'll see each other again very soon.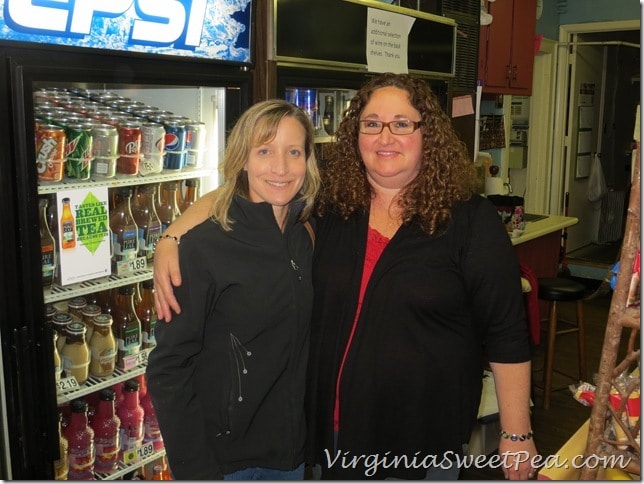 Sherman spent the weekend with his grandpa and gleefully greeted us when we arrived home.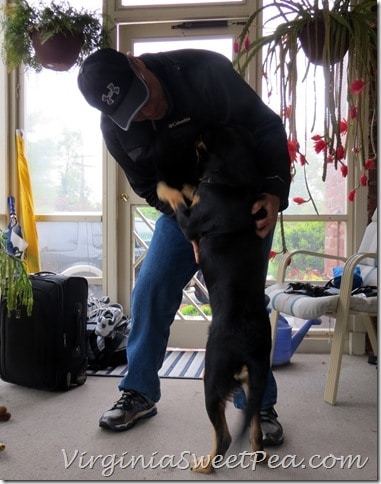 He was a good little boy while we were gone. Having a dog makes travel not so easy and we are lucky that Rich is around to take good care of Sherman.
Did you notice my Orchid Cactus? It's in full bloom and is glorious. This was my grandmother's plant and I look forward to it blooming each spring.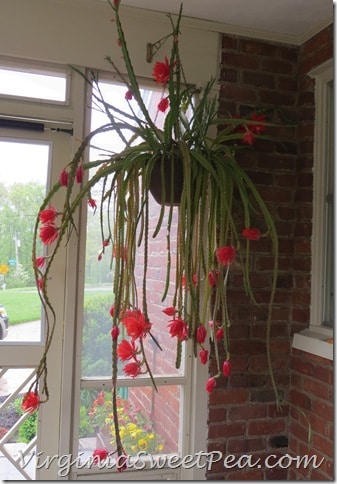 How was your weekend?