Handcrafted Chippendale Door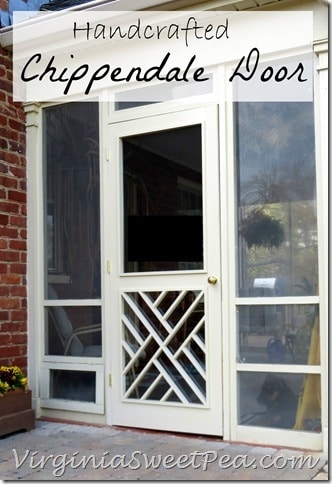 One of Mr. SP's winter projects was crafting a Chippendale door for our screened porch. A few years ago we purchased a custom made Chippendale door from a local hardware store for our front door and Mr. SP made this one to match.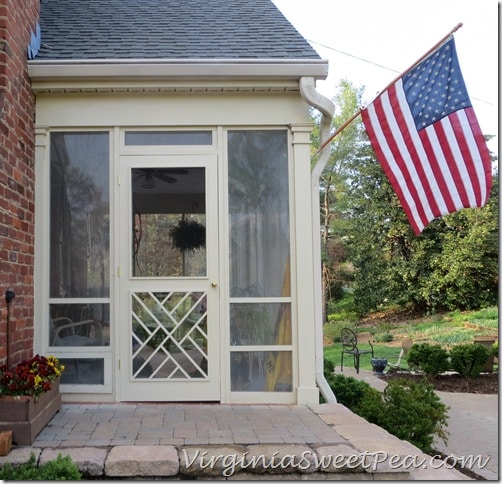 Our old door looked fine at a distance.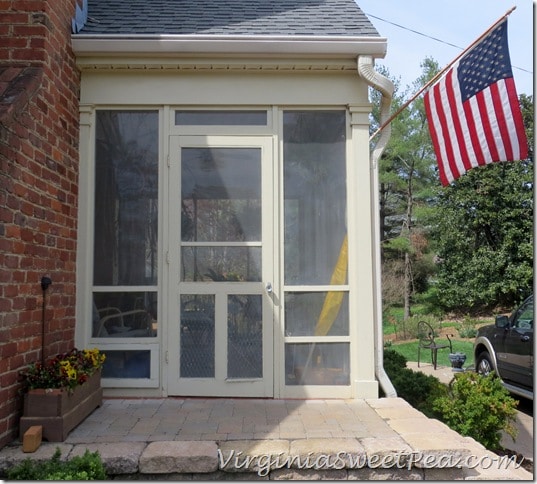 When closely examined, it didn't look so good.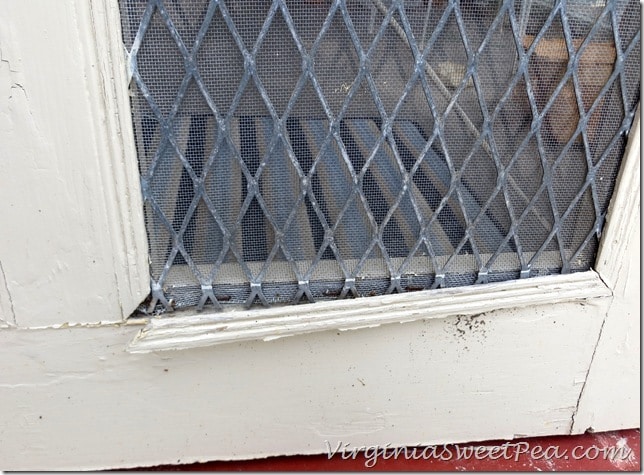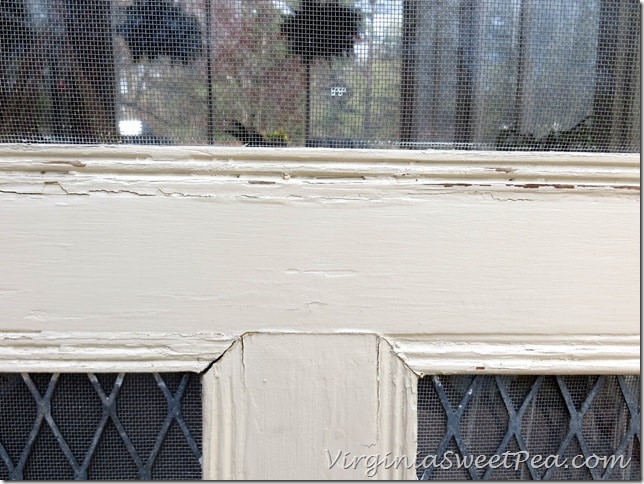 The new door looks pretty from inside the porch. Sherman likes to watch the street for passing dogs.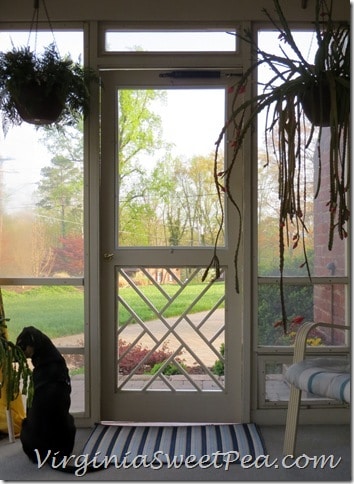 I'm really impressed that Mr. SP made this and that he had a good time doing it.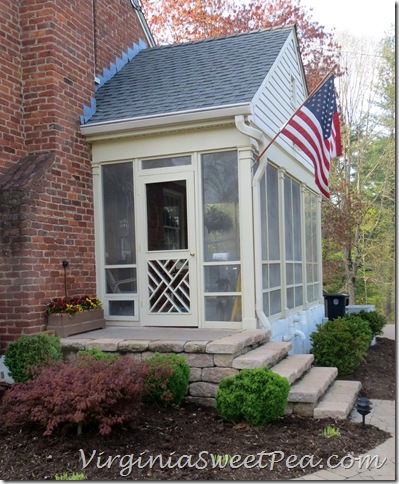 I helped out with the painting.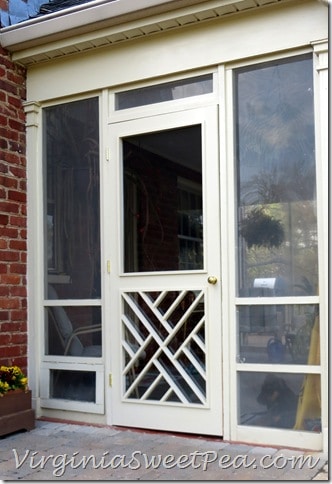 Not one goal has been checked from my 2013 list. I'm happy that Mr. SP has checked one from his.
Sharing With:
Serenity Now
Imparting Grace
Designs, Diapers+Dining
Chase the Stars
The Shabby Nest
ONe Project Closer
Dwelling – The Heart of Your Home
DIY Showoff