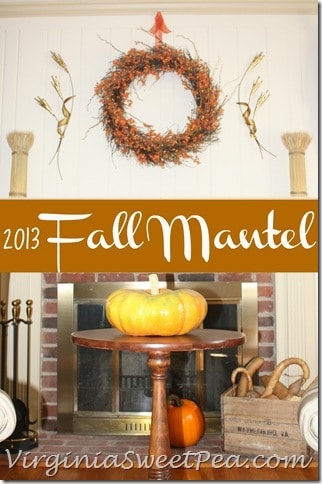 This fall my mantel was inspired by two vintage wheat wall hangings that my Aunt Nellie passed on to me. I have vague memories of these hanging in Nellie's house when I was a child, but I can't remember exactly where she used them. They are designed to hang together; if you look closely, you can see that the one on the left is slightly longer than the one on the right. My fall mantel is simple for now, yet it will change when Bittersweet is added after our first frost.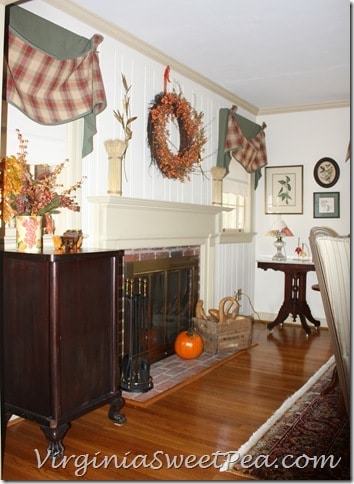 I love that fall decorations can be enjoyed for September, October, and November. When November gets closer, I'll add Thanksgiving turkeys.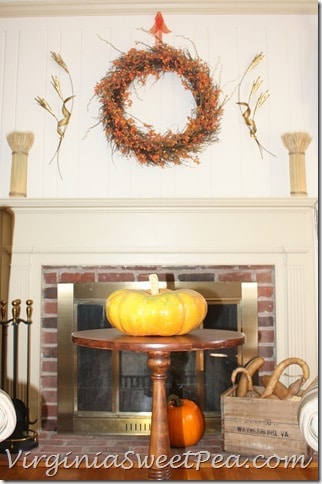 I bought both pumpkins at our local farmer's market and waxed them to add a pretty sheen. The gourds in the wooden box were grown by my dad and are now about twenty years old!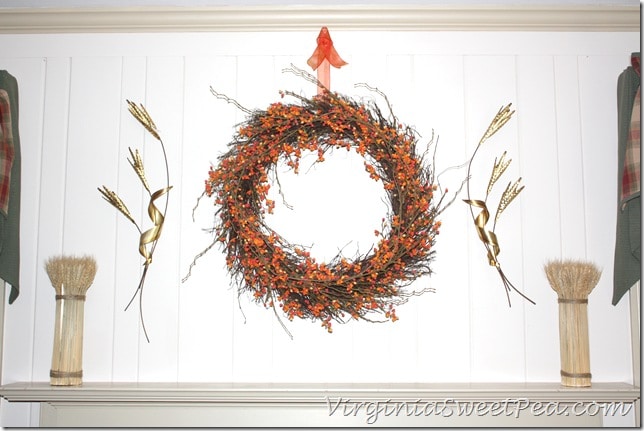 The large faux Bittersweet wreath was purchased in Williamsburg and the wheat sheaths in Nags Head. Many might think my mantel is too bare but I kind of like the minimalist look.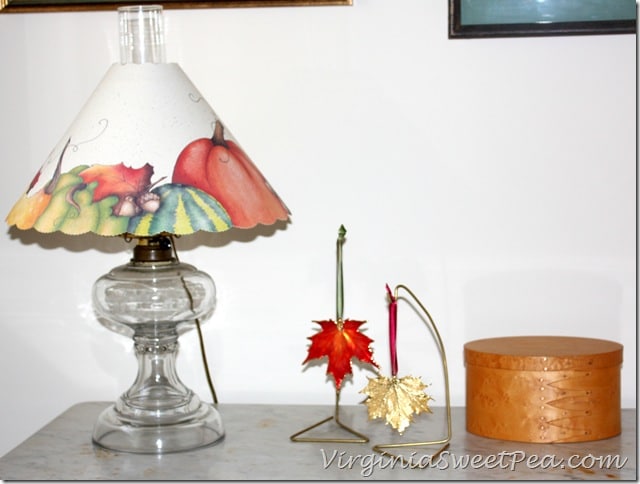 The marble table beside the mantel holds an antique lamps with a fall shade. The handmade box was a gift from Mr. SP from the early years of our marriage. Both leaves are preserved Sugar Maple from Vermont.
Sharing With:
Between Naps on the Porch