Fall Mantel – Pinterest Challenge
For this month's Pinterest Challenge, we decorated a fall mantel.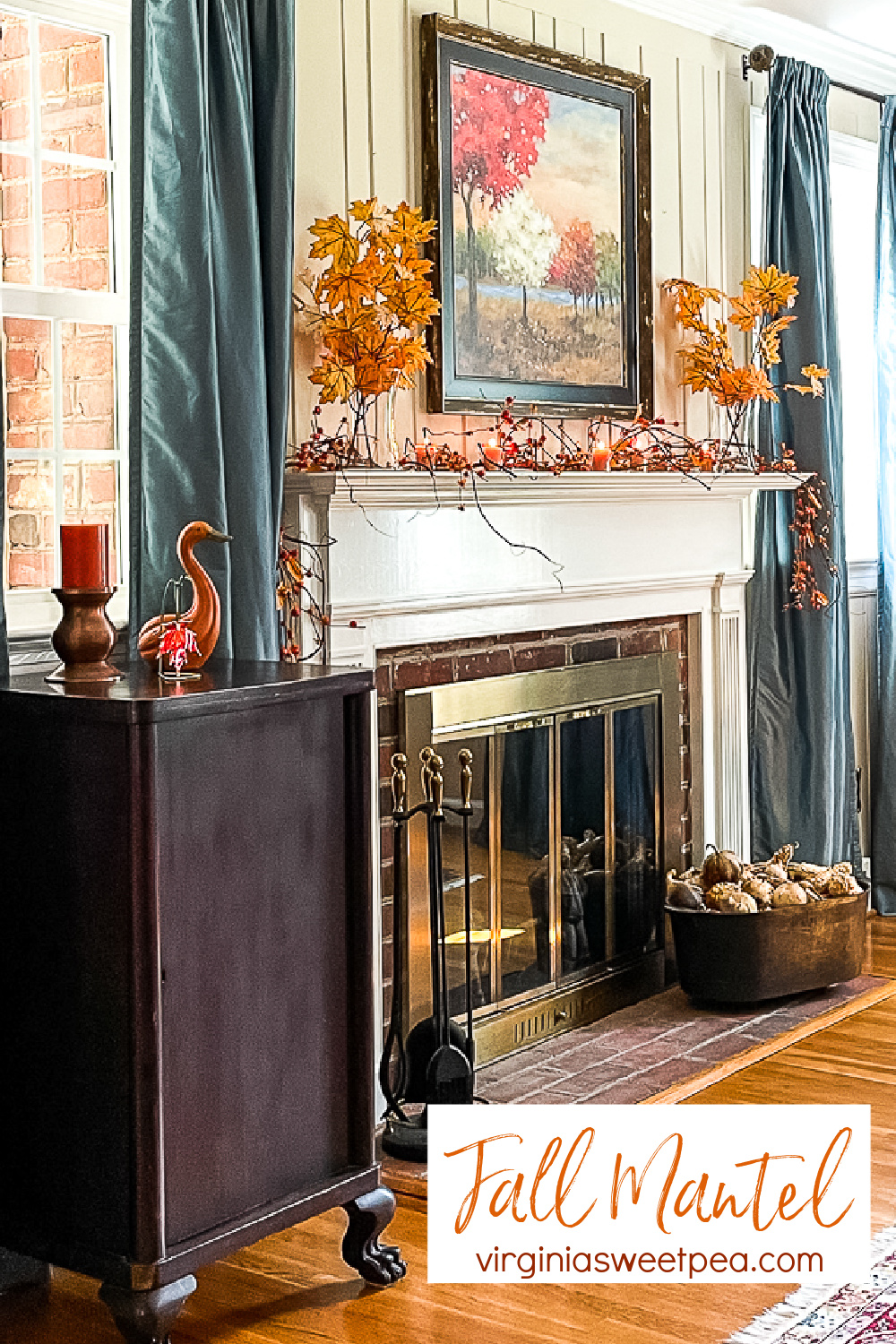 I recently shared the fall decor in my living room and dining room, the fall decor in my family room and breakfast room, and the fall decor in my lake house master bedroom.
Today I'm sharing my fall mantel.
For each month's Pinterest Challenge, Cindy from County Road 407, picks a theme and then selects a picture from Pinterest to use as our inspiration.
Our job is to create our own version of the inspiration picture.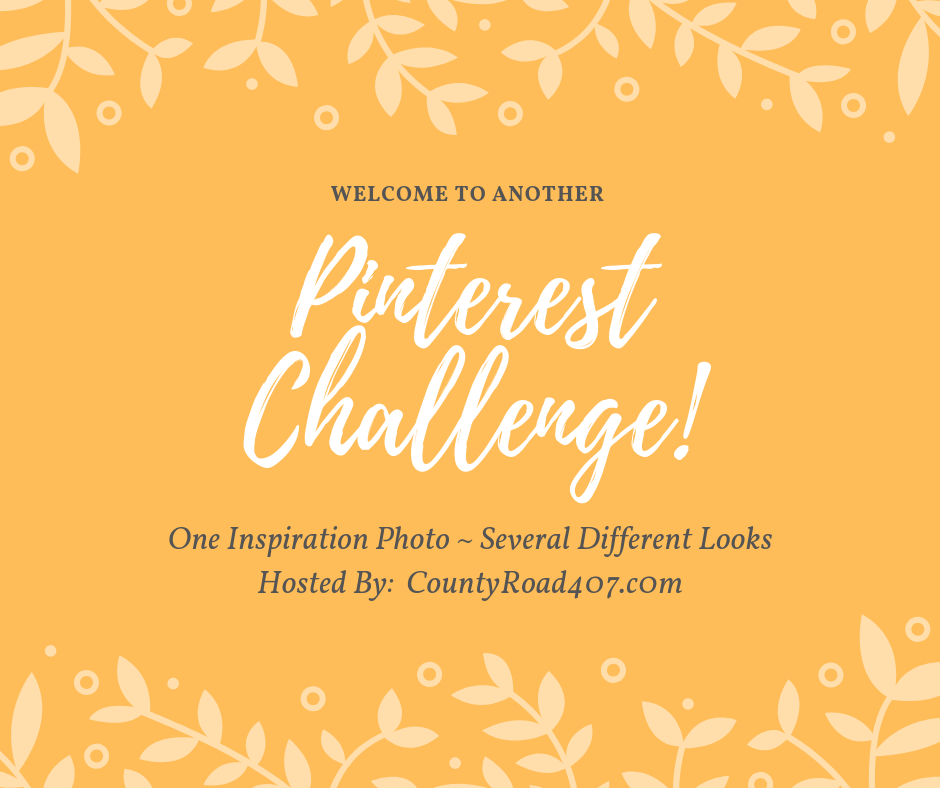 If you arrived here via Laura of Decor to Adore, welcome!
Our Inspiration for this Month's Challenge
Our inspiration for this month's challenge is from Jenelle Trinnette.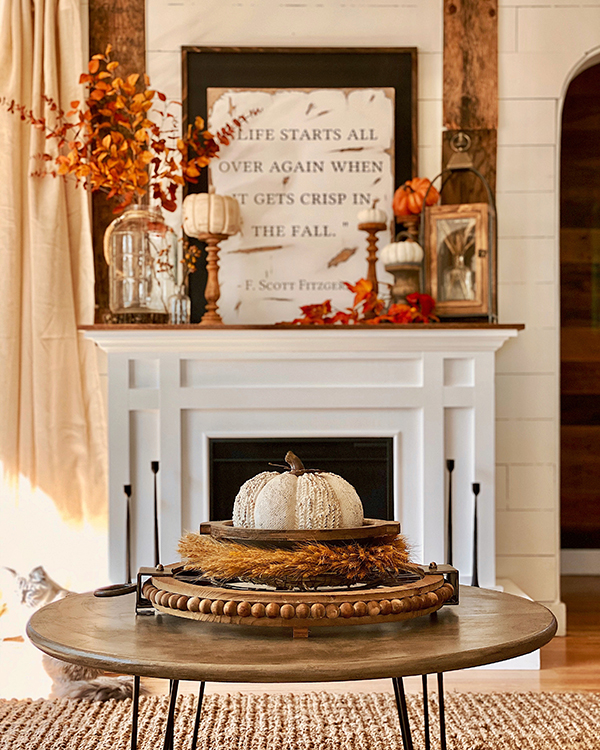 Isn't this a beautiful fall mantel?
Janelle used these elements for her mantel:
Framed art
Fall foliage in a vase and on the mantel
Pumpkins on candle holders
A lantern
Fall Mantel
I love decorating a fall mantel and it was very easy for me to come up with my version of Jenelle's inspiration picture using items from my decor stash.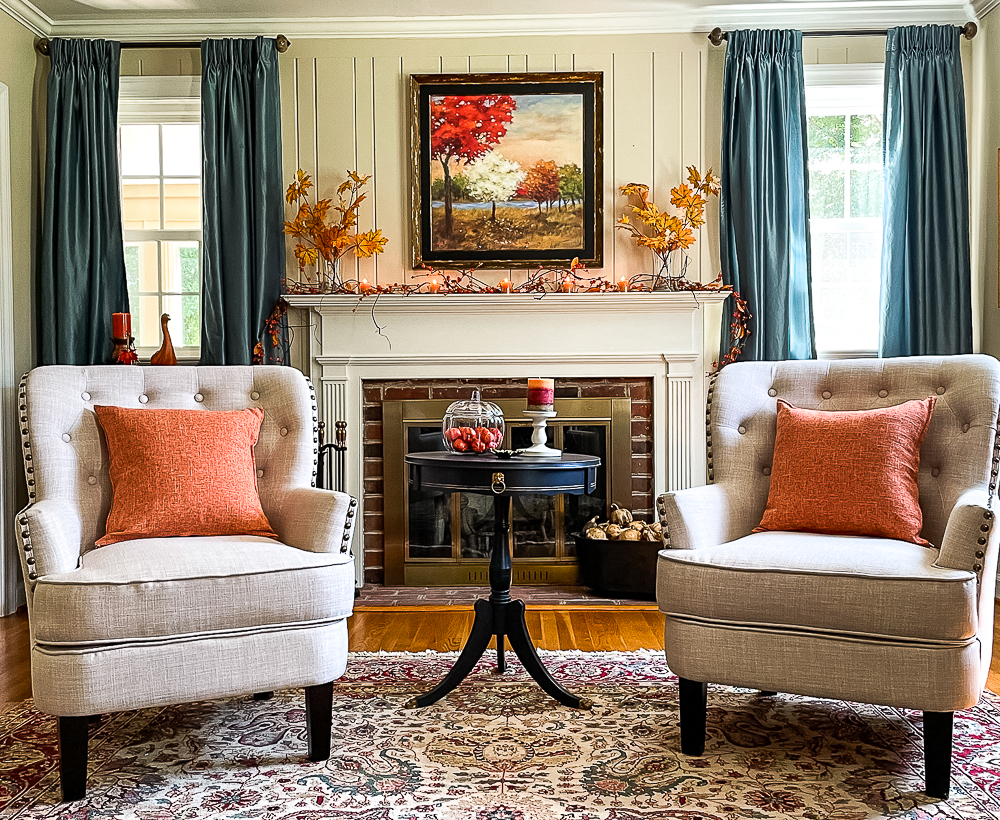 My fall art was a yard sale purchase years ago.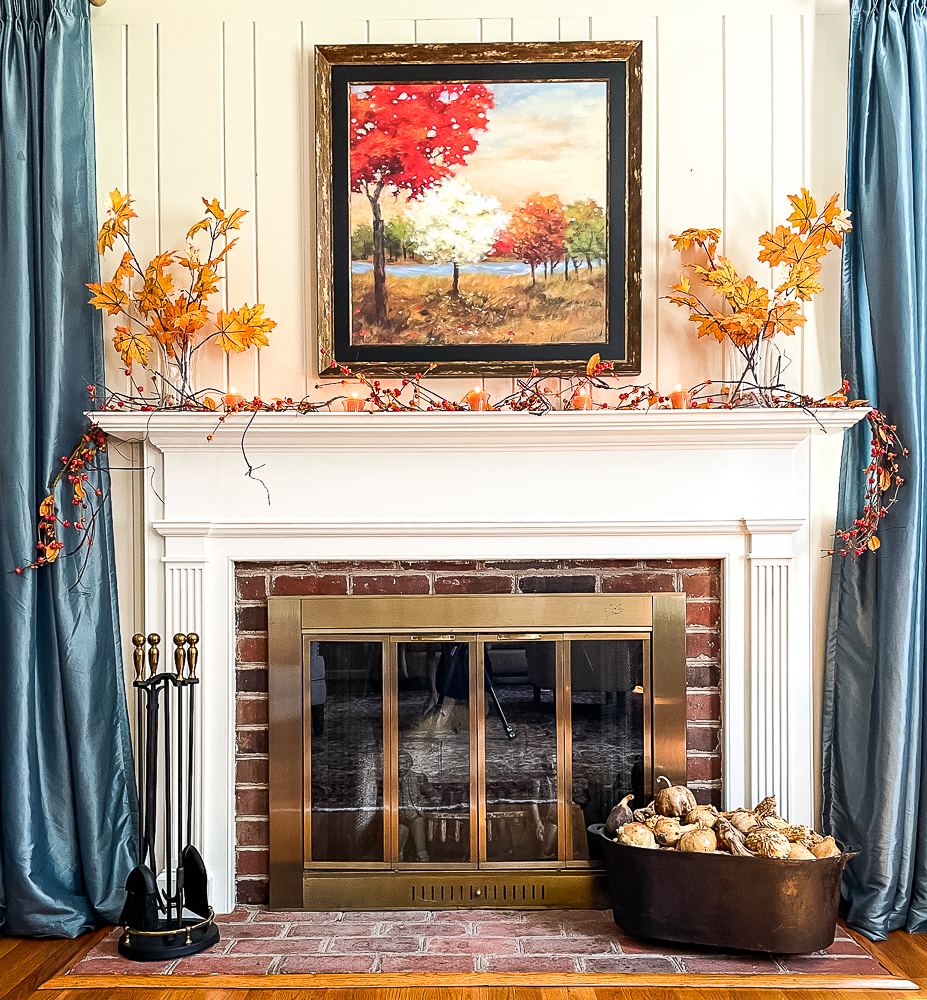 Faux fall foliage is displayed in vases along with a bittersweet garland and orange votive candles.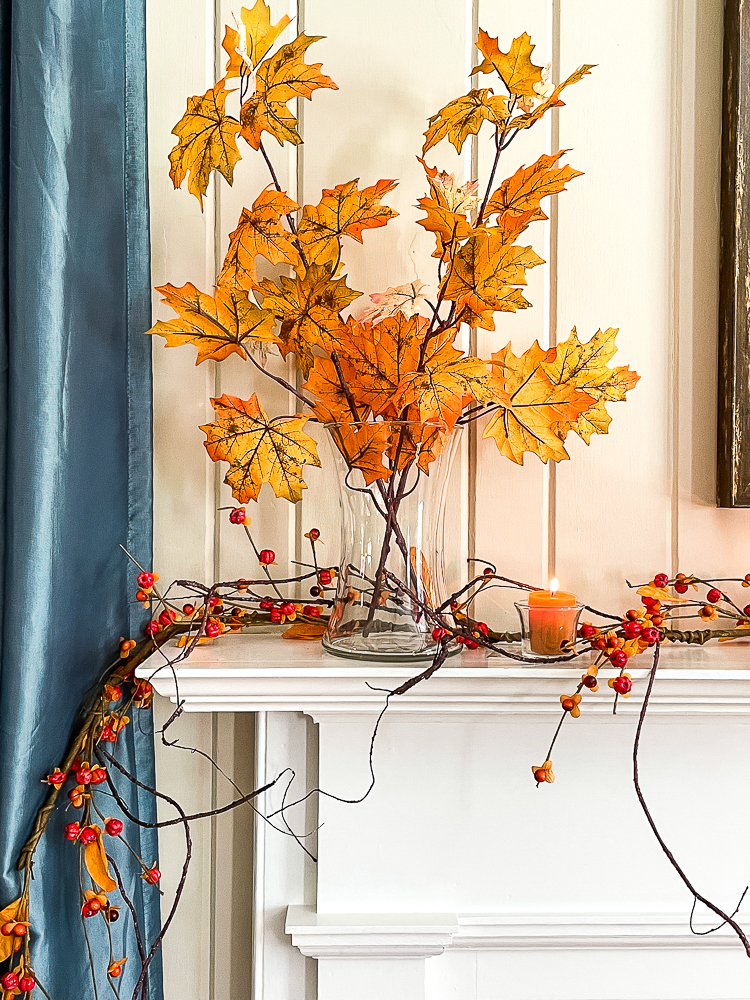 The music stand to the left of the fireplace is decorated for fall. See the rest of my fall living room decor here.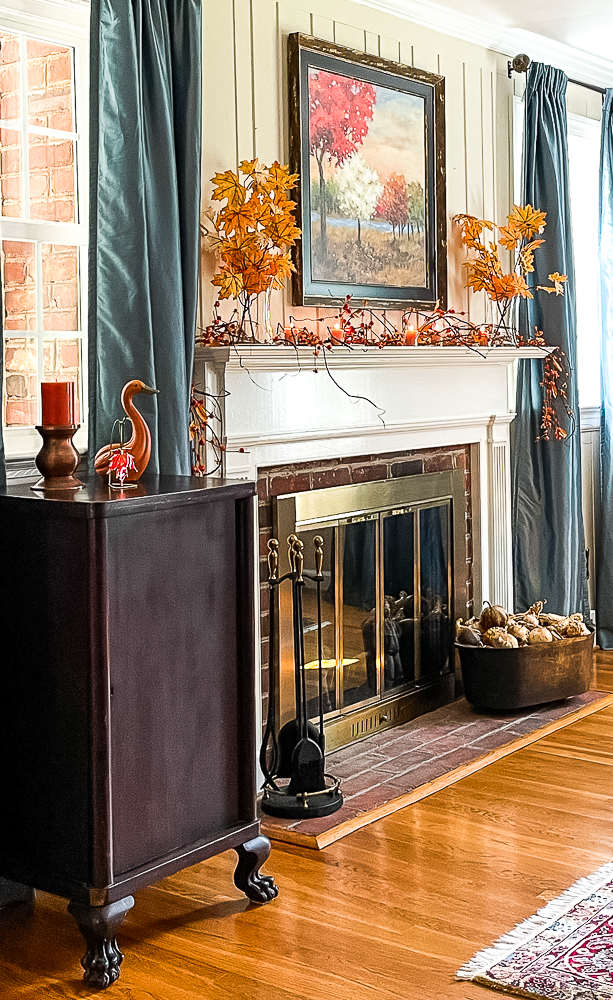 My mom's cast iron pot is filled with dried gourds. Each fall I save my gourds in our basement so they can dry. I now have a plastic tote full of gourds to use each fall.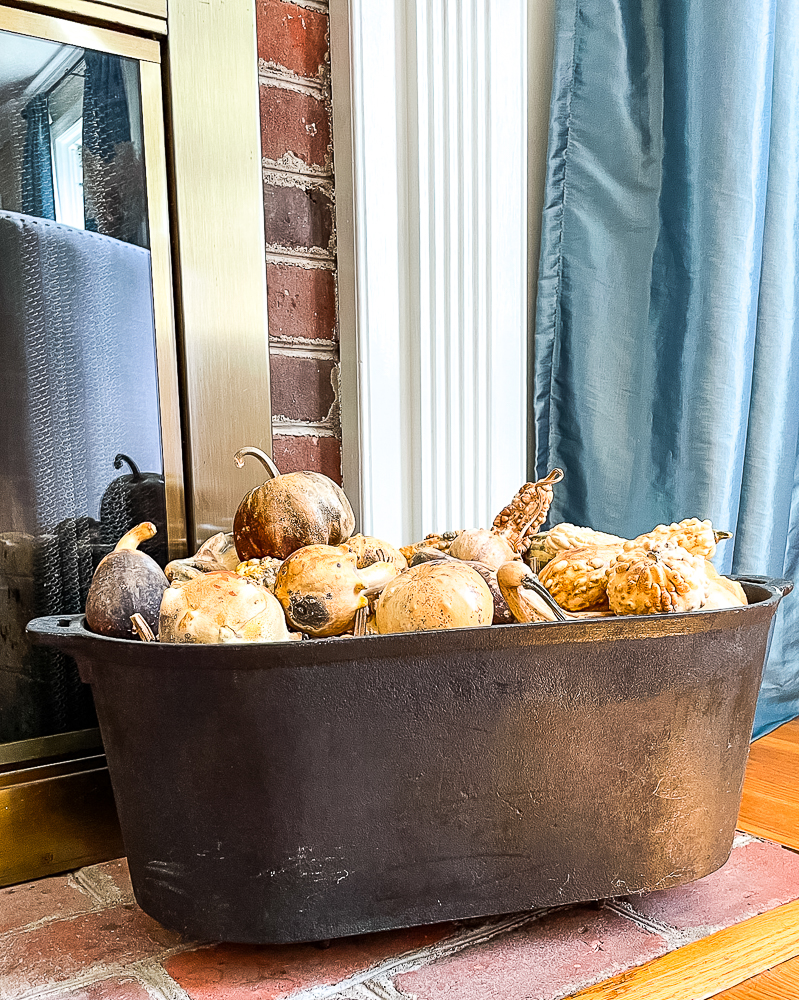 Next up is Cindy from DIY Beautify. I am looking forward to seeing Cindy's version of our fall mantel inspiration picture.