Summer Mantel with Mason Jars and Lemons
Does your mantel need a summer refresh? Until recently mine was still decorated for spring. This month's Pinterest Challenge gave me the motivation I needed to come up with a new design. Our inspiration pin this month was a summer mantel and it inspired me to create my version, a Summer Mantel with Mason Jars and Lemons.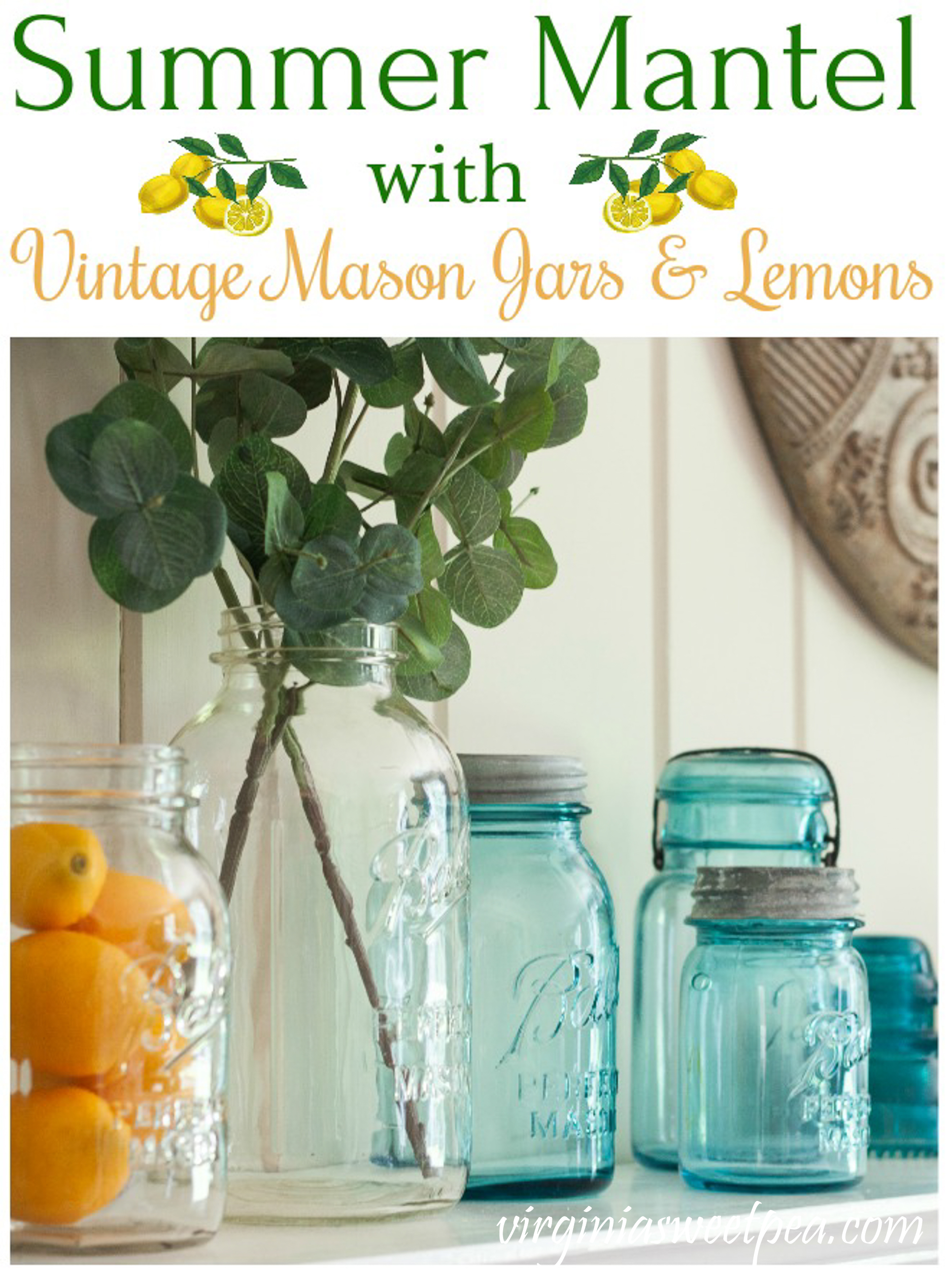 Today's mantel is a Pinterest challenge that I'm sharing along with a group of blogging friends. This is a monthly challenge hosted by Cindy from County Road 407. Each month Cindy picks a picture from Pinterest and challenges our group to recreate the look.
You may remember last month's challenge where our group used Lanterns for Summer Decor, May's Patriotic Porch Decor, April's Spring Floral Wreaths and also the challenge from March where we each created an Easter Centerpiece and Table.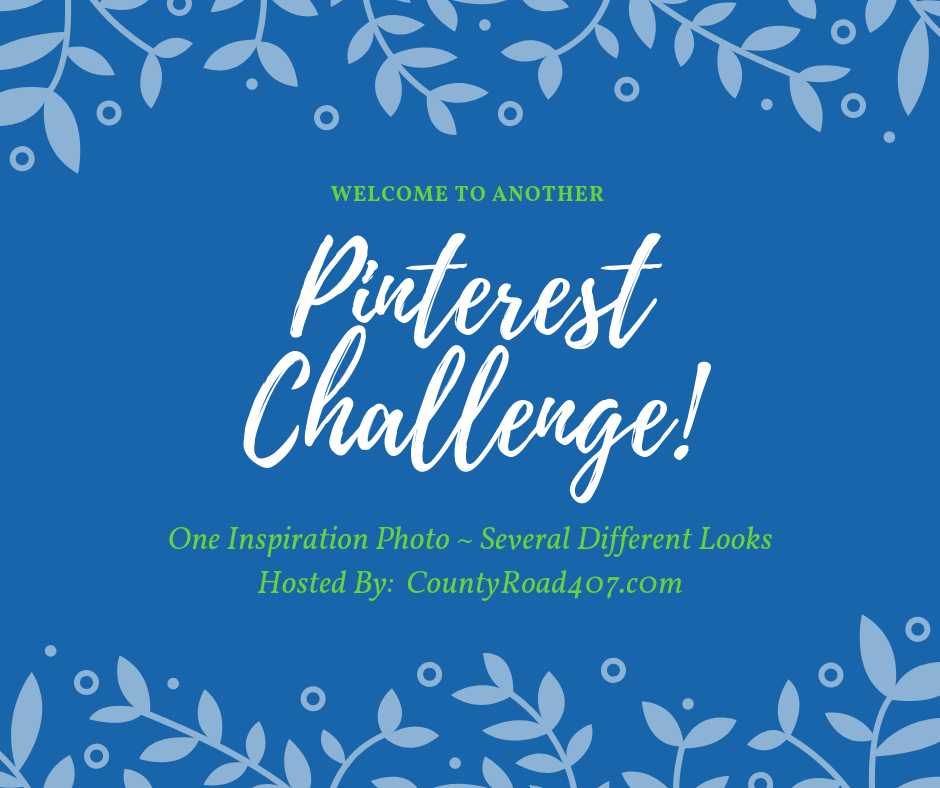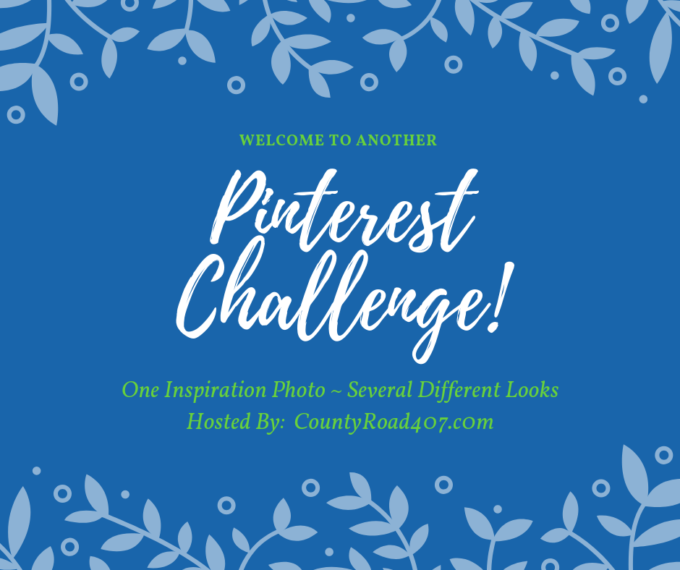 Many thanks to Cindy for hosting this challenge!
If you arrived here from Decor to Adore, welcome! Laura is a blog friend that I've known for years and I adore her style. I'm sure that you enjoyed seeing her version of this month's mantel inspiration picture. You'll find a list of all of the participating bloggers at the end of this post. I'm looking forward to seeing how everyone recreated this look.
Our Inspiration for this Challenge
This month we were challenged to create a Summer Mantel inspired by this beautiful mantel created by Samantha of Little Bits of Home.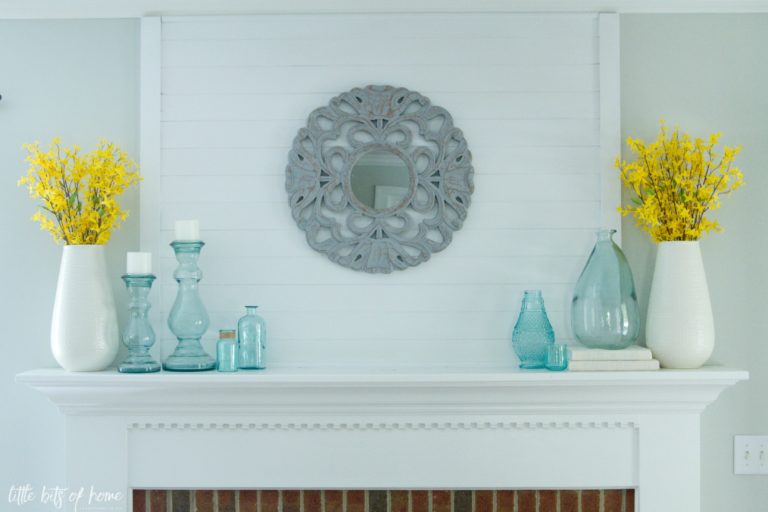 Isn't this a beautiful mantel? When Cindy sent this picture to me, I couldn't wait to get started on this challenge. I examined Samantha's mantel, thinking about what I would need to create this look for my own home.
Samantha's mantel's feature element is a round scrollwork mirror. She used white vases with yellow flowers, blue candle holders and jars, and a stack of white books.
This post may contain affiliate links. For full disclosure go here.
Summer Mantel with Vintage Mason Jars and Lemons
The Mirror
This is my version of Samantha's mantel. I started my decorating my mantel with the mirror. Lucky for me, I had a similar mantel in my attic. Mine is the Southern Living at Home Church Street Mirror. If you were decorating in the early 2000's, you probably have a Southern Living at Home piece or two in your home. If you like my mirror, I saw a few for sale on Ebay. This one from Target resembles mine as does this one from Amazon.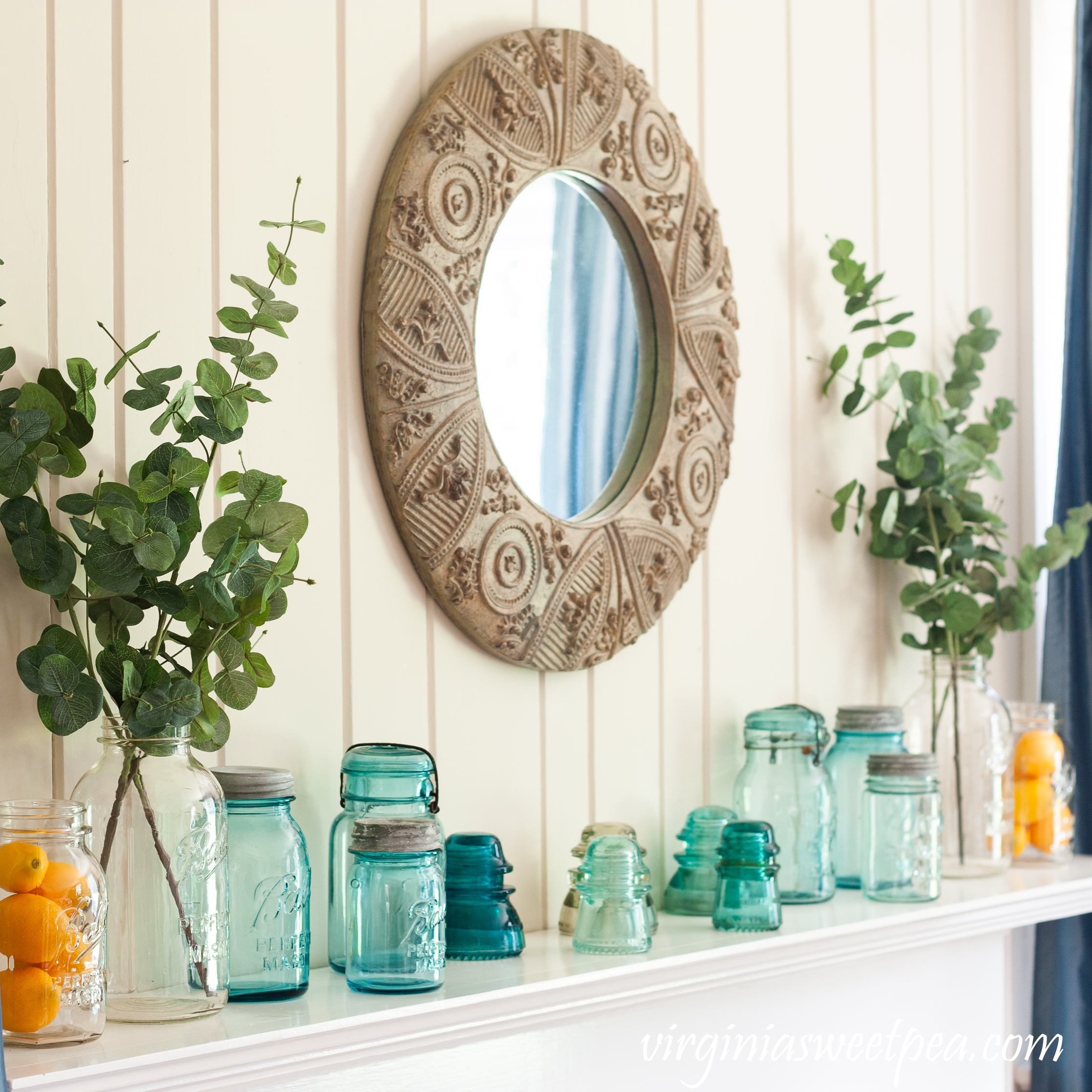 Adding in Blue
After the mirror was in place, I focused on blue glass. I don't have any blue glass candle holders or vases, but I do have plenty of blue Ball Jars and blue insulators. After a quick trip to the basement, I had the blue in the inspiration picture covered.
The majority of my Ball jars belonged to both of my grandmothers. I also recently acquired a few more from a friend who was cleaning out his grandmother's house. When your friends know that you like vintage, you often are the recipient of treasures that they don't want.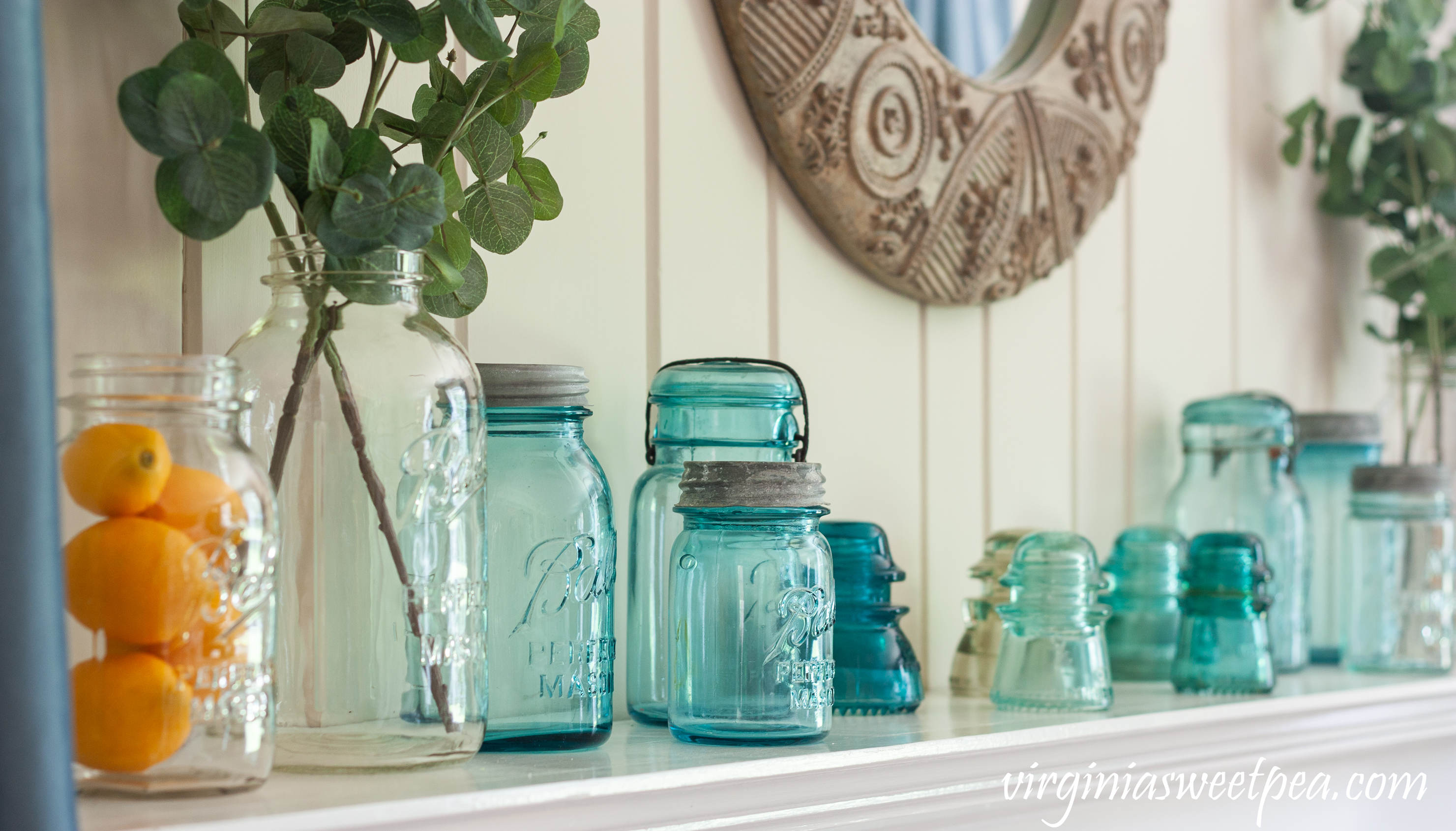 Add a Pop of Yellow
The inspiration mantel is anchored by white vases filled with Forsythia. Since it's summer, I didn't want to use Forsythia, a spring floral, so I decided to add a pop of yellow to each side of the mantel with lemons in clear Ball jars. I've had my lemons from Michaels for many years.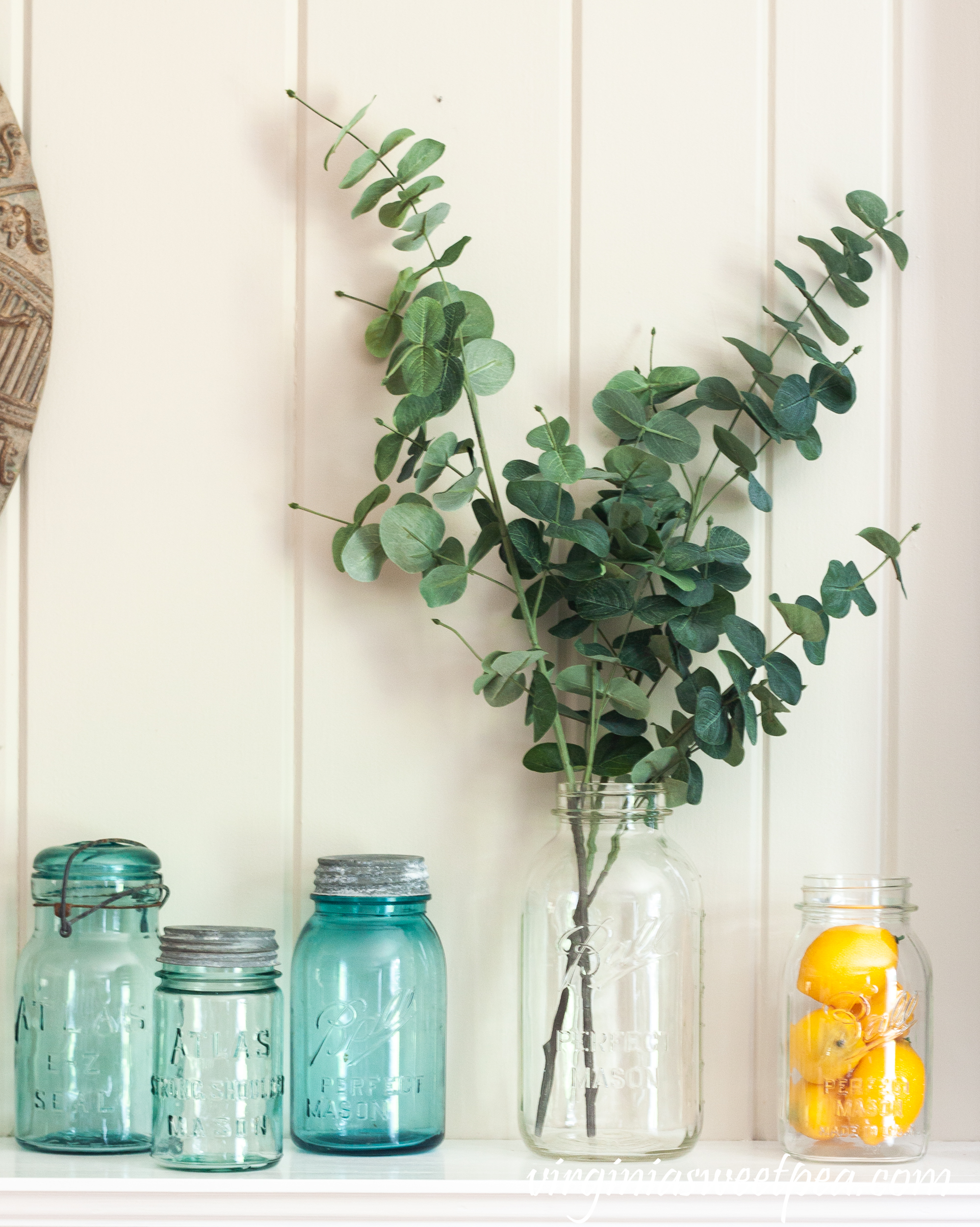 Add Height with Greenery
I wanted to add some height to the mantel, so I added in two large Ball jars filled with Eucalyptus sprays also used on my spring mantel.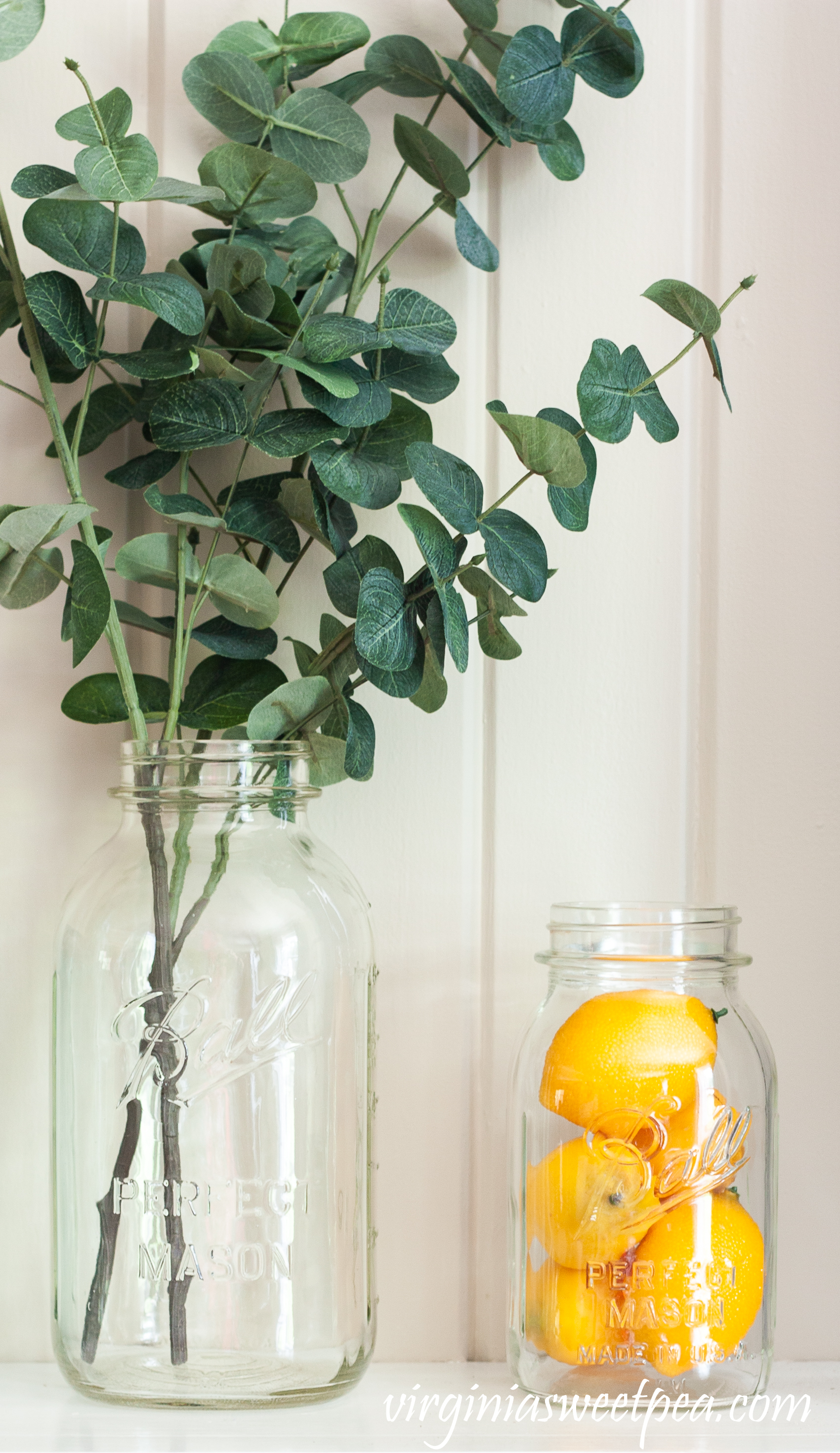 Decorate the Fireplace Hearth
The color of the mirror complements our fireplace screen that I know is out of date. Even though it's old, and not what would be in a modern build, I've always liked this fireplace screen, probably because it reminds me of what was in my home growing up. A lot of bloggers would have painted this brick but I like it as is.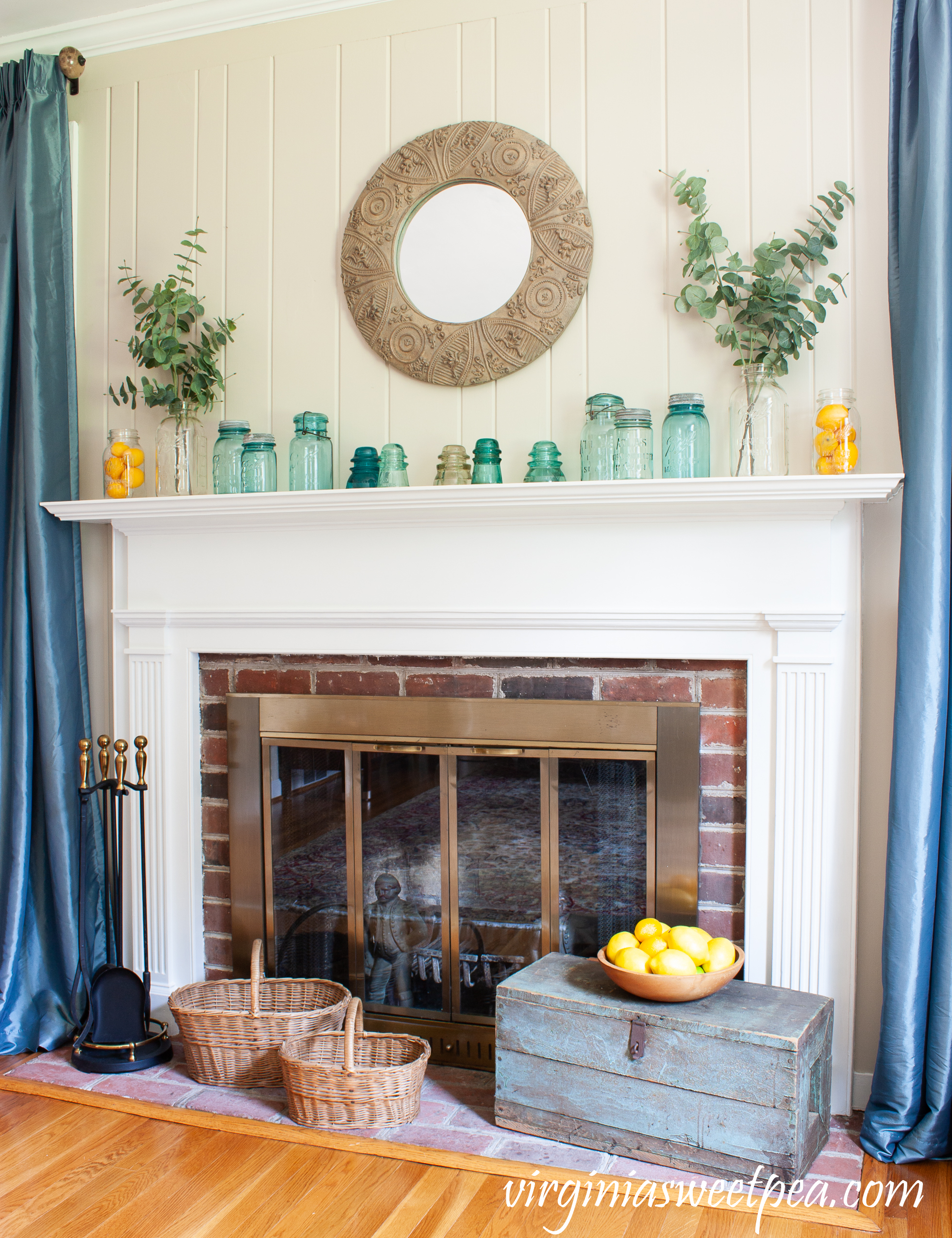 To add a pop of yellow to the fireplace hearth, I added a wooden bowl filled with faux lemons on top of an antique tool box.
The baskets are handmade in Middletown, Maryland and belonged to my grandmother. The smaller basket was my dad's and then my Easter basket. Do you see George Washington peeping through the glass?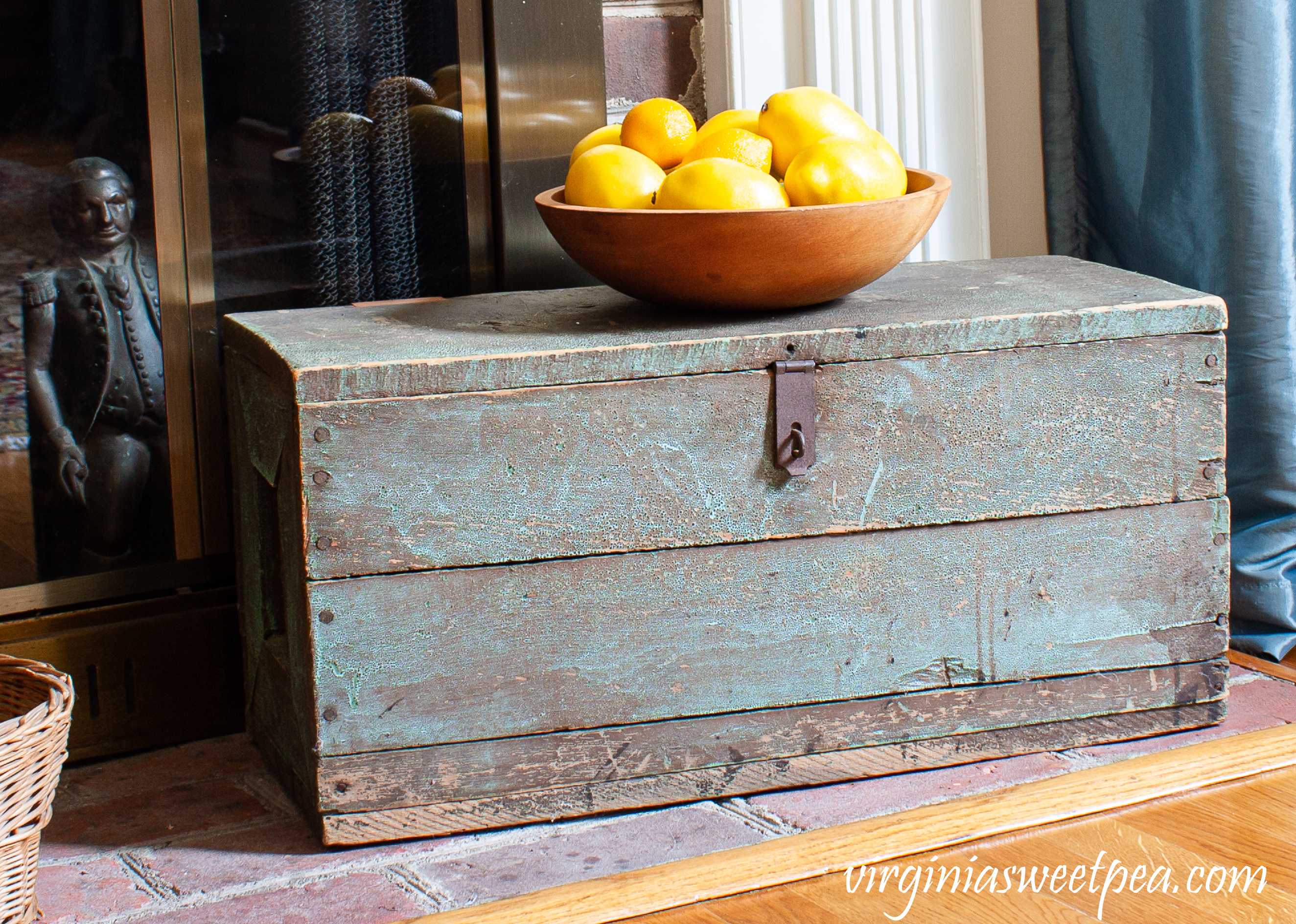 Coordinating the Decor to the Left and Right of the Fireplace
When I'm reading a blog post, I like to see more than just a glimpse of a space that a blogger is sharing. Since I like to see all of a space, I'm sharing all the wall that the fireplace is on. The summer display to the right of the mantel already was decorated with greens and yellows which complement the mantel nicely.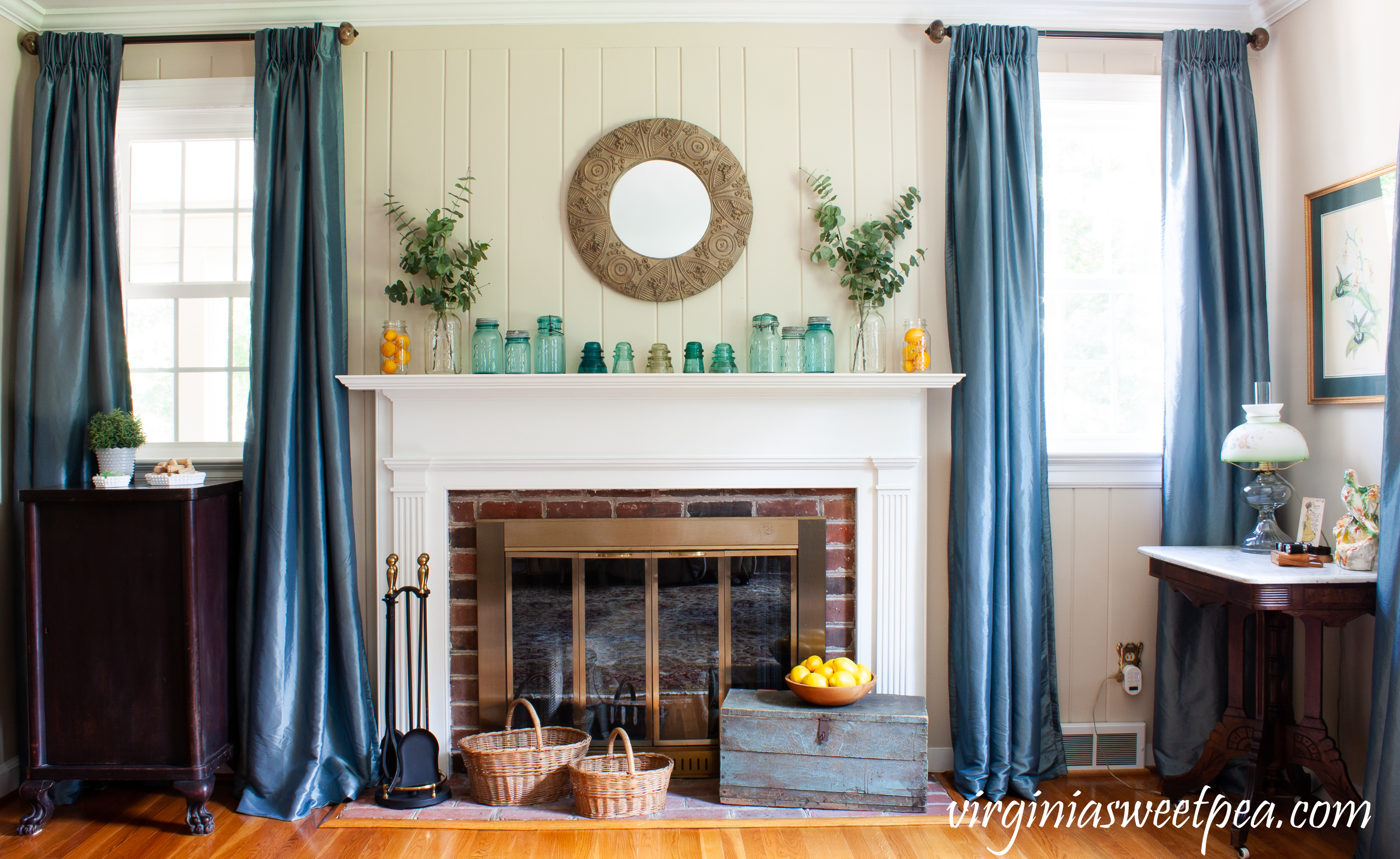 The music stand to the left of the mantel was decorated with an Indian theme that didn't go with this mantel at all, so I change it out with a few pieces of milk glass. The green of the plant and sea glass complements the greenery on the mantel and the cork complements the mirror.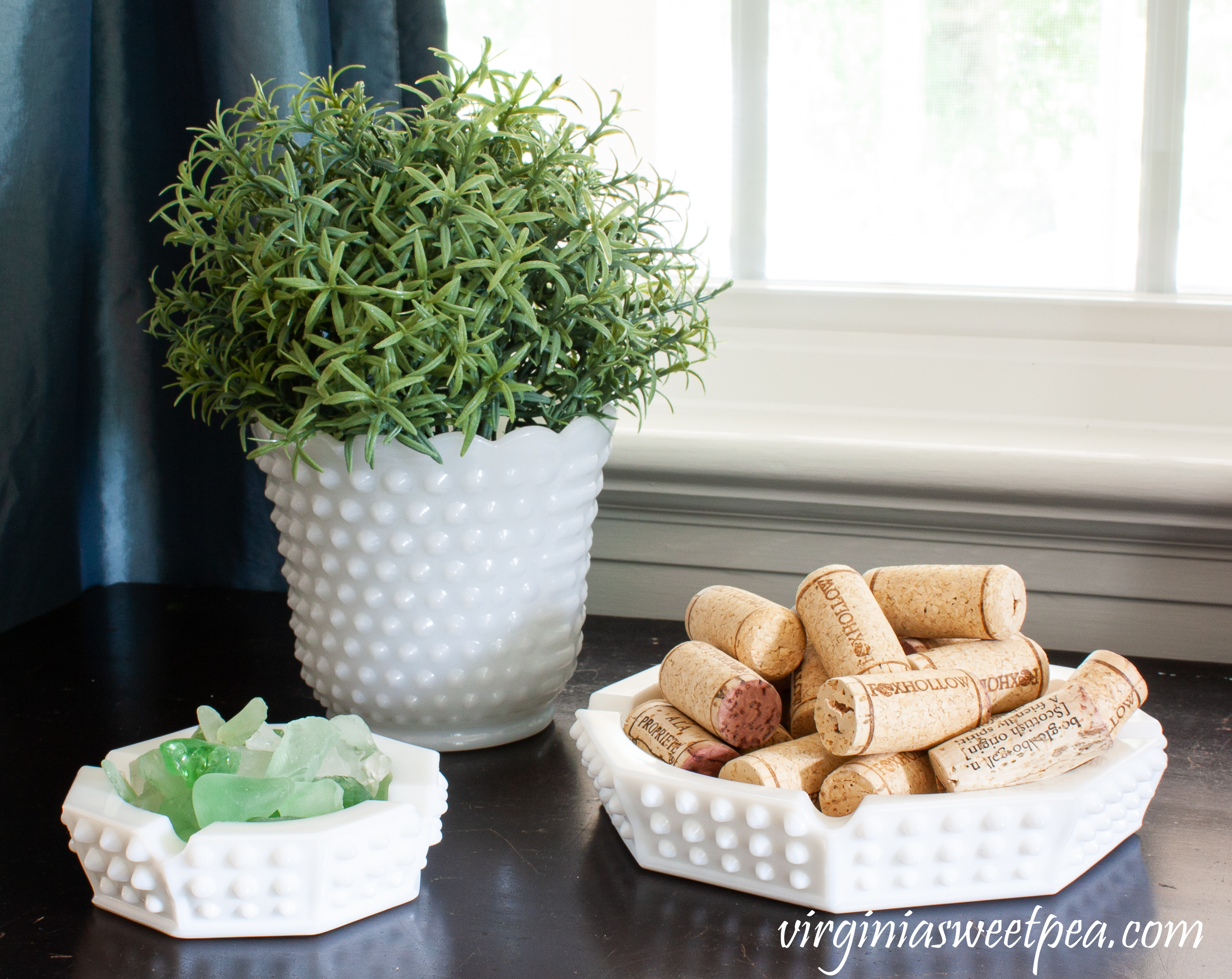 Last Look
My mantel had been decorated for spring since late March and this update was much needed. This Pinterest challenge was the push I needed to bring some new decor into my living room.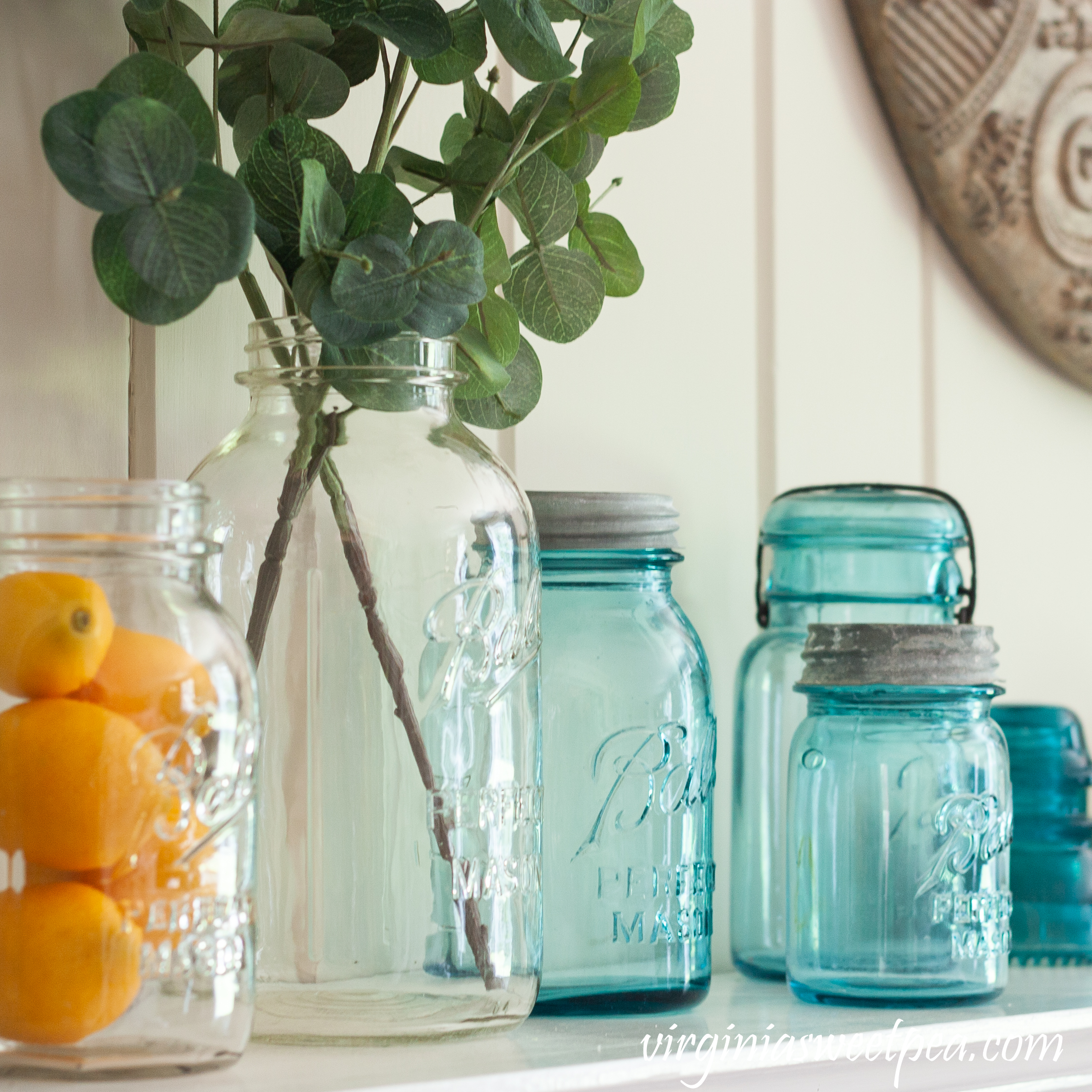 My mantel is now summer ready and I have many weeks to enjoy it until it will be time to start to think about changing it over to fall. I'm a summer lover and I don't want to even think about fall right now!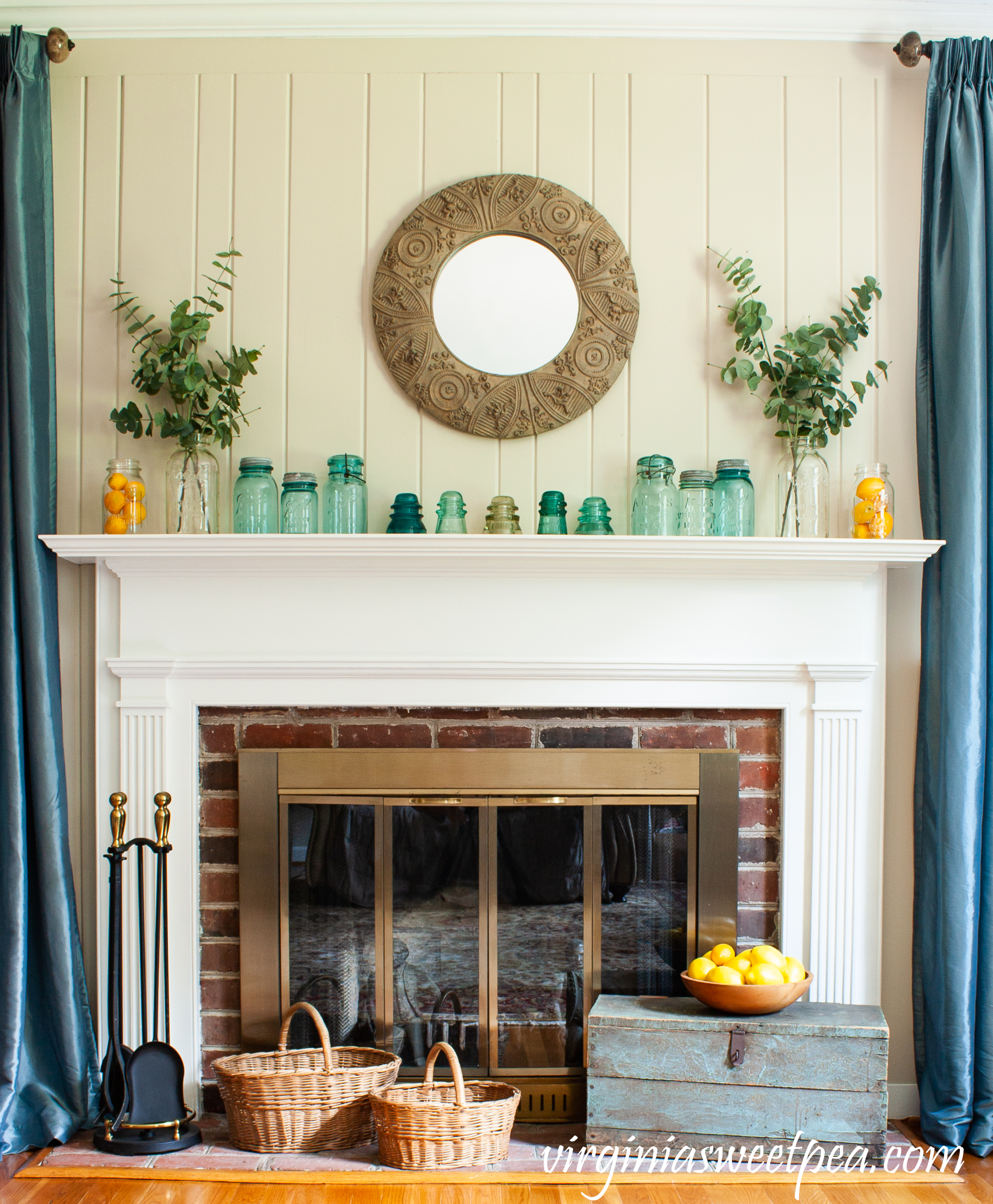 Many thanks to Samantha from Little Bits of Home for this month's Pinterest challenge inspiration. I enjoyed this challenge and like how I interpreted it for my home with my style of decor.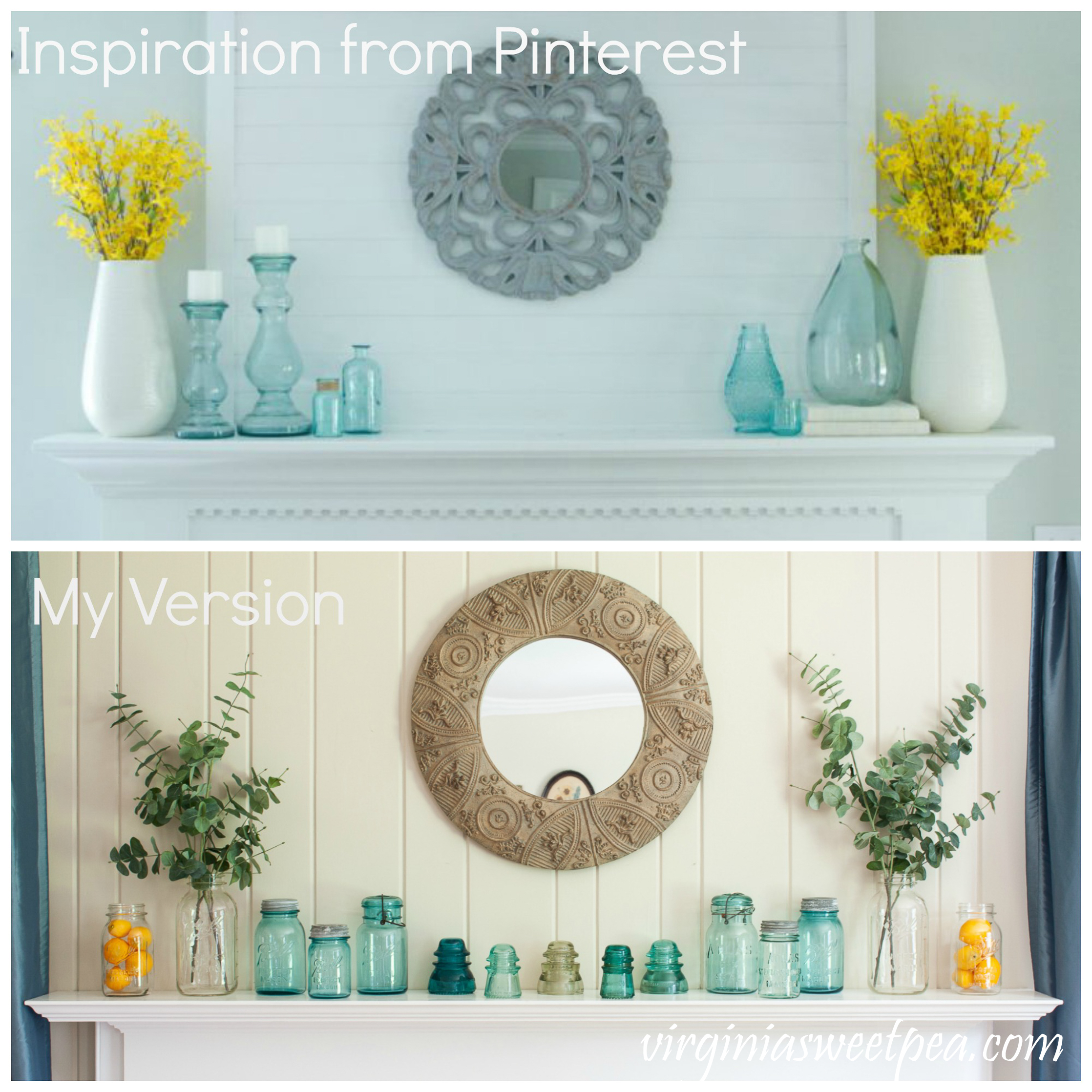 Next on the tour is Barbara from French Ethereal. I'm looking forward to seeing Barbara's version of the mantel inspiration picture.
More Summer Mantels to Enjoy
Click on the links below to visit each blogger who is sharing their version of the inspiration picture. I'm looking forward to seeing them all!
If you don't see the links, click on the blue "Click Here to Enter" button. InLinkz can be wonky and sometimes the links show and sometimes they don't!

You are invited to the Inlinkz link party!