It's Our 20th Anniversary!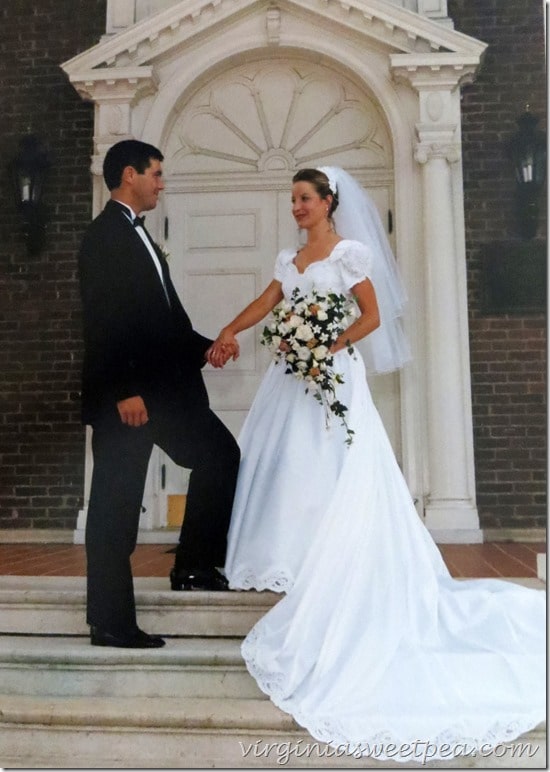 20 years ago today Mr. SP and I were married. How quickly the time passed by! The day I met Mr. SP at the YMCA was my lucky day, this guy is a keeper!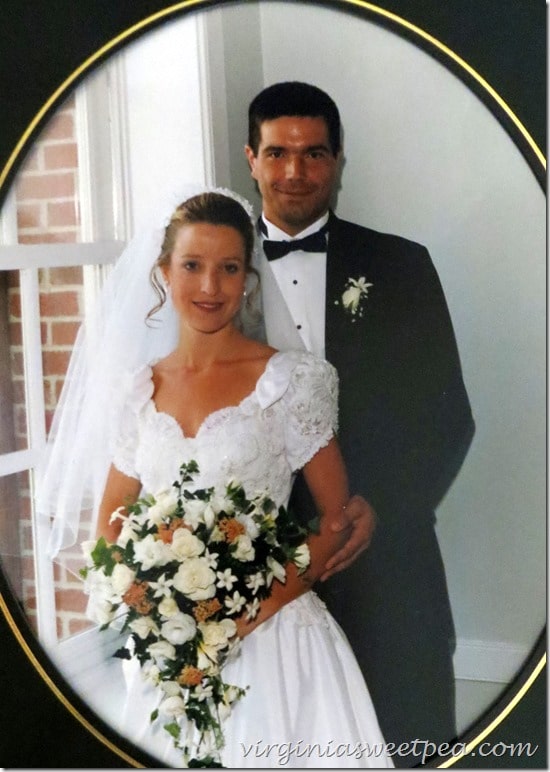 I was a daddy's girl and you can see that I'm his mini-me. He would have been 74 yesterday. We had a birthday cake for him at our rehearsal dinner.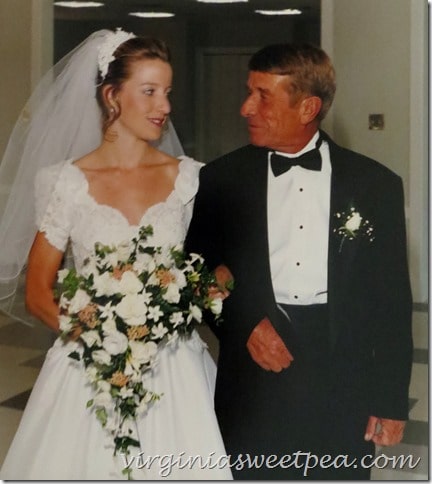 20 years ago, decorating a cake with fresh flowers was the thing to do. Now I don't like that look at all! I remember taking one look at my cake and not liking what the florist did. Mr. SP and I ate the cake top as soon as we got home from our honeymoon. We decided it was too good of a cake to wait and we both really like cake.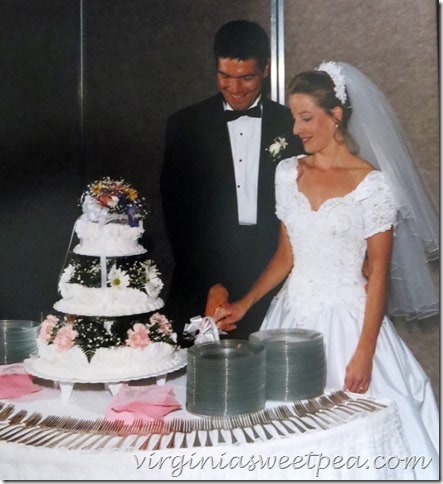 We've been taking selfies since the beginning of our relationship in February 1993. Here we are boarding the plane to go on our Vermont honeymoon. We shipped our bikes there ahead of time and biked from inn to inn.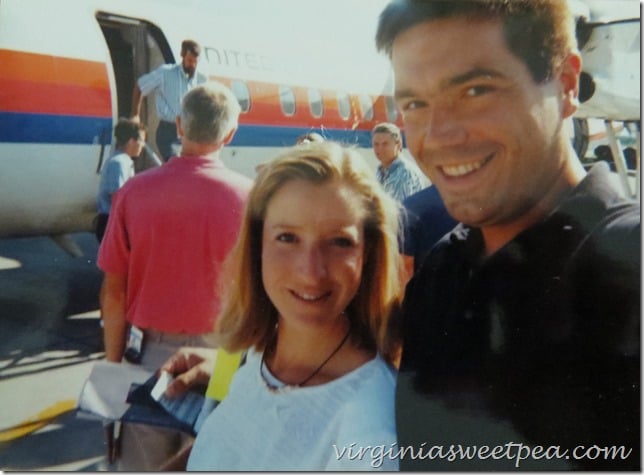 Our "Just Married" bike jerseys were a gift from Mr. SP's brother. We got lots of friendly toots from motorists as we biked the Vermont countryside.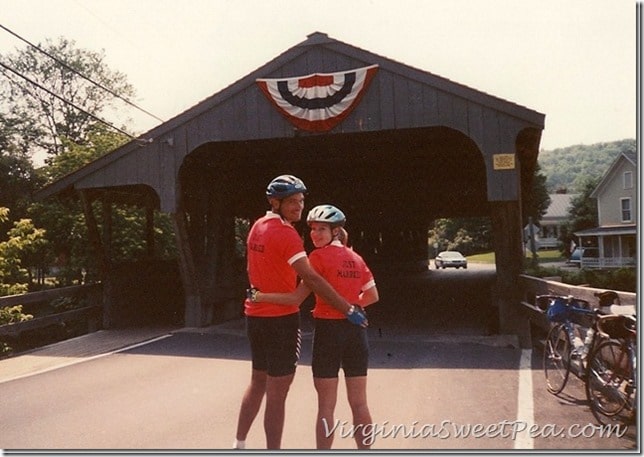 Here's another selfie, this time with a covered bridge in the background.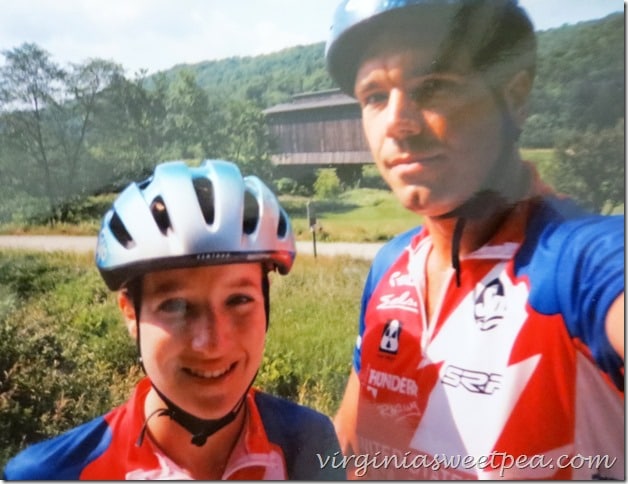 If you like blast from the past pictures, check out last year's 19th Year Anniversary post.
Are you wondering what we are doing to celebrate our 20th anniversary? We are taking a tennis lesson with another couple at a nearby resort and then plan to have lunch at one of the local breweries on the way home. No evening plans, we'll probably just hang out at home with Sherman!
A new giveaway started today, "Fun in the Sun" is for $500 in PayPal cash. Click over to enter!