Living Room Update :: New Curtains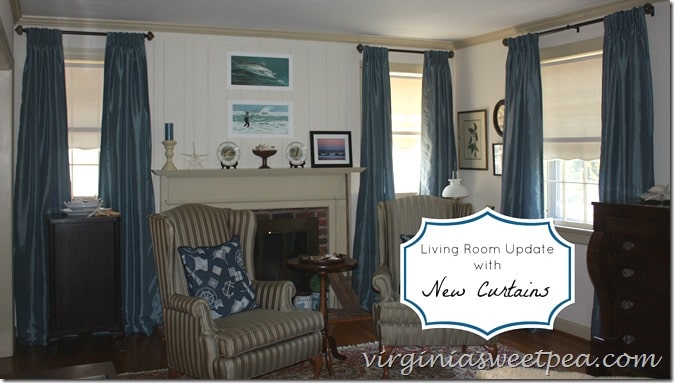 One thing that I really wanted to accomplish this summer was to make new curtains for my living room. I searched for fabric on and off all winter and spring and researched how to sew pinch pleat drapes. Since there are four windows in my living room, sewing curtains for this room is not a small task. The material is expensive and it takes a large chunk of time to do the construction. I ultimately decided to buy curtains for this room. They weren't inexpensive but in all honesty, it probably would have cost just as much for me to make them myself even if I didn't factor in my time.
When I made plaid valences a number of years ago for this room, it served as a family room rather than a formal living room and it had a different rug and different furniture. When we added an addition to our home, we gained a family room making this a formal space. A new rug, new love seat, church sale chairs, and inherited furniture filled the space. I still liked the valences, so they stayed. In recent years I've grown very tired of this look and wanted an update. Pinch Pleat Back Tab Interlined Window Curtain Panels from Bed Bath and Beyond are what I selected. I winced as I pressed "buy" when ordering them, but admit that I am very satisfied with them, even if I didn't make them myself.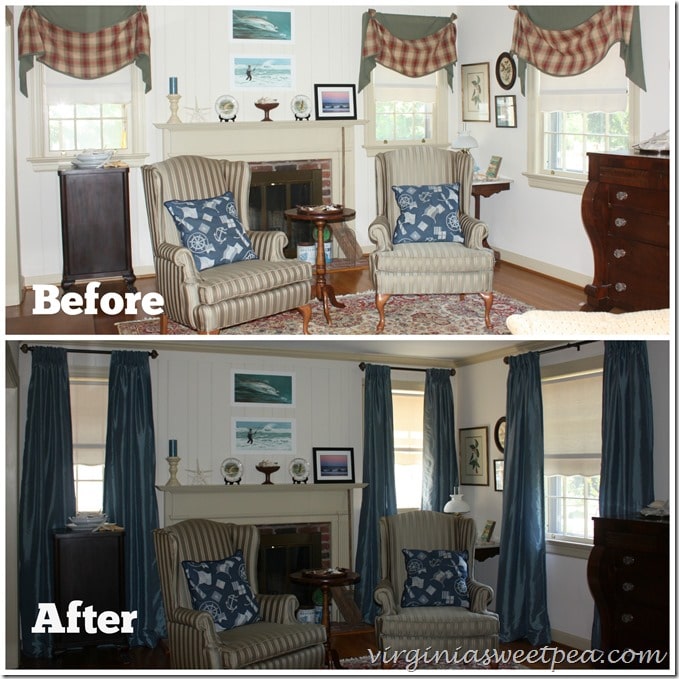 I chose teal to bring out the teal that's in the rug. 95" panels cover from just under the molding to the floor, the exact look I wanted.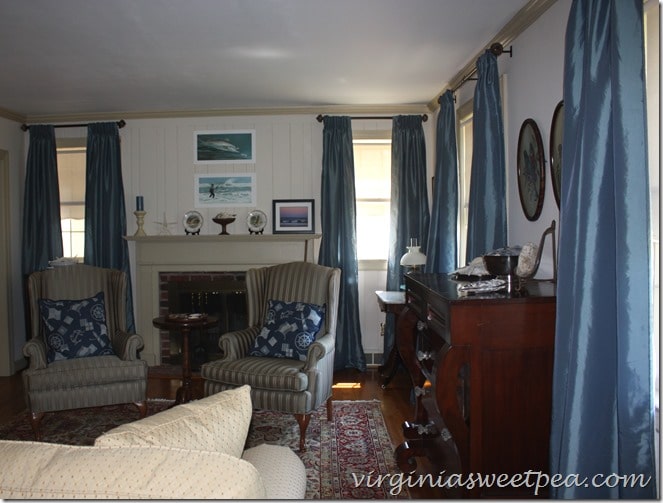 New curtain rods add another expense when installing new window treatments. These were found at Lowes. I would like to upgrade the shades but my budget says I'll have to live with these for a while.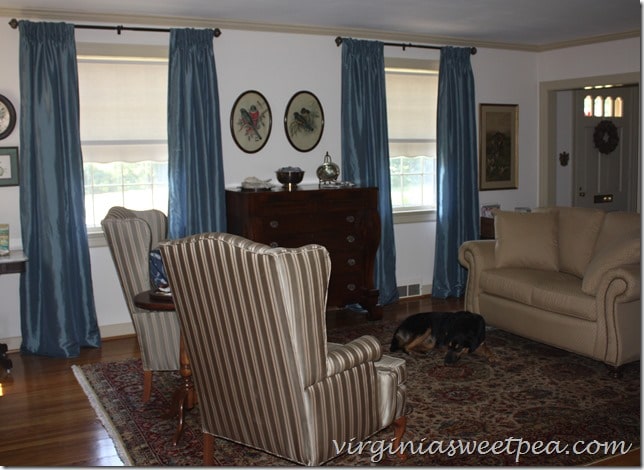 The rods were selected because I liked the color and the stone finial on the ends. I've been wanting pinch pleat drapes for a long time for this room and am so happy to have them without having to make them myself. I've read directions for making them over and over and while not that difficult, it does appear to be quite time consuming. I probably saved myself a week of work and aggravation!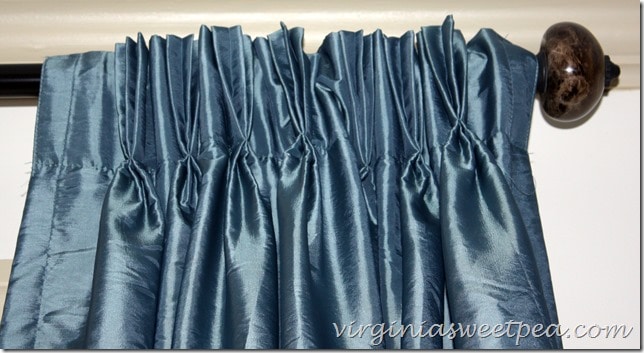 Paint is an update that I'd love to give this room but I don't think it will happen any time soon. I'd also like to make slipcovers for the two wing back chairs. I got these from my mom's church sale for $4.00 each! I liked the green when I had them recovered but now am ready for a change. Now I need to research how to make slipcovers. It's always something when you like to work around your home!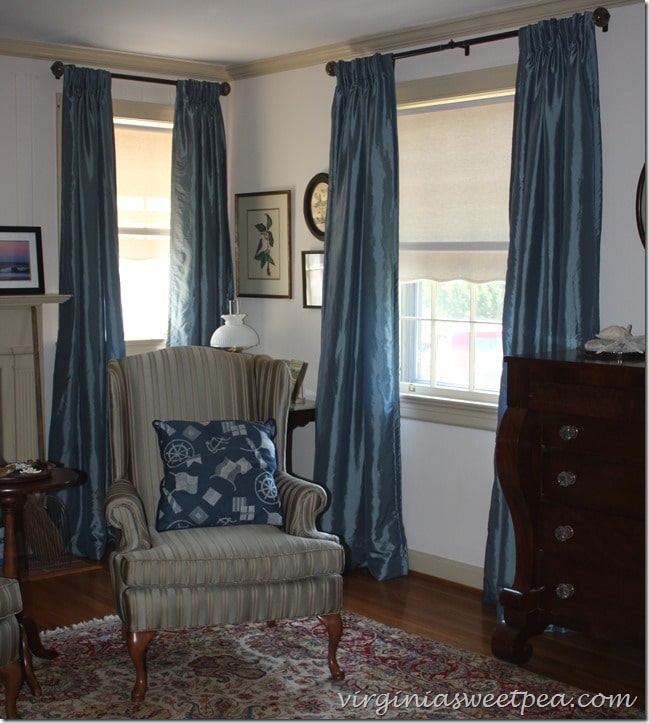 It feels good to get this project checked off of my summer "to-do" list. I have a month left to enjoy myself before it is back to school time.
I'm actually at school today for a project that I'll share tomorrow. If you have a middle school aged daughter or know a middle school aged girl, you won't want to miss tomorrow's post.
While you are here, don't forget to enter the Fun in the Sun $500 Cash Giveaway.
Sharing With:
Between Naps on the Porch, Dwellings-The Heart of Your Home, Setting for Four, Sand and Sisal, Yesterday on Tuesday, Fearlessly Creative Mammas, Confessions of a Plate Addict, A Stroll Thru Life, Just a Girl and Her Blog