Anniversary #19 for the Sweet Peas
Today is our 19th anniversary! Mr. SP and I met at the YMCA in February of 1993. We enjoyed being active then and still do today.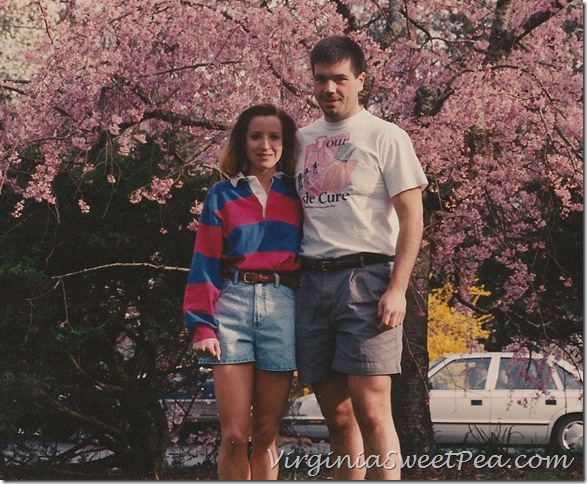 We were married July 2, 1994.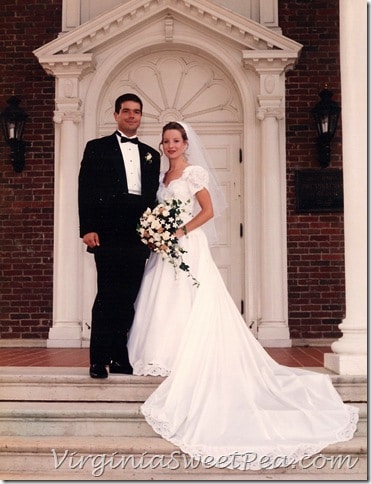 We honeymooned in Vermont and enjoyed a bike trip where we biked from inn to inn. Mr. SP's brother had "Just Married" jerseys made for our trip.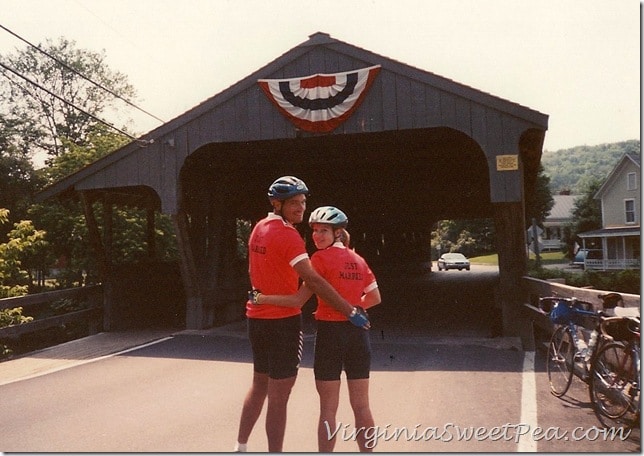 For the first ten or so years of our marriage, we enjoyed running with the local 7 Hills Hash House Harriers. This picture was taken at the start of Lynchburg's annual 10 miler. Both of us are considering running it again this year even though neither has done it in a long while.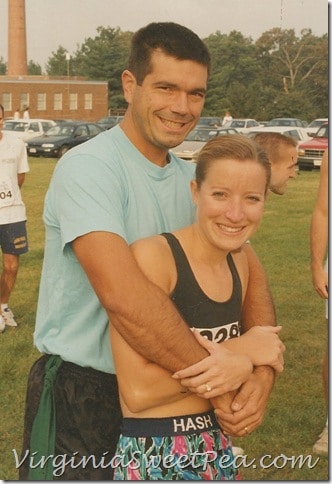 We have traveled as much as possible over the years and especially enjoy Vermont. This self portrait taken on a bike ride is from 2003. We don't bike much anymore and both miss it.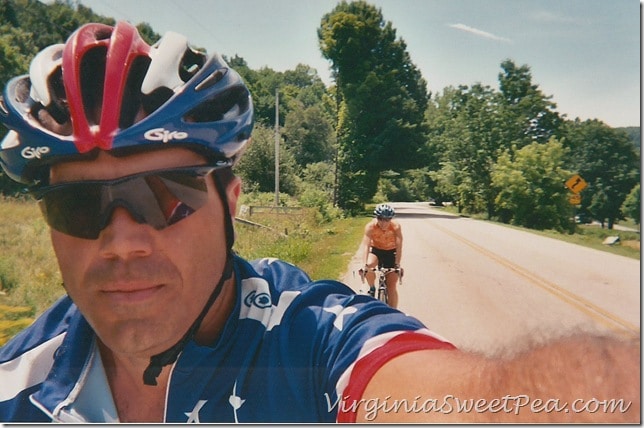 This 1998 picture is from a hasher's wedding. Unfortunately, their marriage didn't last long.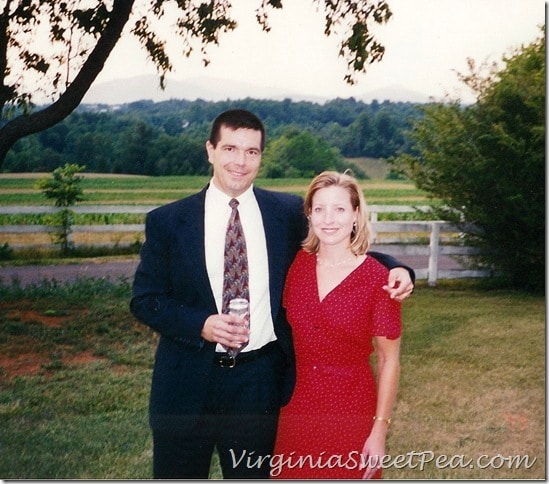 Fast forward to 2004…We are still active and having fun. This picture was taken after we both ran the Big Sur Marathon. That was my last marathon but Mr. SP continues to complete them.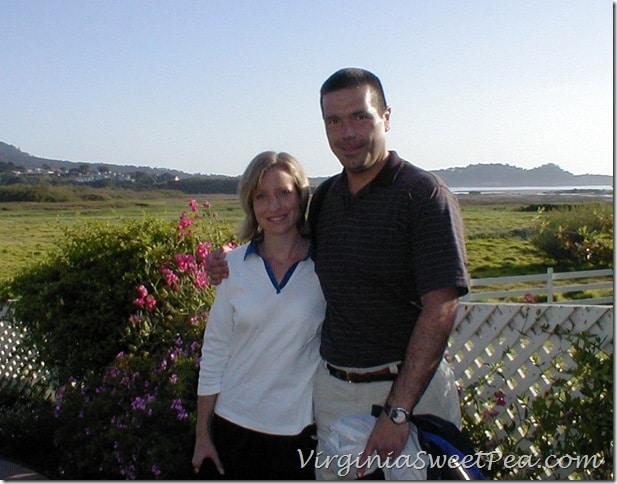 In July 2008 we enjoying biking on the Virginia Creeper Trail.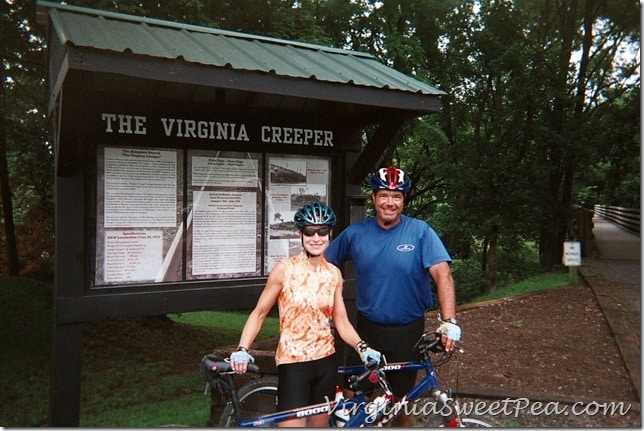 In July of 2010 and 2011 we enjoyed visiting Newport, RI.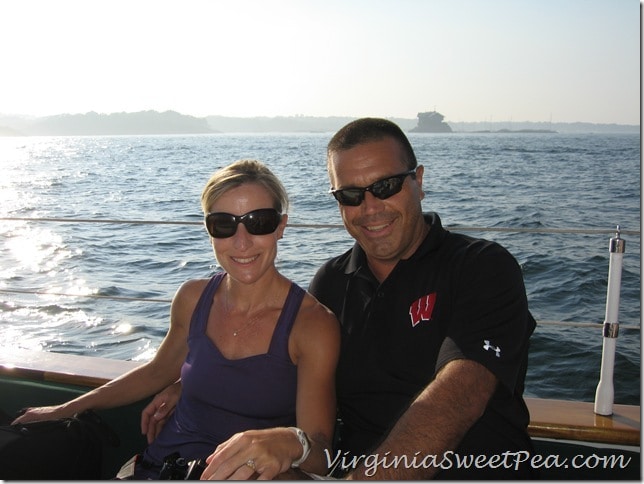 We love spending time together at Smith Mountain Lake. We enjoy boating, kayaking, and sitting on the dock.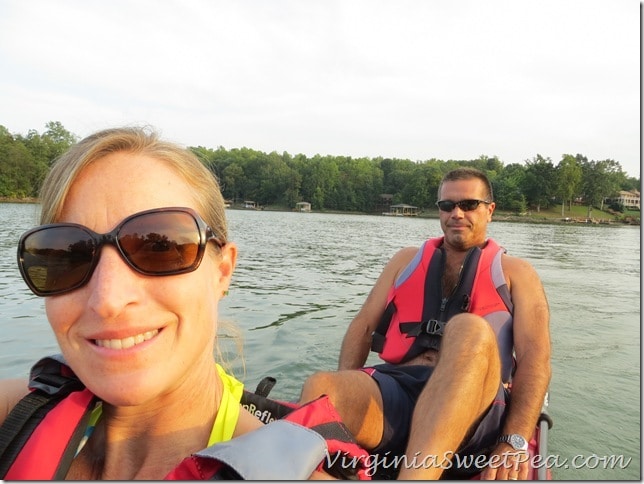 In 2013 we added Sherman to our family. We've had so much fun with him!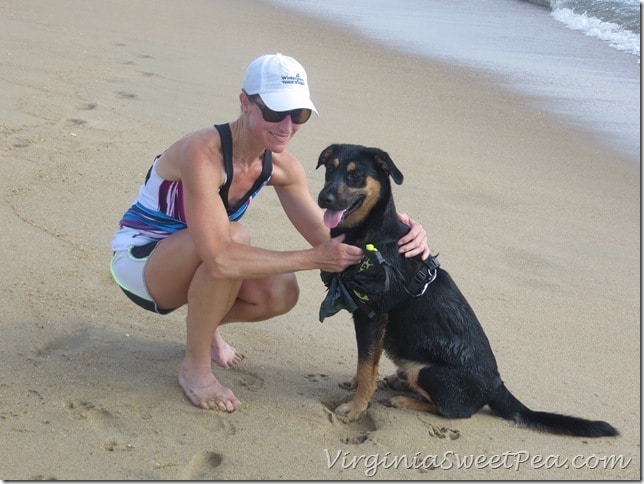 Have you ever seen a dog swim on a leash? Sherman went for a swim from the boat ramp in Manteo on our recent OBX trip.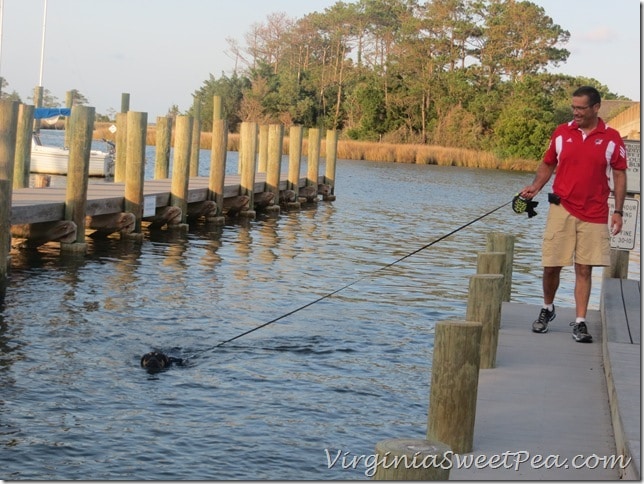 19 years hasve gone by in a flash! I love my Mr. SP and hope to spend many, many more years with him having fun!