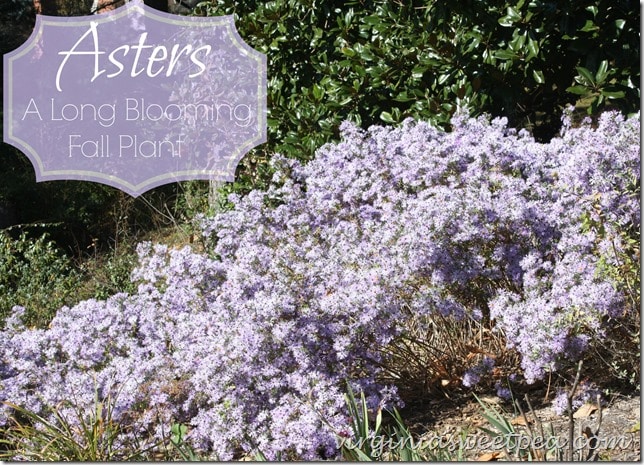 I can't believe that my Asters are still blooming. It's November 5th and we've yet to have a hard frost in my area of Virginia. This plant has been blooming non-stop for over a month!
Asters look a bit like a Daisy up close. My Asters were passed along to me by a very good friend years and years ago. My patch continues to spread as the years go by and I let it for the most part.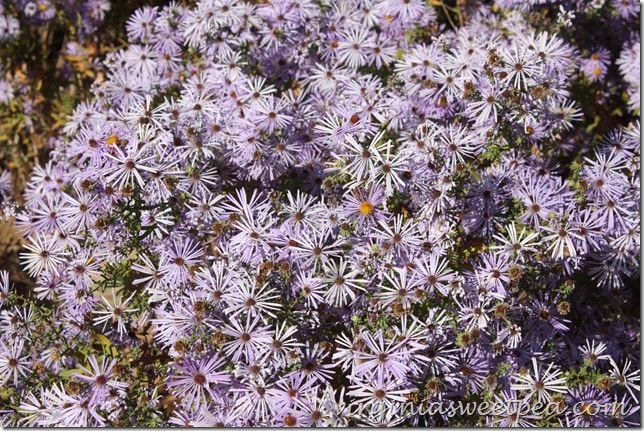 From my deck you can see what a large patch of Asters I have. I love how they tumble from the top bed by the street to the lower landscape bed.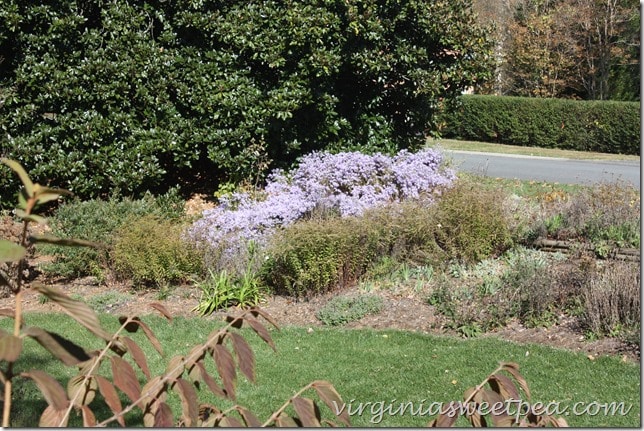 I'm lucky to have something blooming from the first bulbs in March until now.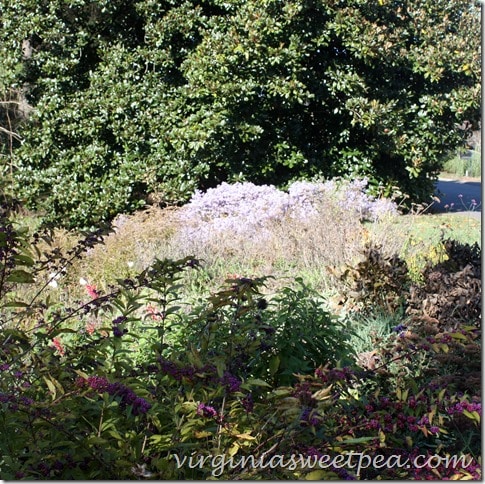 Our neighborhood has a lot of walkers and it pleases me to no end when I'm told how much my flowers are enjoyed all season.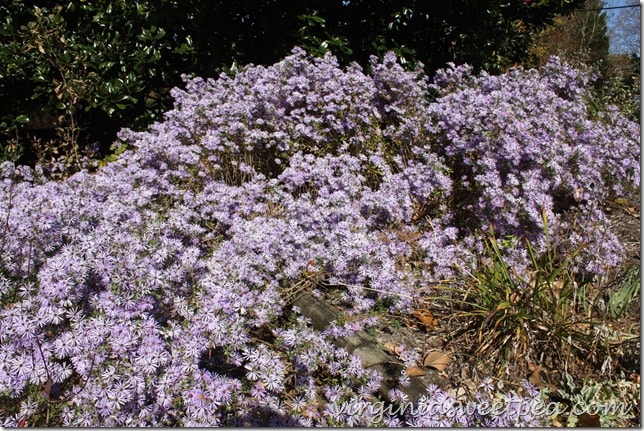 I wanted a Beautyberry for years after first noticing them in North Carolina. Mine has really grown over the years.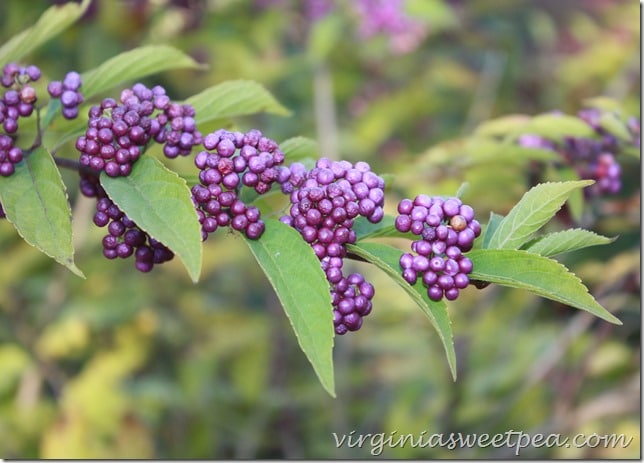 Catmint has been blooming since early spring. I love that the deer don't touch this plant and it attracts pollinators.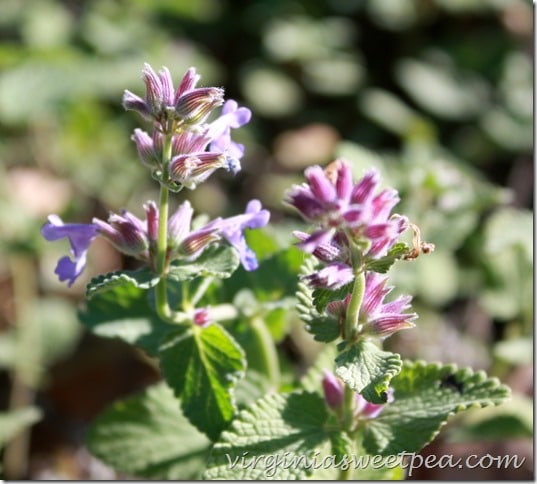 My grandmother passed along these tall fall blooming Anemones to me. You can see that the deer have eaten some of the blooms from this plant.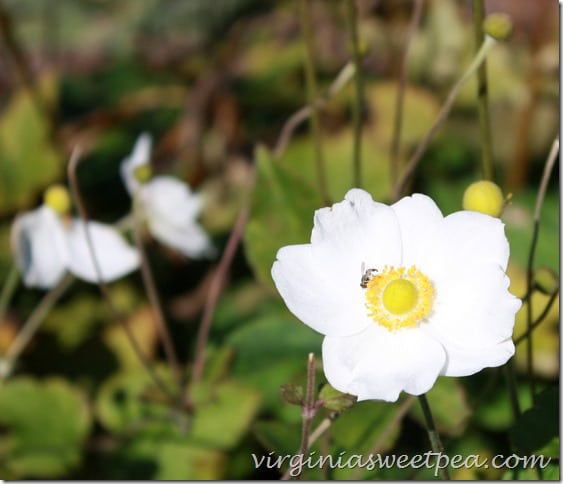 Who would think that Rudbeckia whose peak is the heat of the summer would still be blooming now?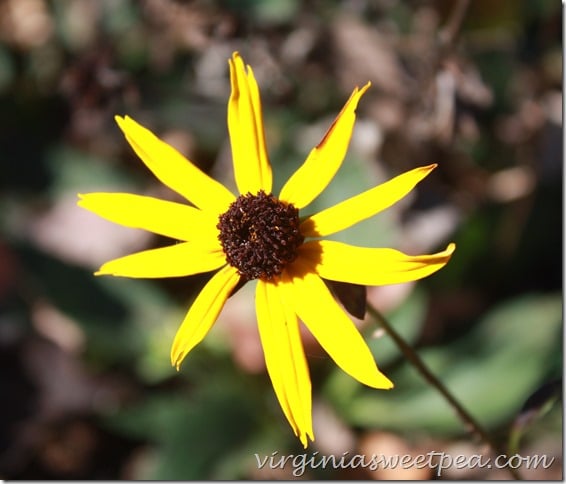 I didn't think my Pineapple Sage would ever bloom. I've been waiting and waiting and now that it is time for frost, it blooms.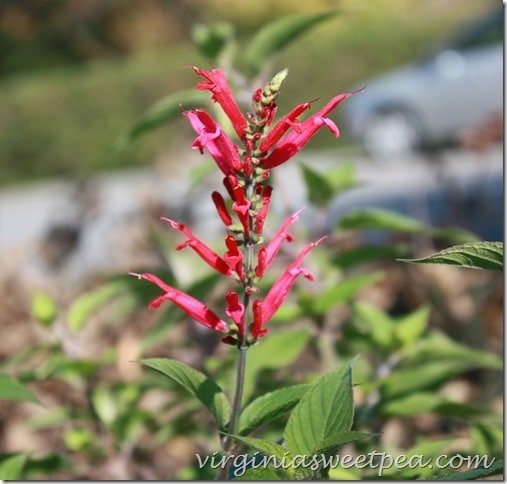 By next week I'll bet that my Asters will be killed by frost. I have so much enjoyed them this year!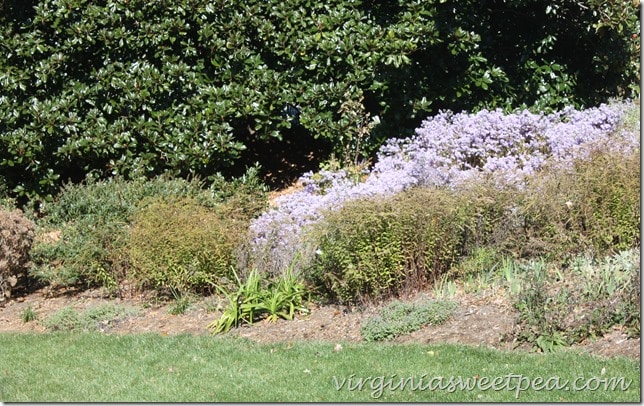 What is still blooming in your yard?
Sharing With: Serenity Now