This post and photos may contain Amazon or other affiliate links. As an Amazon Associate I earn from qualifying purchases. If you purchase something through any link, I may receive a small commission at no extra charge to you. All opinions are my own.
Good evening, friends! I am so glad that it is Friday. After having several weeks with snow day breaks, this week was a five day week making it seem extra long. I'm excited to have two days off. I'm attending a baby shower on Sunday afternoon and hoping to complete a DIY present for my gift. Any free time at home this weekend will be spent in the workshop which is always fun.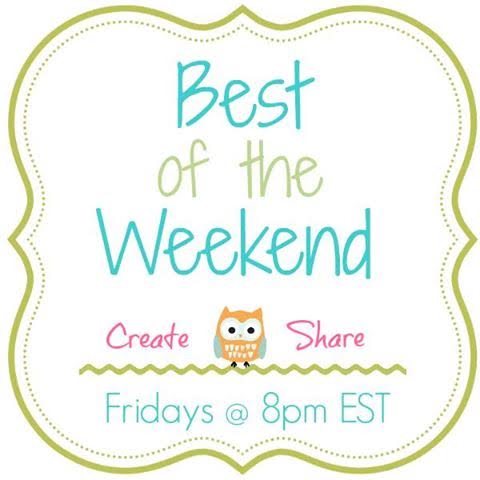 Amy, Ginnie, Jenna, Cindy,and I enjoy hosting the Best of the Weekend Party each Friday night at 8pm.


If you don't already follow us in some way, we'd love for you to do so.
Amy, Ms. Toody Goo Shoes | Facebook | Twitter | Pinterest
Paula, Virginia Sweet Pea | Facebook | Pinterest | Twitter | G+ | Instagram
Ginnie, Hello Little Home | Facebook | Twitter | Pinterest | G+ | Instagram
Jenna, 24 Cottonwood Lane | Facebook | Twitter | Pinterest | G+ | Instagram
Cindy, Little Miss Celebration | Facebook | Pinterest | Twitter | G+
What I Shared This Week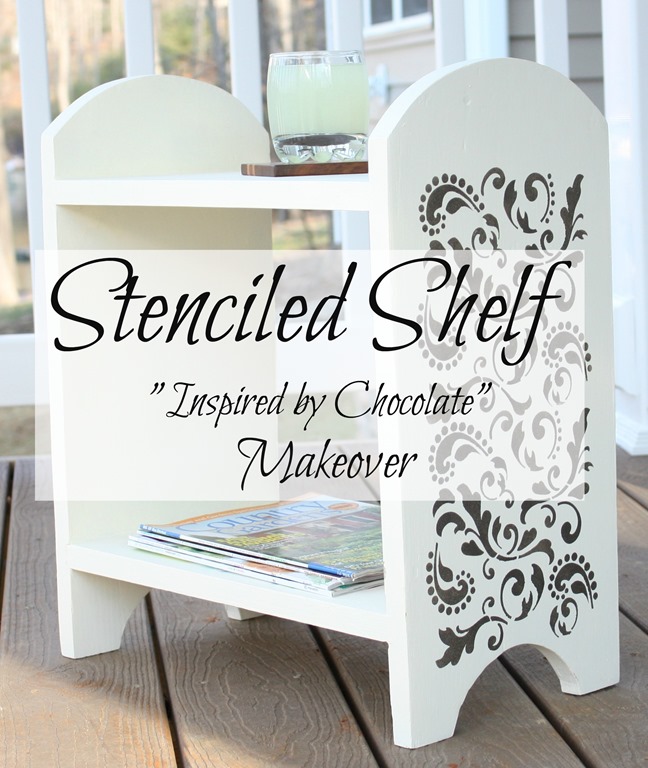 The "Themed Furniture Makeover" girls shared "Inspired by Chocolate" furniture makeovers this week. I made over a shelf that my grandfather built for my grandmother in the 1960's. It's new home is at the lake and it will be used on our deck to hold drinks and magazines.
Most Clicked
The most clicked link from last week's party was Marie from The Interior Frugalista's Creative Way to Repurpose a Flatware Chest.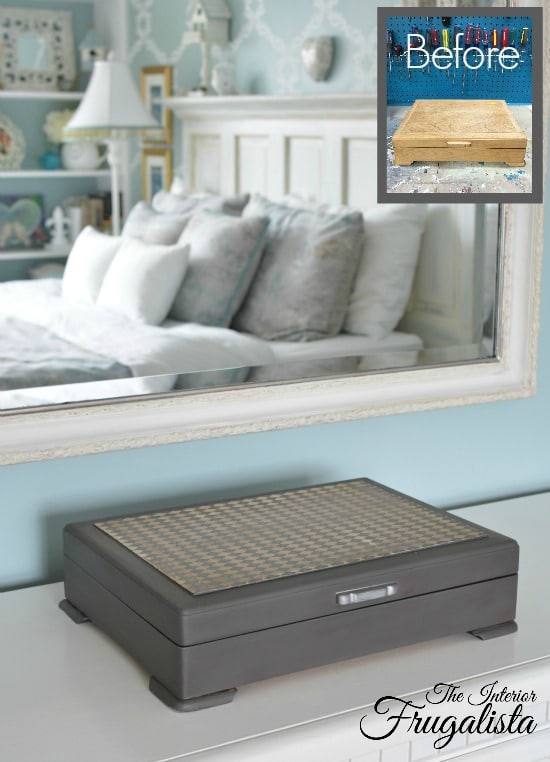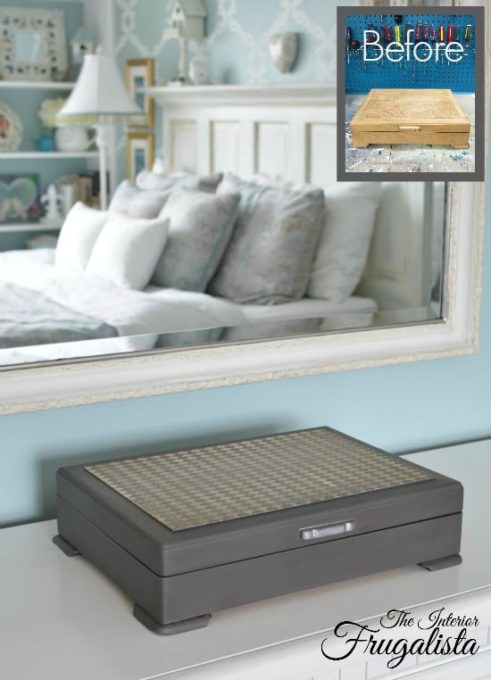 My Features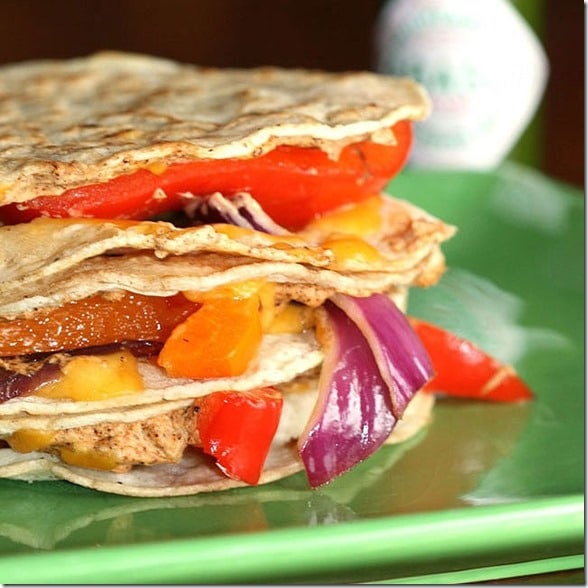 Jessica from All She Cooks shared her recipe for Spicy Quesadillas. Don't these look tasty?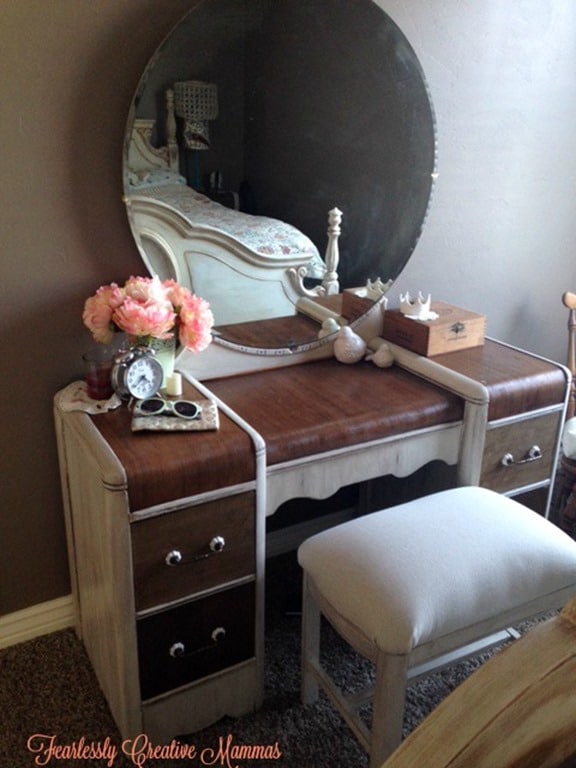 Fearlessly Creative Mammas shared a beautiful waterfall style dressing table with matching bedside tables.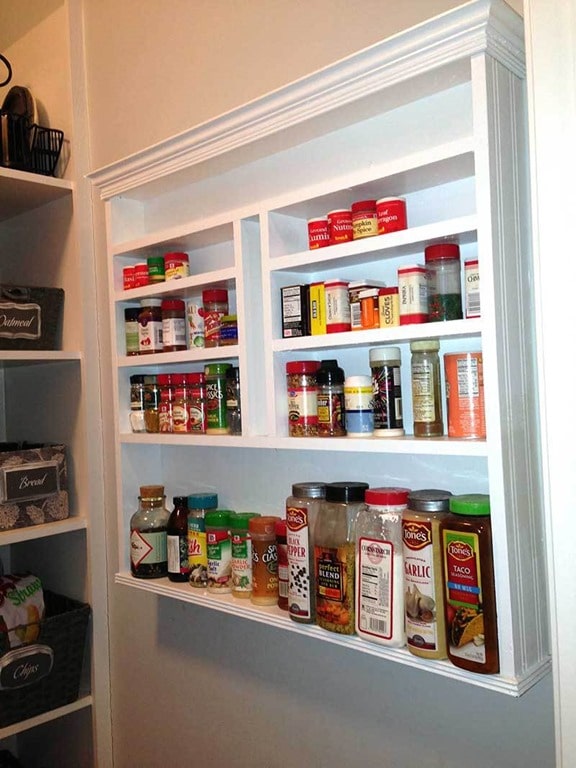 Krista from Krista Arista made a DIY Spice Rack for her pantry. This is a great way to store spices where you can see is available to use.
Now it's your turn to add your projects. I look forward to seeing this week's projects!